What does it take to create a world-class customer onboarding experience? Find out in this article.
This was the very question that we wanted to answer here at Bean Ninjas.
Before we get into the nitty-gritty, have you ever had the experience of feeling nervous or anxious on the first day of a new job, joining a new gym, or perhaps walking onto campus for the first time after enrolling in a new program at college?
I know I have.
That first day, or sometimes the first month, will often have a massive psychological and emotional impact on whether or not I'll stick around.
There's a part of us, and it may be unconscious, that's asking, "will I like it here? Am I safe? Is this right for me?"
You know the feeling, right? I bet you do!
In business, our customers go through a similar journey when they first sign up for our service. Our customer onboarding experience will determine how our customers feel about our ability to deliver what they're expecting from us.
When there's a mismatch between customer expectations and service delivery – we've got a problem!
So in this article, we'll outline our thought process around optimizing our customer onboarding experience. As well as the process that we went through in a recent internal customer experience improvement project.
Here's a breakdown of what we'll cover in this article:
Why is customer onboarding important?
Your customer onboarding experience is your welcome experience for new customers.
How you make a new customer feel early on will significantly impact whether they choose to stick around and continue being a customer. Or whether they choose to bounce and find somebody else who can better serve their needs.
Increasing customer retention rates by 5% increases profits by 25% to 95%, according to research done by Frederick Reichheld of Bain & Company.
Joey Coleman, customer experience expert and author of "Never Lose a Customer Again," suggests that the first 100 days are critical for delivering a positive experience for a new customer.
As Coleman wrote in Appsumo's Remote Control e-book:
"Regardless of industry, 20-70% of new customers stop doing business with a company within the first 100 days. Why? Because most companies focus almost exclusively on the point of sale. This is a big mistake that leads them to pour resources into acquisition while ignoring customer retention.
This is compounded by the fact that a mere 5% increase in retention can result in a 25-100% increase in profits! This means that every additional dollar an existing customer spends with you is a more profitable dollar."
Here's Joey talking about the critical shift companies need to make to reach a state where a customer becomes an advocate:
Just in case you want another scary statistic:
"It turns out that being able to set the tone for the rest of your relationship with your customers is vital. Data show that most businesses lose upwards of three-quarters of their customers in the first week. More than half of customers will use a free trial and then never come back again. And happy new customers are often so enthusiastic that they'll work to get referrals. In short, it pays to have a memorable onboarding experience." (optimiseandgrowonline.com.au)
What are the benefits of great customer onboarding?
Here are five benefits of excellent customer onboarding.
Benefit #1: Improve retention
Last year on a family trip to Tokyo Disneyland to celebrate my niece's 10th birthday, we queued up for nearly an hour to get onto the Big Thunder Mountain roller coaster.
My niece dragged all of us back into the ride queue to line up AGAIN for another round. She loved the roller coaster experience THAT much!
It just goes to show when we have a particularly memorable experience, one that meets our expectations or better yet exceeds it; we keep going back.
Now you may be thinking, "wait, lining up for an hour in a queue doesn't sound like much of a great onboarding experience…"
Now here's the thing, we expected the long line ups.
So it didn't shock or disappoint us when it happened.
So when we went on the ride and it was exhilarating, and we could see how much joy it brought to our niece's face, then we were down for a repeat ride.
Visiting Tokyo Disneyland was definitely a highlight of our family vacation.
In other words, Disney gained loyalty from us as customers (and we are excited about the prospect of visiting other Disney theme parks around the world in the future).
In case you've never been there, here's a video that somebody posted online of their experience on Big Thunder Mountain at Tokyo Disneyland.
Can you relate to having your own expectations for a service met or exceeded before?
What about a time when a product or service failed to meet your expectations? How did you feel, and how did you behave afterward?
This is how it works when it comes to products or services like eCommerce bookkeeping too.
"If you've had a frustrating initial experience with a product, you know just how disappointing bad onboarding (or a complete lack of onboarding) can be. But beyond that, great onboarding just makes business sense. Great onboarding improves retention. You only have one chance to make a good first impression. This means during the onboarding process, it's key that you not only show a customer how to use your product but explain the value it delivers as well. In doing so, you'll decrease churn and improve retention – and ultimately, your company's bottom line." – Source: wyzowl.com.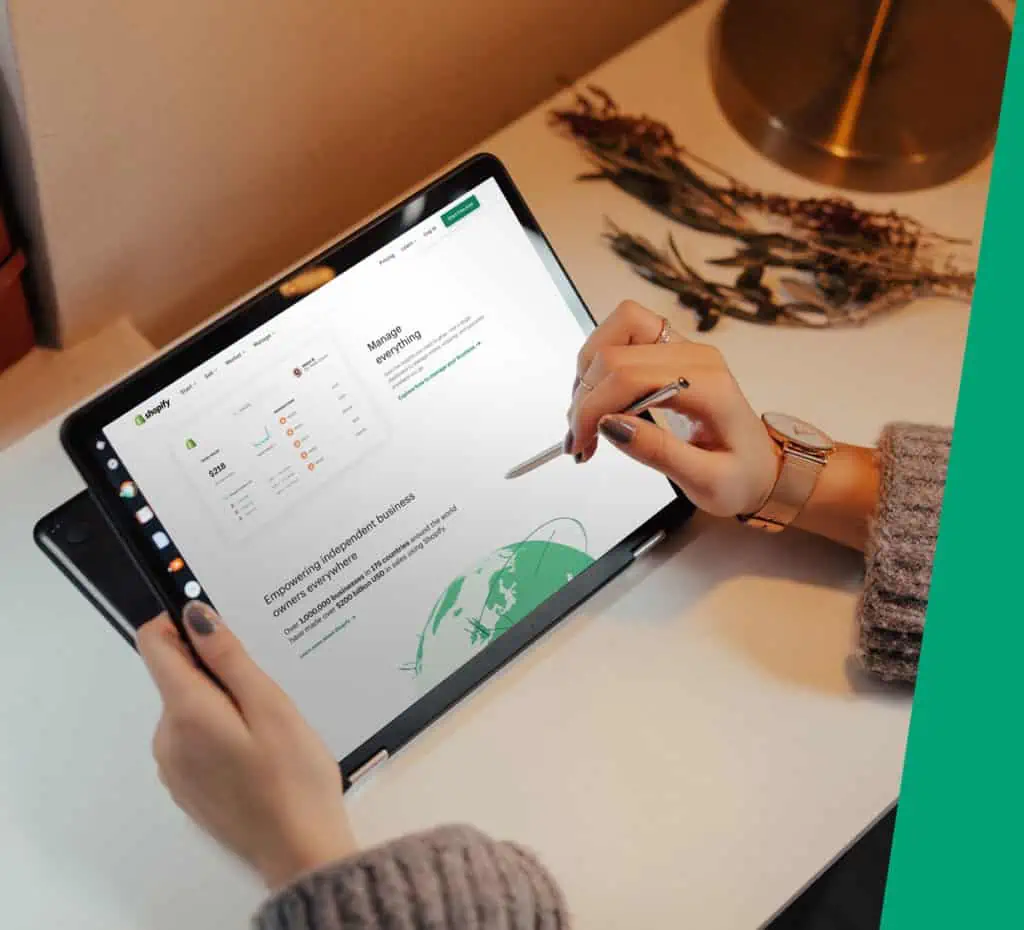 Benefit #2: Reduce churn
"According to Sixteen Ventures, customers who aren't fully engaged after 90 days don't stay customers very long. This means that if your customer has a poor onboarding experience, s/he is likely to churn in the first 30-90 days. So, even though your sales reps might be closing deals, you might still be losing money because of customer churn" (customersuccessbox.com)
After five years of being in business, we've realized that it's our responsibility to set clear expectations upfront with our clients. And then communicate progress regularly with them.
Clients are more likely to churn when:
They feel like they aren't getting what's been promised.
You've failed to explain how your service delivery will work clearly, and all they've got to go by our past experiences with other vendors.
For instance, we tell our clients during onboarding that, on average, it typically takes ten business days to set up their Xero file (pending upon how long it takes for them to provide required information to you).
If we don't set up this expectation upfront, then confusion and disappointment can follow – especially if there are delays (from the client's side or our team's side).
On the other hand, if the client expects a 10-day turnaround and we deliver in 8 business days – then we've now exceeded their expectations, and they're more likely to want to continue working with us.
See how that works?
As Joey Coleman highlighted in his video above, many businesses focus too much on acquiring new customers and fail to implement onboarding experiences focused on setting clear expectations with clients. And then delivering on (and exceeding) those expectations.
Here's a related observation from Drift:
"It's worth looking at your customer journey as something that begins during the consideration or decision phase of the sales funnel, not up top at the awareness stage. If done right, customer onboarding can reduce churn by improving customer satisfaction, and from there, increase revenue." (drift.com)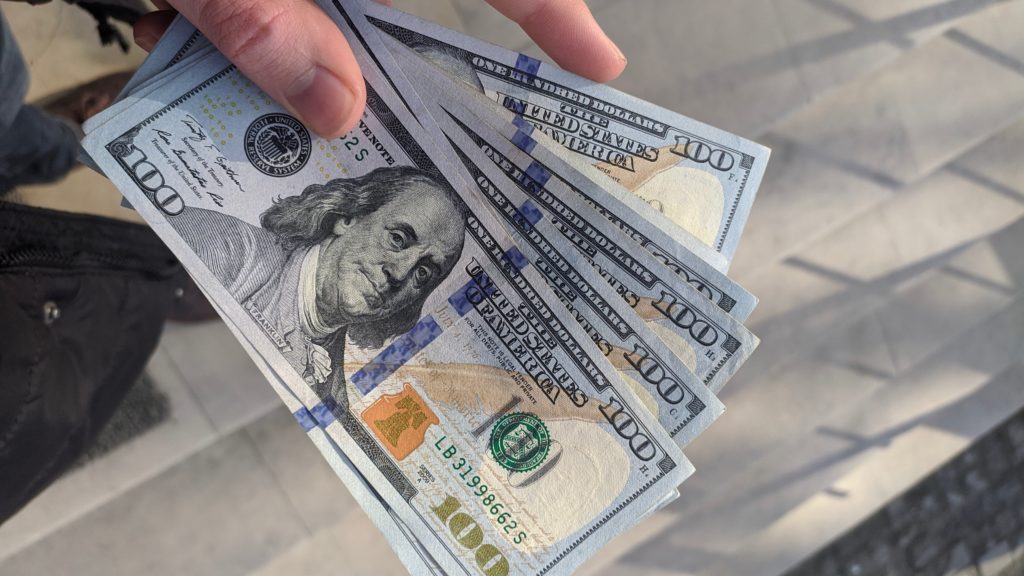 Benefit #3: Decrease marketing spend on customer acquisition
Most small businesses like ours operate with a limited marketing budget. So when you reduce churn and increase your client retention rate, you've naturally got less urgency to acquire new customers aggressively.
This creates space for your:
Marketing team to narrow in on messaging and build campaigns that focus on educating your ideal customers.
Sales team to narrow in on connecting with higher quality prospects and partners.
Delivery team to focus on improving service delivery and optimizing business processes.
Benefit #4: Increase referrals
Can you remember the last time that you bought or tried a product or service just because someone you trust recommended it to you?
It happens all the time.
When you deliver an exceptional onboarding experience, your customers will naturally want to talk about it with others. This is free marketing for your business.
We recently had one of our clients, Jesse Hanley of Bento, send out several tweets recommending our service to different people. On one such occasion, that led to a new client signing on with us.
If you're looking for a solid bookkeeper for your SaaS or eComm business talk to @Johnston_Meryl and @evrydaysprhero from @BeanNinjas. They rock. https://t.co/PCAK5z6Etl

— ˗ˏˋ Jesse ˎˊ˗ (@jessethanley) August 15, 2020
Tip: When you've got happy clients, create a customer success story featuring them, and be sure to invite them to participate. In our experience, case studies are much more compelling than testimonials.
It gets even better.
When you are strategic about implementing operational choices into your customer onboarding experience, you create a competitive advantage.
Here's an entertaining and educational video of customer experience expert Jay Baer sharing how to turn customers into advocates using what he calls "talk triggers":
Now here's the thing – talk triggers don't need to be expensive. They just need to be different enough that they are memorable.
"People want to tell stories because it says something about them as well." – Jay Baer.
We all have this choice. What kind of story do we want our customers sharing about us – positive or negative?
One of the shifts we made in 2020 has been to go all-in on bookkeeping and advisory for 7-figure eCommerce sellers.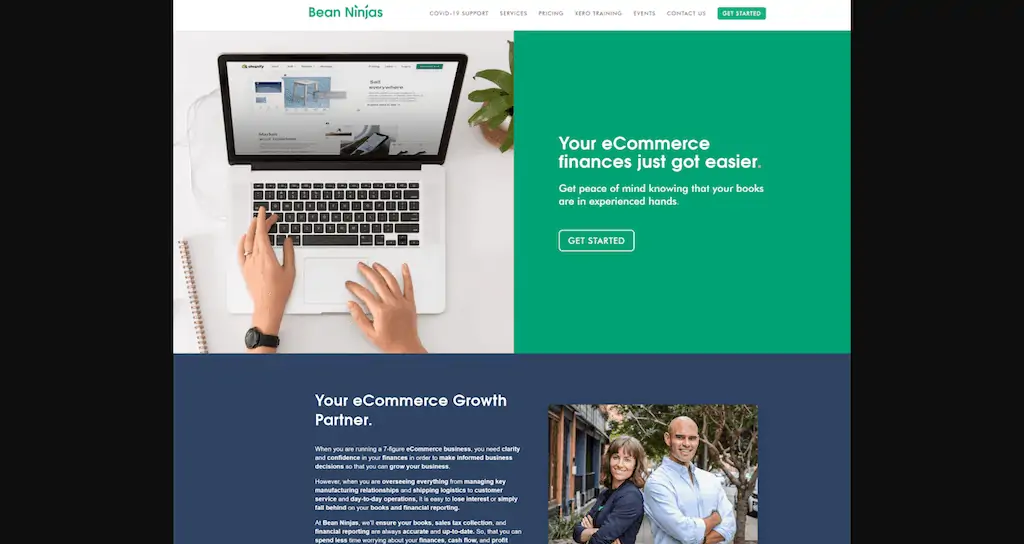 (In case you're interested, you can listen to Bean Ninjas CEO Meryl sharing her thoughts on this decision on the Tropical MBA podcast here)
In order to deliver a higher-priced service than what we offered in previous years, we've also had to:
Shift the way we communicate with clients throughout the entire customer journey
Better manage how we document and share client interactions internally (which meant choosing and implementing a new CRM)
Evolve how we onboard our clients and communicate expectations with them. One significant change here has been introducing Account Managers as a single point of contact for our premium-tier clients.
We've seen that by improving our customer experience, we've also been able to increase our pricing.
Here's a related observation:
"Those customers who perceived a company's onboarding positively had between a 12% and 21% higher willingness to pay than the median. Those on the negative side had a 3% to 9% drop in willingness to pay, indicating that poor onboarding doesn't necessarily detract too much, but can certainly miss out on some large willingness to pay gains." (profitwell.com)
What were our customer onboarding challenges? How did that impact on customer experience and the business?
When we kicked off our Customer Experience (CEX) improvement project, I asked the key stakeholders to share specific challenges that Bean Ninjas had previously with onboarding customers.
Here's what CEO Meryl Johnston shared:
"We have never really dedicated the resources to run a full CEX project. We've tried running smaller projects like onboarding, but I think a more holistic approach from the first touchpoint and enquiry process to onboarding and recurring work is needed. It would be great to see this process mapped out."
After hosting a couple of workshop calls with various team members, we determined that the key challenges we had with onboarding included:
Being able to move through onboarding as quickly as possible so that customers could then have their recurring monthly bookkeeping work taken care of
Customers were feeling that they were being passed around from one team member to another.
Unclear expectations around delivery timeframes, i.e., when a team member would complete a particular job. Also, failure to promptly communicate a change in expectations to the client.
Closing the loop between internal team members in different timezones
No system for requesting and collecting feedback at the end of the onboarding process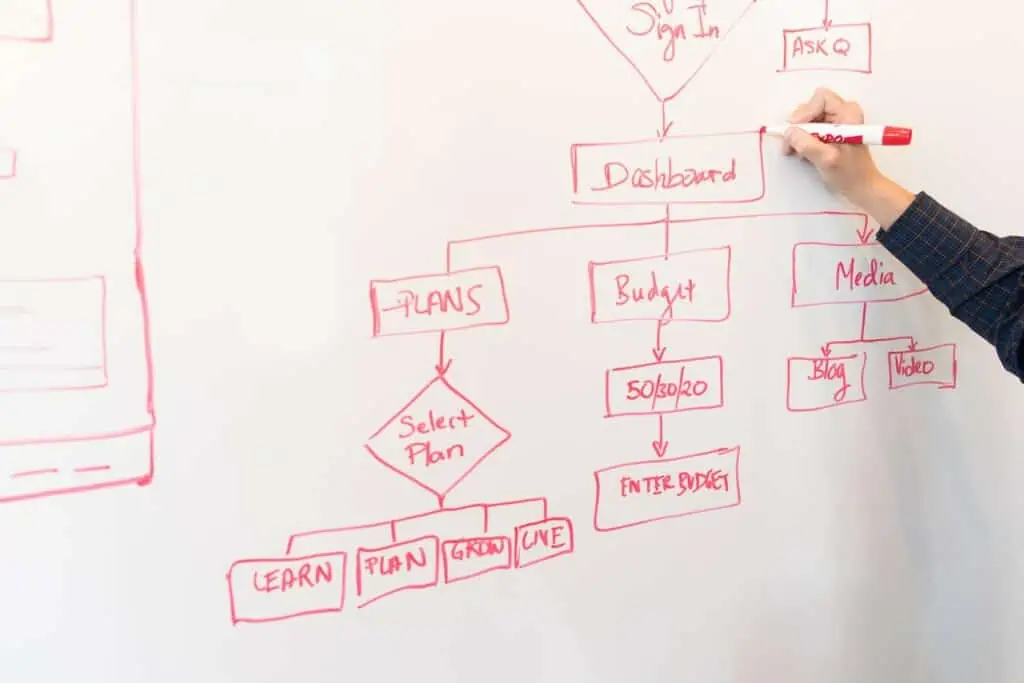 5 Steps to Creating a World-Class Customer Onboarding Experience
When we originally started planning our customer experience improvement project, we looked to others who had been through their own journey of creating a fantastic customer experience.
We came across Jake Jorgovan's article on designing an amazing customer experience (highly recommended).
Although our industries and services are different, Jake's article gave us a useful framework to build upon and reference.
Jake's process for improving his agency's onboarding experience looked like this:
Write out your existing touchpoints with a customer from the moment someone purchases through 90 days with your service.
Go through that process, step-by-step, and brainstorm ways to optimize.
Begin implementing optimization, one piece at a time.
Repeat this optimization process every 3-6 months until this is dialed in.
We essentially followed Jake's process with an added step at the beginning.
Related: How to Go From $0 to $33K in 6 Months With a Productized Service Business, Featuring Jake Jorgovan
Step 1: Set goals and build your project team
It's crucial when kicking off a cross-company team project like this to have a clear objective or desired outcome for the project.
What is your vision for customer onboarding? It's important to get clear on this.
Here's the desired outcome CEO Meryl Johnston shared with our project team in Slack at the start of the project:
"By improving the connection we have with each customer and bringing a more personal approach, we can build stronger relationships with our customers.
This helps with retention, referrals, testimonials, and working with more forgiving people if something goes wrong. They are also more enjoyable to work with.
It helps our customers because we better understand their business and them, which means we can provide more useful insights."
Here's a screenshot of what Meryl posted in our CEX project slack channel, including key milestones and project success metrics.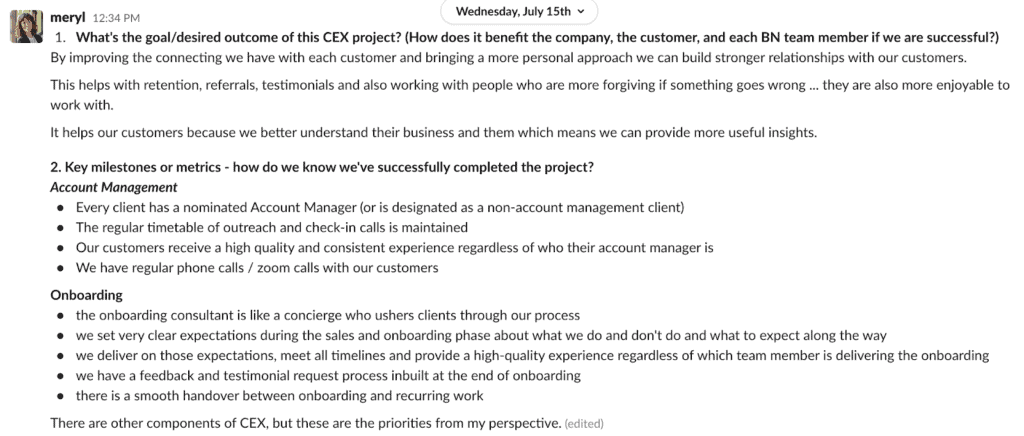 As CEX Project Lead, I worked closely with Meryl and former Bean Ninjas Operations & Project Manager Fiona Fenton to identify the project team's key stakeholders.
As with any cross-company project where multiple stakeholders are involved, it's critical to clarify their motivations and get their buy-in for the project to be a success.
I then hosted multiple Zoom meetings with the various stakeholders to get their responses to the same questions and document those.
Fiona and I then sat together and mapped out the project plan, which you can see below.

Here's a screenshot of our project plan transferred as tasks in our project management tool Wrike: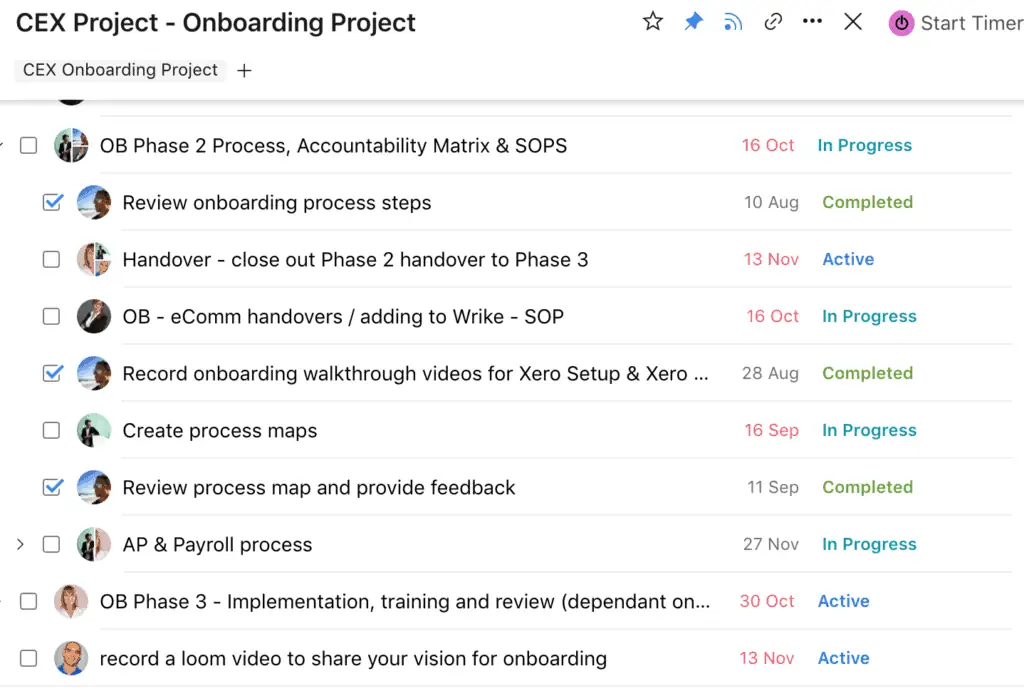 Step 2: Map the existing customer onboarding journey
To improve your customer onboarding experience, you first need to understand how it currently works (and doesn't work).
So I worked with several team members to document the process they'd been following until that point.
This involved:
Jumping on a Zoom call with our Director of Cloud Accounting Services Michelle Brough and team member Vesna Prosic, and having them break down the onboarding process step-by-step. I recorded the steps in a google sheet.
I then used a process mapping tool to visually list the steps out to make it easier to understand where the challenges might be happening and which particular actions could be tweaked for improvement.
Sharing the visual process map with the team and asking for feedback
Our former onboarding specialist Tom Mercer also recorded a Loom video of how he was managing the onboarding process, and that helped us to clarify our process map (and the video is now being used as part of our standard operating procedures)
Step 3: Identify areas for improvement/optimization
Once we mapped out our onboarding process, we could then take a look at the challenges highlighted earlier by the team and identify:
Where exactly in the existing process each issue could be addressed, or
Where we might introduce an improvement/process step
Here's the breakdown of the challenges we identified: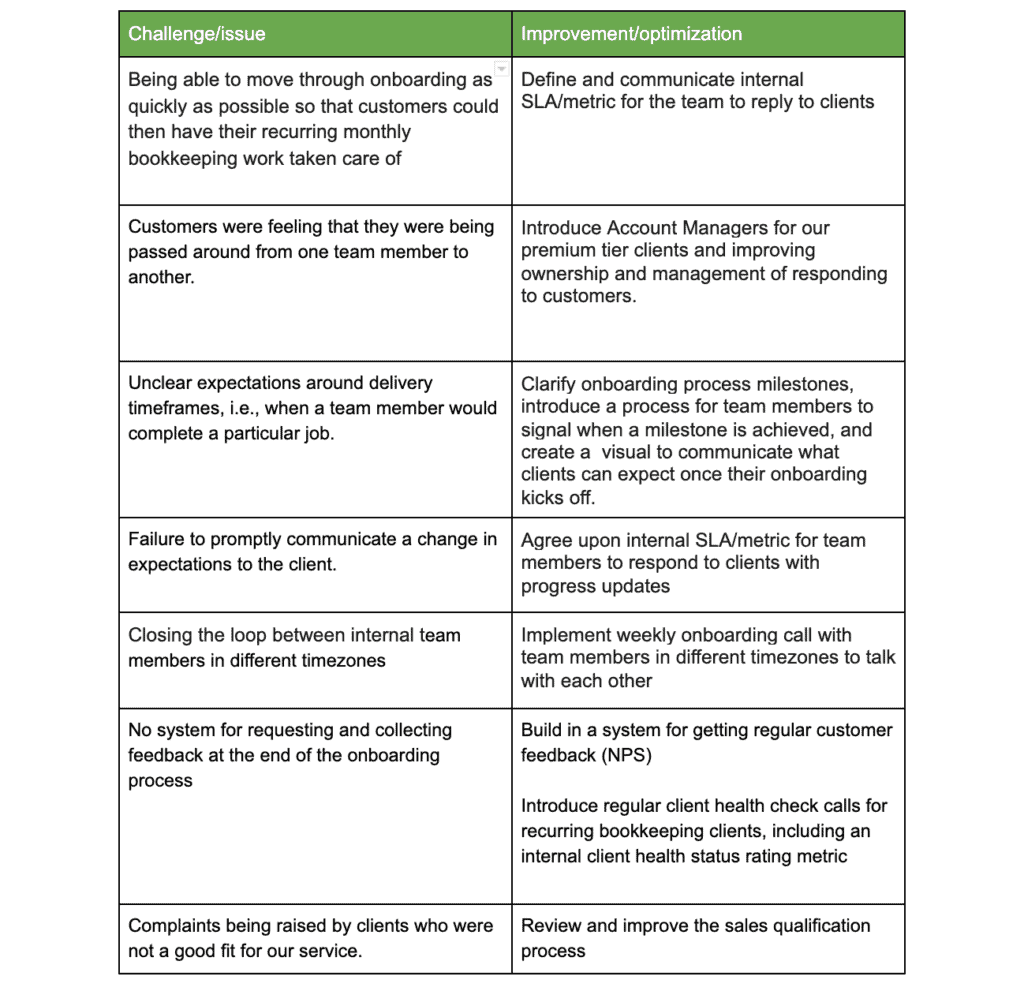 Step 4: Begin implementing optimization
Once we had a plan for what needed to be done, we then set out to do it.
We listed out all the activities in our project and task management system, assigned owners, and estimated completion dates for each activity.
We then touch-based with individual team members as required to tick off specific actions. As some of these team members had to manage their already full day-to-day work, we needed to be flexible and identify creative ways that we (the project managers) could complete tasks on their behalf and have them review and sign off.
Additionally, Fiona and I held a weekly project management call to review and track progress with outstanding tasks.
With availability from individuals broke down the implementation into distinct phases:
Phase 1 – research/discovery
Phase 2 – Map process, accountability matrix and create SOPS
Phase 3 – Implementation, training, and ongoing review
Here's how we tracked the customer onboarding experience project phases using Wrike project management tool: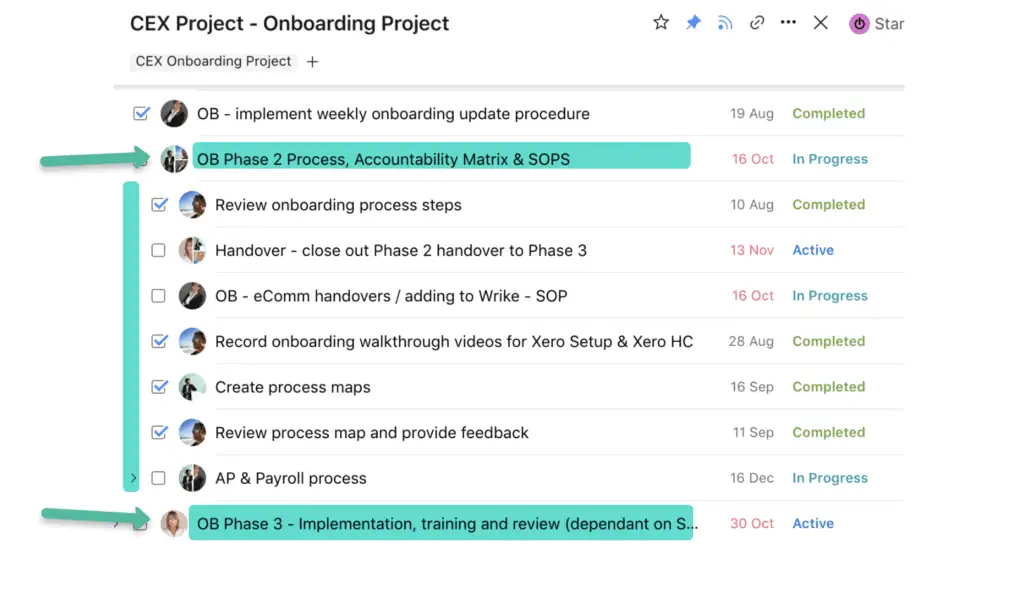 Step 5: Handover to the delivery team
According to the Project Management Institute's definition:
A project can be defined as a temporary endeavor undertaken to create a unique product or service.

Projects are different from other ongoing operations in an organization, because unlike operations, projects have a definite beginning and an end – they have a limited duration.
Projects can stall or fail to get off the ground due to core team members getting tied up in day-to-day operations.
Having a dedicated project manager (or two in our case) focused on driving progress and change within your company can be a real benefit.
You need to be careful, though – scope creep can be a real challenge and costly to the company and team members involved. Nobody likes the feeling of projects dragging on past their completion date, right?
Also, there are typically multiple projects that need to be worked on, so you'll need to free up your project manager(s) to work on other company initiatives.
There needs to be a clear handover at the end of the project – a transfer of ongoing ownership for review and further optimization of processes and tools implemented during the project.
For Bean Ninjas, we decided a review every 3-6 months by the Operations team would be ideal.
Additionally, we set up a a weekly customer onboarding meeting hosted by our newly appointed CEX Coordinator Vesna to keep the delivery team on the same page. Here's a screenshot of Vesna sharing an update in Slack after one of the weekly meetings.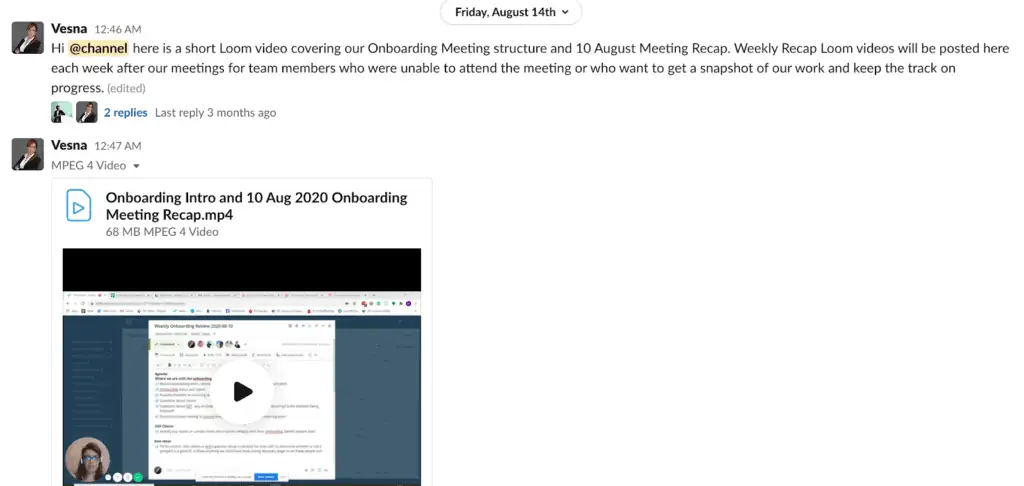 The "After" Picture – Where are we now with our customer onboarding experience?
So did we achieve the desired outcomes of the project?
To answer this, let's look at the goals defined at the beginning of the project and how we tracked against each of them.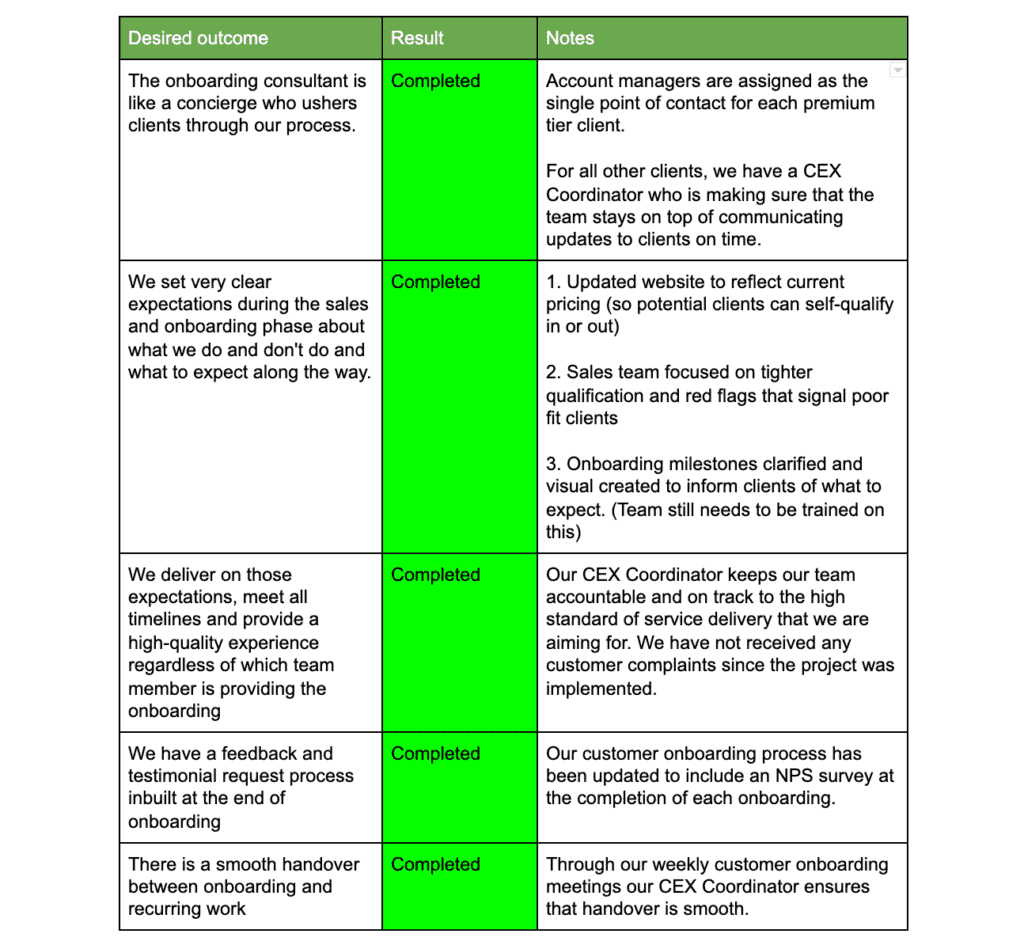 Needless to say, we are very pleased with the changes in our customer onboarding process since we initiated this business improvement project.
Of course, there are still process improvements that we can and will continue to make. One of our focuses for the next quarter is to see how we can improve client participation rates in our NPS surveys (we'll share more about this in a future article).
Tips from the Experts on creating a world-class customer onboarding experience
Brian Casel, ProcessKit / AudienceOps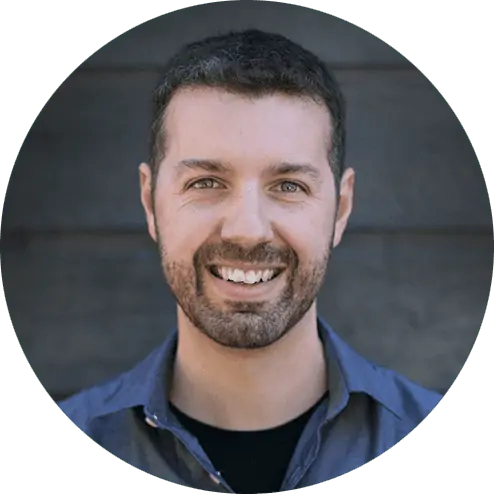 "Once we improved our onboarding processes at Audience Ops, we saw two major wins from that point forward: 1. Customers' lifetime more than doubled! 2. We were able to push on sales without worrying about our ability to intake more clients.
One simple improvement we made was adding a weekly email update sent to the client. In this email, we simply list the things we did this week, what we will tackle next week, and any items we need from the client. These updates serve as both a helpful touchpoint for clients, and also an internal checkpoint for my team to keep track of.
Onboarding has made such a massive impact over the years that I keep sharing this lesson any chance I get. I even shared a recent guide to implementing better client onboarding for agencies."
Proper onboarding isn't done to prevent churn; it's done to ensure the customer achieves their Desired Outcome. Retention comes from that.

— Lincoln Murphy (@lincolnmurphy) April 21, 2016
Customer onboarding best practices #video
Source: Wyzowl pic.twitter.com/zAIleoOVgw

— Zooma (@Zooma) October 14, 2020
Final takeaways on improving the customer onboarding experience (and tips for ensuring a successful project)
Validate assumptions by mapping out your customer onboarding process and having multiple specialists/team members provide feedback on the process map
Define clear metrics for success that you can track and measure against once changes have been implemented
Balance flexibility along with clear deadlines. Acknowledge that team members have their regular work to do so might not always be able to complete project-related tasks as per your timeline. At the same time, stay on top of deadlines otherwise your project timeline will blow out/drag out). One thing that helped our project was finding creative ways to complete tasks for our Directors, and that helped us to remove them as blocks.
---
Have you been through a similar exercise or got a great tip for improving customer onboarding? Let us know in the comments.