Meet Michelle Brough, Director of Cloud Accounting Services at Bean Ninjas.
In this month's team member spotlight, we look at how Michelle brings vision and value to her team, what motivates her to do what she does, and why she loves working with Bean Ninjas.
The 30-year Journey to Bean Ninjas
Michelle Brough started as a bookkeeper at a local pub when she was 20 years old. She progressed to owning her accountancy firm, eventually selling it when she was 38.
"I had achieved my career dreams and became financially free in the process. After 'retiring' from public practice in Australia to manage our family finances in 2009, we decided to sell up most of our property portfolio to Spain. We wanted to allow our children to follow their dreams and experience a different part of the world."
After her babies became young adults, Michelle came out of retirement to engage in the stimulation and excitement of working with diverse clients and businesses.
"I missed the stimulation and excitement of working with different people and their businesses and helping them to grow their businesses and finances. Then I found an advert for Accountants to work remotely for Bean Ninjas and contacted Meryl. The rest is history."
She joined Bean Ninjas as a remote accountant and quickly progressed up the ladder, bringing a passion for accountancy that is as sharp as ambitious.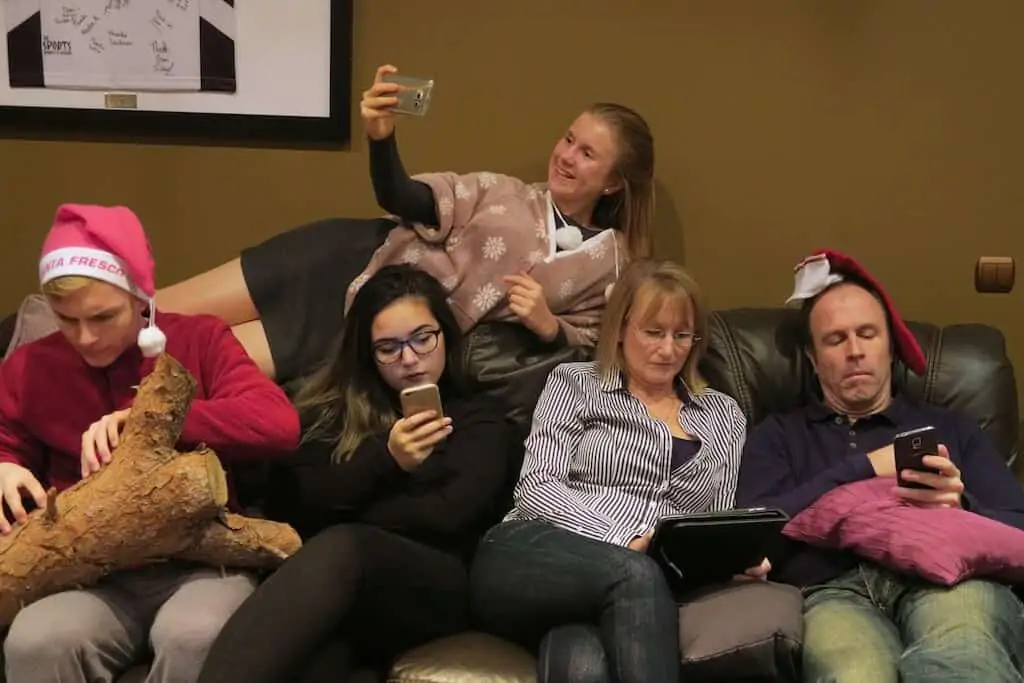 Related: Client case study – Reducing Bento's Bookkeeping Time to 5 Minutes Per Month
Who is Michelle Brough, the person?
Michelle Brough describes herself as hardworking, trustworthy, and loyal. She summarizes her personal philosophy with the simple quote, "Be the change you want to see in the world."
Through these values and beliefs, she has overcome tremendous challenges and changes like moving to Spain with her family in 2009. She quickly adapted with grit and perseverance to finally call Spain her home.
"At the start of 2009, we sat down for our family meeting to plan the year and more and decided to set 2012 as the year we would move to Spain. As often happens, the Universe conspires to make your dreams come true, and in June 2009, our circumstances changed, and our move to Spain was brought forward to ASAP!
Having only completed a small amount of research about the move, it was a huge effort to find out what we needed to do to get all of the information together to get our visas approved and organise our financial assets. We also had 20 years of "stuff" to sort out and sell, pack up or give away and a house to finish renovating. And family and friends to say goodbye to.
So after just five months to get everything done, we arrived in Spain after 27 hours of continuous traveling with eight suitcases and only 20 hours of Spanish lessons completed, but I could ask for a "coffee with milk" in Spanish, so I was set! We then had to drive 3 hours in a large van on the wrong side of the car and the wrong side of the road without a GPS. And then we got lost in the old town, and our van was too big for the streets! But we finally made it to the apartment and started our new life in Spain!
Oh, and I forgot to mention that we had never been to Europe before and had only left Australia once before for an organised conference!
But the way we got through all of the hurdles from the decision to go to now ten years later where we call Spain home was by grit and perseverance. We always just stay focused on what we want to achieve and keep working until we reach it. And there have been lots of challenges on the way, but we just believe that we can do it!"
u003cemu003eThe Universe conspires to make your dreams come trueu003c/emu003e. – Michelle Brough
Click To Tweet
Random fact – Michelle is a big fan of music, all types! Some of her favourite bands are Nirvana, Green Day, Midnight Oil, Beyonce, Jay-Z, U2, Talking Heads, Pink, Lorde, Pete Murray, and Silverchair. Yes, that is a real mixed bag of artists.
Defining Success
Success for Michelle means doing what she loves and adding value to people's lives in the process. As a result, she reaps the rewards of personal and financial satisfaction.
She finds freedom from this sustainable way of life, doing what she wants when she wants. It gives her time to spend time with her husband and children, which is the most important thing in her life.
This comes as no surprise as Michelle follows the work of success teachers such as Anthony Robbins and Robert Kiyosaki. She also recommends books such as Principles by Ray Dalio, The Magic of Thinking Big by David Schwartz, and The Secret by Rhonda Byrne.
Michelle also highly recommends the Bean Ninjas podcast and blog!
"Being there for my family is the most important thing to me in my life. As a business owner from just after my first child was born, I have had the ability to manage my work schedules to ensure that I was always there for events and to spend time with my children throughout their childhoods. And with Bean Ninjas, I still have this freedom over my time and being there for my family. Although now that my babies are adults, they don't quite need me as much!"
Staying Focused
Nothing stands in the way of Michelle Brough's commitment to her husband and children. She makes sure she can manage a work schedule while being there for life-defining events.
She has spent time with her children throughout their childhoods, which she is grateful for. Even today, as her babies are now adults, she can always be there for her family through remote work.
When asked what's the one thing that she couldn't live without, here's how Michelle responded:
"My husband, son, and daughter! The 4 of us have lived in Spain for ten years now, so we are a very close family. As we are all entrepreneurs, we all work from our home offices, so we see a lot of each other and discuss business and finance ideas often. We are just about to start our first commercial property renovation here as a family team, something we have wanted to do for a while now."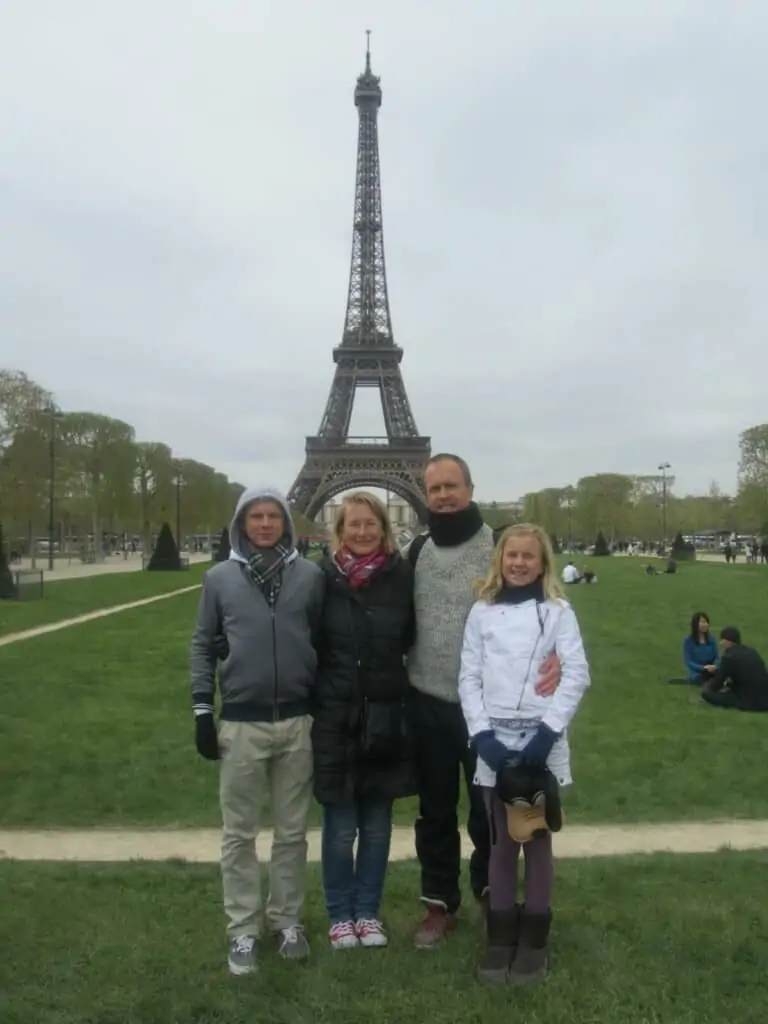 Leading by Example
Michelle knows that leadership demands, giving your team all the resources they need to succeed. Her definition of real leadership includes multiple objectives.
"To me, true leadership encompasses a few different objectives like:
Your team can work at their optimum as you have provided them with the necessary training and resources required to complete their work as efficiently and effectively as possible. They know the vision and plan of the business and how they fit into that.
Your team feels safe to ask questions and seek clarification from you and that you provide them with the answers or clarification they need.
You lead by example and take responsibility for the decisions and outcomes of the team."
Related: Team member spotlight – Rose Tomas
Michelle's bucket list
Like many of us Michelle has an extensive bucket list, so the following is what sits at the top of her list (at time of writing):
1. Visit more of Europe – Venice, Croatia, Vienna, Prague, Portugal, Greece, so many places!
2. Build and renovate more buildings.
3. Spoil my grandchildren when they come along.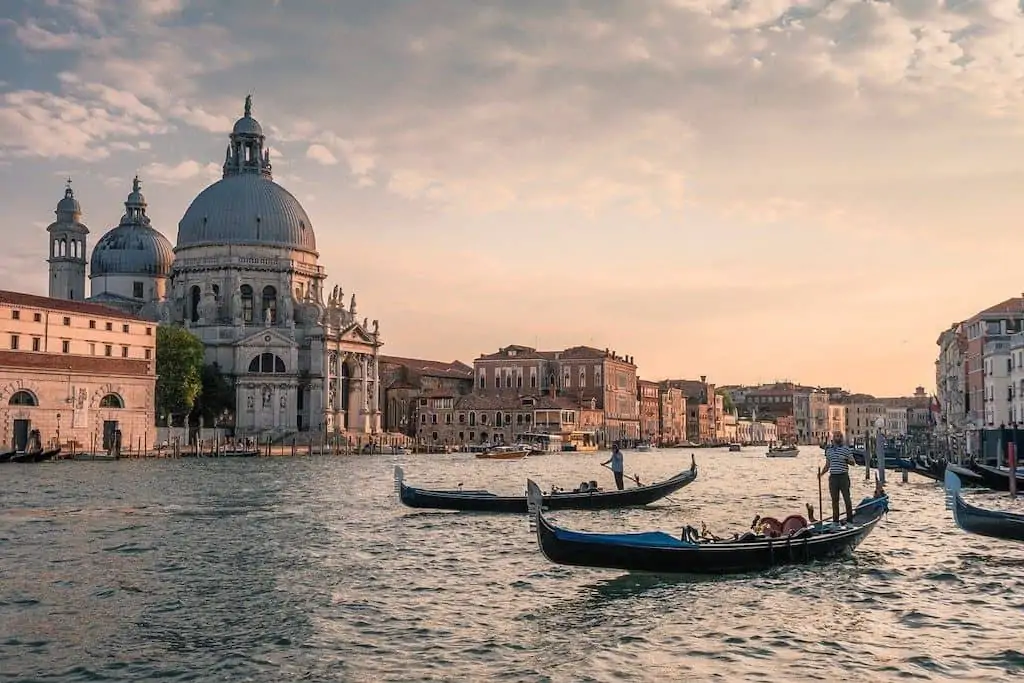 A Perfect Match – Why Michelle loves working at Bean Ninjas
Being able to work remotely in accountancy for an Australian company checked all Michelle's boxes. Her core values align with the Bean Ninjas company values perfectly, and it wasn't difficult to find a role for her talents.
What she loves most is her fantastic team, as well as the opportunity to learn and grow as part of a diverse and fully distributed global team supporting 6-figure+ agencies and eCommerce businesses.
"The team of people I work with is amazing! They are very supportive and innovative, and we are building a dynamic business together.

And the positions I have worked in during my first year with the business have expanded my knowledge and challenged my thinking, especially about remote working and online businesses.

I am really excited about my new role as Director of Cloud Accounting Services and the years ahead with Bean Ninjas."
Michelle Brough's Top 3 Career Lessons
Along her extensive career path, Michelle Brough has learned some incredible lessons. Here are her top 3.
1. Dream big, set your goals accordingly, and believe that you can achieve them. If you truly believe in your dreams and goals, the paths to achieving them will open up for you.
2. Listen more and speak less – that is why we have two ears and one mouth. People want to be heard, and when you allow them the space to talk freely or answer your questions fully, you get their perspective of the situation, which helps you provide better advice.
3. Be honest with people even when you have to deliver bad news to them or tell them that you have made a mistake. Once they have digested the news, knowing all of the facts puts them in the best position to make better decisions, and they will respect your honesty.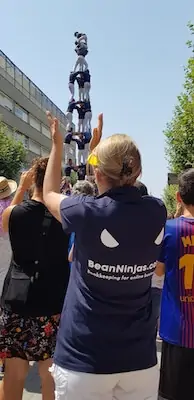 Parting Wisdom
Here's what Michelle would tell her 13-year old self:
"Trust your judgement more and take more chances."
---
Interested in learning more about building remote teams? Read our blog or check out our podcast.
Want to find out more about working at Bean Ninjas? Check out our Careers page and view current job openings.