This week marks our 5-year business anniversary.
Within the past 1,825 days, we're now at 15+ team members, 3 brand new kiddos in the Bean Ninjas family, and one adorable new puppy.
Given the milestone, we'd thought we'd take a stroll down memory lane and revisit some moments from our journey up until this point. In this post, we're going to share some of the key milestones, highlights, and growth lessons.
From the 7-day startup weekend to nearly 2,000 days in
Here are some key milestones, highlights, and growth lessons from 5 years of @beanninjas
Click To Tweet
From the 7-day startup week to nearly 2,000 days in
Looking back, this all started from the 7-day startup week that Ben and I ran to launch the business back in 2015.
At the time, I had recently moved to the Gold Coast, didn't have much of a network, and was running a consulting business that paid the bills.
As for an audience, we had an email list of zero and our social media accounts weren't much better.
Here's one of our first ever Facebook posts to announce our launch offer – notice the original logo (good enough at the time) as well as the offer (little did we know that $99/month was not going to be very sustainable, but we learned!).
Achieving product-market fit
After the launch, the next big milestone was getting to product-market fit 8 months into starting Bean Ninjas.
We had people wanting to buy our products.
At this point, we were also at about $8,000 in MRR. This is also around the time when we started hiring and creating SOPs.
However, we didn't have a scalable marketing channel yet.
Going all-in on Bean Ninjas
About 18 months in, we achieved the next big milestone. I went full-time in Bean Ninjas. Looking back, this was a tough period.
With both Ben and I in the business, we had two people to support, it was even trickier balancing our time between Bean Ninjas and our other businesses that were paying the bills.
Note: It was only when I bought Ben's share of the business that I could afford to pay myself a full-time wage (1 founder's wages instead of 2)
Related: Bean Ninjas 3 Year Growth Report
1,000 Days In
Dan and Ian over at the TMBA podcast coined the term, The 1000 Day Principle," which is the time it takes on average for a founder/owner to replace their full-time salary from their day job.
Interestingly enough, this also applied to me. I replaced my full-time wage at 3 years and 2 months.
Bringing on an investor to fund rapid growth
Simon Pilkington became our first investor in December 2017.
We started Bean Ninjas with less than $1,000 and an idea. We never actively set out to raise capital from investors despite being in a growing, global market ripe for disruption.
But, it became clear that time and cash flow were big constraints.

We needed to invest in:
Systems and processes to handle a much larger volume of clients
Sales and marketing systems to attract more clients
Legal advice to get our structure right for the next phase of international growth
Related: Bean Ninjas raises capital to fund rapid growth
Bean Ninjas welcomes new business partner – Wayne Richard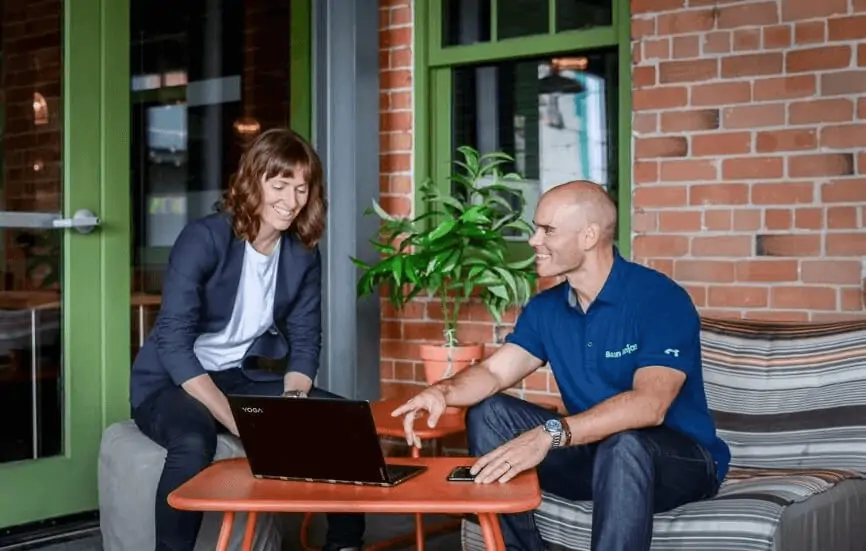 This all started with a comment that Wayne left on a Bean Ninjas blog post back in 2016.
Little did he know that less than 2 years later, he would be a partner in Bean Ninjas.

"Shortly after this post, I recall reaching out to Meryl to pitch a 15 min chat to discuss marketing," said Wayne.
"This 15-minute Zoom call turned into a two-hour conversation about vision, mission, and some ideas we both had regarding the future of cloud accounting services. Feeling so in sync and aligned with Meryl, I knew that Bean Ninjas could be the right place for me to create not just a better bookkeeping firm, but one that was much different than anything anyone had ever seen before!"
Holding our first official team retreat 4 years in
In December of 2019, we had our first ever "BeanCon" Team Retreat with the 7 members of our Leadership Team spending 3 days together on the Gold Coast to work on our 2020 strategy as well as implement the Traction framework. (We'll share more about Traction later in this post. Keep reading. 😉)
We also had some playtime at the beach, morning yoga sessions, a fancy dinner, and a gin distillery tour.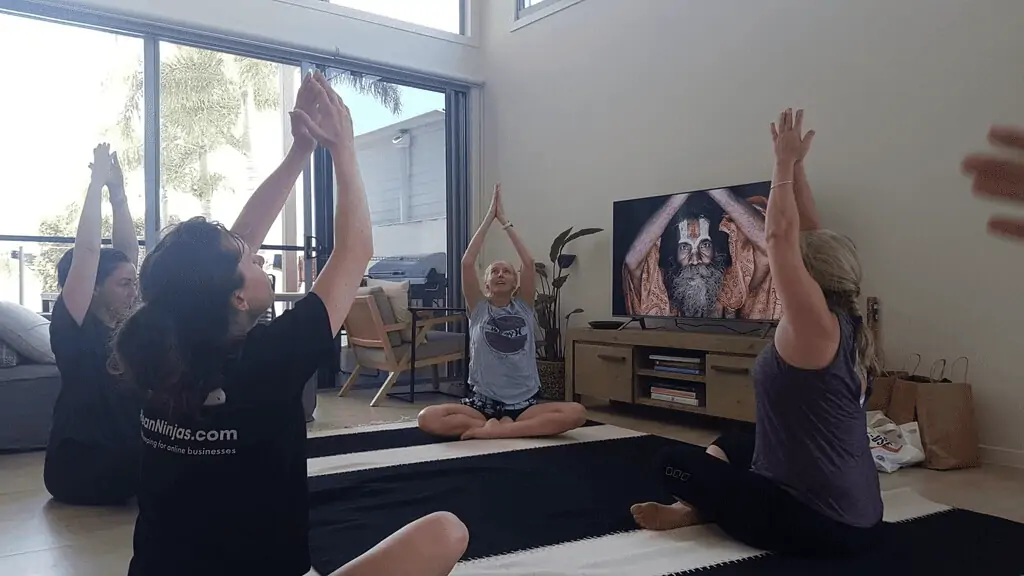 Winning the Xero Award
In 2019, we won Xero's Australian Bookkeeping Partner of the Year Award.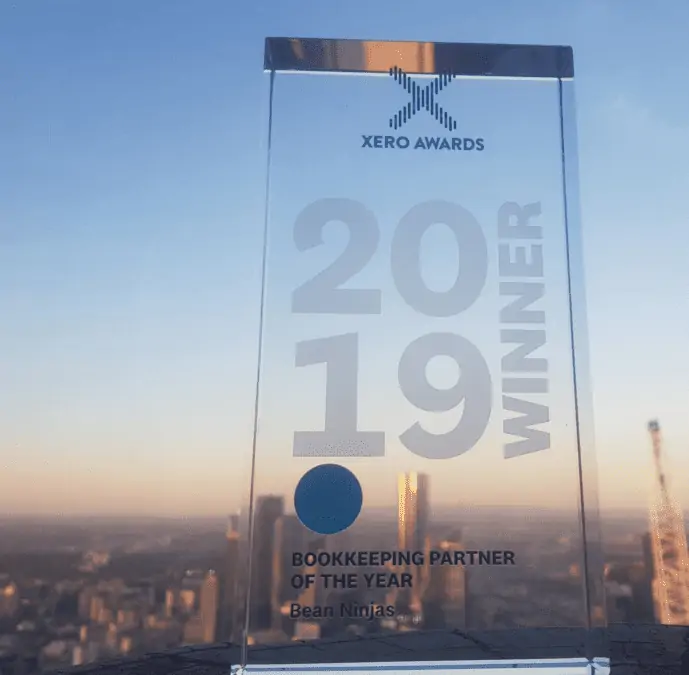 Besides a fun awards night, we had the chance to spend time at the Xero offices for two days, meet with the Xero team, and learn about how they do things, as well as work on a charity project.
While this award was definitely a highlight, we also won several more awards just in the last year, including:
Wayne and Meryl were selected in Hubdoc's Top 50 Cloud Accountants
Australian Accounting Awards – finalist in Bookkeeping Partner of the Year
Women in Finance – Entrepreneur of the Year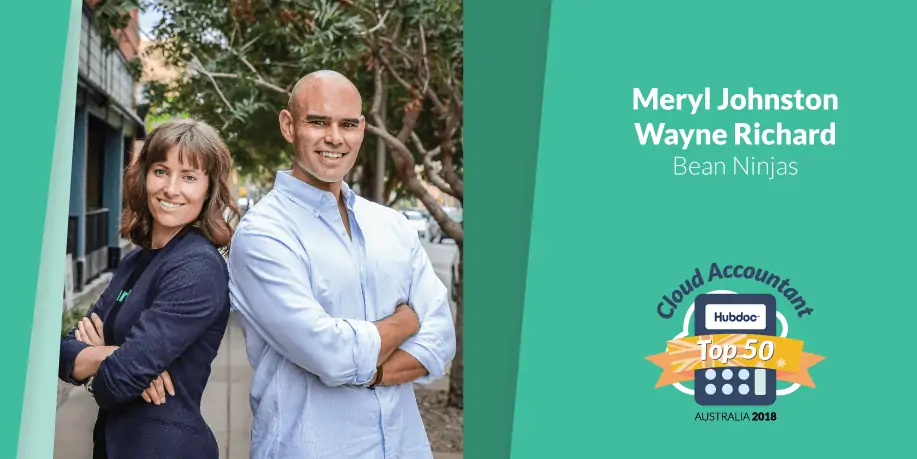 In addition, Meryl and Wayne have also been interviewed on a bunch of podcasts over the past five years, including Superfast Business, Pat 2.0, TMBA, Build a Bigger Life Podcast, and Where Accountants Go! – Accountant Careers Podcast.
5 Key Startup Growth Lessons
Along the way, we've learned a few things. Here are some of the biggest growth lessons we've learned over the first 5 years.
1. Niching down to scale up
This is something that really started to take shape after Wayne joined as a business partner.
We started Bean Ninjas doing bookkeeping for everyone starting at $99/per month.
Then, we niched down a tiny bit just to online businesses.
Today, our focus is on eCommerce businesses and agencies.
With a tighter focus, it allows us to specialize and know all of the ins and outs of the niches we serve.
I remember in preparation for our team leaders retreat back in December doing a customer analysis. We collected data from our account managers around key financial metrics (cost to service & gross margin) with happiness metrics (paid on time, enjoyable to work with, are they ambassadors for us, and are they good people).
At the retreat, we spent a lot of time discussing what problems we were uniquely positioned to solve for others.
Matching these two led us to a decision to niche further down into online business and focus attention towards building out and scaling an offering tailored to the pain points of 6 and 7-figure eCommerce sellers.
Wayne said, "I didn't want to simply be better than other dedicated providers in this space, I want to be known as being different. This means moving into more growth coaching through insights and advisory services alongside our traditional bookkeeping offering."
Adding this extreme value has allowed us to price our services at more than double our legacy prices.
2. The 80/20 Productized Service Model
I was talking with a fellow entrepreneur last year. He mentioned how if you productize 80% but then have a custom 20% at the front end, including the sales process, you can charge much higher prices and make better margins.
We've been experimenting with this for a few months, and so far, we've experienced something similar.
It ultimately boils down to understanding customer value and building systems that deliver a great customer experience at scale.
Related: Why Build a Productized Service (Instead of Consulting)?
3. Finding a scalable marketing strategy
We started out by testing multiple channels to find what works. We tried almost everything, going from one shiny object to another, including:
Technical SEO
Content Marketing
Community Management
Partnerships
Facebook ads
Face to face meetings
Building relationships with all kinds of people in all kinds of industries at random meetups
We wasted a lot of time, but we ultimately had a few successes, which we then doubled down on. For us, that's SEO, content marketing, partnerships, and community-building.
SEO and Content Marketing

We started blogging from Day 1. Back then, we didn't have a real content strategy, no SEO research, and we sure didn't have a content calendar.
Now, we're much more strategic about what we write, have defined SEO and editorial processes, written hundreds of pieces of content across our blog and guest publications. We've also recorded more than 100 podcast episodes.
Partnerships and Community
Our approach to partnerships is all about where we can add the most value. This means prioritizing less volume, but deeper, longer-lasting relationships.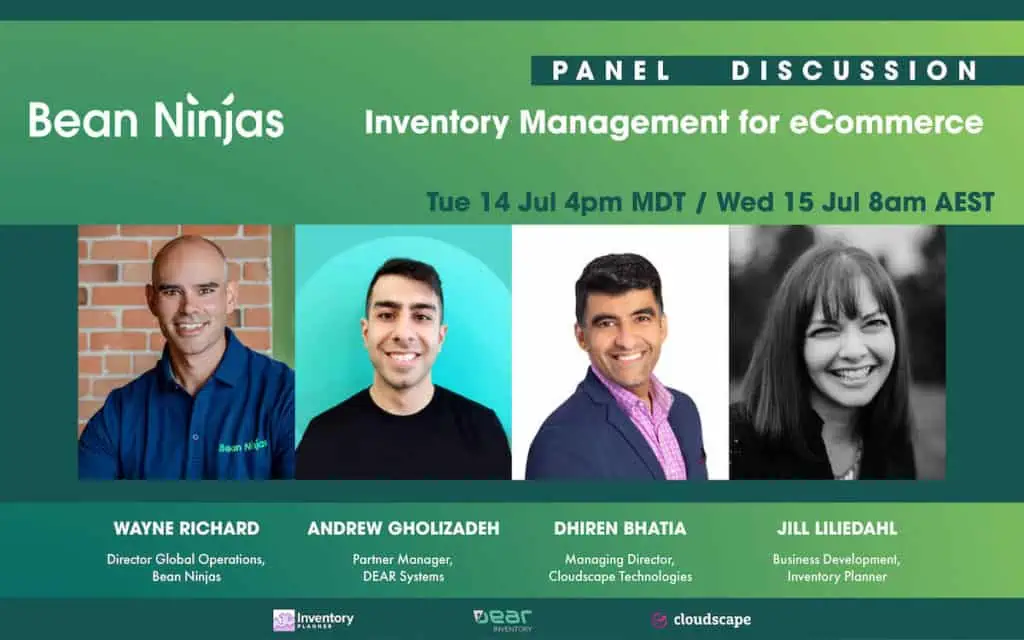 This also means that face-to-face and events (both virtual and in-person) are where most of these partnerships really take shape.
Considering our size, we have big brand awareness. This is great now, but focusing on brand awareness when you are just getting started or too early in your entrepreneurial journey can be risky.
PSA: If you are struggling with this please pay @Johnston_Meryl and @BeanNinjas. This is a solved issue. Send the $$$ and move on. https://t.co/N2EVkJ6niK pic.twitter.com/7tb8gjfadb

— ˗ˏˋ Jesse ˎˊ˗ (@jessethanley) June 22, 2020
4. Implementing Traction
Our team has evolved a lot since the early days of Bean Ninjas when it was mainly just a bunch of freelancers. There wasn't a defined company vision or culture.
Wayne said, "After a career in corporate with Hewlett Packard (HP), I had learned that world-class companies are built upon operational excellence, great people, and innovation. I spent 3 years trying to do this on my own. Bean Ninjas filled a huge gap that I couldn't overcome on my own. It allowed me an opportunity to stop pursuing my goals on my own but to do so with an amazing pool of great people alongside me."
Today, our team spans the globe from the Philippines and Australia to Eastern Europe, UK, Spain and the U.S. and is made up of:
10 accountants including 2 supervisors and 1 manager
4 full-time staff doing management, onboarding, and QA
2 part-time in customer success and internal ops
In the spirit of "Always Growing" (one of the Bean Ninjas core values), we implemented the Traction system at our team retreat back in December.
Before the retreat, we had everyone take a 25-question survey. We used the feedback from this survey to set the topics for the team retreat. It also gave us a score we can use as a baseline and insights into where we needed to improve as a company.
Because we did a bunch of planning in advance, it made each session during the retreat more productive and actionable. It was also rewarding to see team members step up as facilitators and run many of the workshops.
Today, the Traction framework consists of weekly metrics/reporting, weekly issues meeting, and 90-day rocks.
Wayne said, "After implementing Traction, our org chart has been established and clear job descriptions with documented roles and responsibilities are used to communicate expectations across our team as well as help us measure performance."
"Our leadership team is solid. Now, it's about maximizing delivery and hiring ahead of and sufficient to support our growth. I'm excited to see us hiring more senior accountants in the future to support our increased demand for financial insights and advisory that only comes through experience."
Related: Startup Growth Report: Bean Ninjas 4th Year Review
5. Work less and earn more
In the early days, things took a long time to implement because it was Ben and myself having to do all of the work in and on the business.
It has only been in the last couple of years that I've been able to embrace this mantra that I first heard from James Schramko and step into the CEO role and work "on" the business.
For example, I was reflecting on a project that I was working on this week, where we were doing a batch of guest posts.
In the past, I would have had to do everything myself, which would have taken days – if not a week or longer. Now, we have a great team and system in place.
What's ahead?
I can't help but get excited for the years to come. We have some big goals, including:
Become the go-to eCommerce and agencies accounting firm for 6 and 7-figure entrepreneurs
Holding our first, all-hands company retreat (that is once it is safe to travel and hold mass gatherings again)
Building out key partnerships in the eCommerce industry