Want to use the most efficient and intuitive tools for your growing small business? Here are 20 of our favourite small business tools.
We're a busy team with clients and staff located all over the world, including Australia, the US, the UK and the Philippines.
Whether we're delivering services or communicating within our team to get the job done, you can bet there are some handy systems behind the scenes making it all happen.
We've also included some tools that our clients are using to improve their workflow.
Cloud-Based Solutions that Meet Our Clients' Needs
Bean Ninjas has taken the concept of bookkeeping and packaged it into a productized service.
What makes this good news for entrepreneurs?
Easy buy-in
Intuitive onboarding
Effective delivery of services
Clear communication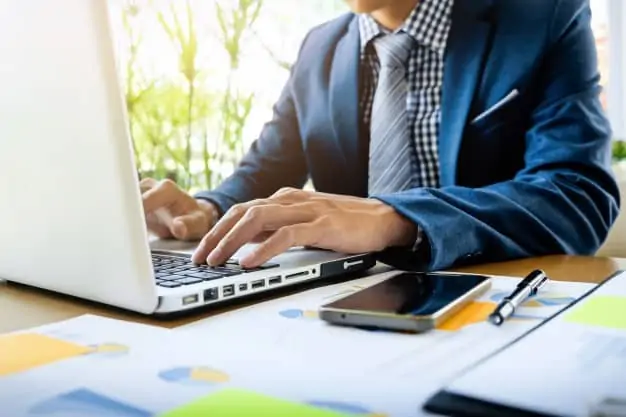 Our entire bookkeeping business runs on the cloud; this allows not just effective and efficient communication and collaboration but secure storage of data.
Keeping our clients' financial information safe and confidential is our priority. That's why we use secure systems such as Xero, Helpscout, Dropbox and Google Drive to communicate with clients.
Key Small Business Tools that Keep Our Online Business Rolling
A virtual bookkeeping company has many moving parts. On top of this, we deliver to clients all around the world.
How do we manage it all?
A refined index of online tools and apps empowers us to get a lot done in relatively little time.
These tools are essential for a few internal processes, such as:
Hiring process
Employee logistics management
Streamlining of internal communications
Training
Project management
They're also important in the external processes:
Sales & marketing
Client onboarding
Sensitive client information storage
Client communications
Customer Relationship Management (CRM)
E-mail automation
Accounting and bookkeeping tools
Internal and External Processes
These are the workhorse tools that have proven themselves invaluable for us at Bean Ninjas. They help with both our internal and external systems and processes. They offer us peace of mind in knowing that our customer's information is secure. They save us time and money with their ease of accessibility and affordable price points.

Our team is spread out across multiple continents, in multiple time zones. You can imagine that communication can be a bit challenging, and we all have more than enough emails hitting our inboxes daily (inbox zero? We wish…).
That's where Slack comes in.
Slack centralizes all our internal communication. Slack features real-time messaging, organization and archiving of information and easy maneuvering and searching. Slack has become an essential resource for us.
We use Slack for announcements, new procedures and tech questions. Messages are easy to follow and find later, saving you time. You can reach your whole team with messages, or you can use the more private invite-only channel.
Conversations can be muted, moved and combined. Messages can also be sent to another user directly. And if you prefer a more direct means of communication, voice and video calling are also available.
You can message, call, and video chat all in one app. It's a huge time saver. You can also drag and drop your documents to share them with ease. Slack is fully integrated with Google Drive and Dropbox.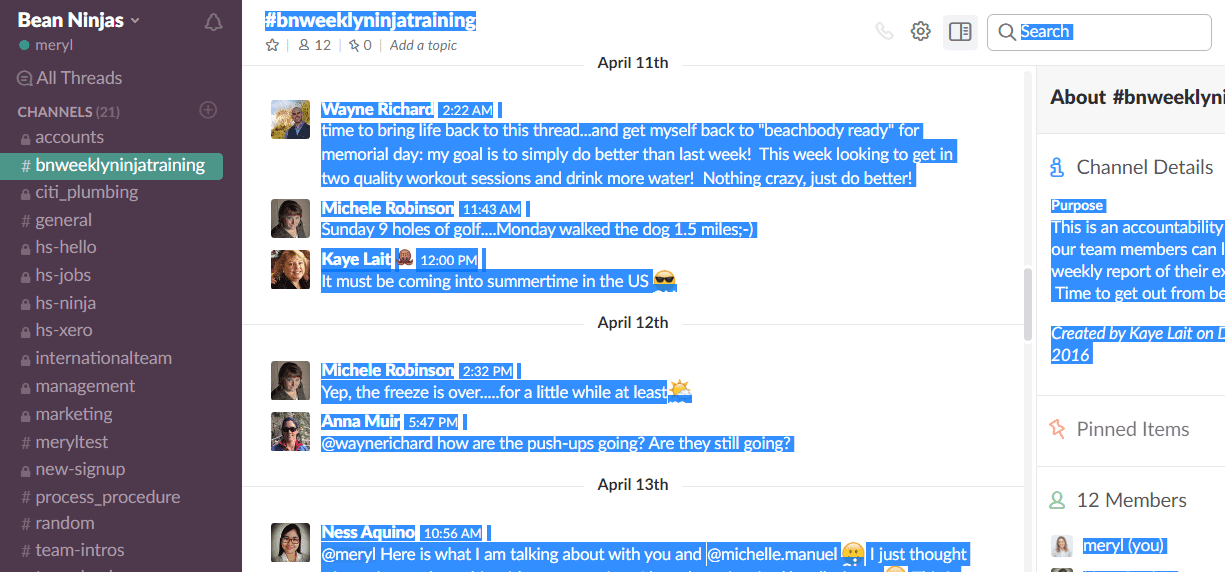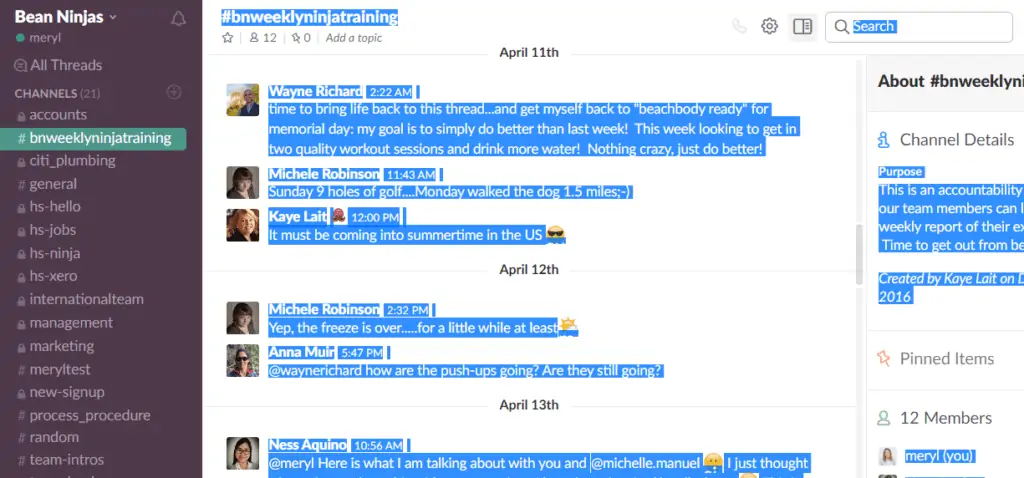 Challenges
It doesn't create an action list while in a conversation
It's easy to miss actions if there's a lot of text
Anything that requires an action item needs to come out of Slack (and onto the to-do list)
In our experience, Slack is the best app for team communication. According to this article, Azendoo and Bitrix24 are worthy alternatives.


Trello is a project management software which uses a board, drag-and-drop cards and a list system for categorizing and assigning tasks. You get to communicate project and task status with your whole team within the application. Find out more about Trello with this demo.
At Bean Ninjas, we use Trello as a CRM to track what stage a lead is in. We can follow it through the sales pipeline and into the onboarding process. It comes in handy for managing our content marketing calendar.
Trello is used for Project Management for solo projects (such as Trademark registration) and for projects that involve multiple team members (like when creating a training manual). Team members can be added to boards as they are required to collaborate.
Trello also boosts our productivity by helping in:
Ongoing customer management
Managing recurring tasks
Delivering service consistently
Training new team members
Organising resources
Here's what one of our team members' boards would look like. Notice how tasks are grouped into categories like "Not Yet Started", "In Progress" and "Complete".


Check out how WP Curve uses Trello for their project management along with the ultimate board of Trello tips and tricks.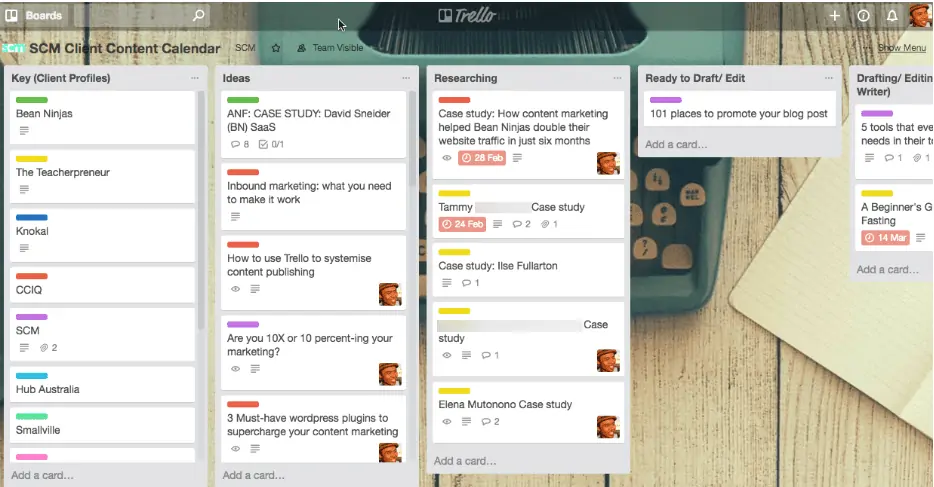 Challenges
Trello is not ideal for our bookkeepers who have a big client portfolio as it can get messy with too many cards.
Reporting up can be a challenge.

Calendly is a scheduling tool used for setting up phone or video calls with current clients, lead prospects and new employee candidates. The best part is that it does the math for you when scheduling appointments across different time-zones.
As mentioned earlier, we've got clients and team members all over the world. The time zone conversion feature is one reason we love Calendly. It saves time and money by eliminating phone tag and back-and-forth e-mails.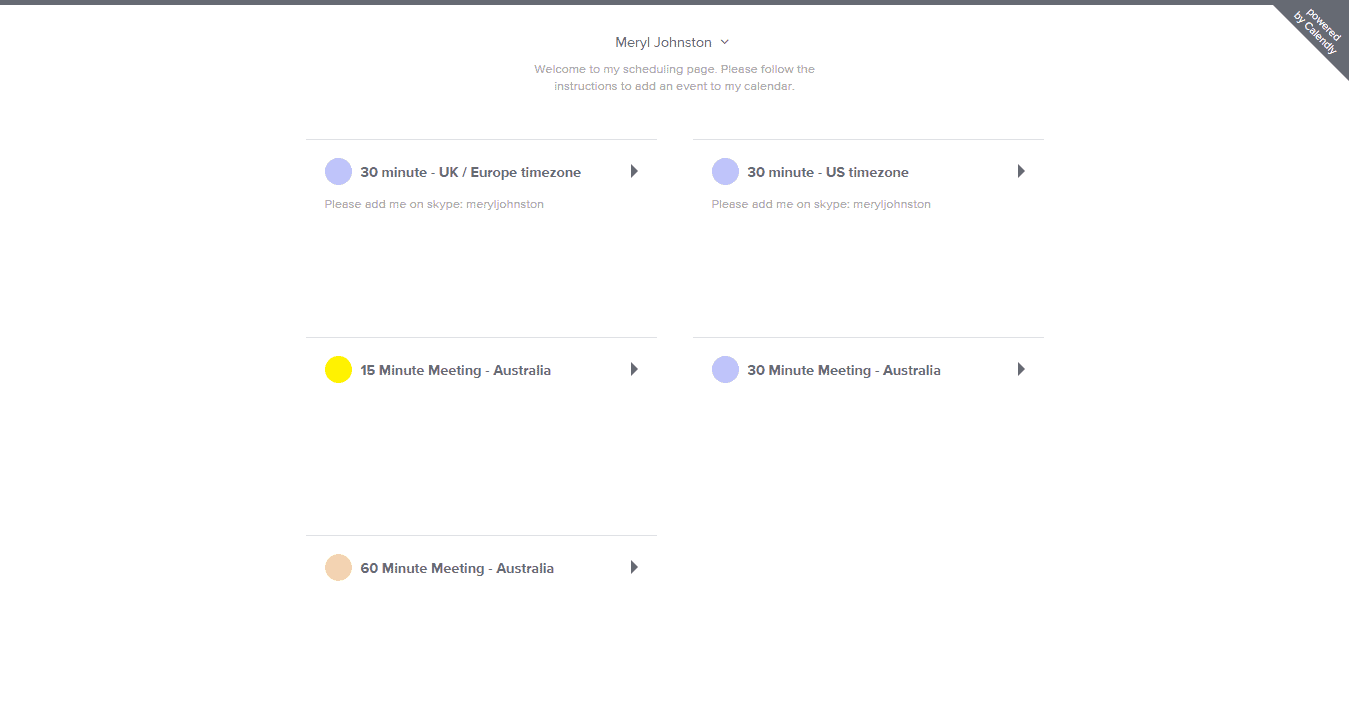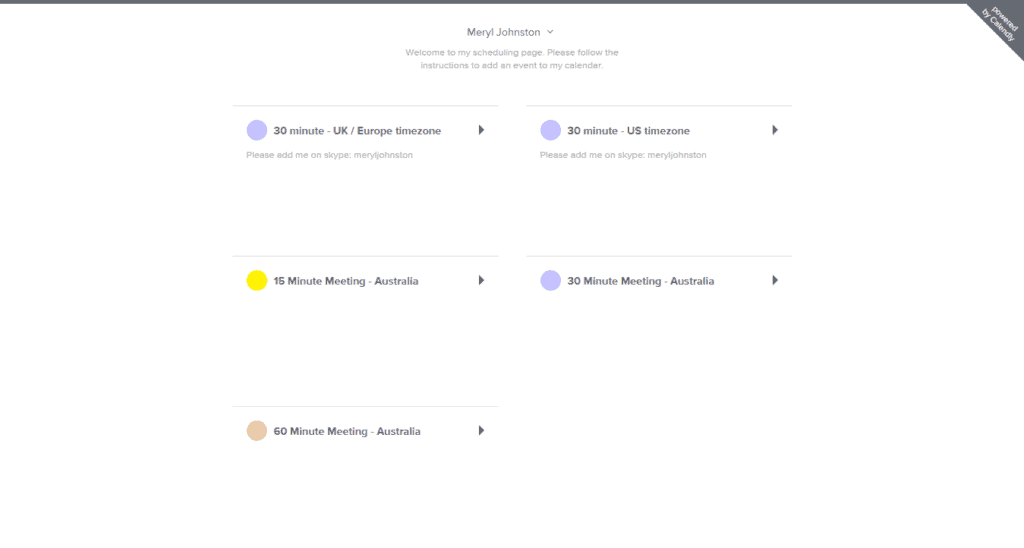 As far as alternatives go, there are plenty of choices. Book Like A Boss, Accuity and ScheduleOnce are worthy alternatives. If you're a diehard Microsoft Office 365 user, you can play with MS Bookings..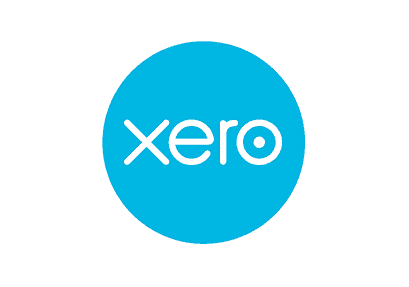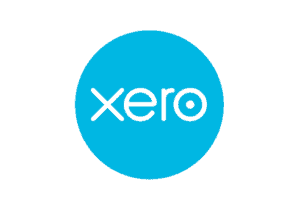 Xero is a cloud-based accounting software. It keeps all of your business's financial information secure in one place. Once you properly set up Xero, it can also help you improve your cashflow.
Xero is packed with great features such as:
An account watchlist
Fast invoicing
Customisation for your invoice brand theme
Email templates
Tracking categories
Find out more about these features here.
Why Do We Love Xero?
One of the biggest benefits of using Xero as your bookkeeping and accounting package is its ability to integrate with many popular online tools:
Stripe
PayPal
Hubdoc
Receipt Bank
Shopify
Google Drive
Related: Avoid Stripe and Xero Headaches: Step by Step Guide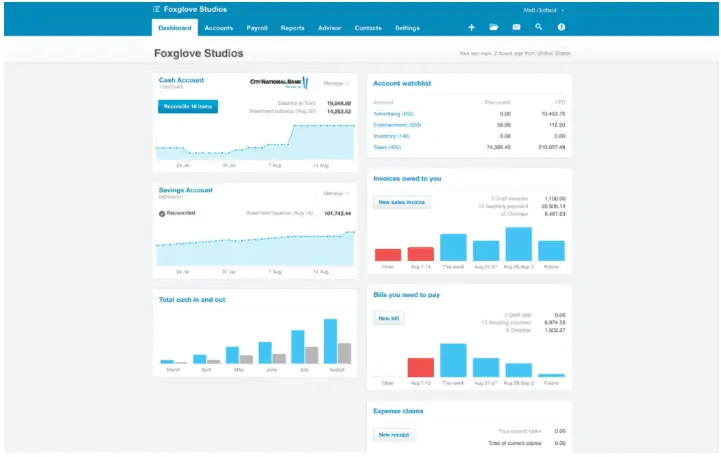 Alternatives

Hubdoc is a document collection app which also has fetch capabilities. This means that you can snap photos of receipts and upload them to Xero via the handy Xero integration.
However, it is with 'fetch' that Hubdoc really shines. Fetch can extract documents directly from the source and file them in the Hubdoc platform saving you hours of filing time.
If you work with an accountant or bookkeeper, then they would be asking for a copy of your bank statements each month to reconcile the bank accounts. This reconciliation process ensures there are no breaks in the bank feed. Hubdoc removes the need for you to send these statements manually as they are fetched from the bank each month.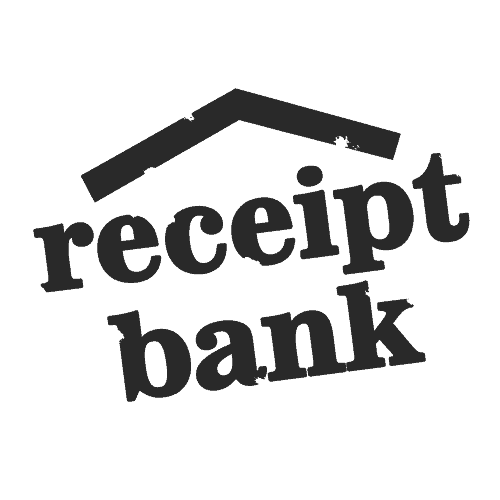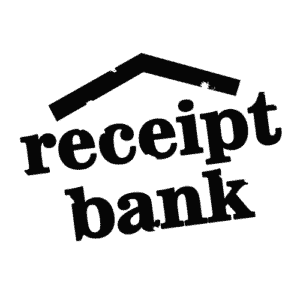 As listed on the website, 4000+ leading accountants and bookkeepers love Receipt Bank. It's easy to see why so many businesses also love this useful app.
The idea is to save time on your expense-capturing process. Just snap a photo of any receipt you get and upload it through the app. The data then pops up for you to review in Receipt Bank before sending it to the approver in Xero.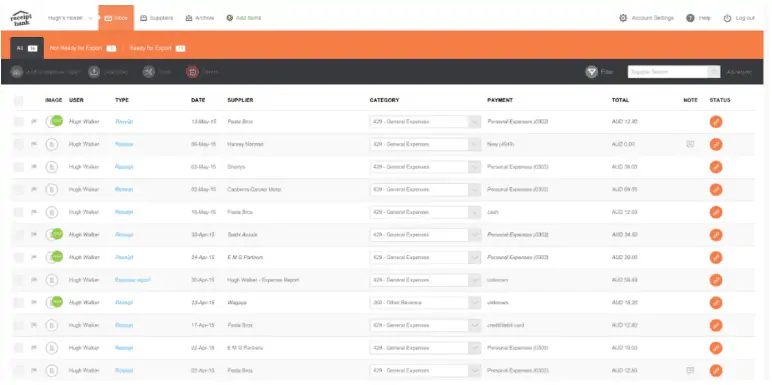 When selling a business, it's good to have receipts easily accessible. It's also handy come tax time since the government requires you to maintain good records. Receipt Bank can help you keep your receipts well-organised in a central location.
Already use Xero? Receipt Bank can integrate with your account. Upload your receipts in Receipt Bank and Xero will automatically reconcile them. This pairing makes for a powerhouse time-saver!
Check out this video to learn more about using the Receipt Bank app.
Alternative
Receipt Catcher – Easy to navigate, this may be a comparable alternative. Available on both the App Store and Google Play.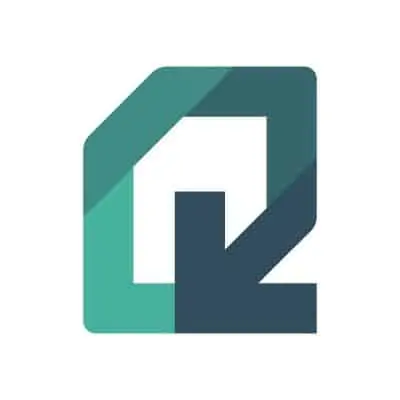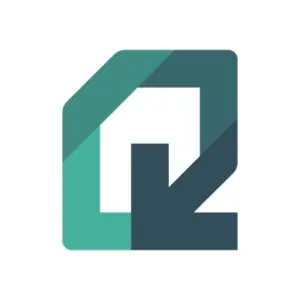 Quaderno is an automated system that manages international sales tax compliance and can send receipts to your customers. It can be integrated into a host of other programs, including Xero.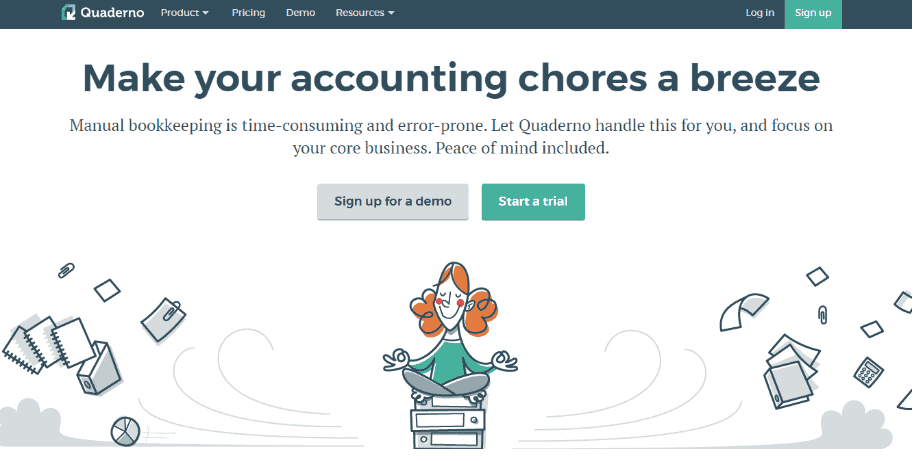 Quaderno's main feature is helping international businesses track sales tax in different countries. Sales receipts and invoices are available in many different languages and currencies. If you have a high volume of international business deals, then we'd recommend Quaderno for you.
Alternatives
TaxJar – It similar to Quaderno, but only specialises in US sales tax. It is relatively simple and straightforward to use and makes tax filing easier for online sellers and merchants.


Gravity Forms is a great tool for capturing customer data. Gravity Forms is a plugin for WordPress-powered websites.
It allows us to integrate forms directly into our website and send data to a specific email address as required.
When first creating a form we:
Select key fields, configure options and specifications
Embed the form directly into our website. The forms are easy to build, configure, fill out and submit
We also utilise Gravity Forms as part of our marketing and sales efforts. Leads can complete their contact information and details when requesting information.
Here's how it works:
Customer clicks on the signup button on our Signup Page
They automatically get presented with this gravity form:
Gravity Forms has also proven to be an essential tool for our internal hiring process. For example, potential new team members can easily fill out a form and submit their applications right from our website.
That information can then be automatically forwarded to our hiring manager to kick off the next phase of our hiring process.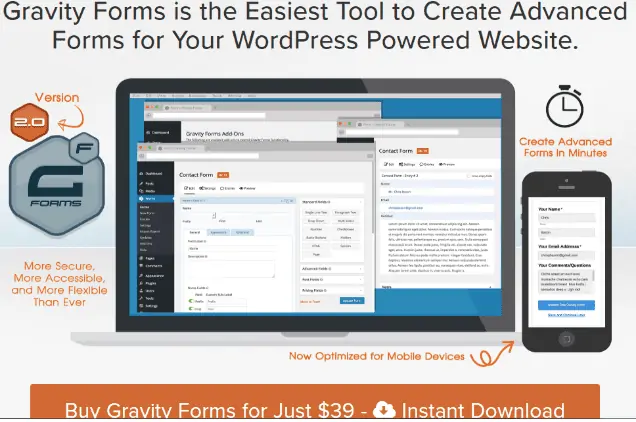 Alternative
Wufoo – Comparable, but Gravity looks more professional and has better integration with Stripe. You can, however, sign up for free and it doesn't require coding skills.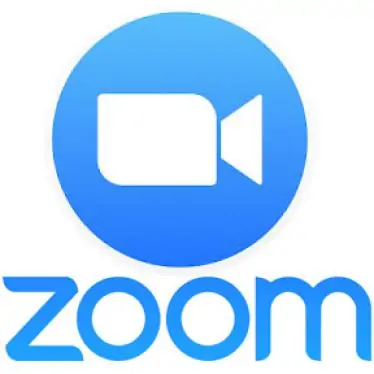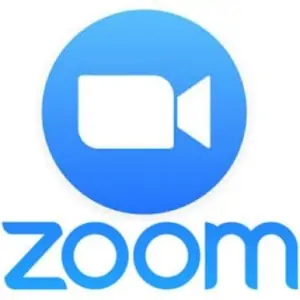 Zoom isn't just an online video chat platform. It's fully-equipped with the best in conferencing features to make it a key tool for networking with clients and customers. Bean Ninjas relies on Zoom to maintain customer support. It's also important for communicating with our international team members.
Try Zoom for free with the Basic package for as long as you like. If you want to experience more of what Zoom has to offer, the Pro package starts at USD$14.99.
This adaptable and customisable video conferencing platform is great for small businesses and large organisations, alike.
Zoom features people are talking about:
Great quality and reliable connection
Ability to record meetings and save to the cloud or download to share
Anonymously sending questions and answers in a group meeting
Meeting attendees can annotate and markup a screen with the whiteboard features
High-definition video and audio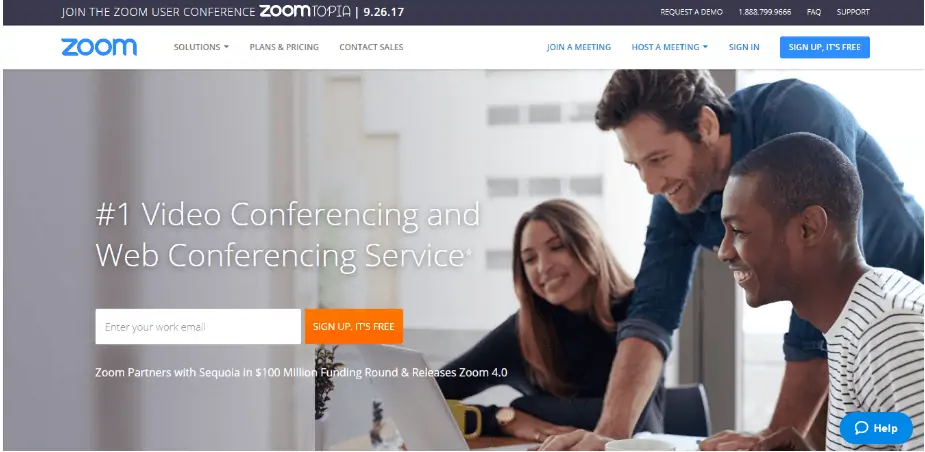 Alternative
Skype – We've used Skype in the past, but Zoom has a more polished interface.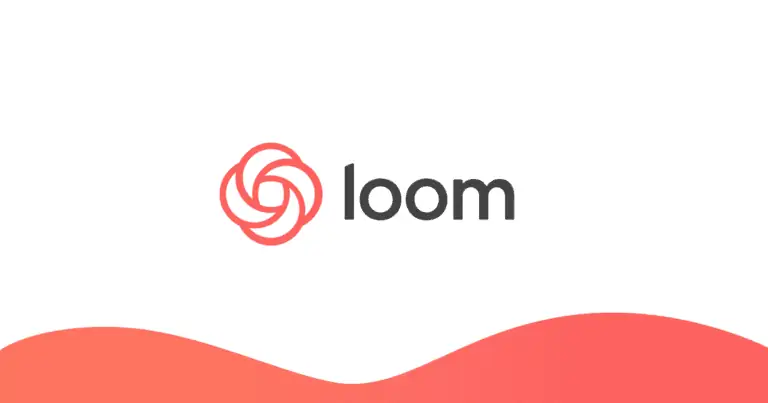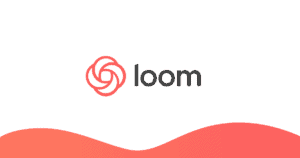 Loom is an excellent resource for creating and sharing short videos online.
It's great for staff training and quick team updates. Say goodbye to unnecessary meetings and trying to lock down a time with team members in multiple time zones!
It's also useful for providing feedback to team members, clients or suppliers.
Loom is a screencasting technology that takes a digital recording of your computer screen. This allows us to take a picture or video of an internal process and then share it with our team via email, Google Drive or Slack.
The video screen capture often also has audio narration. A link is automatically generated when sharing via the web. So, sharing with team members (and even clients) is easy.
These virtual, step-by-step instructional training videos allow us to educate our team. This is especially useful for us in our:
Productized service offerings
Internal processes
Internal procedures
These videos can be stored and used when needed. This cuts down significantly on training costs. We also use Loom to educate our clients when they need training.
Here's an example (you only need to watch the first 30 seconds to get the idea):
Bean Ninjas – March 2017 Team Update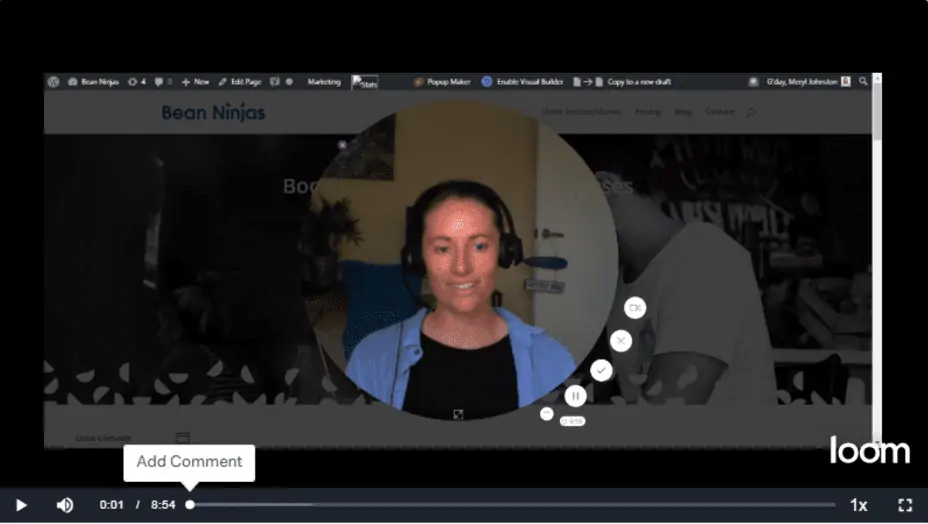 Alternative
Jing – this is a screencasting computer program that was launched back in 2007. It takes a picture or video of the computer screen and then uploads that screenshot to the web, FTP, computer, or clipboard. This program is free to use and can also be used enterprise-wide.
Internal Processes
Solutions that support our team and internal processes
As mentioned before, our team is spread out over multiple time-zones. The following products have helped us to maintain a successful cloud-based business. As a result, we have a solid project management system, an integrated communication platform and a cohesive company culture.


As long as you have a Google account, you can access Google Drive. This cloud-based storage system lets you access documents from any device, including tablets and smartphones.
Among others, Google Drive offers these key functionalities:
Up to 15GB free storage
Editing
Sharing documents
Sharing viewing and editing rights
Instantly save changes
Simultaneous access to documents by multiple people
Automatically compile data you enter into a spreadsheet
Create and edit mind maps
Recover files you've deleted on accident
Get more tips on Google Drive here.
Google Drive stores Bean Ninjas' documents, spreadsheets, images, PDFs and any other information we need for managing work papers and client information. Individual client folders keep everything organised.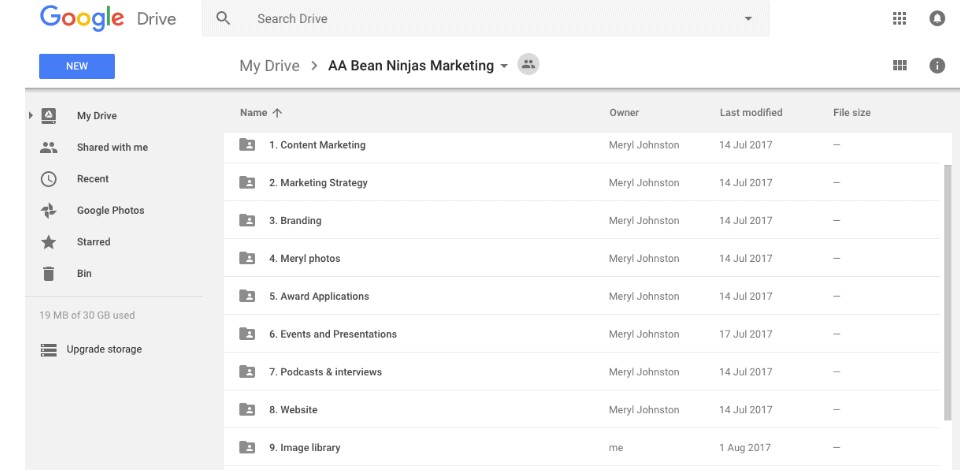 We run our entire business on the cloud, and client security is a top priority. Google Drive allows us to safely store sensitive information. It also saves money on storage and IT costs.
Use this guide to get your Google Drive account set up and organised.


Manual timesheets can be a real pain. That's where Harvest comes in. It's a time-tracking software that simplifies keeping track of hours worked. Harvest can be accessed via computer, tablet or smartphone.
The intuitive interface helps employees track their work time. They enter hours worked into the employee portal. Payroll then processes the data.
Harvest is compatible with PayPal, Stripe and other external payment applications. It's a next-level tool for streamlining payroll by managing your team's hours.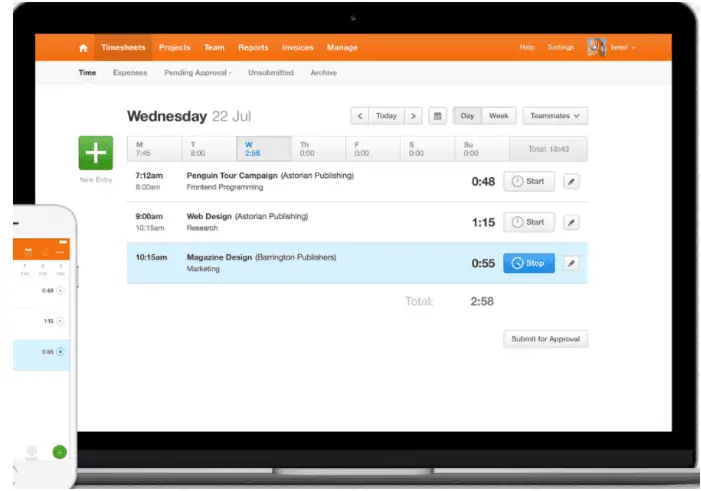 Alternatives
Hubstaff – Hubstaff offers more in-depth time-tracking and productivity checking features. It can be used on the web or as a desktop app.
Klok – While Klok has features similar to Harvest, it's a bit more limited for functionality since it needs Adobe Air 2.0 to run.
External Processes
Solutions that support our customers and clients around the world
As a productized service-based business, you need a way to effectively package and deliver your services to both current and prospective clients. Customers need a clear pathway to opt-in and a seamless onboarding process.
A user-friendly communication interface is a must.
To truly thrive, your team needs an efficient platform for transacting with clients and interacting with each other. You'll also need a system for managing tasks and projects. This brings us to the list of small business tools we use for our external applications.

Help Scout is an online resource for your team. It helps to manage and streamline client emails and conversations. It's our primary tool for communicating with current bookkeeping customers, containing general email boxes that all of the team can access.
Since it's cloud-based, anyone on our team can jump in to answer questions and respond to inquiries. It offers a wide spectrum of helpful features for managing conversations.
You can:
Organize your emails with lists, folders and assignments
Indicate whether emails and tickets are open or closed
Run analytics and reports
Merge conversations
Search for emails
Collect all information from a single thread into one location
Conversations with clients are easily assigned and moved, so if another member of your team is better suited to handle a particular inquiry or situation, no problem.
You can make notes, mark conversations and emails as active, pending, closed or spam. You can search the database for a particular communication or email through threads.
You can set up Template emails – saving time and providing consistency in messaging.
Here's an example: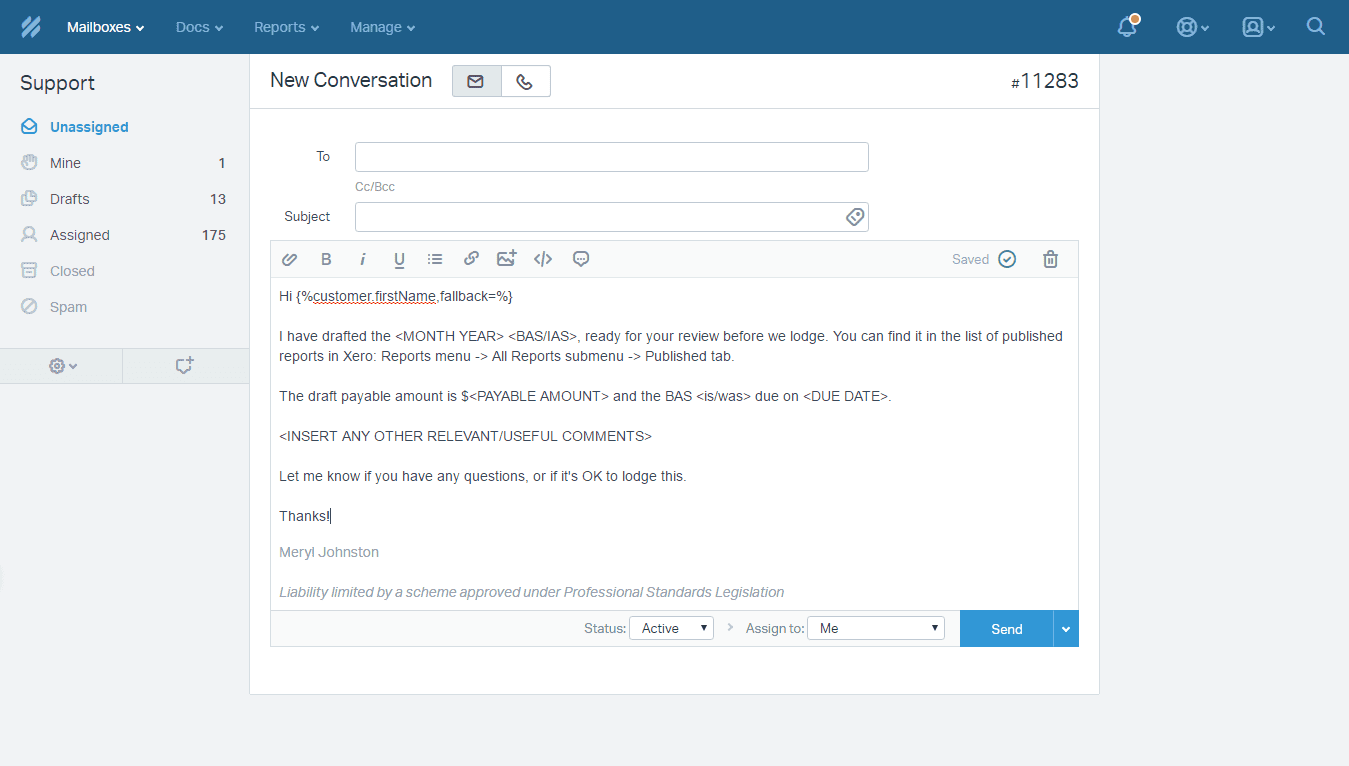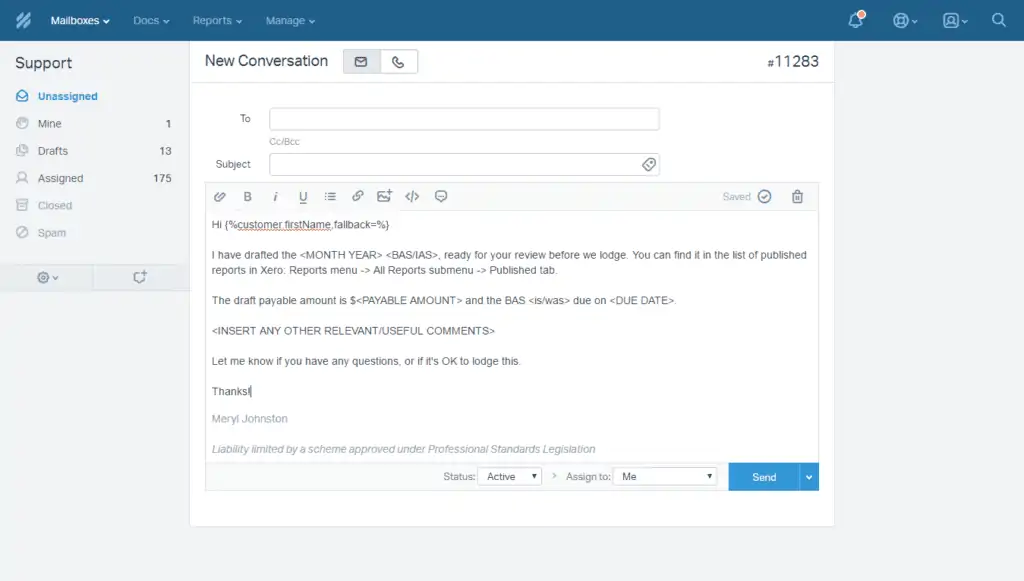 Ratings are another interesting feature. When turned on, your replies can be rated by the client. We track our response times weekly, which makes for great reporting.
Helpscout messages appear like standard emails to clients, which is great. The last thing clients want is another system to learn.
Some alternatives to consider are Groove, Freshdesk and Zendesk.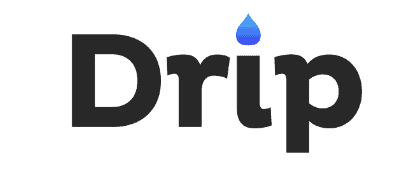 Drip is an email marketing automation tool. It makes communicating with current and prospective clients easy.
We use Drip to deliver educational content to our clients and prospects. The service is automated, and the sequential order nurtures leads and maintains a consistent presence. Drip's user-friendly process made automating our emails almost immediate.
The first email campaign was completed with surprising ease.
Drip's "getting started" process was seamless and efficient. So much so that they inspired us to make some changes to our own onboarding process.
All you need to do is create an email campaign. Drip automatically delivers the emails to your clients or prospects. It's easy to get started and easy to maintain. Drip will quickly become one of your new favourite sales tools.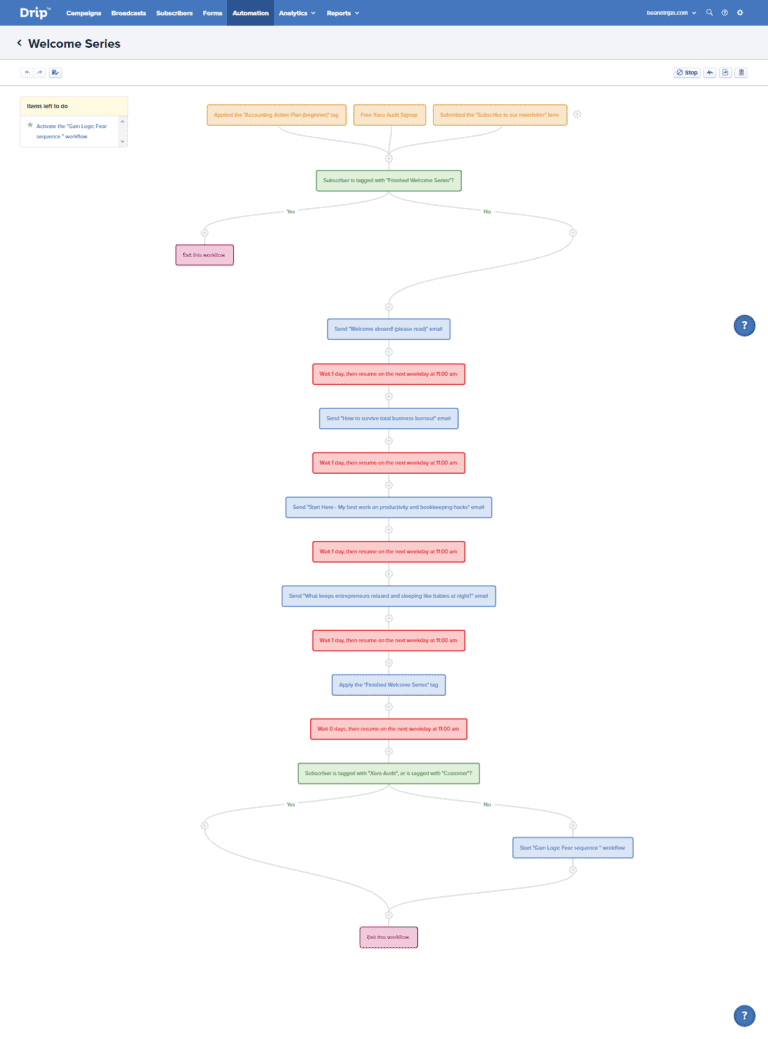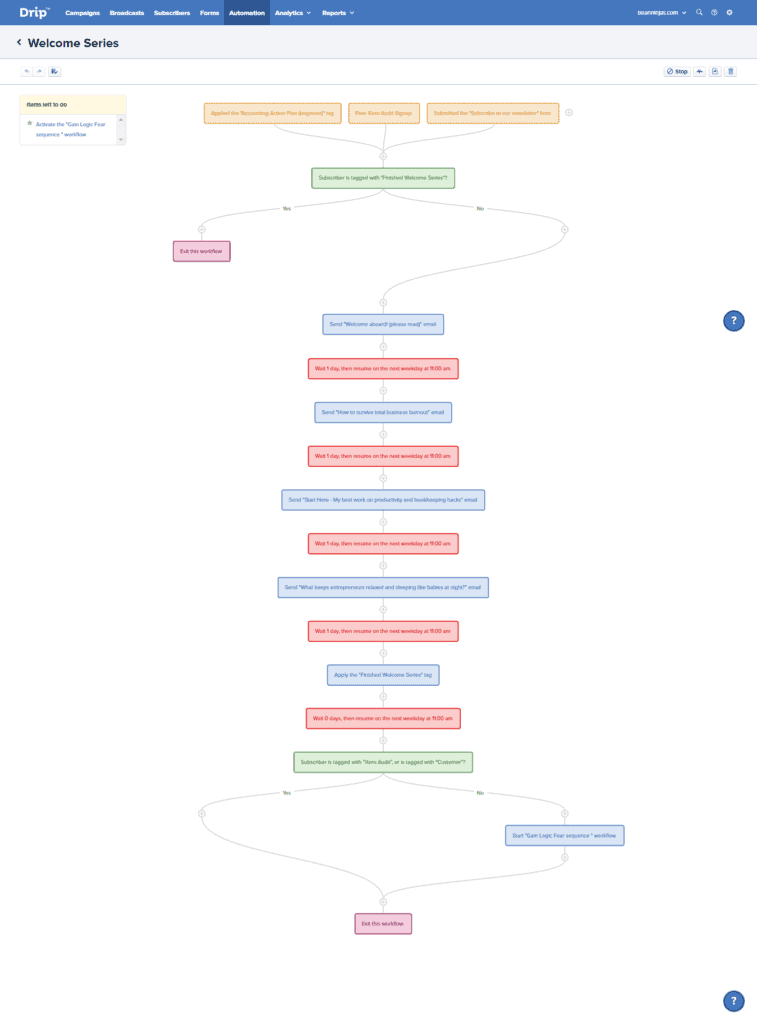 Alternatives
Convertkit – this is a powerful new email service provider that provides Infusionsoft like automation capabilities without the Infusionsoft price. It is fast becoming one of the more popular email services that can provide your company with marketing automation without the high price tag.
Mailchimp – this is an American marketing automation platform and email marketing service. It provides you with many useful tools to grow a business, including advanced testing tools, bounce rate management, delivery infrastructure, and more. They provide you with real-time reports and offer flexible plans with no coding required.
ActiveCampaign – this is another email marketing, marketing automation, sales automation, and CRM software for small to mid-sized businesses. It is a platform that makes it much easier to leverage the power of marketing automation and generate additional revenue for your small business.

LeadPages builds your lead list quickly and easily. It does this by creating lead capture pages such as opt-in, sales, upsell, thank you and webinar pages.
Create landing pages with strong headlines and clean aesthetics using LeadPages and enjoy incredible conversion rates. LeadPages opt-in and landing pages are fully customizable, user-friendly and stand-alone. They're also quick to build and publish for fast lead generation.
LeadPages is the only landing page platform in the world that allows you to sort landing pages by their average conversion rate. It's a powerful tool that we use to generate leads across all online platforms. There are a wide variety of mobile-ready templates to choose from.
You can start attracting potential clients to opt-into your email list, join your webinar or purchase your product or service.
Here's an example of how we use LeadPages at Bean Ninjas (click on the image to see the popup in action):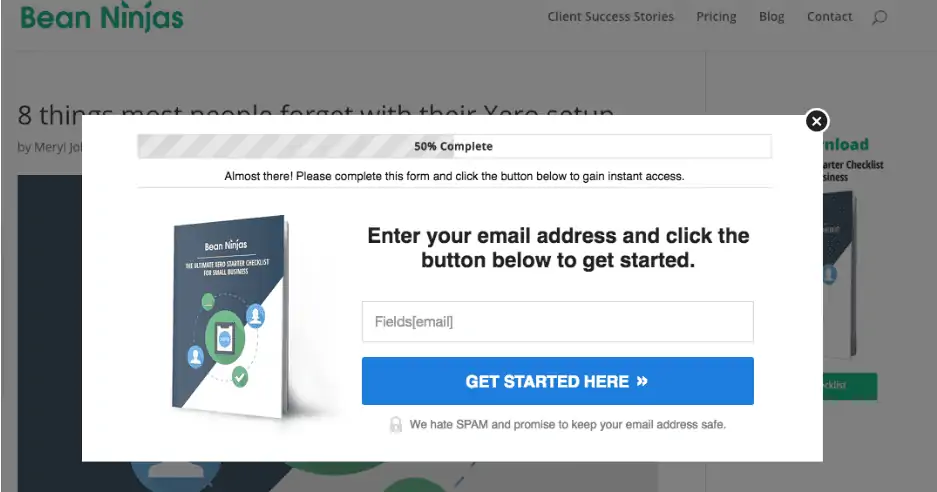 Alternatives
OptimizePress – lets you build a page with flexibility, but it is time-intensive. It allows you to build high-converting landing pages, secure membership portals, launch funnels, blog sites, and sales pages.
Thrive Themes – all about speed and simplicity, Thrive Themes works only if you already have a website that uses WordPress. It is an all-in-one email list building tool and allows you to run A/B tests and grow your list quickly.
ClickFunnels – comes with great reviews, but still has a few bugs to be worked out. It claims to simplify online marketing, selling, and the delivery of products by using funnel options that are pre-built for specific businesses.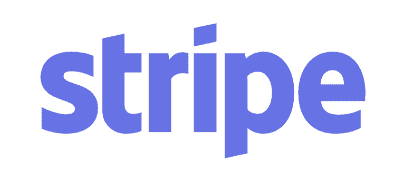 We use Stripe as a payment gateway that allows us to receive, process, submit and manage online payments. It's all in one secure place with a user-friendly internet commerce platform, making the payment process simpler than ever for our clients
PayPal was our gateway of choice, in the beginning. We now use a combination of the two since Stripe makes it easier to raise prices on recurring plans. PayPal is the method we use to pay our foreign staff.
Stripe delivers a clean look to your business and comes at a reasonable rate. To implement it, however, you will need the help of a coder or developer.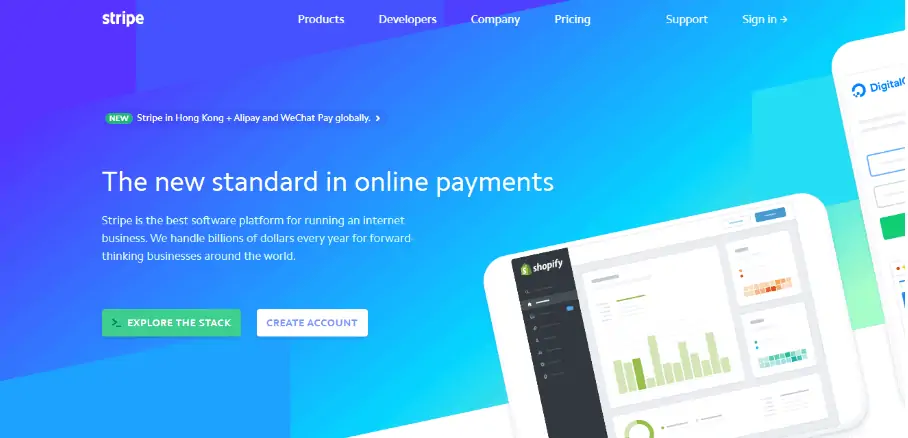 If you're wondering where Stripe's integration to Xero is, here it is.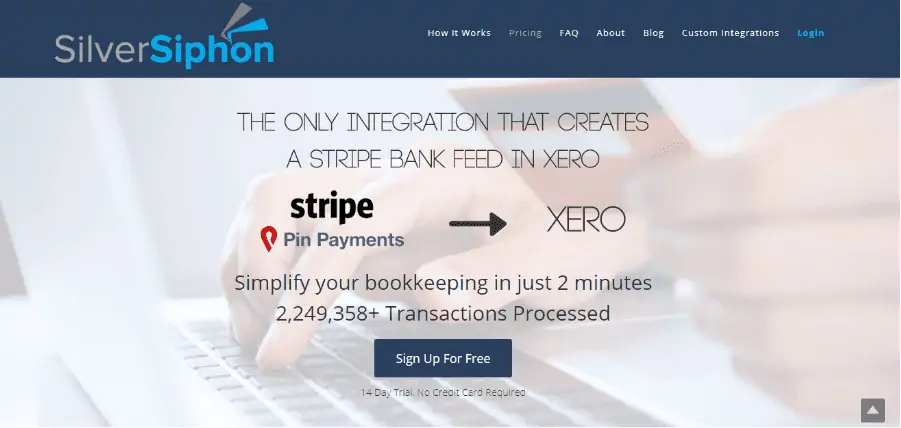 When a transaction happens in Stripe, Silver Siphon pushes the transaction across to the Stripe bank feed in Xero.
It's a very handy tool if you like Stripe and already use Xero.
Alternative
Sush.io – This is another straightforward system, but its process may be too simple for some businesses with complex accounting needs.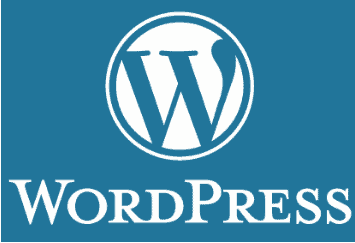 More than 60 million websites have been created with WordPress. WordPress is an easy to use website management and blogging platform. There's a wide selection of free, fully-customizable and mobile-ready web templates and themes. You can build a knockout website or blog for your business with ease.
WordPress provides free hosting and client support with its robust content management service. At Bean Ninjas, we use it for our ongoing content management through our blog. We built our current website using the theme "Divi."
Although there are many themes to choose from, you can also build your own theme from scratch. But this option does require some knowledge of the PHP coding language.
If you don't have the knowledge, it's best to hire a pro or just select a pre-built theme.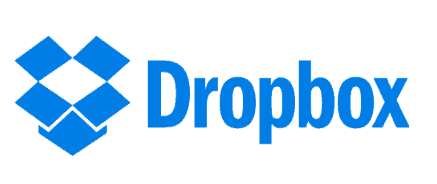 Dropbox is a key tool for sharing client information in a secure manner. It can accommodate large files and allows for easy collaboration.
Dropbox is cloud-based software, so you can access it from anywhere. The secure login means you can store critical files and information with peace of mind. You can even share files with someone who doesn't have a Dropbox account.
We use Dropbox only for clients when they have a Dropbox folder that they want to share with us. It's great for large file transfers.
Here are some other use cases of how Dropbox can be used.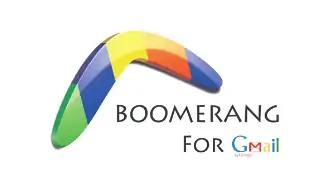 Boomerang is an email scheduling tool for Gmail. It allows us to schedule the sending of emails to current customers and prospective clients around the world.
And across all time zones.
Boomerang allows us to schedule email reminders and messages to be sent on specific days and at specific times. You simply click the "Send Later" button and choose a date and time.
The service also allows you to manage your inbox. You can indicate when you want to open certain messages, or you can archive them for opening at a later date. Don't want to read a specific message until tomorrow? Click the Boomerang button while the email is open and choose when you want to see it reappear in your inbox.
Follow up after sending an email by setting a reminder or send yourself a perfectly scheduled message to remind yourself of important tasks or information.
I like having my inbox empty. That's why I use Boomerang to schedule emails for actions that don't require immediate attention.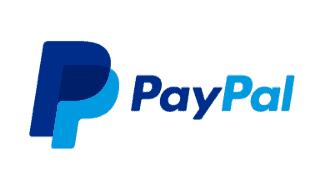 As a cloud-based company, Bean Ninjas uses PayPal specifically for paying our international staff in foreign currencies. PayPal ensures that our payments are being processed safely.
Thousands of companies and merchants use PayPal because it securely processes payments and transfers from all around the world. Some transactions qualify for buyer or seller protection, adding another level of security.
Did you know that PayPal also provides loans to small businesses?
PayPal's Working Capital provides short-term capital to qualifying companies and individuals.
Our list wouldn't be complete without mentioning a couple of social media scheduling apps that can help your small business become even more productive.
As entrepreneurs, we are already aware of how powerful social media is for growing our business, so why not use these tools to make operating all of your small business's social media accounts more efficient.
Using these tools allows you to create and share more content. Since the posts are scheduled, your audience will also begin to anticipate your posts.

This social media scheduling app allows you to build your audience and grow your brand across your social media platforms. It allows you to plan, collaborate, and publish your content.
Buffer does offer a free version, but it has been shown to be less than useful by some users. It limits the number of accounts you can link as well as the number of updates you can post. However, if you are looking for a more versatile option as an entrepreneur, it never hurts to try out their free version to see if you like it.

If you are more active on your social media platforms, then you may find that Hootsuite is better for your small business. It lets you manage social accounts, helps with engagement, allows you to run social media campaigns, and then lets you analyze the results.
Their free plan allows for up to three social accounts for basic scheduling and analytics features. However, you can also find, manage, and share content directly from Hootsuite.
There is also a paid version you can choose. It is a $10 Pro Plan that allows for 10 social media accounts and gives you access to all the amazing features you will need to fulfil all of your social media marketing needs for your small business.
Time to Get More Productive!
We hope that this list of our favourite online resources was helpful. We'd like to see your team benefit from these tools the same way ours has.
These systems can boost your service delivery while helping you successfully manage your business' internal processes. If you need more information on Bean Ninjas and how we utilize these tools, visit our blog or contact a Bean Ninjas representative.