The major accounting features of Xero are covered all over the internet. But, as a Xero bookkeeping platinum partner, we know there are many lesser-known Xero features that can save you a ton of time and make your life a lot easier.
In this post, we're looking at some of these accounting features that simplify bookkeeping, make your business look better, and provide useful information for management decisions.
1. Account Watchlist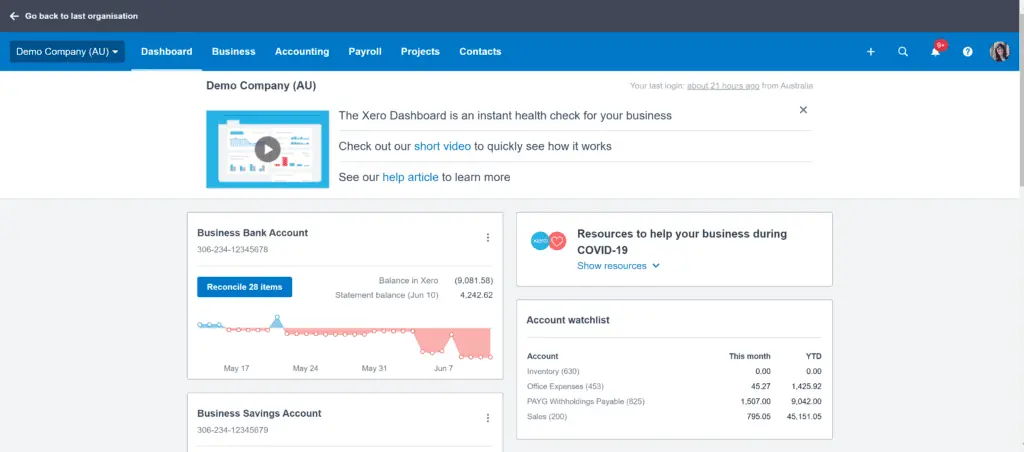 The Account Watchlist keeps track of chosen accounts, showing you the balance for this month and the financial year to date (YTD). This is useful for:
Keeping an eye on expense accounts, so you don't overspend

Quickly seeing your tax debts

Watching your sales grow as the month or year progresses
For example, you can use the Profit First Framework as well as the Account Watchlist feature to ensure you are always putting aside enough money to pay your taxes each year.

In addition, to add or remove an account from the Account Watchlist:
Go to Settings -> General Settings -> Chart of Accounts

Click on the name of the account that you want to add or remove from the Watchlist

Click the checkbox next to "Show on Dashboard Watchlist"

Click Save
2. Speedy Invoicing with "Items"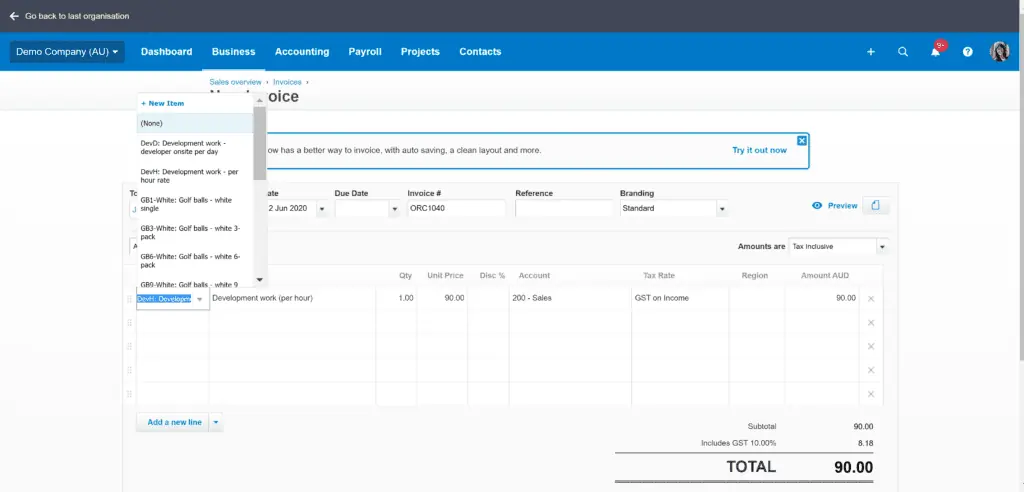 Do you regularly enter lines with the same descriptions, prices, accounts and/or tax rates? You could reduce your invoicing time up to 75% by using inventory "Items".
In the Item column above, there is a drop-down box that allows you to create a new Item or select an item created earlier. It's also a search box, so just start typing the Item code or name.

Pro Tip: You can show or hide the item code and item name on your printed/emailed invoices using Invoice Branding Themes. If you raise your prices, you can go to Accounts -> Inventory to adjust the Item, and it will be updated on the next invoice you create, without changing approved invoices.You can also add new Items, and import/export Items, from this screen.
3. Invoice Templates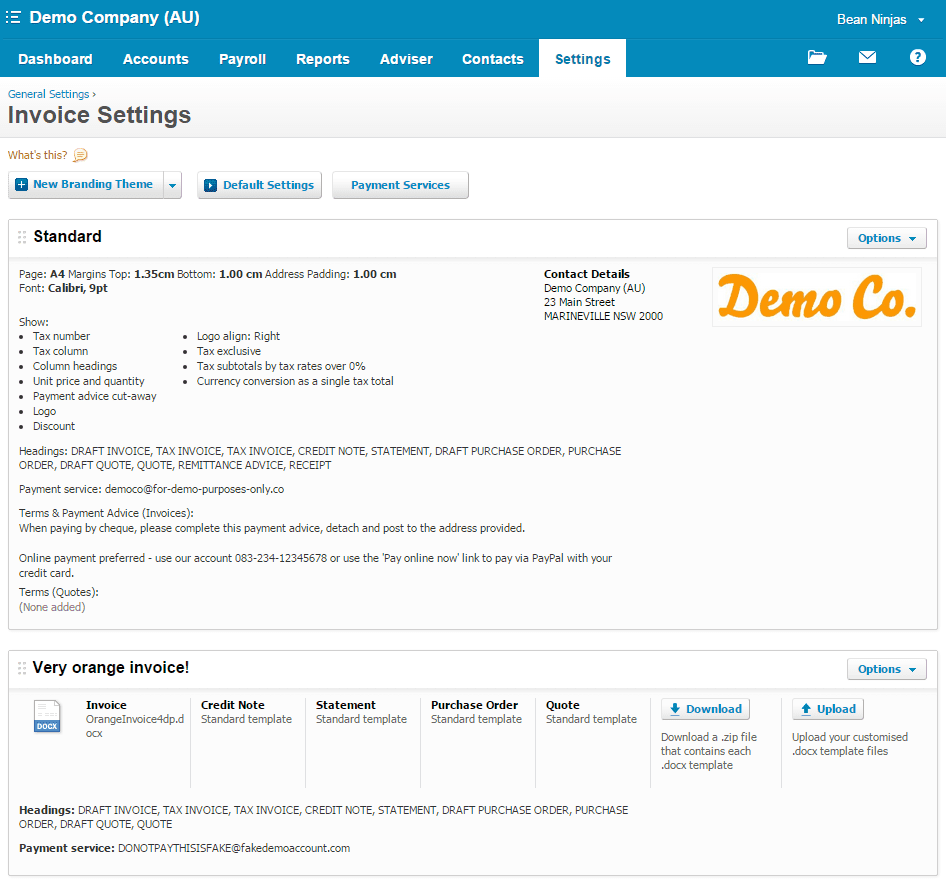 To change the default Xero invoice template, you need to go to Settings -> General Settings -> Invoice Settings and use the Xero ~ Invoice Template feature called "Branding Themes."
On this screen, you can see a Standard Branding Theme and a Custom Branding Theme.
Using Standard Branding Themes, you can add a logo to your invoice fairly easily by clicking Options -> Upload Logo. You can change some of the text using Options -> Edit. If you want to do more, you need to create a Custom Branding Theme.
A Custom Branding Theme is composed of template files used when printing quotes, invoices, statements, credit notes and purchase orders. Add images, backgrounds, tables, lines, and text to make your documents look more professional and interesting.
You can also add placeholders to the template, such as customer name, and they will be replaced with information from Xero.
Pro Tip: Learn more about Financial Systems Training for Small Business with Xero
4. Xero Email Templates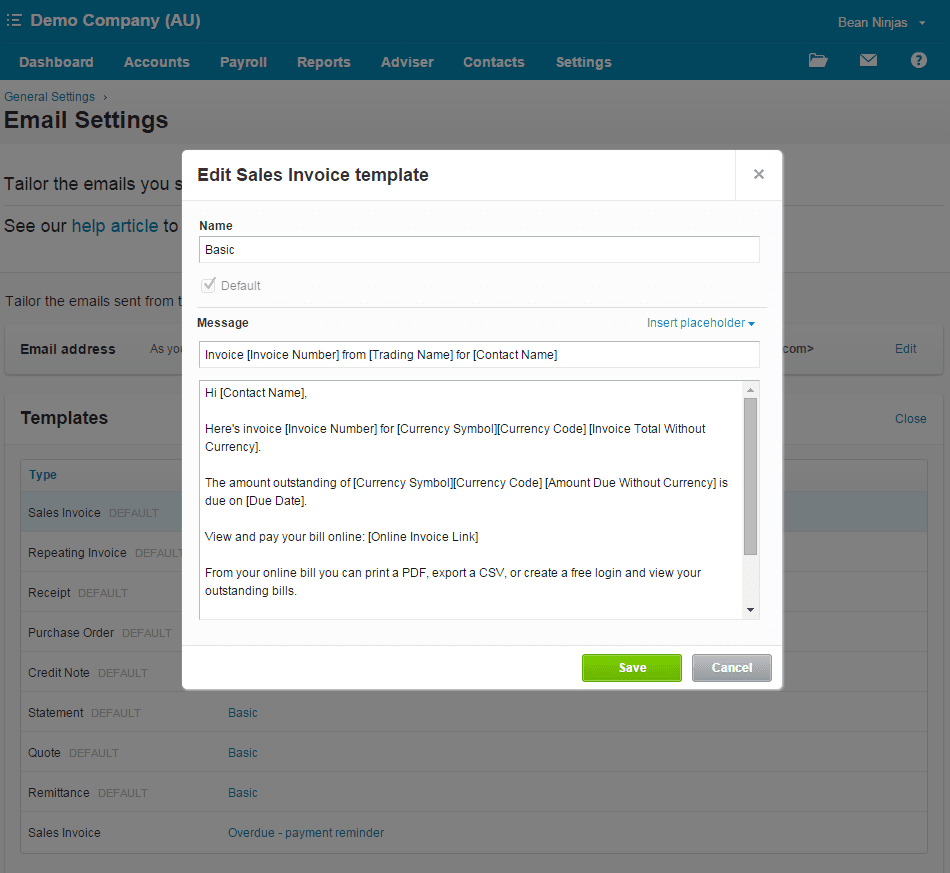 Many documents can be emailed directly from Xero: quotes, invoices, receipts, credit notes, statements, purchase orders, and remittances. The Xero default emails are fine, but in some situations it's nice to customize them.
Instead of manually changing each email, you can create and use template emails in Xero – like in the screenshot above.
For example, you can create a template for invoice reminders to ensure you are paid on time.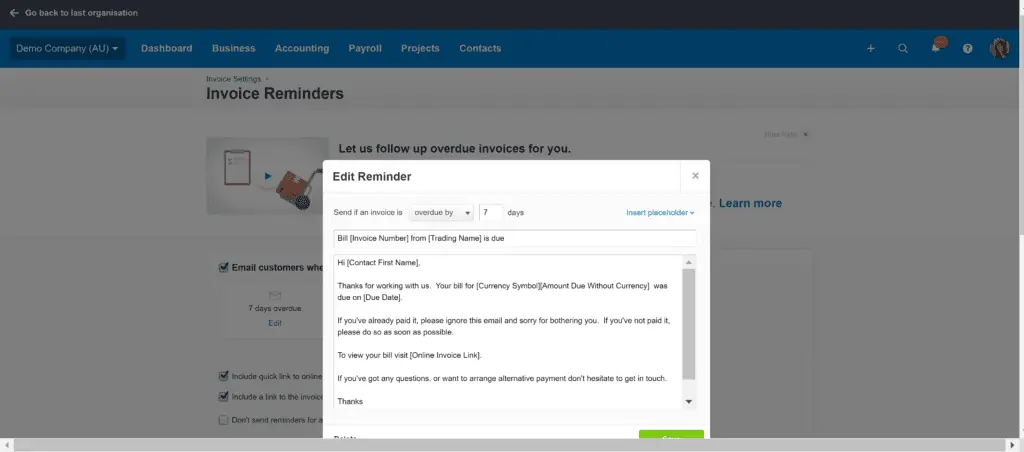 5. Custom Reports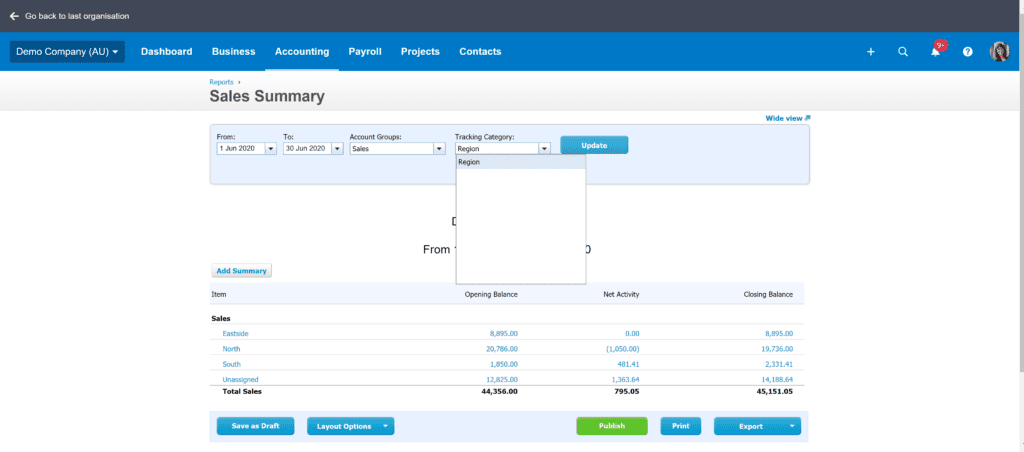 With Xero, you can report on almost anything. One of the most useful reports is the ability to create reports based on tracking categories.
Let's say you run an eCommerce store and you have both consumer and wholesale channels. Tracking categories can be used to track and report on individual performance, such as sales and expenses of each channel.
Pro Tip: To set up Tracking Categories, just go to Settings -> General Settings -> Tracking. Then, select add a new tracking category. Now you will see an extra column or field on all types of transactions for any categories added.
6. HubDoc
Hubdoc is a receipt management app, which makes it easy to categorize and keep track of all of your expenses, mainly for tax purposes.
As of March 2020, it is now included for free in all Xero plans.
7. Credit Limits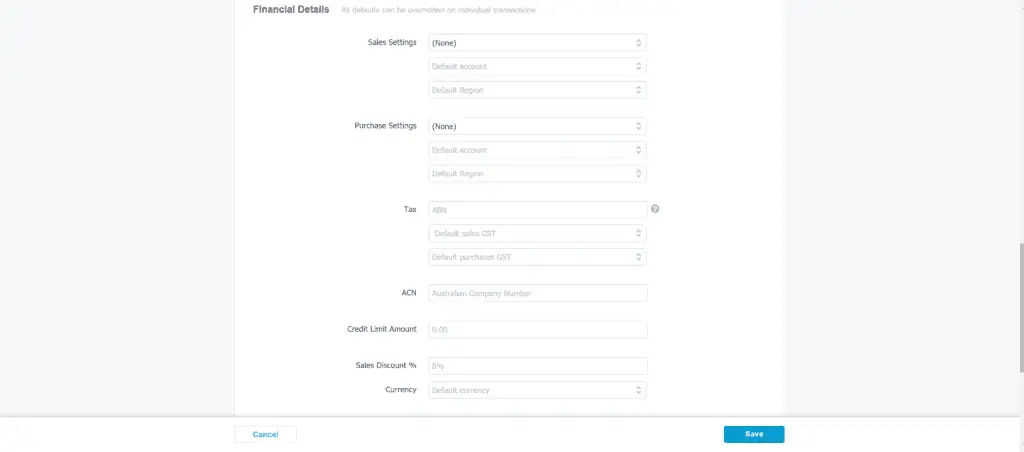 This is a fairly self-explanatory feature that allows you to set customer credit limits. However, it is easy to overlook.
8. Xero Payment Gateway Integrations
Processing transactions in Xero is more straightforward these days with integrations to Square and Stripe. This allows customers and clients to open and pay invoices.

Xero FAQs
What are the benefits of Xero for business?
Xero not only helps your business; it also has everything you need to run things much more efficiently. It allows you to complete more work in less time which leads to improved efficiency, helps boost your revenue, and helps grow your business.
Data Flow –

With Xero, it is more of a data flow than data entry. The client's bank can be connected to the cloud ledger and all the information each morning will go directly to Xero where it can be viewed. This kind of connectivity means that everyone can stay up to date with the most current data possible. With all this data, all that needs to be done is coding the transactions.

Connectivity –

Xero also offers more control which is a feature many smaller business owners love. You can view how the business is doing with just a glance and the work becomes much more rewarding.

Accurate and Easy to Access Data –

Since everything is in the cloud, you can simply log into your Xero account to get any and all data that you need without having to ask for the information to be sent to you. Add-on apps are also available to help prevent any data oversights which ultimately leads to fewer errors and mistakes.
Is Xero really as secure as they say?
Xero uses 128 bit SSL encryption which is the same kind of encryption that is used for online banking. The servers are also hosted on a tire-one hosting provider. The servers and firewalls are under constant surveillance and monitoring and security is audited by an external organisation. All of your data is stored on these secure servers and backed up on a regular basis.
What is the difference between Xero and desktop accounting software?
With a desktop application, all of your information and data would be stored on a computer. Online applications are much more secure and can't be stolen as easily as your desktop or laptop can be stolen.
What if my business already has an accountant?
If you are looking for stronger financial control for your business, then Xero is a business decision you should at least consider. You will have access to the right amount of support that falls within your budget and you may end up finding better service at an even lower cost than you already pay for another accounting solution.
Can I import my sales invoices if I use another system?
Yes. You can manually enter those sales invoices, or you can use the Xero API. However, to properly communicate through the API, it may require a bit of development work.
Is Xero better than QuickBooks?
Xero and QuickBooks Online

are two of the more popular accounting software solutions available. They both offer multiple plans you can choose from and are priced by monthly subscription plans, but there are also differences to be aware of.




Xero plans are based on the number of bills, invoices, and bank transactions. QuickBooks Online plans offer income and expense tracking, basic reporting, access for your accountant, a free mobile app, integration with other QuickBooks mobile apps and third party platforms, the ability to accept payments, and invoicing and estimates.




Xero, on the other hand, offers bank connections and reconciliation, invoicing, quotas, and bills, unlimited users, inventory management and tracking, purchase orders, dashboard and reporting, sales tax management, fixed asset management, a free mobile app, and more.
What integrations are available for Xero?
There are over 700 time-saving apps that can connect with Xero. From inventory software to time tracking, point of sale, and payroll processing and human resources, it connects users with banks and government and completes a full circle. It is all about its connections.
Which apps is Xero compared to most often?
Xero is most often compared to QuickBooks and FreshBooks when it comes to the different accounting and bookkeeping software you can find online.
Want to improve your cash flow and get more confident with your numbers? Learn how to use Xero effectively for your e-commerce business with our free Xero toolkit. This includes our profit margin calculator, eCommerce annual forecast template, salary cap calculator, financial roadmapping template, and more. Download now.