Startup Growth Report: Want to know what growth after 4 years in business is really like? Here's our 4th year report.
Here's a breakdown of our journey over the past 12 months, and our experience shifting the focus from revenue to profit and cash-flow. 
Startup Growth Report Highlights
Key metrics and goals for year 4

Increased focus on sales and marketing metrics

Key projects and focus areas

Organizational restructuring

Startup growth lessons: Making Tough Decisions

Awards and recognition

6 Startup Growth Lessons from Year 4 of Bean Ninjas

What's coming in the next 12 months?
Want to know what startup growth after 4 years in business is really like? Read this.
Click To Tweet
Key Metrics and Goals for Year 4 of our Startup Growth
In our year 3 review (July 2018) I shared that our focus was on growth:
"Right now we're in a growth mode. We're acquiring and on-boarding new clients as fast as we can. Eventually we'll reach a point where our systems struggle to keep up, so we'll drop into consolidation mode where we'll literally reinvent ourselves. We hope to double our customer base in the next year before we have to begin reworking our processes."
Growth continues to be our focus.
As such, our key metric is Monthly Recurring Revenue (MRR) as this is a measure of customers on subscriptions with us.
MRR growth is also a sign of the effectiveness of our growth and retention strategies.
Other metrics we track weekly are: 
Sales:
Number of leads 

Number of calls held 

Number of new clients 
Marketing: 
Number of monthly website views, 

Number of enquiry forms submitted online, 

Email list subscribers
Startup Growth Tip: Shift focus from revenue to profit and cash-flow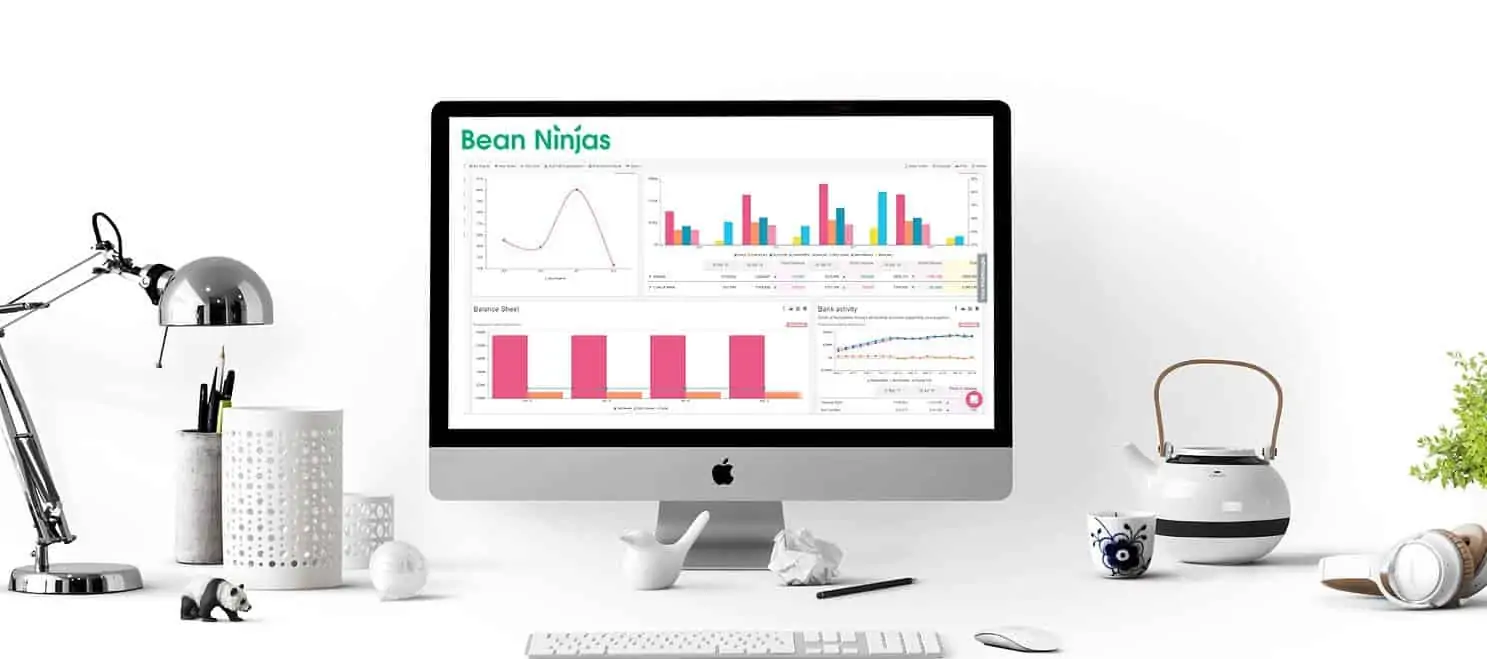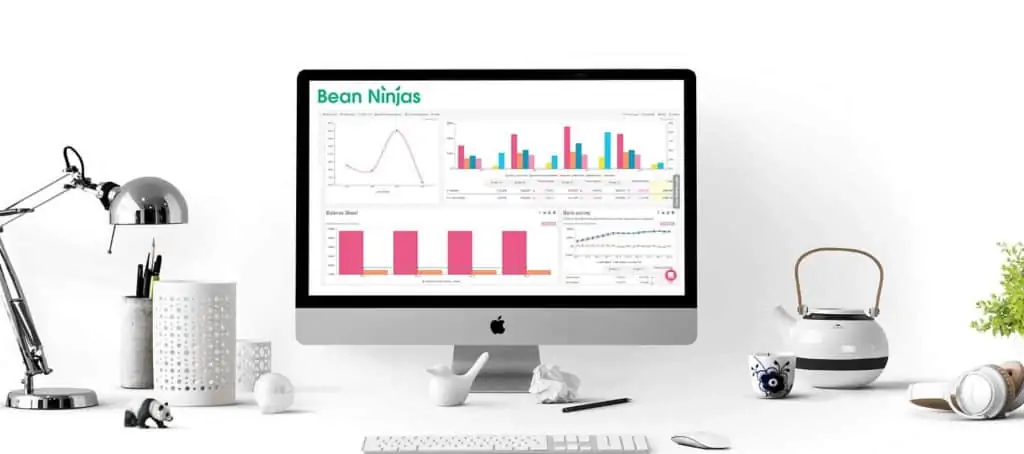 In the first few years while we were finding product-market fit revenue growth was super important.
It was less important to do profitable jobs, than to work with customers and learn from them.
As the business matured our focus switched from learning to generating profits and building a sustainable business.
Ultimately it is cash-flow that matters.
Ultimately it is cash-flow that matters.
Click To Tweet
However in our case, cash-flow is very similar to profit as most of our revenue comes from monthly retainers and our biggest cost is staff who are paid fortnightly.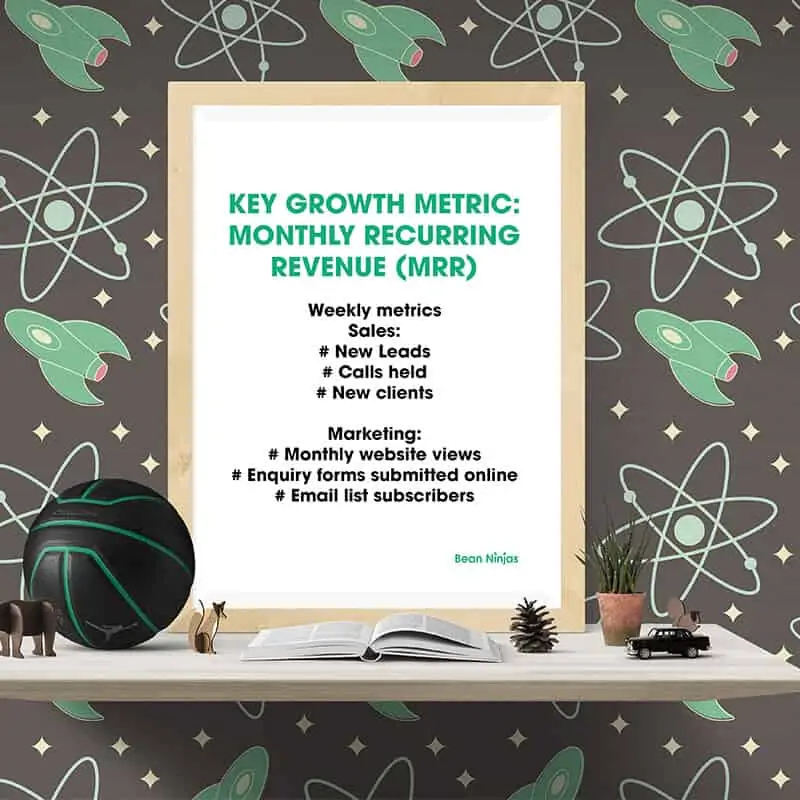 Revenue = Ego 
I originally thought I had to have a 7-figure business to be a successful entrepreneur and I wanted to hit 7-figures within 24 months of launching Bean Ninjas.
It is easy to have a 7-figure business that doesn't make a profit. But a profitable, sustainable and recession-proof 7-figure business is quite different.
What the business needed was for me to put my goal of building a 7 figure business to the side so that I could focus on building a long term sustainable business.
Focusing on increasing the capacity for growth
What typically happens is that we can get so caught up in chasing revenue growth, that we neglect to lay the foundation for sustainable growth. 
So doing things like building a talent pipeline in the Philippines or writing blog content doesn't bring in sales today, but it does help us build a team of high performers and rank for keywords, which help us long term. 
Our goal is to create happier customers, happier team managers, and continually improve our bookkeeping processes.
How does a focus on profit rather than revenue growth fit with an investor? 
This is an interesting conundrum. When you receive investment money the intention is to spend that money to grow quickly.
However, what I realised is that we needed to use that money to fund a sustainable business model that could generate profits and free cash-flow.
We went through 2 organisational restructures within the year to help with this. More on this below.
Increasing focus on sales and marketing metrics
We previously focused only on financial metrics like MRR and churn rate. 
Whilst it's easy to get caught up in tracking other commonly suggested metrics, this year we were more intentional about tracking marketing and sales metrics. Specifically, the number of new leads that we're bringing in each week.
For example, we have a target for the number of sales calls we'd like to be on each week. We also know our conversion rate from enquiry to call.
Therefore if our leads are less than 10 for the week it is an indicator that we are not going to hit our sales call target for the week and therefore may not hit our revenue targets for the month.
We introduced a weekly marketing dashboard report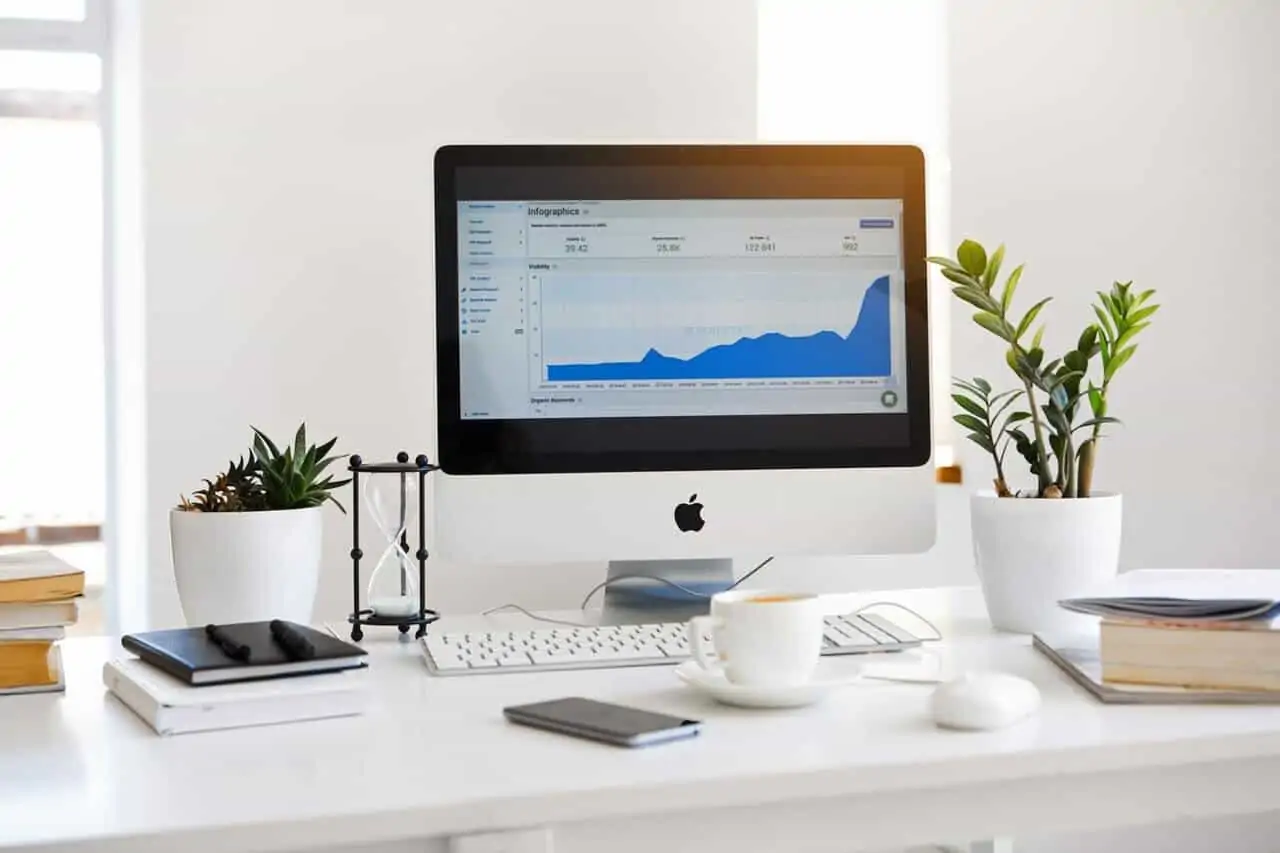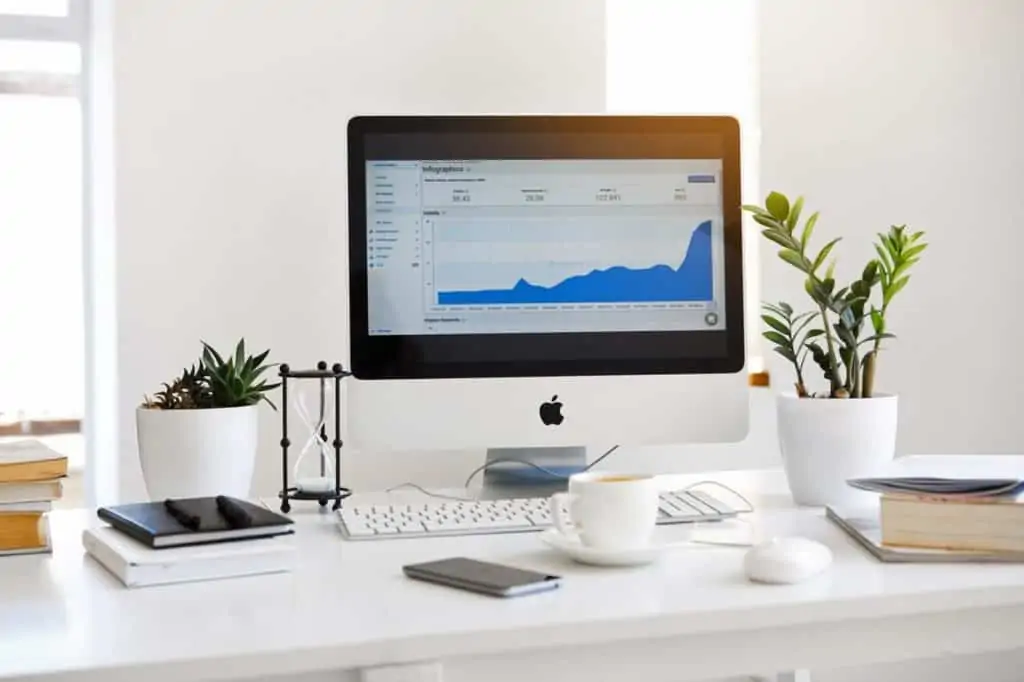 Having a regular marketing report helps us to track trends and identify issues that need to be addressed.
For example, we saw a big drop in website traffic in a particular week in March. 
This prompted us to check in with our SEO guys and see if there was an issue we needed to resolve.
Key projects and focus areas
Over the past 12 months there were 4 key projects that we focused on:
Upgrading our project management system

Bringing on a business partner

Launching 2 new products

Ramping up our marketing efforts
1. Upgrading our project management system from Trello to Wrike 
This was a huge project, but vital in laying the foundation for us to move up to the next level of our business.
We wanted to focus on metrics last year, but it was difficult to do this with manual tracking (too time consuming).
Whilst Trello was sufficient to get us to year 3, we needed a more robust solution for our growing resource management requirements. 
After some careful research, we felt that Wrike would be the best tool for us to move forward with. 
Startup growth requires better resource planning and job scheduling
As our team grows and we move to full-time accountants rather than a team of contractors, it's important that have better resource planning and job scheduling.
We can also use the tool as a CRM which means we can use Wrike end to end from the time a lead comes in, through to our sales process, client on-boarding, recurring bookkeeping and exit.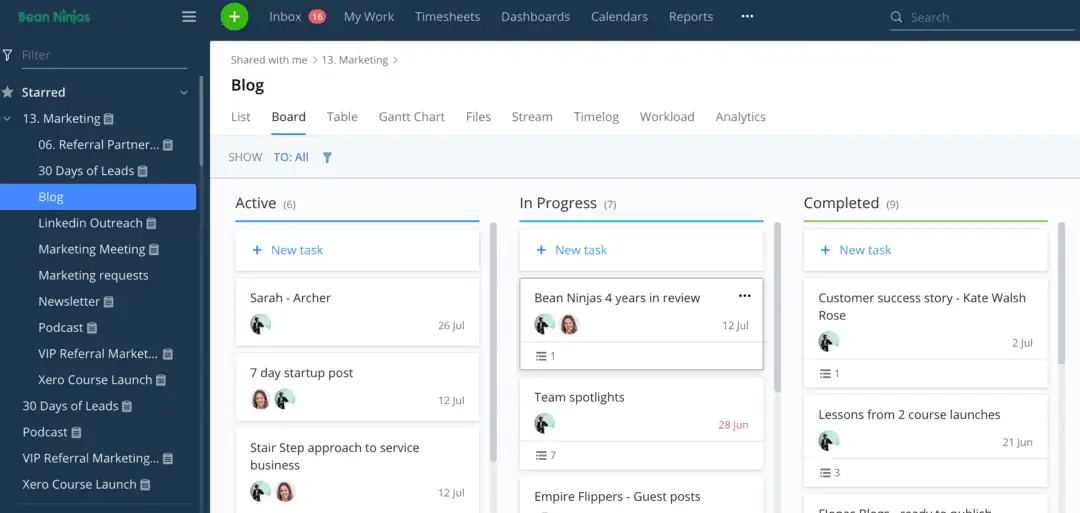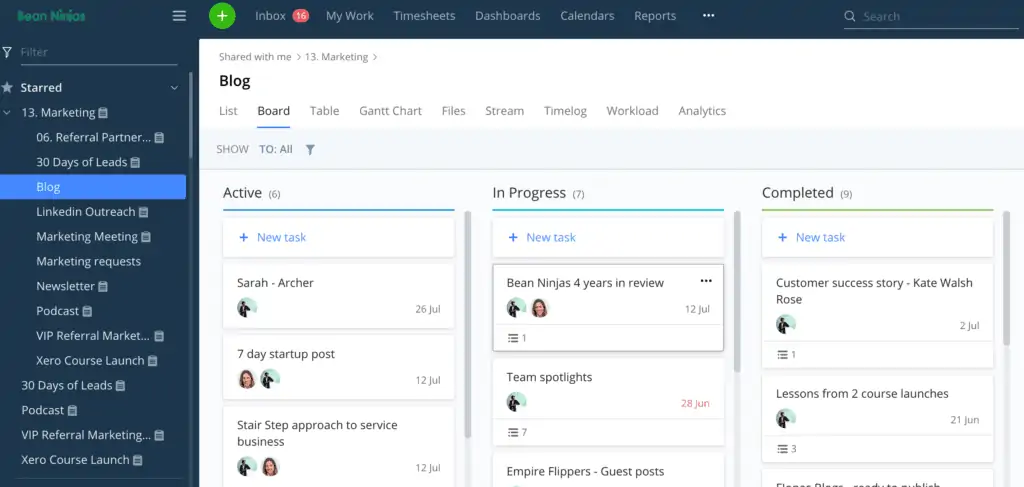 What didn't work and what we learned 
The whole process took far longer than expected. Now more than 12 months on we're only having team members really embrace the software. 
New team members have done a better job of embracing the software than existing team members who had to change some of their existing workflows.
To facilitate learning and sharing of best practice, we had our internal Wrike champion Michelle deliver a virtual "lunch & learn" training session on Wrike.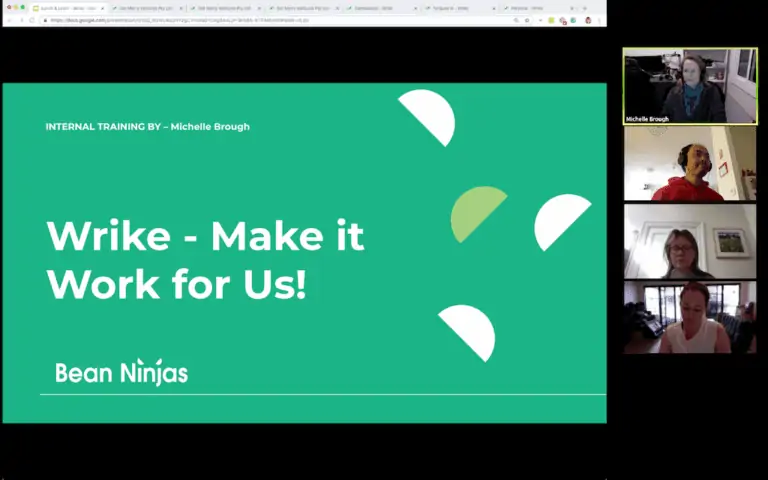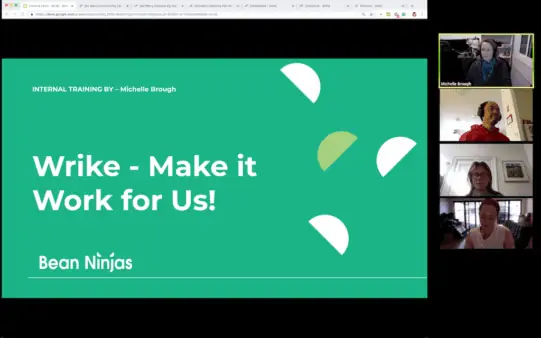 What I'd do differently
Our Operations Manager at the time, Aimee, did a wonderful job of implementing Wrike alongside all of her usual operational duties.
What I would do differently next time would be to free the Wrike champion from their operational duties so they could focus solely on the implementation. In hindsight, it was too big a project to run alongside usual operational duties. 
I would have also acknowledged how big a project a software implementation is and have champions for each area of the business rather than only one Wrike software champion.
2. Bringing on Wayne Richard as a business partner 
In August 2018, Bean Ninjas finalised a deal to acquire the client book of US based bookkeeping firm Prescribed Financial Management.
Part of this deal involves Prescribed founder Wayne Richard joining Bean Ninjas as Global Director of Operations and as an equity partner.
Transitioning out of operations to have a baby
I'm really glad to have a business partner like Wayne who can lead an area of the business. 
Wayne and I met up in person in August 2018, and spent time understanding each others' working styles.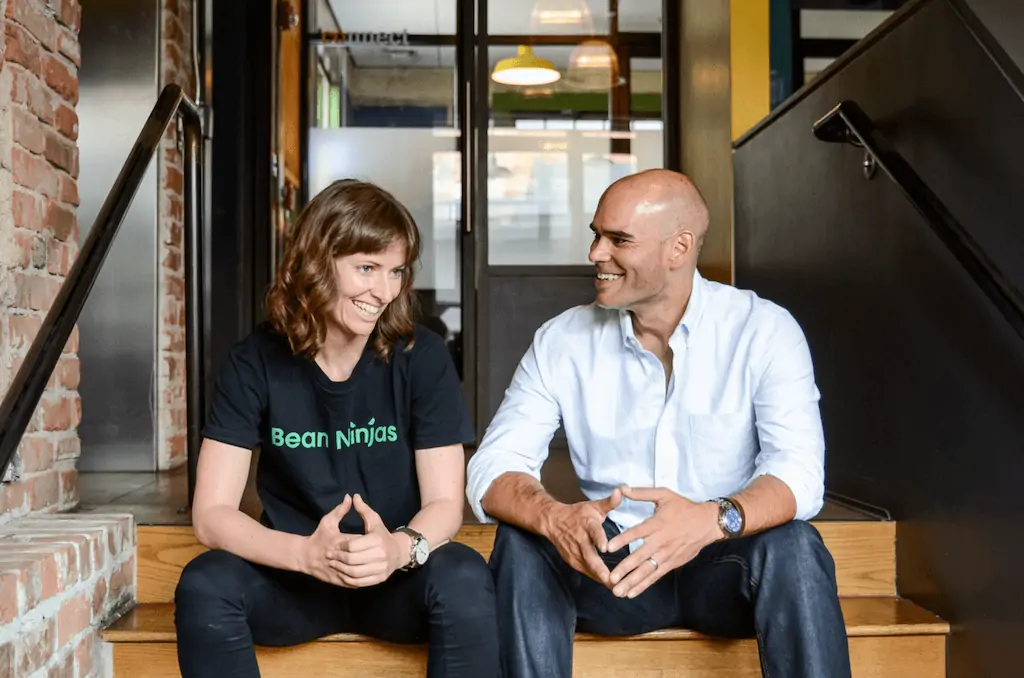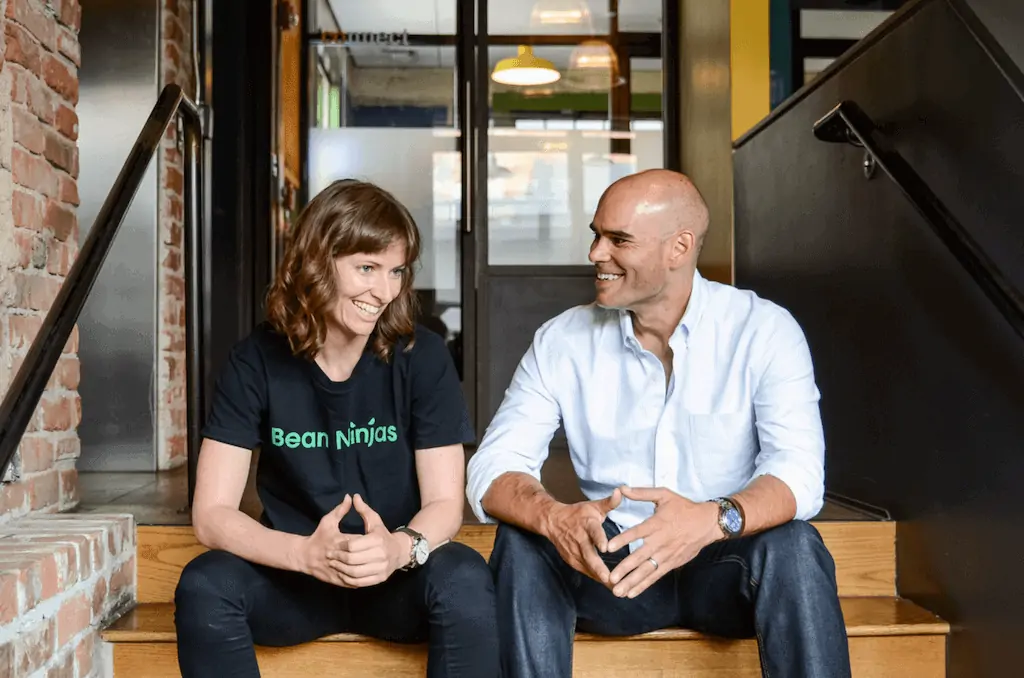 The Rocketfuel integrator and visionary tests were particularly useful for helping us with this process.
Wayne = visionary 

Meryl = part visionary and part integrator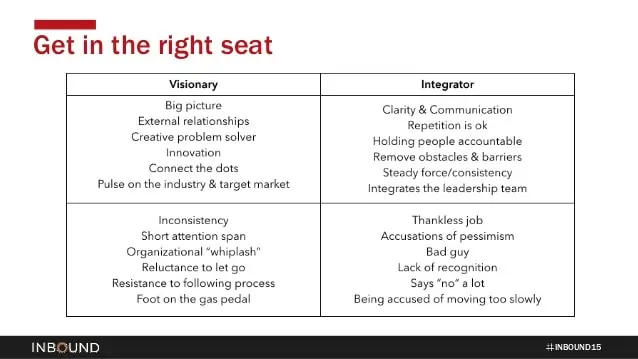 (Image credit: Inbound)
Learning to work to our visionary and integrator strengths
We needed to take into account our unique working styles when deciding on our organisational structure. 
Visionaries work best being able to think creatively and strategically and often need an integrator (implementer) to help them turn ideas into reality.
We could have assumed that with me as the CEO I would be bringing on a business partner in a COO-type role to help me implement. 
However in realising that Wayne was more visionary than integrator we realised he wasn't the right person to implement my vision. I needed to give him the space to create his own vision (with my support).
If we didn't discuss working styles then this could have led to problems as I would have expected Wayne to play the integrator role and he wouldn't have been happy in that.
I have stepped out of the way so that Wayne can set the vision and lead our service delivery business. I am now focusing on building online training courses and on marketing.
 My transition from an operational role in the bookkeeping service delivery part of the business took the full 9 months until my baby girl Ava was born.
Having a family forced me to delegate my role so that I could take some time out of the business.
What I would do differently
In hindsight I would have transitioned my role to Wayne earlier. However it was also difficult to do this until we had the contract organised. 
You can read more about the background story and structure behind our partnership in this blog post.
3. Two product launches 
In February 2019, we had the wild idea of launching not one, but two, new products to our target market – an online Xero training course and a productized "virtual CFO" cashflow forecasting service.
Despite having enough on our plates with our regular core recurring bookkeeping service, we decided that kicking off 2019 with creating two new offerings was worth the investment of time, energy and effort.
Results from our 2 new product launches
For our Xero cashflow course launch:
We aimed for 10 sales and sold 12.

2 of those students have also signed up for our cash flow forecasting/advisory service
For the vCFO/cashflow forecasting service launch:
Generated $2,000 of monthly recurring revenue through this new service offering.

We sent out an offer of a free dashboard to 40 existing clients and ended up with 7 beta testers. Folks who are willing to work alongside us in helping develop the service, and share open and honest feedback along the way.

Another 3 proposals that are waiting on signatures.
We definitely consider these successful launches.
We learned a lot from this process. 
You can read a full breakdown of the launches and lessons learned here. 
We also published 5 real-time weekly "working in public" podcast episodes sharing progress on each launch as we went. Listen to the first of the 5-part podcast series here.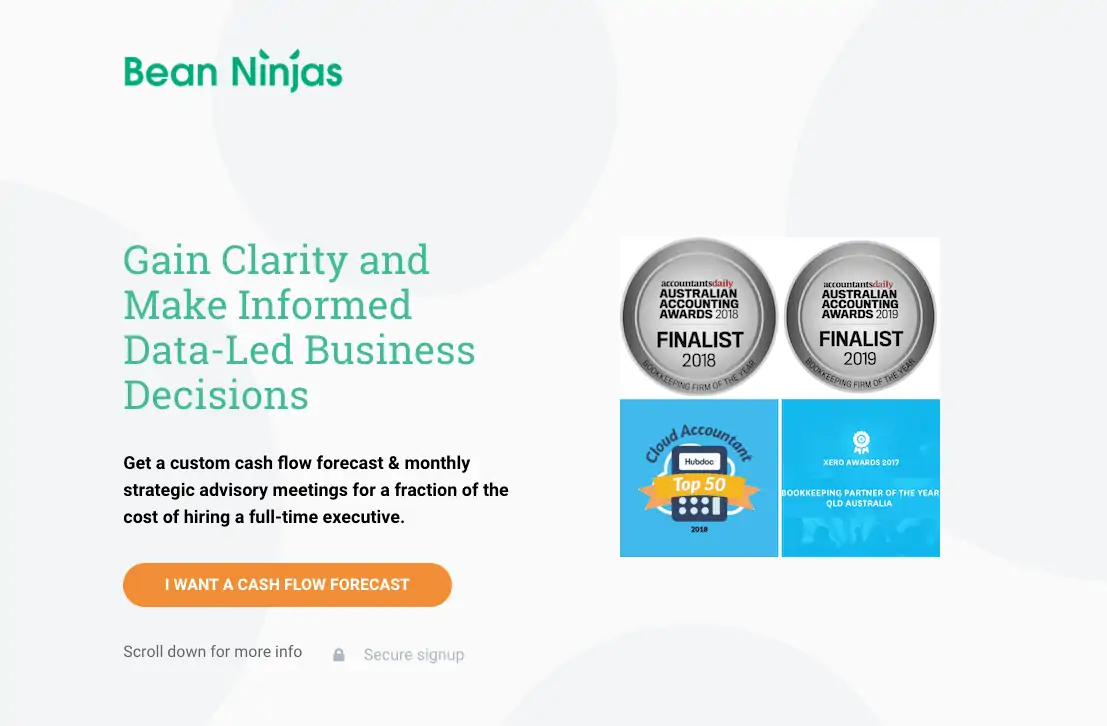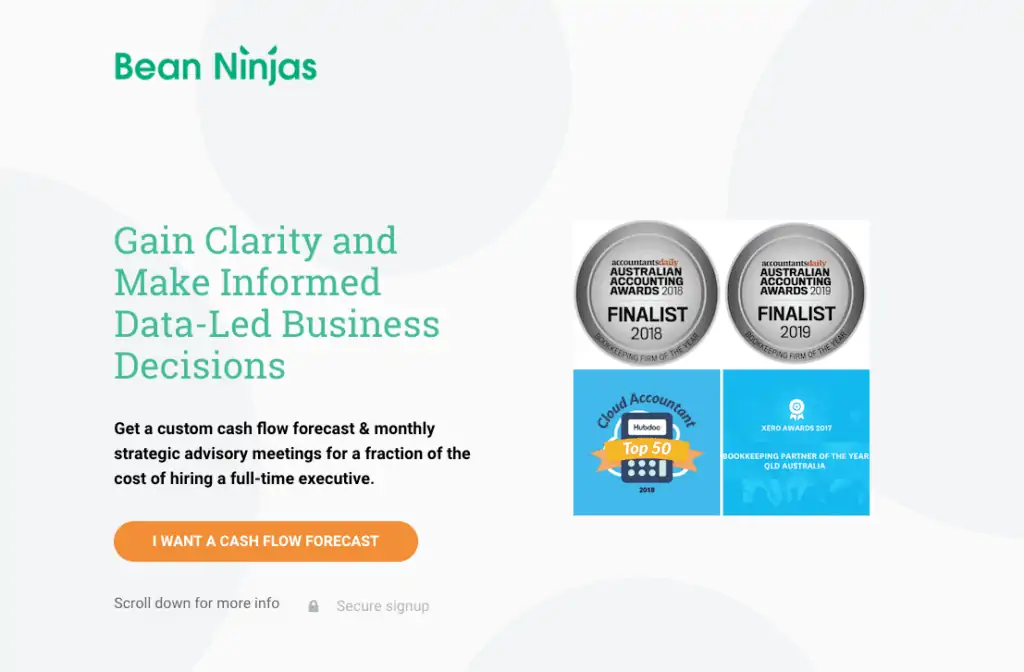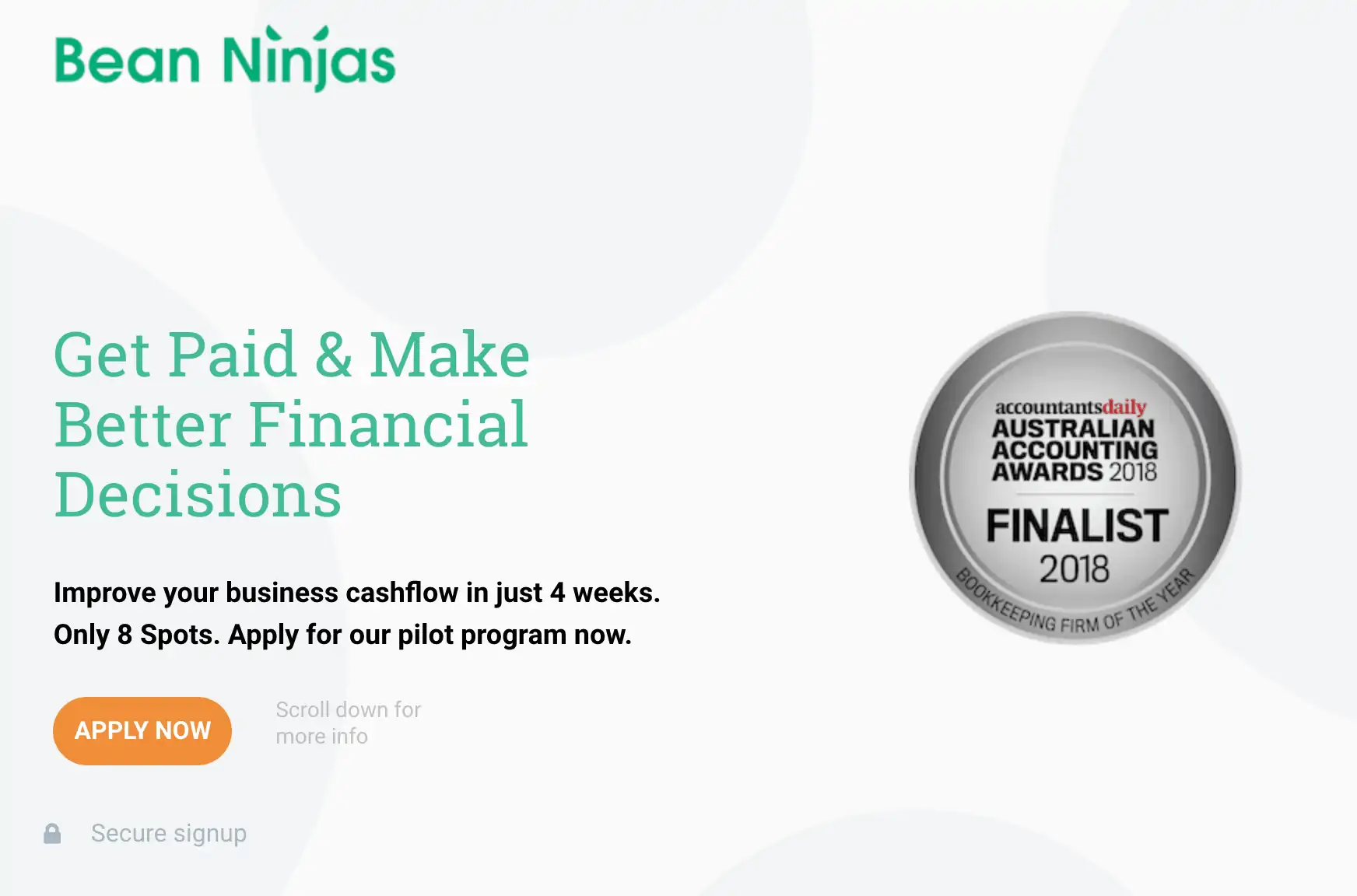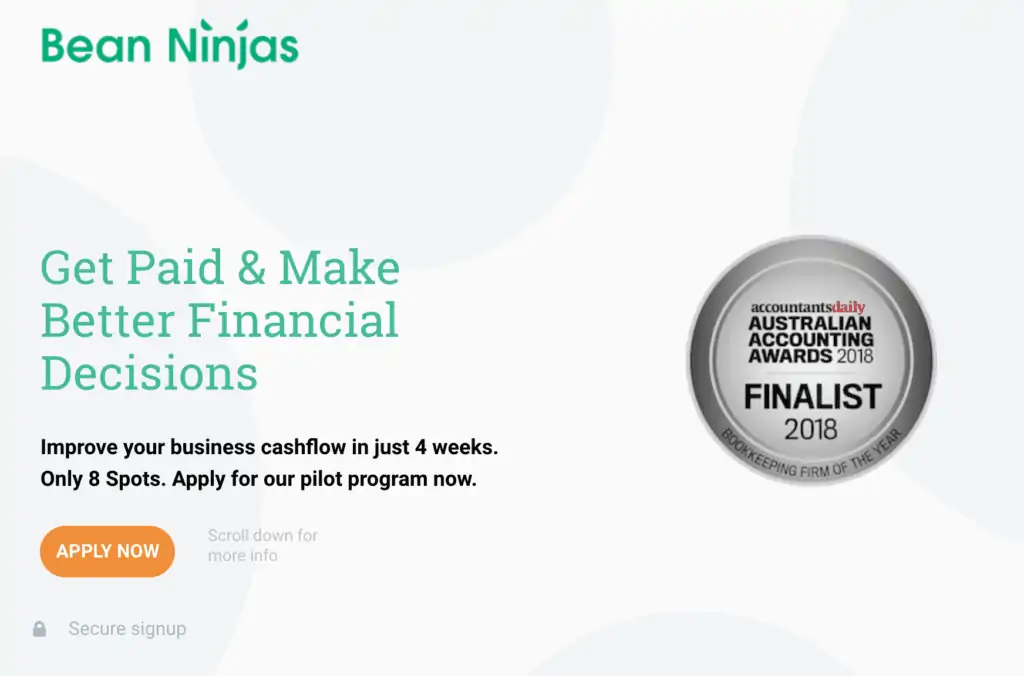 4. Ramping up our marketing efforts with a new marketing coordinator
In February 2019, we hired a marketing coordinator to help us work on projects like: 
The 2 product launches 

Improving SEO 

Bringing our podcast production in-house 

Focusing on long-form quality content 

Increasing the number of guest posts 

Finding and negotiating strategic partnerships
What worked?
I was trying to run marketing while creating a course and being a CEO. It made a huge difference having someone focused on this 4 days per week instead of part-time.
What did we learn?
You can't expect one marketing team member to be an expert in content marketing, social media, SEO, strategy, project management, funnels and paid ads.
It is important to play to the strengths of your marketing generalist and use a team of contractors to help in the execution. 
What would you differently?
Running two product launches at the same time put pressure on our marketing team member. However I think I would still do this again, but I might try and remove any other marketing related tasks during the product launches.
Startup growth lessons: Making Tough Decisions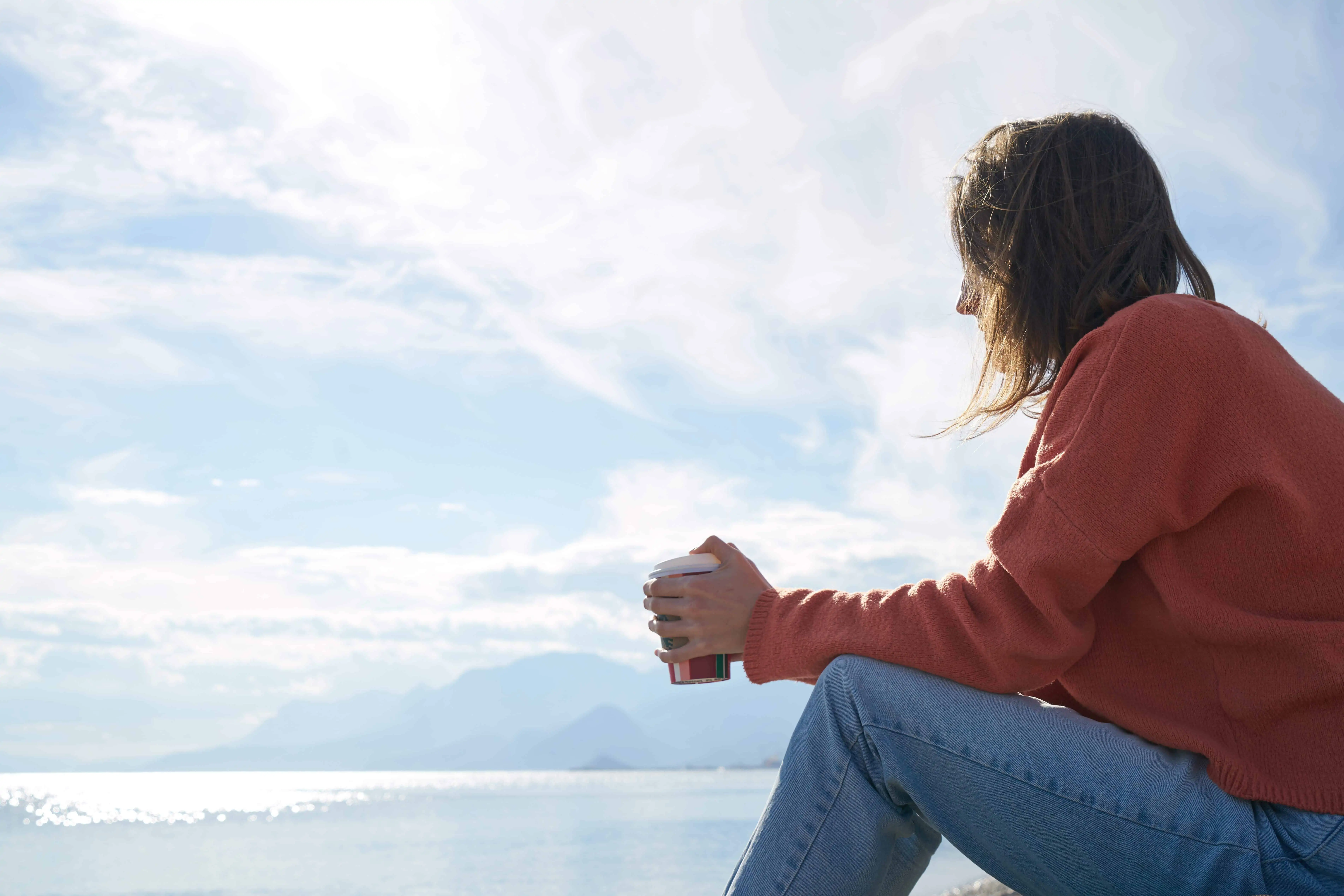 The toughest decisions we had to make this past year revolved around restructuring. 
Organisational Restructure 1: Consistency
We moved from having 3 teams led by 3 team leads to having 2 teams led by 2 team managers and reporting to the Operations Director.
It is more efficient having 1 person do the same task than 2 people. 
However the learnings and different perspective you get from having 2 people instead of 1 can help with progress.
Having 3 team managers with a rapidly evolving business meant that we were spending too long figuring out each process and trying to get consistency across the teams.
Organisational Restructure 2: Metrics
The second restructure was driven by metrics.
This year we started tracking performance at a team level. So each team manager was responsible for the Profit and Loss report for their team.
This was very interesting as once we dug into this reporting we realised that one of our teams was far more profitable than the other.
As a result of our findings, we worked with the team manager to identify and implement a restructure that meant losing a valued team member.
Transitions like this are difficult, and at the same time they are essential to building a sustainable business.
Acquiring a new business
Working through the acquisition of Wayne's business was not so much a tough decision, but there was a lot to learn about the process. 
Having never acquired a business before and having only worked with a business partner once in the past, this was definitely a learning opportunity.
Organisational restructures are difficult, and at the same time they are essential to building a sustainable business.
Click To Tweet
Awards and recognition
This year we received several industry accolades, including:
Bookkeeping Firm of the Year 2019 (finalist) at the Australian Accounting Awards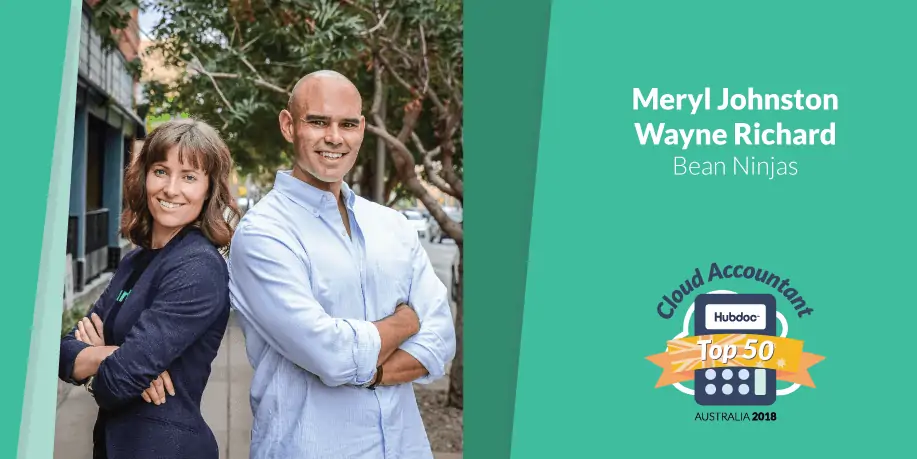 So what do these awards mean to me? Here's what I shared on Linkedin:
Awards are nice recognition but our customers and community are more important.
6 Startup Growth Lessons from Year 4 of Bean Ninjas
1. Hire the best people that you can 
A smaller number of A-players is better than a larger team of B or C players.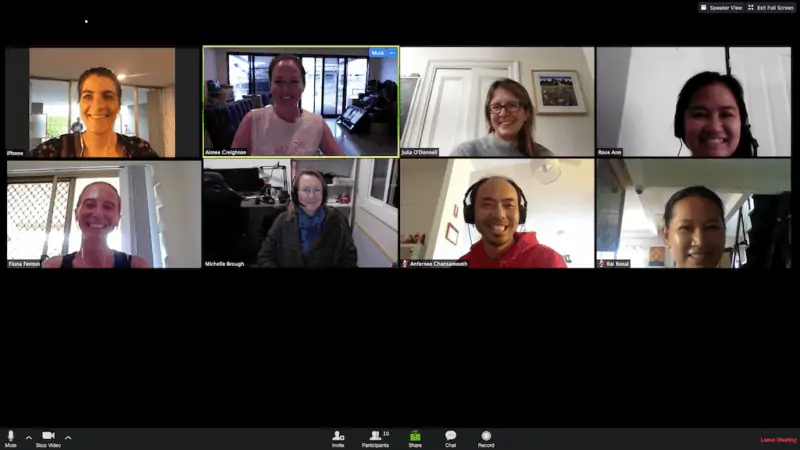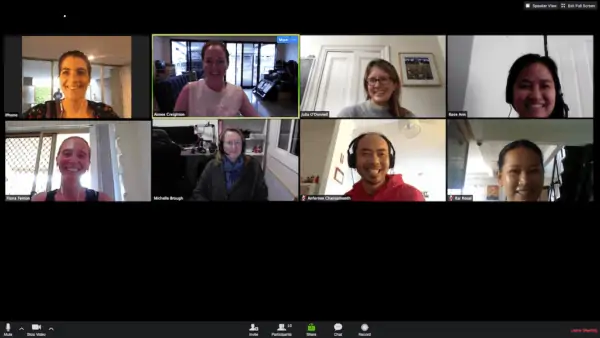 Related: Lessons in Hiring: How to Build a High Performing Team
2. Focus on profit and cash-flow before revenue 
This is applicable to bootstrappers and fund-strapped businesses. This is a foundational concept that we teach in our free 5-day Xero Challenge and financial literacy training.
3. Manage based on actual startup growth metrics and share with your team 
Figure out what your key metrics are. Be transparent with your team around them and make sure you have the reporting mechanisms and systems in place.
If you're new to this, here's a presentation where I shared some tips on increasing profit by knowing your numbers:
Related: You Can't Scale What You Can't Measure
4. You need to get your (business) house in order before you can scale 
We've spent 2.5 years getting our house in order. We've done this by working on: 
Management Positions 

Platforms and Tools 

Onboarding process 

Marketing strategy and execution

Backups for each role
I was expecting this to take 1 year. However high growth without a house that is in order causes stress for the team, unhappy customers and potentially an unprofitable business.
We've chosen to get our house in order first (while still growing at a respectable rate).
With a bigger team and the right key roles filled now it feels like we are in a place where we can grow quickly.
It is easier to hire another full-time accountant to slot into an existing team as we take on more clients. They can follow existing systems and processes and have an experienced manager review their work and manage the client relationship.
We have 2 experienced onboarding team members and 2 experienced sales team members, which means we can take on more new customers and we also have backups when staff are away.
Having a backup for our key Team Manager role has been key. We have a floating workflow coordinator role who can also act as Team Manager in either of our teams. This means that Wayne our Operations Director doesn't need to step in and can stay focused on his projects and overall team strategy 
5. Startup growth is expensive and so is trying new things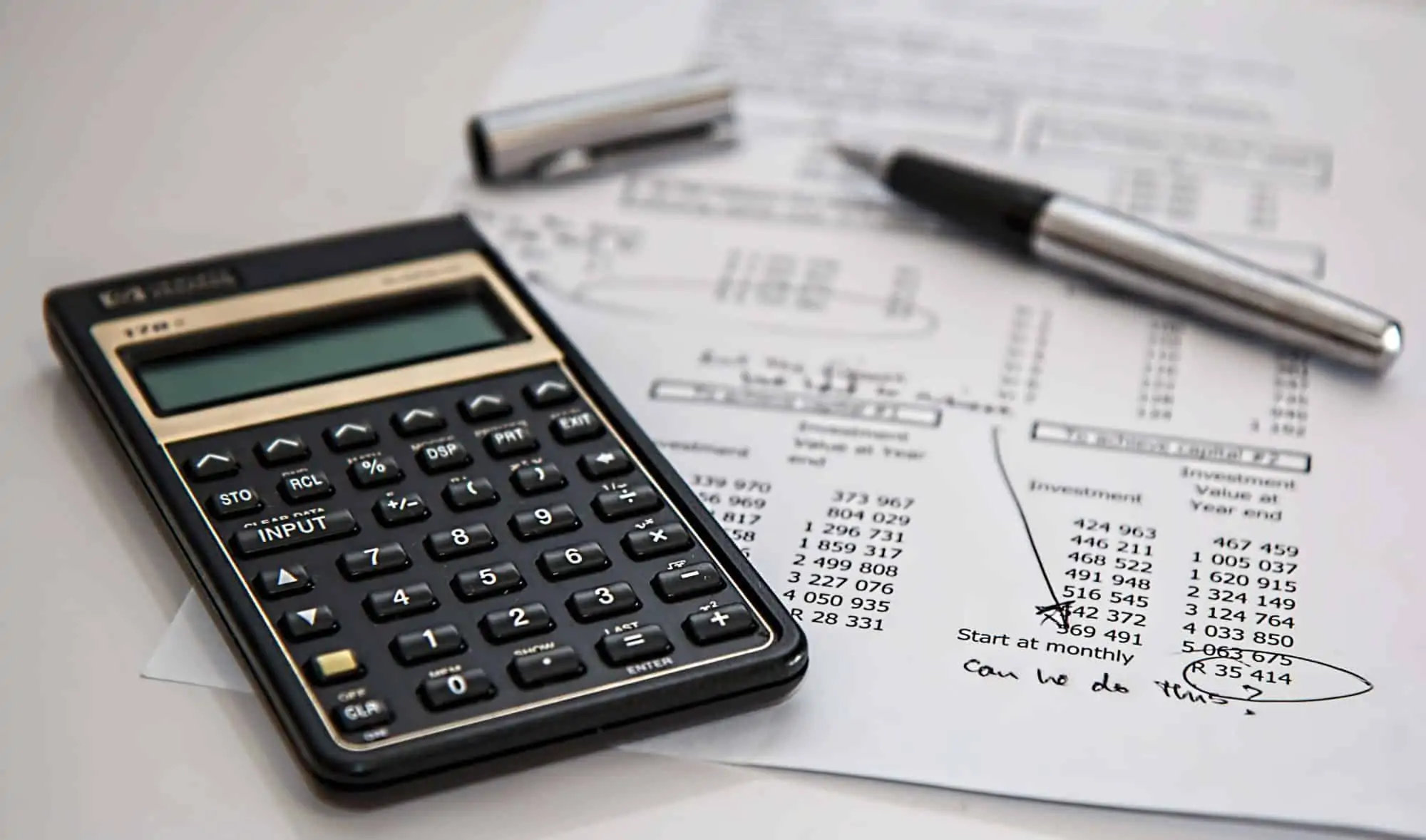 Trying new things and growing quickly is expensive.
In my limited experience so far it seems that profits come after you have done the experimentation to figure out what works and you have invested in growth.
The trick is to experiment and get results quickly, learn and iterate.
When something is working invest in growth, build a customer base and reap the rewards.
6. Put an entrepreneur in charge of product development
One of my lessons this year in building out the dashboard reporting service is that you can't outsource the initial product development in a bootstrapped business.
It is the founder who has the customer relationships and understands the customer pain points. It is also an entrepreneur who can take risks and move quickly.
We learnt this by trying to outsource the development of our advisory service to a team member. She was an excellent CFO, but didn't have the same intimate knowledge of our customers.
Part of being an entrepreneur is trying new things. But testing new things takes time away from refining profitable products.
I think it is easy to make the mistake of tinkering with something new because it is interesting rather than doubling down on what is already working.
However this year we did experiment with two new products: The financial literacy course and dashboard reporting and cash-flow forecasting tool.
It's easy to have a 7-figure business, but not actually make any money. Here's what we're doing instead.
Click To Tweet
What's coming in the next 12 months?
2020 is the year of metrics and implementing Traction 
Since buying out my original co-founder Ben in December 2016 I have always felt like we needed to get the 'house in order' before we could really grow. 
While we've had solid revenue growth over our 4 years in business, our focus for the last 2.5 has really been on 
Operational Excellence

Building a marketing engine
It has taken a number of years of work and focus to build out Operational Excellence. It has come from trial and error and lots of experiments. Things we needed to figure out:
What is the ideal team structure

What is the role of a team manager?

Who looks after customer relationships and fee conversations?

Should onboarding be a specialist role or part of the team manager role?

Is sales part of the team manager role or is it separate?

Should we run sales like a product company or like a traditional accounting firm?

How much should we invest in a long term marketing strategy like SEO, knowing it could take 12+ months to pay off 

What are our key metrics and how do we track these 

How do we ensure our team aren't spending too long on admin / tracking metrics / meetings instead of work that provides value to our customers? 

Do we have a career development pathway for our team? What does that look like, what are the skills and experience required at each level and what are the pay rates 

How do we build a talent pipeline in the Philippines? 

What do our customers actually value and are we providing that to them?

As our team grows how do we ensure our team members stay engaged with our vision? (we do things like running a 2020 Vision and Roadmapping session – see photo below)
These are things I have been thinking about over the last few years. Some of them we have resolved and some of them we haven't.
But I will keep on asking myself these questions as my thoughts may change as I continue to learn and experience more.
So these are some of the questions are team will be working through over the next 12 months as we continue on our journey to increasing profitability, sustainability and impact.
Now over to you…
Thanks for reading our year 4 review. Did you find this report helpful? Got any questions? Let me know on our Facebook page as I'd love to hear from you.
P.S. Want to learn financial literacy using Xero? Sign up for our 6-week Financial Literacy Training