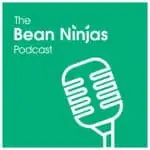 Want to go behind the scenes of an actual product development process?
In Episode 37 of the Bean Ninjas Podcast, Bean Ninjas CEO Meryl Johnston and Partner Wayne Richard go behind the scenes of 2 Bean Ninjas product launches.
This is the first of our 5-part Product Development Process series.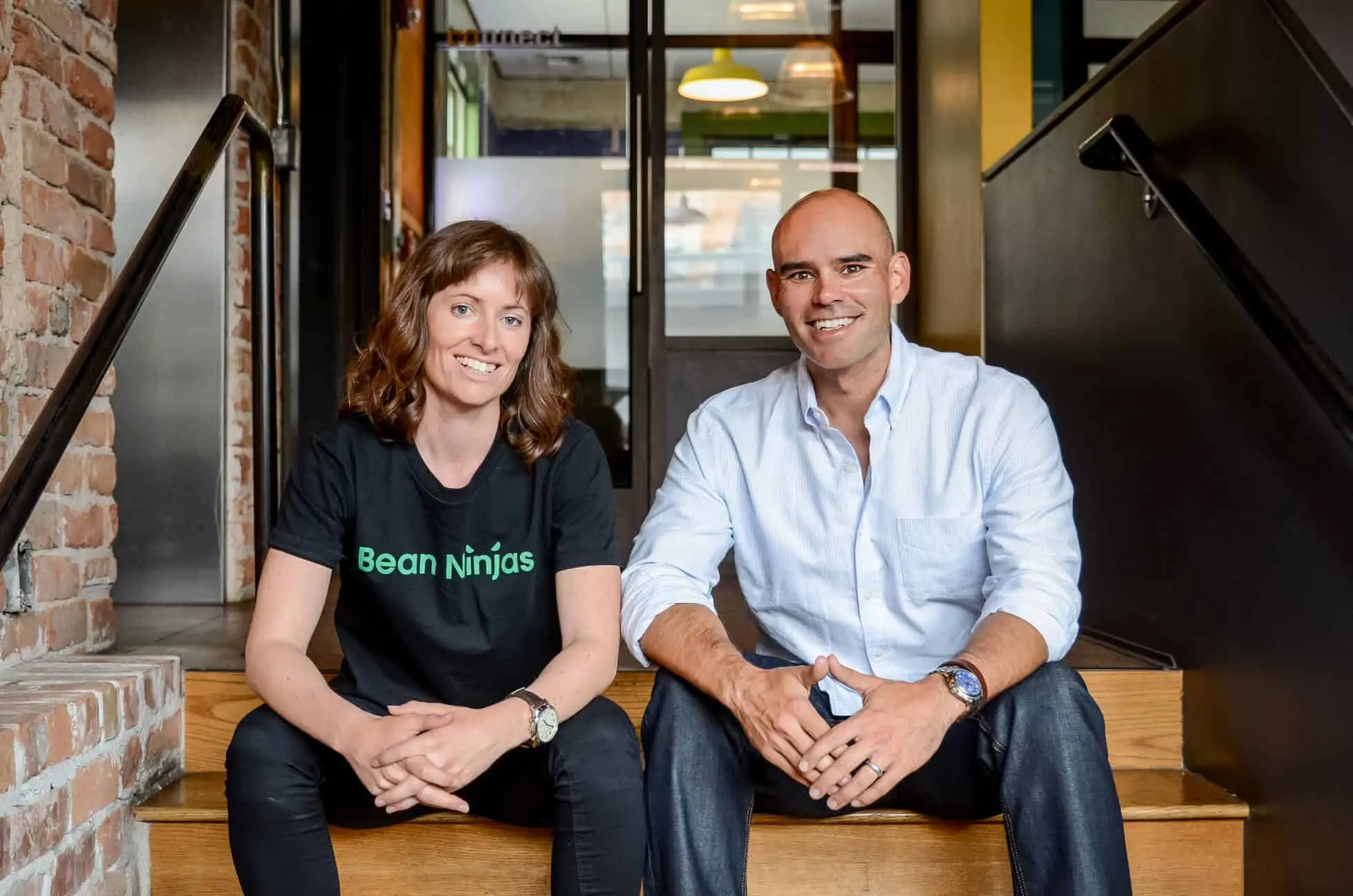 We believe in applying startup methodology to launching products quickly. In fact, Bean Ninjas was actually started with a 7 Day Launch process.
As well as sharing our journey whilst it's happening, including what's working and what's not. This is us "working in public", and something we've been wanting to do ever since we shared our income reports in the early days of the business.
Related Post: Business Growth Story: Bean Ninjas – from 0 to $100k in 8 months
Want to learn more about what Bean Ninjas is working on, and more importantly how we're doing it? Well, this episode is for you.
New Product Development Process Examples
Here at Bean Ninjas, we're currently developing two new products:
A

Virtual CFO

offering for small business.
So we thought we'd take this opportunity to go through the experience of researching, validating, selling, launching and improving these products.
Inside the Bean Ninjas Product Development Process
"The fundamental activity of a startup is to turn ideas into products, measure how customers respond, and then learn whether to pivot or persevere. All successful startup processes should be geared to accelerate that feedback loop." ~ Eric Ries, Lean Startup
Our product development process is influenced by different elements of popular startup launch methodologies such as: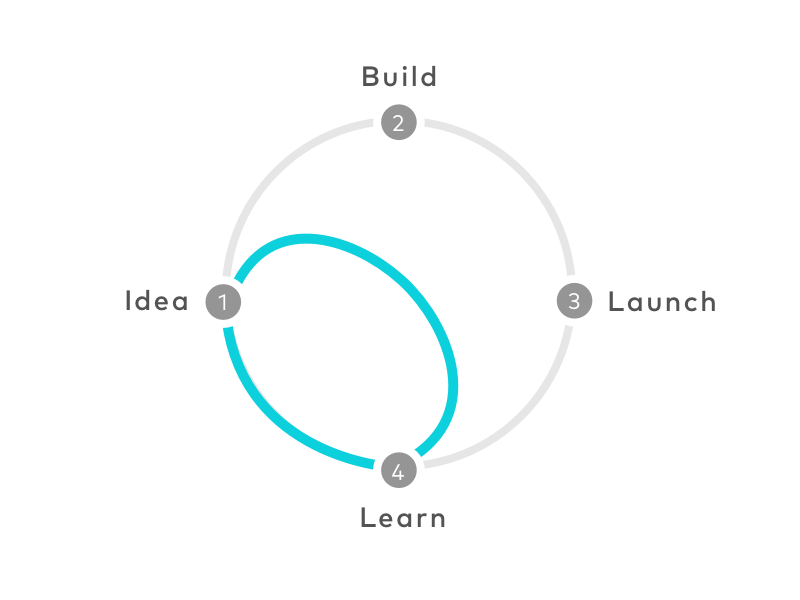 (Image source: GV.com)
As you can see from the visual above, the 4 steps to the sprint are:
Idea

– start with an idea for a product based on gaps you've identified in what customers already have, and what they might need to help them getter even better results working with your company. You may choose to target a new segment of customer and/or adding further value to existing clients.

Build

– a landing page with a buy button (take no more than 1 day). You can also use a 1-page brochure or google doc with a link to buy. Done and out is better than perfect!

Launch

– the sales page to obtain feedback and see if anyone will buy

Learn

– get feedback on the offer and the product, and tweak accordingly. Then repeat the sprint. This is an iterative process.
In reality, and as described by Michael Margolis, UX Research Partner at Google Ventures, building something is…
'…a tough way to operate. You may start with a bad idea (obviously you don't know it's bad yet). Building it takes longer than expected … It's difficult to "un-launch" a feature, especially once you have people using it."
The solution? Research sprints.
It's how we test our ideas without the time or expense of launching, and it looks something like this:
(image source: GV/Medium)
Now whilst we're not developing software, we are still utilizing the methodology (or something similar to it) to test and launch our new Xero training and virtual CFO products. In our case, "prototyping" actually means testing a minimum viable product (or should we say "minimum awesome product"?).
Listen in to know more about our product development process:
Wayne and Meryl discuss:
The thinking behind sharing our journey publicly – like our income reports from the early days

Public accountability

Why and how we're applying startup methodology to launching new products quickly

The background on the Xero bookkeeping coaching program/course and the virtual CFO (vCFO) offering

Project deliverables for each product launch

Challenges of launching these new products, and how Meryl and Wayne is going about addressing them individually

Balancing day-to-day operational responsibilities and having the ability to work on new projects

The steps we took in the first 2 weeks to validate whether or not there is interest in what we're building

Key lessons from the first 2 weeks of this process
Listen to the rest of our product development process podcast series:
Subscribe & review in itunes
If you liked this episode, remember to listen weekly to learn more of Meryl's great tips for growing your business fast. Click here if you would like to subscribe to the Bean Ninjas podcast on itunes.  We would also love to hear what you thought of today's episode, so feel free to leave a review here.