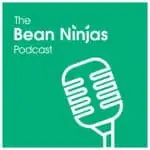 Stuck in the office and want to work from anywhere instead? Follow Andy Willis' tips to make it happen.
In Episode 64 of the Bean Ninjas Podcast, CEO Meryl Johnston talks to Andy Willis about How to Work from Anywhere.
Episode Highlights
01:00 – Andy Willis' philosophy about remote work
04:24 – Andy explains life beyond work
06:40 – Work from anywhere in the world online
08:41 – Andy's mantra
10:34 – Work from anywhere program
15:11 – The concept of work retreats
21:44 – Andy's Book recommendations
24:50 – Becoming a minimalist
31:28 – Tips on working virtually
33:12 – Getting in contact with Andy
Stuck in an office and prefer to work from anywhere? Listen to our podcast with Andy Willis @anywhereworks
Click To Tweet
Learn the foundations of financial literacy and using Xero with Meryl Johnston.
Transcription
Andy's philosophy about remote work
Meryl Johnston:
Hey everyone and welcome back to another episode of the Bean Ninjas podcast. Today we're joined by Andy Willis.
Andy, I believe you are talking to us from the French Alps today. Is that right?
Andy Willis: Certainly am.
I'm over here in the French Alps and it's a beautiful day. Love it. 
Come here every year, it's awesome.
Meryl Johnston: Are you on holidays or are you working from over there?
Andy Willis: I'm not on holidays. I'm working.
I actually believe in … integrating work and life as one, so when I come over here, I come over here for three months every year but it's not a holiday and it's not work.
It's actually, I integrate work and life as one so it's all the same. Doesn't matter where I am.
Meryl Johnston: I love the idea of that and Bean Ninjas is built around that concept too of remote work. We have team members that will live in Bali for a period of time and work from there and surf.
I've done the same thing and spent time overseas and kept them on working, but have been able to experience something different.
So what does a typical day look like for you when you're working and cycling and relaxing in the French Alps?
Here's an infographic explaining the benefits of remote working:

(Source: https://visual.ly/)
Andy Willis: Yeah, well a typical day, I like to … because of the work-life integration thing, some of my day, whilst it's structured, some type of it's structured and other parts of it is well, "Oh the weather looks good. I'm just going to go for a ride and then I'll work later."
It's about, you know, I've set myself up so I do have some choices there of course, but my day typically starts off probably the night before because I'm in a different time zone. So what I do that the night before is I set up my tasks for my virtual assistant or my team member.
I don't like to use the word virtual assistant; her name's Janice, is a really important part of the team.
I set her task, I do a very quick video that I then put into Slack and then that sets me up for the next day, for the next morning, early in the morning.
It gives me an opportunity if I do have to communicate with her directly while she's still at work, I do that.
Andy Willis: Then the rest of the day is a choice of, of course, first up going down to the local boulangerie and grabbing a pastry or croissant.
Then choosing whether I work, I go for a ride, I hike over here, but I just do a mix of work and activity during the day.
It's not totally structured but it's more, yeah, it's being flexible.
So I do work from here, I work anywhere from four to eight hours sometimes, but I pick and choose. Wednesday, I go for hikes with my friends over here.
I don't actually travel over here. I just come to the one community and it's sort of my second home. 
It's a bit of a soul place for me.
Andy Willis: I've immersed myself in the community and I have friends here and I go hiking with my friends.
He has Wednesday off and we go hiking. So I call Wednesday more or less a day off and just do like a couple of hours and after the day is hiking.
So that's more or less playing in the Alps, yeah. I cycle, stop for, very importantly, coffee and cake, and then I'd mix between working from here in my apartment, rented apartment for three months.
I also go down to Cafe de Paris, which is a lovely cafe down in the village, and work from there, to mix with some people as well as working.
View this post on Instagram
Meryl Johnston: Sounds incredible. Your work life wasn't always like this, I believe, before your powered business work from anywhere, you ran a different style of business I believe and that didn't have the ability to be run from anywhere. So could you go into the backstory and talk about the previous business and that transition to a business that could run from anywhere?
Andy explains life beyond work
Andy Willis: Yes, sure. I'd love to, because that business and how I did transition that business is the very reason I'm doing what I'm doing now, is actually helping other people to do the same.
I had a very successful conference and event management business, which I ran for 17 years. I was working seven days a week in that business.
I was organizing very large events for a client in Australia. They have people from Australia, all parts of the world doing everything from their travel, their gala dinners, their conference sessions, their extension to it, so they were big events.
They take 12 months to organize. So consequently, I had myself and a staff member and I was … it was a great business, it was earning really good.
It was very successful, but I was spending seven days a week working in that business and not spending any time living life outside of that business.
I wanted to explore. I enjoyed cycling.
I wanted to go back to France at some stage, but I just wasn't getting the opportunity because I was working in that business because it wasn't set up.
Then back in 2012, I had a bit of a life change which saw me being single, but over that time, I picked up a book, as we do on the flights, called The Four-Hour Work Week. I still don't believe in the four-hour work week, but I loved some of the concepts in that book, which was about transitioning your business so you didn't have to be there all the time.
I decided to transition my conference and event management business to … so I didn't have to be there all the time, so I could operate at work and from anywhere.
I'd done that over a period of 12 months and then I just decided that's it. I want to go back to France, to the French Alps and ride my bike, so I booked a month in the month of May 2013.
I packed up my bike and my bag and my laptop. I'd set my business up to work from anywhere so I decided to test out the theory, see whether it would work.
Work from anywhere in the world online
Andy Willis: I had my staff member back in Australia. I was organizing a really big event that year, but I thought now I'm just going to test this out and it worked so well.
When out of there I was still able to work every day, cycle and get into the community. It works so well that the next year I went back for two months and done exactly the same thing and the next year I went back for three months and now I spend three months every year over here in the French Alps.
What happened from that was I'd come back from those trips and everyone thought they were holidays and I explained they're not holidays. I actually work and live over there.
And I'd see my friends and my colleagues trapped working in the business. They're trapped in their business, same as me, and not spending any time living life outside of their business.
It really quite disturbed me, so that's where Working From Anywhere was born.
I decided that, yeah, that was going to be my life purpose because it's really hard to explain but what I did actually didn't just change the way I worked. It changed the way I live my life.
I'd go back and see other people that were in the same position as me, trapped working in their business and what I call deferring life until retirement.
We all know some people don't actually make it to retirement or they get to retirement and their body's not like it used to be. They want to go and travel, climb mountains, and they just can't do it.
So I decided that I want to help these people live their life while their body is still able. So that's what I did and that's why I ended up with Working From Anywhere.
Meryl Johnston: I think there's a phrase that means a lot to you and it's like your business name, but you've incorporated it into your business brand. Did you want to explain that phrase and what it means to you?
Work is no longer a place. - @anywhereworks
Click To Tweet
Andy's mantra
Andy Willis: Yeah. Well, there's a longer story behind it which we probably don't have time for, but yeah, I live by the mantra carpe diem, which means, most people would know, seize the day. Yeah, that's the message and that's the passion that I bring.
That's why I help the people that I do, because unfortunately, you know, the biggest certainty in life is that we're going to run out of life and the biggest uncertainty is we don't know when. 
So I'm a real believer in carpe diem and seize the day. It's my mantra, I've even got it tattooed on my arm.
It's how I sign off everything. That's the very mantra that I want to inspire others to do the same because it's exactly that.
If you're trapped working in your business and not living life outside of that business, and that includes spending time with the people that count, you don't get that chance again. 
You don't get the chance to spend time with your kids as they grow up. You don't get the same, the chance to spend time with other people that count and doing other things if you don't make the most of every single opportunity every day.
So yes, carpe diem is my mantra, seize the day, and that's the message I like to share and spread on. I'm actually currently writing a book on old carpe diem, which is the story … yeah, about carpe diem.
It's also about how you transition your business so you can actually seize every day.
View this post on Instagram
Meryl Johnston: We go back to that transition that you went through, where you set up your business to run, for that, for your first trip over to the French Alps. 
What were some of the things that you needed to implement in your business to enable that trip to happen?
Work from anywhere program
Andy Willis: Okay. Yeah. Well back then it was, a little bit harder. It was back in 2012, 2013, a lot harder.
There's a lot more and it's a lot easier now, but basically very first step, which is the first step for everyone is I put everything in the cloud.
Back then I used a SkyDrive it was then, not OneDrive, it used to be called SkyDrive, so Microsoft. I'm now completely over to Google and thankful for it.
So the first step for me was just getting everything into the cloud. I use Skype as a Skype phone number, so making sure I had digital communication as opposed to you using just a phone number.
So the phone number was able to call me wherever I was in the world, although it just looks like a Sydney number. Then just put in some other systems and processes in place and communication protocols so I could actually work with my staff member back in Australia and started using Asana even way back then.
So we had everything in place so we could communicate without having to physically be in the same time zone and it just works. So the very first step is making sure I had everything in the cloud.
Meryl Johnston: Wonderful. When you're helping other business owners transition their business so that they could spend time in the French Alps or surfing in Bali or whatever it may be that they want to do, is it as a similar first step for them and what does that process look like when you're working with these other business owners?
Andy Willis: Yeah, well actually the step before that, the step before that … I have a seven-step process … is the very first step is actually building a foundation, like building the structure, thinking about the whole structure of your business before you… you then have to put it into the cloud but make sure you get some structure so it flows through everything in your business. So that's the first step.
But yes, the next, the most important step, of course, is putting everything in the cloud. One of the challenges for people concerns around security and of course, you know, security in the cloud is actually more secure than it is on your server plus it's got a whole lot about other benefits.
But yeah, the starting point and our no brainer too, get not just part of your business in the cloud, the whole of your business in the cloud. Bottom line is you need to be able to access everything from anywhere at any time and on any device.
Meryl Johnston: Then so once someone's made that transition, is that … I suppose that's the major transition is getting everything on the cloud and getting team members and clients communicating with you through those channels.
Andy Willis: Yeah. The other, the big thing around that is it's a … this, as well as the tools, there's some mindset shifts there because many people, especially in traditional businesses and the main people I work with potentially have had a business for quite some time, so I work with people with this established businesses. They're so used to being the business, being there and having to be there because they know the answers to all the questions, they know how to do all the tasks and the jobs in the business.
So the biggest, one of the biggest things is the mindset of releasing control and setting up systems so you can actually delegate tasks to other people so other people can, in your organization or outside of your organization if you're using virtual assistants, can run your business.
It's about setting your business up so it operates without you, so it does actually operate as a business, so the business isn't just you. 
As Michael Gerber says,
"If you have a business that's just you, you don't have a business, you have a job."
Meryl Johnston: Yes, I'm a fan of his work and systems too. Definitely, that's something that we talk a lot a bit about on the podcast, creating systems and processes and delegating team members and how to structure teams, so it's great hearing you mention these topics as well.
Need help in achieving freedom and creating a "work from anywhere"lifestyle? Listen to these tips from Andy @anywhereworks
Click To Tweet
The concept of work retreats
Meryl Johnston: I wanted to ask about your program and the … I know that you do retreats as part of your program or that's the culmination of the process of getting a business to run online. I'd love to hear more about the retreats.
Andy Willis: Okay. Yeah. Well the retreats are really, really … well they're part of the program because there's a lot of people out there, businesses helping businesses systemize their business.
But yeah, to fulfill my purpose and the purpose I'm trying to share with others, it's not just about systemizing your business, it's about transitioning your life as well.
The retreats, the retreat at the end of … there's a six-month program and the retreats are at the end of the program. They're the seventh step in the seven-step program, which is the living it part of the program.
They're called Carpe Diem Retreats, surprise, surprise because that's what it's all about. It's about getting to that point where you've systemized your business, you've had a change in mindset, you're delegating tasks, and this is … the retreats are the part where you actually walk the talk and you go away for seven days and every day you work on your business, we have workshops.
I support you as you, the people as they operate their business, working from anywhere. My aim for those retreats and I know by the end of those retreats, your life will be changed forever because you'll … I want people to walk away with not just working differently but living their life differently and realizing … a thing that really hit me back in 2013 and you sort of have to be there to understand what a difference it makes to your life to be able to do that.
Speaking of retreats, over here in the French Alps. I've actually got my first Carpe Diem Retreat, my first group come in here in just over a week's time, which I'm really, really excited about.
So they come in here to the French Alps to work from anywhere on their business. We are going to go hiking, we're going to go ebike cycling.
We're going to immerse ourselves in the community and have workshops. I'm so, so excited to be getting the first group coming over here in just next month, a couple of week's time or less than a couple of week's time.
Meryl Johnston: I can imagine that having a retreat as the seventh step in the program really makes it meaningful to systemize a business to run from anywhere and also creates a deadline in that if these business owners want to be able to join in and participate and be running their business from the French Alps, then they actually need to have implemented during the six months.
So I think that is a really clever way to structure the program and also to make it enjoyable. I know having something like that to look forward to at the end would, I know it would make me work harder during that six-month program.
It would be interesting to hear their thoughts about the retreat, but also if it really motivated them to implement throughout those six months. So there's a retreat coming up next week and then the next one's in Queenstown, is that right?
Andy Willis: Yeah, that's right.
Another point there about motivation, it's accountability at it's best because yeah, if you're not set up by then, and I worked very, very closely with them. We have … so it's alternate mastermind sessions and one-on-one sessions.
This is an online course; as such, I work very closely with only a very small group of people, up to eight people. I hold their hand through the whole process and they are accountable.
Mastermind sessions are amazing. Some of the feedback were it's not just about my knowledge but other people in the program come up with ideas and help each other so it's amazing.
Yes, so accountability at its best and it does work.
Yes, the next one is in Queenstown in New Zealand. That's another seven-day program and it's got similar sort of excitement to here as the French Alps, but it's just a little bit closer.
So it's the same sort of program. Then next year also we'll be doing the French Alps again as well.
I can't announce it just yet, but I potentially have someone else that will be coming and add into to next year's programs as well.
A big one in 2021, believe it or not, I found a luxury small boat or a luxury boat in the Maldives called Carpe Diem. So 2021, we'll be working the Carpe Diem Retreat on a boat in the Maldives for seven days.
Meryl Johnston: Oh, that sounds amazing. But actually some of my favorite surf trips have been, I've been on a couple in the Maldives and they were incredible.
But how amazing that there's a boat that has your life mantra? Meant to be.
Andy Willis: Yes. I believe in the universe, Meryl. I absolutely do.
That to me was a no brainer. I actually like … I'm a stand-up paddleboard surfer myself, but there's snorkeling there, there's something there for everything and it's better than … you know, I just couldn't believe it.
More on that carpe diem, this happened yesterday. Yesterday, I was Googling carpe diem and there's a chalet here where I'm staying like, yeah, just in this village that's called Chalet Carpe Diem.
I'm actually going to look at that today, which is the universe just banging at me and I just can't wait to go and look at that, potentially use Chalet Carpe Diem here in the French Alps.
Meryl Johnston: Yes. For next year. That'll be incredible.
You mentioned earlier or at the beginning of the podcast about the four-hour workweek, which I think has inspired many different business owners to run a business, not necessarily four hours.
I've read the book and that was one of my early inspirations as well and in my personal goal has never been to work four hours. I like working but I didn't want to work 80 hours a week either. 
Andy's Book recommendations 
So that was some early inspiration for me and you've mentioned the aim is … are there other books that you've read that have influenced you or that you would recommend to our audience?
Andy Willis: No, you've caught me in there. There is one of the books and I just can't think of the name but …
Meryl Johnston: Oh, I put you on the spot.
Andy Willis: Yeah, you have. There's another … oh, I've read it recently but yeah, definitely most probably for me, I've actually re-read The Four-Hour Workweek since I've been here and it's funny when you revisit something.
Basically, I took one part of the concept out of that. I actually didn't quite connect with some of the other stuff that Tim was saying there, you know, about building other businesses because a lot about what I do is work with businesses that are already established.
So for me, it's not about building the business. There's plenty of other people out there doing it, but it's about if you've got a successful established business, it's about just transitioning that business to work for you in your life, especially those people that are getting a little bit later on, the kids have left home, they've got plenty of time potentially now, but they're still trapped in their business.
So yes, a four-hour workweek and The E-Myth especially because the concept of systemizing, but I'm sorry, I can't think of that other book which I've read actually quite recently.
Meryl Johnston: Well, when it does come to you, we'll just pop it in the show notes afterwards. I was interested, this more on The Four-Hour Workweek, the parts that didn't resonate you and the parts that did resonate with you in the parts that didn't.
Andy Willis: Well yeah, we'll the parts that didn't resonate were probably, maybe it's a tunnel. I find that a lot of it was about building, scaling, which is a relevant thing to do, building, scaling businesses and really that hyper sort of a startup type thing.
Whereas I suppose because I've come from an established business that was just operating and although now I'm in a startup business, really, with Working From Anywhere, it just resonated with me and they're the people I want to help is the people that have an established business but are trapped in it.
So that part of it really resonated with me and that was more the start of the book where he talks about not being trapped in your life, whether it be a nine to five job or trapped in that one place. Yeah, and as I read further in the book, it's like I said, it's funny when you revisit a book several years later.
Yes, I sort of lost a bit of interest, I suppose it didn't resonate with where I am personally in my life and also with the people I work with.
Becoming a minimalist
Meryl Johnston: There was a section in there around mini-retirements and I can still remember that because, at the time, I think when I first read it I was, I think it was still working as a corporate accountant and just working really hard and having my four weeks of holidays a year. I loved that concept and I took … pretty sure it was around that time that I took 12 months leave without pay from my job and then decided to go and explore.
Really what I took from that is that you can live now, which is similar to your seize the day in that you don't have to buy a Ferrari if you want to take it for a drive one day, just go and rent it. Or if you want to go and live somewhere different, do it now and find a way to make it happen on a temporary basis rather than saving up for a huge expensive holiday once a year and then working 48 weeks or 50 weeks in some countries the rest of the year.
I haven't actually thought about the book for a while, so it's interesting to discuss it with you.
Andy Willis: I'm really glad you brought up because you brought up the pit that did really resonate with me and that was, that's the thing that got me going with some mini-retirements.
I don't like to use the word retirement anymore because it's really about just living life. There's no difference in … and that's basically what I started doing was some, what we call mini-breaks.
You know, it was one month, then it was two months, then it was three months, but they weren't actually breaks and yeah, no, that's something that … that's probably the major bit that I took out of it.
The other really important thing he talks about is what you said with the Ferraris.
I've actually gone a little bit down the minimalism track too is why do you have … many people say to me, because I come over here the time, "Why don't you buy a property over here so you've got somewhere to stay?" I was like, why would I do that? Then I'd have to look after it for 12 months and worry about it.
I come over here and pay rent for three months and sometimes I rent my place, my unit at home. So yeah, it's about not tying yourself down to commitments when you don't have to.
It's just a really different mindset. 
So yeah, your point about the Ferrari and about not necessarily buying property, but renting properly, you know, people don't stop … it's about stopping and thinking about it. People don't always stop and think why they do things but yeah, the question comes to me a lot.
"Why don't you buy somewhere in the French Alps? Yeah. Why? Then I'd have to look after it.
Meryl Johnston: Yeah. I'm actually interested in minimalism as well and although I have an 11-week old daughter at home, so I'm actually accumulating lots of stuff. I feel like there's stuff all around the house, baby clothes and bits and pieces, but I actually, I've read upbeat about minimalism and trying to apply some of those concepts in my life, thinking about what I'm consuming and whether I actually need to buy things or own possessions.
But I still do, I don't, I'm not extreme with it, but I definitely subscribe to some of those philosophies.
What's your take on it or how do you apply it in your life? You've given us a couple of good examples already.
Andy Willis: Yeah. Well yeah, but there are a couple of good examples and it gets easier when you don't have babies at home, I'll tell you that, because definitely, as you move forward and yeah, I've done a lot of reading, I haven't gone extreme on it, but you would know for a fact that here's one little thing is, I don't need to select what I need to wear each day because I only wear the same t-shirt. Not the same t-shirt but my brand, it's my WFA life t-shirt with Carpe Diem on the back. So I have six shirts, six t-shirts which I wear with whatever pants.
So that's one area. I actually really did go through my wardrobe and I'm fortunate that I'm no longer in the, you know, with having to wear suits or anything with the corporate side of things so I just have 6 t-shirts, Working From Anywhere t-shirts and very minimal other clothes.
Andy Willis: Yeah, it's really fantastic … you know, it releases … it's really good for your mind as well as having your stuff. Someone actually emptied out the wardrobe and yeah, I just, I think about things before I buy them these days and I used to buy stuff.
I used to have, you know, like three push bikes or I … actually no, I didn't have three, I had five. Now I've sold one of them.
My pride and joy, but I sold it. Yes, it's about thinking about it and it's fantastic.
I love it because the other thing with possessions is it's not just what you pay out for them but you have to look after them or store them or do things with them you know or tidy them.
So when you have less stuff you actually got more life. It actually helped with my seize the day mantra because you actually have more time available to actually live that life because you're not reorganizing the garage with all your stuff for some of the things, you know, looking after, maintaining stuff that you've bought.
Meryl Johnston: I love that and I think there is headspace in first of all buying things but then looking after them too. 
I see two benefits. One is just not having a house of clutter and having to look after the things but as the accountant I see, the financial side of things, I think it helps to create financial freedom.
We've recorded a separate, on an earlier episode, which I'll link in to the show notes as well, talking about personal finances and financial freedom and doing things like thinking about what you buy and being more intentional around that because the less pressure, less financial pressure you're under, the more choices you can make about how you want to spend your time and where you want to be working or what business you're running. 
Whereas if you've racked up a whole lot of debt buying things that you might not have needed, then it can really constrain your freedom and how you're spending your time. So that's a topic that's close to my heart as well.
Andy Willis: Yeah, absolutely. Yeah, that's … yeah, definitely, there's definitely some head space there and we have plenty of other benefits as well.
Andy's tips on working virtually
Meryl Johnston: So Andy, before we wrap up, was there anything else that you wanted to mention? Any tips that you had for other business owners to build a successful business, but to do it in a way that means they can live their life as well?
Andy Willis: Well, first of all, to the people out there that are starting to build a business, is start off how you want to finish.
So start off as though you're not going to be the only person in that business. So set up that structure early, get everything in the cloud and get early, Get in there early with that.
Andy Willis: The people out there that have an established business and are feeling trapped in there, don't defer your life until later.
Please. I'm passionate about this.
We don't know what will happen tomorrow so please start thinking about spending time for yourself with the people that count.
There is a really … it's not a difficult process, but it's a process that will change your life forever. I'm absolutely very happy to help people do that, of course, with the program or if they just want to call me or have a call with me and we can go over and see where they're at. 
But yeah, at the end of the day, please, I just urge everyone to carpe diem, seize the day. We all know someone that unfortunately that hasn't made it to retirement or to later in life even and so yeah, it's too risky not to do that.
Getting in contact with Andy
Meryl Johnston: What's the best way for someone to get in contact with you?
Andy Willis: Best way to get … LinkedIn is really good, you can find me on LinkedIn, just send me a request and mention that you heard me on the, on the Bean Ninjas podcast, of course.
The other place, of course, is my website, which is www.wfa.life. Everyone says, "Is that dot com?" No, it's not dot com. That is the website address, wfa for "Working From Anywhere"… dot… life L-I-F-E.
The website there, there's opportunities there to click on and book a 15-minute call with me and I'm really happy for people to just put one of those calls and let's have a chat.
Meryl Johnston: Fantastic. Well I really enjoyed chatting with you, and we've touched on some of my favorite topics, so thanks for coming on the show.
Andy Willis: Thank you so much for the opportunity, Meryl. I really enjoy, I know we were very much aligned because I know some of the things that I believe in, I know you believe in.
So thank you so much for the opportunity, it's been awesome. And yeah, thank you for the opportunity to most importantly to share the carpe diem message.
Meryl Johnston: Wonderful.
Want to have a better handle on your small business finances? Join our free 5-Day Xero Financial Freedom Challenge or our upcoming Financial Literacy Training for Xero Users.
Enjoyed the show? Listen to all the episodes by subscribing on Apple Podcasts or Stitcher.