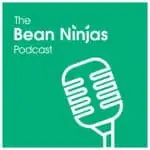 Are you an e-commerce owner wondering how to prepare your business for a successful exit?

Wayne Richard interviews guest Mark Botha, a successful seven-figure Amazon store owner and entrepreneur. They discuss the importance of proper financial preparation for a successful business exit, Mark's journey as an entrepreneur, and his latest venture into software and services.
Along the way, they share valuable insights and tips for listeners looking to scale their e-commerce businesses.
[02:26] Mark's experience with previous accounting providers and why he chose Bean Ninjas
[03:39] Mark on taking chances – how he transitioned from chiropractic to e-commerce
[07:18] Three considerations before jumping from e-commerce into software
[12:24] Mark's tip and tools for a successful business exit – the importance of building bulletproof financials
[15:59] Building Sellervue – the importance of having a cost per unit that represents the true number
[22:15] Lessons on product or marketplace expenses
[25:36] Tips on where to look for hidden margins
As a seasoned entrepreneur with over a decade of experience in the e-commerce industry, Mark Botha has a proven track record of building successful businesses and developing innovative solutions. He began his career as a chiropractor but quickly found his passion in e-commerce and digital nomad living. In 2013, Mark made a bold move by launching his first Amazon business with the goal of living on an island paradise. Despite facing unforeseen costs and fees, he was relentless in his pursuit of profitability, diving into spreadsheets and tracking every metric imaginable to make his ecommerce brands successful and profitable.
After selling multiple e-commerce brands, Mark co-founded SellerVue, a comprehensive cost-tracking solution designed to empower e-commerce entrepreneurs to accurately track costs and maximize profits.
This podcast episode is brought to you by sponsor A2X: automated e-commerce accounting.
References and links mentioned
Interesting quotes from Mark Botha
"Pricing and expenses play a very important role in your ultimate profitability. So the kind of actually, the kind of two merge together to just help become a lot more seamless in our management of our e-commerce business."
"Freedom is, I would say, after having kids, is being able to spend more time with them and enjoy the memories with them as they're growing up. At the same time, being able to do the things that I love to do. Now, I do enjoy building businesses."