As a business owner, you've no doubt found yourself surrounded by endless administration tasks, that if not managed well, can take you away from your growing and developing your business.

 
.
It can be frustrating carrying out invoicing tasks, following up suppliers or late payers, knowing that your time could be better spent on sales or product development – growing and improving the business.  Managing these tasks are a necessary and essential part of running a successful company.
Hiring an assistant to handle all of these things for you has probably crossed your mind. So, how can you go about doing it in a way that brings your company value and still allows you to be profitable?
We originally tried outsourcing in the early days of Bean Ninjas and have learned a lot from our experience. We have tweaked the methods we used to arrive at a place we are happy with, that makes the business "tick" and creates a high-functioning and engaged team.
The following are some tips and insights based on that experience.
WHY BUSINESS OUTSOURCING?
By definition, outsourcing is the process where you approach a third-party to carry out particular business functions.  You can choose to do this through a Business Process Outsourcing (BPO) firm, or hire a remote worker or contractor directly.  Bookkeeping is a great example of outsourcing. Our clients hire us to carry out non-core functions and add value to their businesses.  
Business Process Outsourcing (BPO) firms have become key in helping even the smallest of companies find compatible third-parties to work with. Many Australian businesses outsource to the Philippines due to similar time zones, and large number of well educated English speakers.  India and Eastern Europe also provide a strong supply of English speaking workers.
Hiring a contractor directly also has many advantages, the direct relationship means that it is similar to hiring a staff member in Australia or the US.
Alternatively, you may look at insourcing to bridge a gap in your team requirements. With insourcing you may choose to use or develop existing employees to complete a project or task, or, temporarily hire a specialist who will work at your office. The pros can include greater control and proximity to the worker, but, as with outsourcing, there are cons to be balanced.
 Familiarizing yourself with the risks and rewards of outsourcing will help you make an informed decision about whether it is suitable for your business. Let's take a look at some of the benefits:
More Time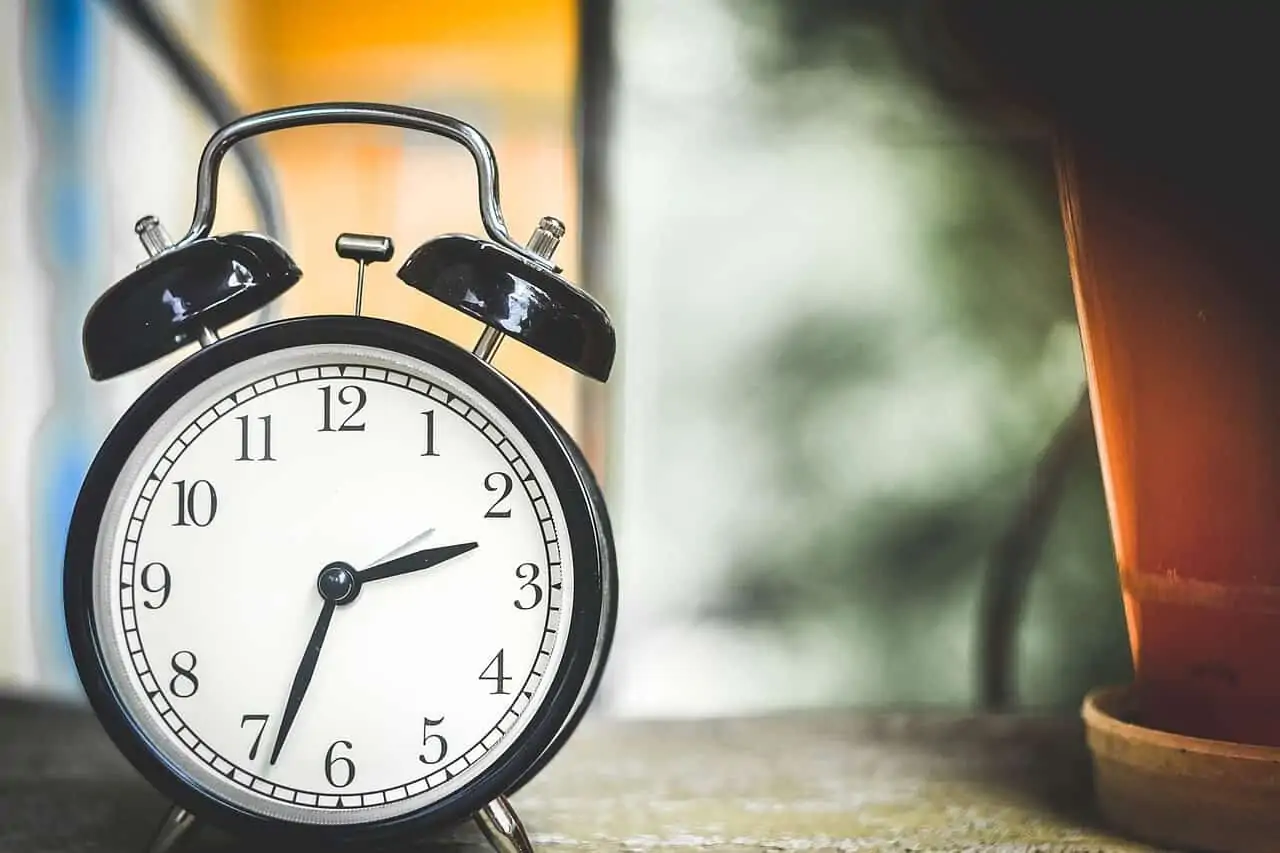 By outsourcing administrative tasks to a third-party, you can free up time for your more specialized and higher-paid team members to focus on tasks that only they are qualified to do.
Simple tasks such as updating a database, creating and proofreading proposals, and compiling files can be done by outsourced staff.
Attract global talent (and potentially save money)
The cost of hiring staff in parts of Asia or Eastern Europe can be significantly less than hiring in Australia or the US.
Given the high standard of education and omnipresence of English as a second language, outsourcing can be an attractive proposition, that can offer significant savings. You do need to ensure, however, that you only outsource the right tasks as we'll discuss further below.
Rather than being a pure cost-saving measure, I believe that hiring remote staff is a way of attracting the best talent, regardless of their location.
Platforms like Hubstaftt Talent makes it easy these days to find and hire remote workers from around the globe.
Access to the Latest Technology
If you're outsourcing to a company rather than hiring an individual contractor then outsourcing can also inject the latest technology and best practices into your business.
As experts in their line of work, your third-party is likely to keep up to date with the fastest and most efficient technology for the job. 
"With outsourcing, you gain access to the latest technology to accomplish your work the fastest and easiest way possible."
Outsourcing can work, but only if you outsource the right tasks.
Click To Tweet
HOW TO OUTSOURCE
While outsourcing is a great way to help your company, it is not for every business. I realized this through my experience early on with running Bean Ninjas.
When I was just starting the company, I had 3 accountants from India whom I had found on Elance (similar to Upwork). I had previously worked with them, so I already knew that they could do good work.
However, in those initial stages of the business, we didn't have processes that were well defined or documented. This meant that having an outsourced team at the start of our business slowed our growth, as I needed to spend significant amounts of time reviewing bookkeeping work and emails to clients.
I learned several things from this experience ………
Determine Your Core Functions
When you're just starting your business, your core business functions should be your main concern. It takes time to build and optimise your internal processes for these core business functions and therefore it makes sense to keep these functions in-house until the processes have been refined. 
In the early stages of your business, how clear are the business practices and the procedures for handling clients?
Not quite cemented yet?
It would be a mistake to take on an outsourced team at this early stage. I found that when I didn't have clear processes it actually took longer to explain a task, review the work, send it back for re-work, review it again and then send it out.
Kristy Smith, Director at Virtual Elves, echoes my sentiment that the worse time to bring in outsourced staff is when you don't have proper systems and processes in place.
"By far the biggest thing I have seen small businesses fail to do before hiring virtual resources is failing to PLAN. I see this time and time again. If you are in overwhelm because you have no systems, procedures and structure how do you think a virtual assistant is going to feel being thrown into the same mess? In 80% of cases it does not work and you both walk away feeling frustrated."
As with any solid business, before building your company, you must first lay down the foundation!
Build Your Foundation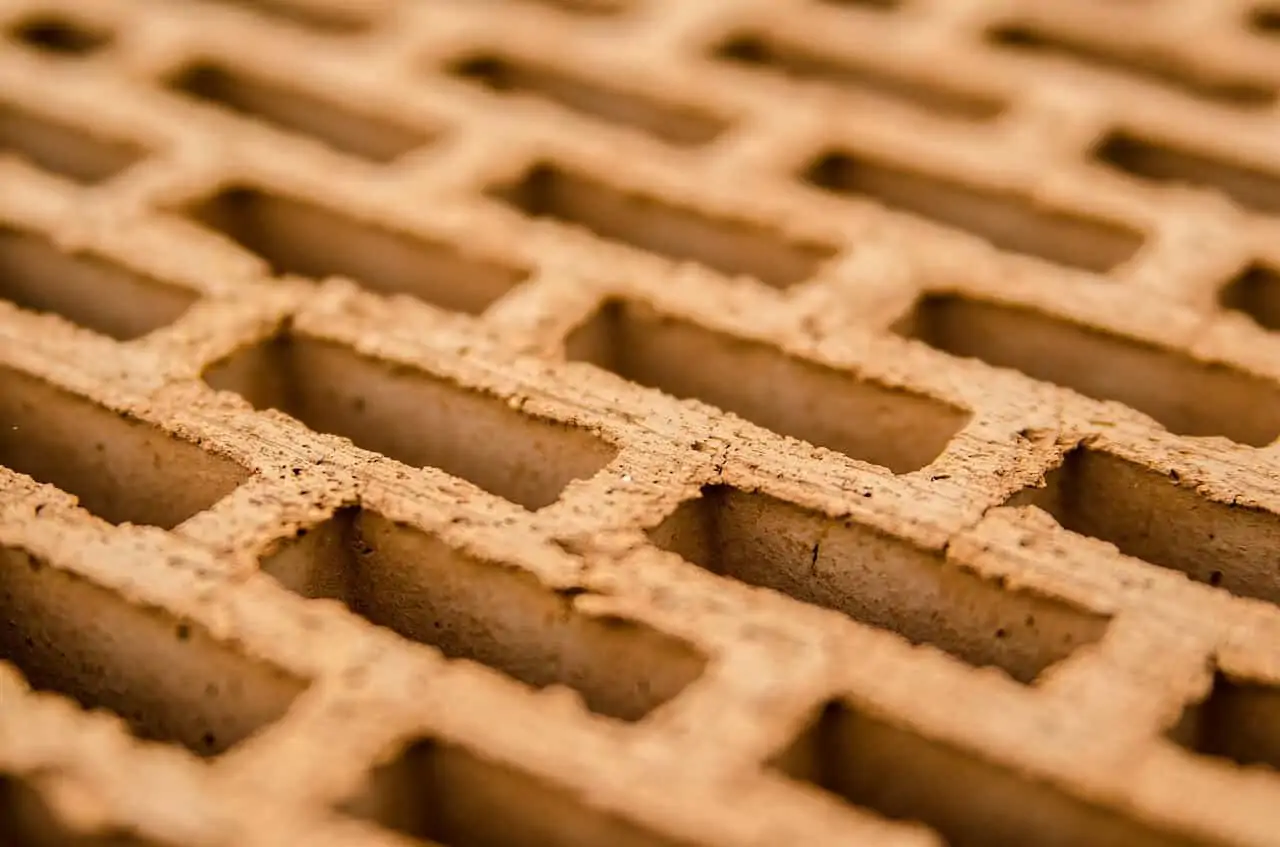 As you build the structure around your business processes, you will be able to more clearly define the procedures that new team members can follow, ensuring consistency and efficiency in delivery.
In the early days of Bean Ninjas, I felt like it needed to be me who created the processes. This meant that our processes didn't get documented as clearly as they should have been, as I was busy juggling all of the other business owner hats like sales, marketing, on-boarding new clients and looking after our finances.
Over time our processes improved, which meant that it became gradually easier to onboard new team members to Bean Ninjas.
So now that you've documented some processes, you're ready to go offshore, right? Not just yet.
It's important to plan how you will integrate an off-shore team with your internal team to ensure quality, security and effective collaboration.
"While your business is young the expertise and the direct value your business brings to your clients should be handled by you and your internal staff rather than an offshore team."
PROGRESSIVELY INTRODUCE AN OFFSHORE TEAM
I realized that working with the team in India took time away from other high-value activities like sales, developing the Bean Ninjas brand and building key relationships.
Instead of outsourcing so early, we should have had 1-2 key staff who were skilled enough to complete the bookkeeping work with minimal guidance, communicate effectively with clients and help to develop and document our core processes. 
While I'm happy with the growth trajectory of Bean Ninjas, in hindsight hiring like this would have significantly increased our capacity to serve more clients in our first 2 years.
Lesson learned!
How to Hire and Train Your Offshore Team Properly
When I see entrepreneurs or people that sell VA services saying that your first hire should be a VA assistant, I disagree. I believe you need to start with someone who is already skilled enough to work without much structure and who can help to set up systems for you.
This highly skilled team member can develop processes and then train other team members, rather than you spending your time reviewing work and training the team. 
Processes need to be clear and well defined to effectively work with an off-shore team. We use Sweet Process for all of our Standard Operating Procedures (SOPs) and also have team members test the documented processes to ensure they are clear and easy to follow.
Some things like the tone we use when communicating with clients are less tangible and are more difficult to document in an SOP. Here it is important to have your key staff spend time with the new team members discussing these things and providing feedback. We record videos with Use Loom and use Zoom for real-time video meetings.
You can see that this strategy is different from our original outsourcing strategy.  The first time around whilst we hired competent accountants, they were not able to carry out other functions of the role like communicating with clients about difficult topics or onboarding clients. 
Set up the systems and procedures for your company first. Then you can start outsourcing, letting your skilled in-house personnel train the offshore staff.
THE COLLABORATION BETWEEN YOUR COMPANY AND OFFSHORE TEAM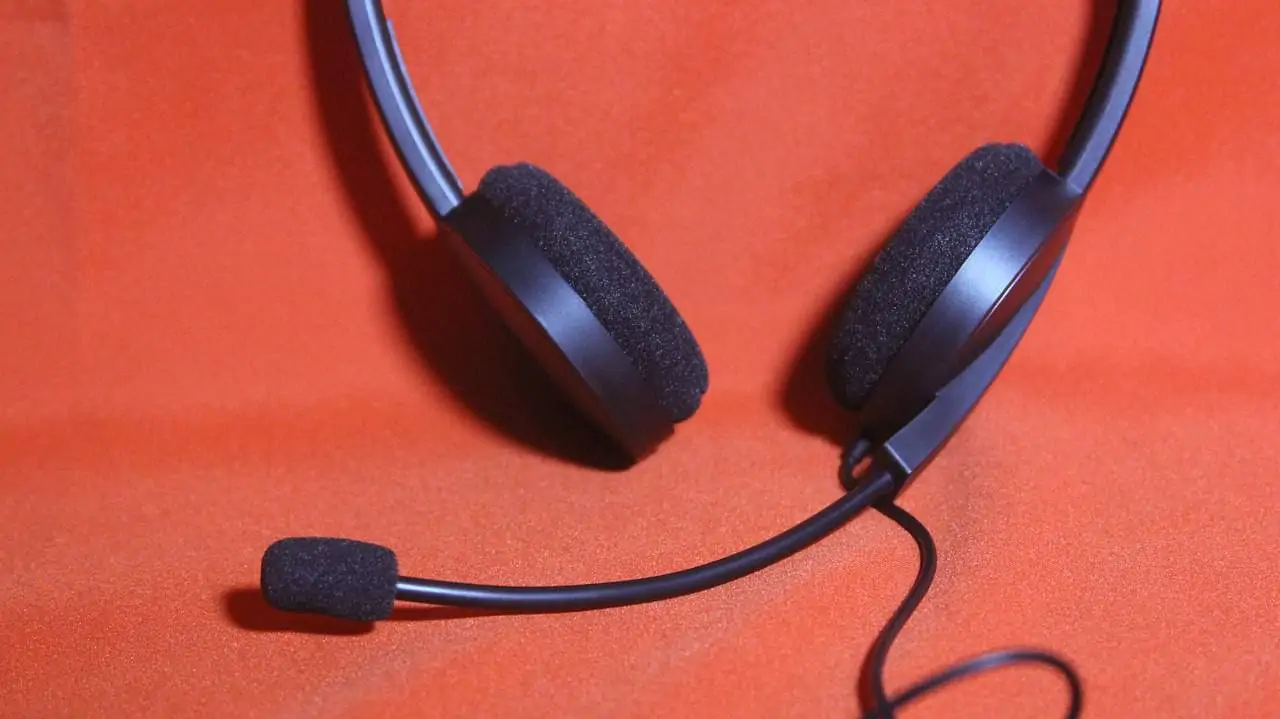 Now, that you've begun to introduce that offshore team to your company, let's focus in on that quality, security and effective collaboration. As with everything, there are some challenges to outsourcing.
Luckily, I've got some tools and tips to help.
Collaboration
It can be challenging to integrate an offshore team member into an existing team.
This was less of a challenge for us as the majority of our team already work remotely and are based in multiple time-zones and countries. When hiring our first staff member in the Philippines we still needed to be mindful of how to communicate effectively and cultural differences.
I have seen other organisations where there has been a division between the local team and the offshore team. Something that we've focused on is making every team member feel like they are an equal and valued member of the team regardless of whether they are based in Australia, the Philippines or Argentina … or somewhere else.
Communication
Having excellent communication is the key to all successful relationships, whether that is with customers, staff, partners or stakeholders. All of our team use the team chat tool Slack and we encourage open and clear communication.
I have an open door policy and want the team to know that I am available to be a sounding board and discuss issues with them regardless of where they are located or what time-zone they are in.
This is a balancing act as I also need to protect my time to focus on many other areas of growing the business.  I have regular meetings with all staff and contractors. For some staff, these calls are scheduled weekly or twice a week and for others, it may only be once a month or every few months, especially if I'm not their direct manager.  
One of the challenges we encountered originally with outsourcing was that our staff in India also had their own team and we didn't have a clear line of communication to their staff. This caused delays and miscommunication. Now we prefer to have direct contact with all staff working on Bean Ninjas tasks.
Quality
There is sometimes a fear that offshore teams may not be able to produce the same level of quality that your company is known for. In our case, it's Xero bookkeeping.
To counter this possibility it is important to have review procedures in place.
We use the following system to maintain the quality of our work. 
We have clearly defined procedures and checklists so it is clear what is required for each job

 Every client has a bookkeeper who is the

account manager

. The account manager deals directly with the client to have an understanding of the project at hand and have ultimate responsibility for the service delivery. They will sometimes complete the bookkeeping themselves, but they will usually have a local or offshore team member completing the bookkeeping. I

t is the account manager who is responsible for the accuracy of the work and delivery of the final product.

As well as

delegating

work, the account managers take responsibility for

training

the team members who assist and work for them on how to work with the files according to the clients' needs.
Related: How Scott Gellatly Went From Trading Time for Money to Scaling Profitably Within 4 Years With Scale My Empire
Security
Your clients will often entrust you with confidential information. Making sure that it won't be passed on by an outsourced third-party is crucial as is protecting your business from fraud.
Businesses need to have processes to ensure employees only have access only to information they need in order to do their work. At Bean Ninjas if a team member doesn't need access to a file or piece of information for a valid business purpose – they don't have access.
As an example, when our clients share access to their Xero file I'm the only one who has the ability to add more users. I then give access to the account manager and if the account manager needs another team member to have access to the file, we discuss what role they will be taking on and the level of access required.
A team member who is working on invoicing, for example, would only be given access to the invoicing area along with any other files that would allow him or her to do their job.
This does create a bottleneck as I'm the only person who initially receives access to our client's Xero account. Ultimately I will need to find a way to delegate this to a trusted team member, but for now we've found this to be the best way to protect our clients' data.
An offshore team is definitely harder to communicate with compared to local employees who you can talk to face to face. 
We use several tools to assist in communicating with our remote team. These include Slack, Trello, Xero, Zoom, and Google tools (docs, sheets, etc.). 
"Set up the systems and procedures for your company first. Then you can start outsourcing for your business, letting your skilled in-house personnel train the third party assistants."
WHAT BEAN NINJAS' RECRUITMENT PROCESS LOOKS LIKE
So how do you find good remote or outsourced staff? The hiring process is time-consuming for both the business and the applicant.
We've found that our Bean Ninjas blog content, guest blog posts, and podcast interviews have been useful in attracting talent to us. We've also had staff referred to us from colleagues, friends and existing Bean Ninjas employees.
We used to have a detailed recruitment process and a range of tests for applicants to complete. We've been experimenting with a shorter recruitment process and going straight to on the job trials. This has helped in giving potential staff the opportunity to show how quickly they can learn new skills, communicate with a range of team members and meet deadlines.
Over time we've also improved our staff on-boarding process. We have a checklist of the files and materials we share with the new team member. This includes welcome videos to let them know more about the company, and training materials so they can learn our systems and processes.
Outsourcing is an effective way of harnessing talent from around the world and building a high performing team for a reasonable price. While there are many benefits to outsourcing, make sure you and your team are ready and don't go offshore too early.
First, make sure that it's the correct strategy for your business and then ensure you're hiring the right people.
With business outsourcing, the Bean Ninjas team has never been more productive.
—
Looking to hire a new bookkeeper soon? Download our free checklist: 10 questions to ask before you hire a bookkeeper or simply contact us about your Xero bookkeeping needs.