With so much accounting and bookkeeping

software
available today, we're sharing 10 of the best SaaS bookkeeping tools.
All businesses need reliable bookkeeping tools to keep their books in order. A bad choice will prove frustrating for a business owner as changing accounting software is a time-consuming task.
If you choose difficult-to-use software, you risk letting your bookkeeping/accounting fall behind. As a result, you won't have accurate records to track the profitability of your business or, more importantly, to meet tax deadlines.
One of the most common SaaS mistakes is that of failing to save resources and accurately track their spending, according to Agile Payments.
Poor money management will put an expiry date on your business. But the good news is that there are tools out there which can help you maintain control over your cash flow.
So let's take a closer look at popular software solutions that could save your business money, time and a ton of stress when it comes to accounting.
Want to gain control over your cash flow? These #bookkeeping tools can help.
Click To Tweet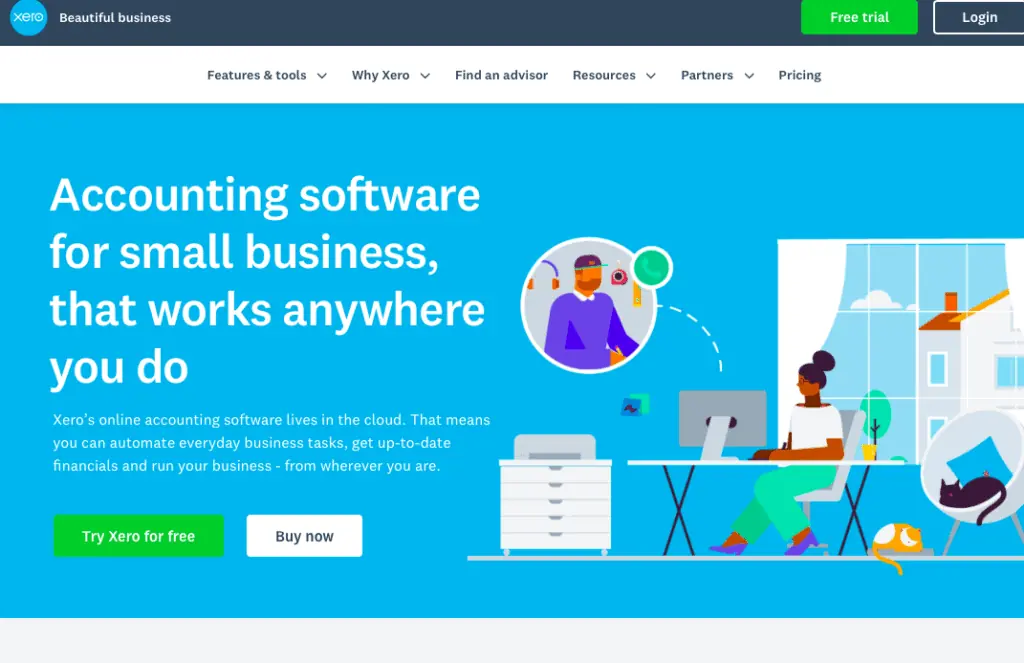 Xero was formed in New Zealand in 2006. Founder Rod Drury decided that accounting software had to be modernized. They quickly grew from a small company with a few clients, to a global company with over 1,400 employees.
In January of 2015, they won the Best Accounting Software category in the Cloudshare awards.
Many reviewers agree that Xero offers tonnes of features which other accounting software packages don't.
Take a look through some of these Xero user reviews.
Some key features of Xero:
Automatic bank & credit card feeds

Invoicing

Integration with 350+ other apps

Standard business & management reporting
One of Xero's major features is the free API that allows you to integrate external applications.
Quickbooks is Xero's biggest competitor, with Zoho books being another alternative bookkeeping software.
Pricing
The entry-level option is priced at $25 per month. I wouldn't recommend this, as this limits the service available to you.
The mid-range option is great if you don't need the payroll option. $50 per month will get you a decent package. But if you do need payroll and multi-currency, the premium option starts from $60 for 5 employees on payroll. It goes up to 100 payroll employees for $100, and then $2 per employee after 100.
Related: 8 Things Most People Forget with Their Xero Setup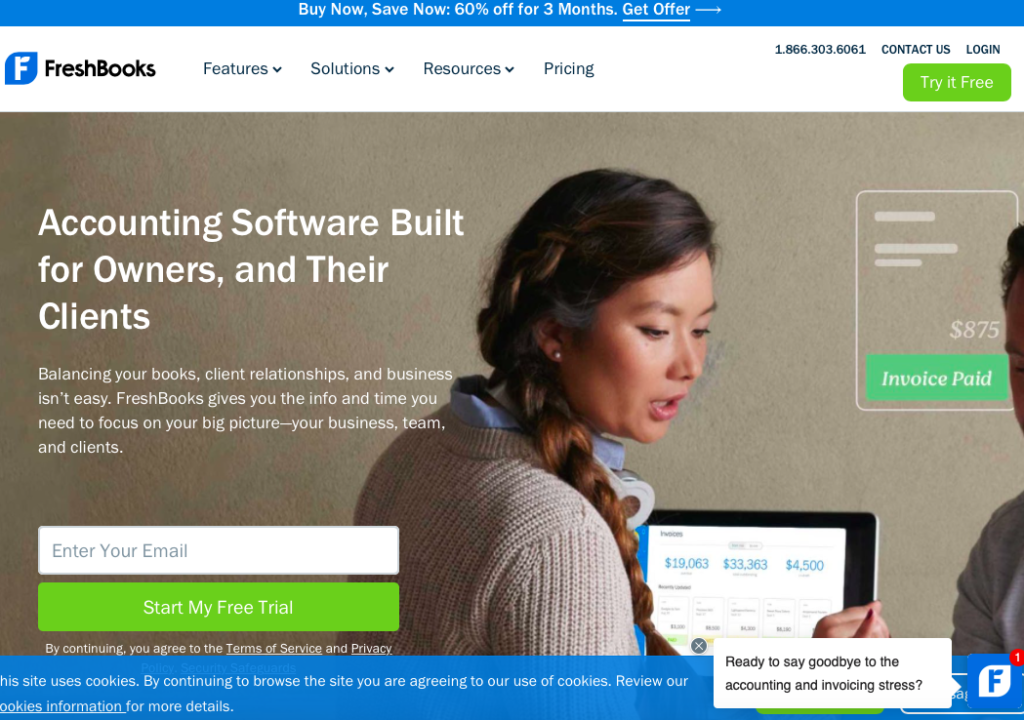 What makes FreshBooks work is its simplicity. The basic premise is to track two 2 things: income collected from invoices and money leaving the account (expenses). This makes FreshBooks easy to use and well-suited to those unfamiliar with accounting.
But accountants won't appreciate the limitations it places on them such as:
No double-entry accounting

No accounts payable or general ledger

You have to make your own balance sheet.
FreshBooks works well for the small business owner or freelancer. If you're planning on scaling your business, you'll eventually have to switch to a more powerful accounting software.
FreshBooks' entry-level product is about $5 cheaper than Xero's, while their premium account is slightly more expensive than Xero's. If you're a serious business, then you should look at the premium accounts, to begin with. The more advanced the account, the more features you'll have to work with.
Not all premium accounts are created equal. Xero and FreshBooks offer packages that are similar in premise, but they differ in the services and features they provide.
If you are freelancer or consultant, then FreshBooks may be the right fit, but if you are scaling your business, Xero or QBO might be a better option.
Pricing
The entry-level option sells for USD$15 per month. This lets you invoice up to five active clients. If your business services more than five but less than 51 clients, you'll need the USD $25 per month package. The premium option allows you to invoice up to 500 clients and costs USD$50 per month.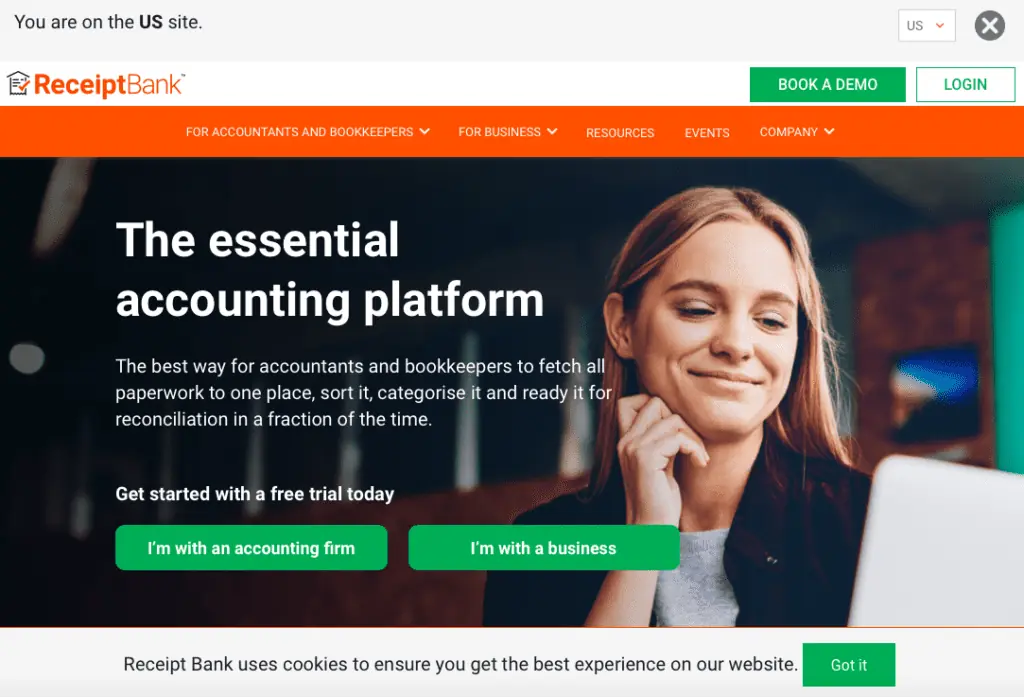 Bookkeepers and accountants love Receipt Bank! The concept is to save time on the expense-capturing process.
What you do is just snap a photo of any receipt and upload it through the app.
You'll need your receipts come tax time. Receipt Bank can help you keep your receipts well-organised in a central location.
Already use Xero? Receipt Bank can integrate with your account. Upload your receipts in Receipt Bank and Xero will automatically reconcile them.
Check out this video to learn more about using the Receipt Bank app.
Pricing
Receipt Bank offers an items-per-month pricing structure. As of 7 August 2017, the prices are as follows: entry-level is $25 for up to 50 processed items, midrange is $40 for 100 items and premium is $55 for 150 items.
Alternatives to consider are:
Poor money management will put an expiry date on your business.
Click To Tweet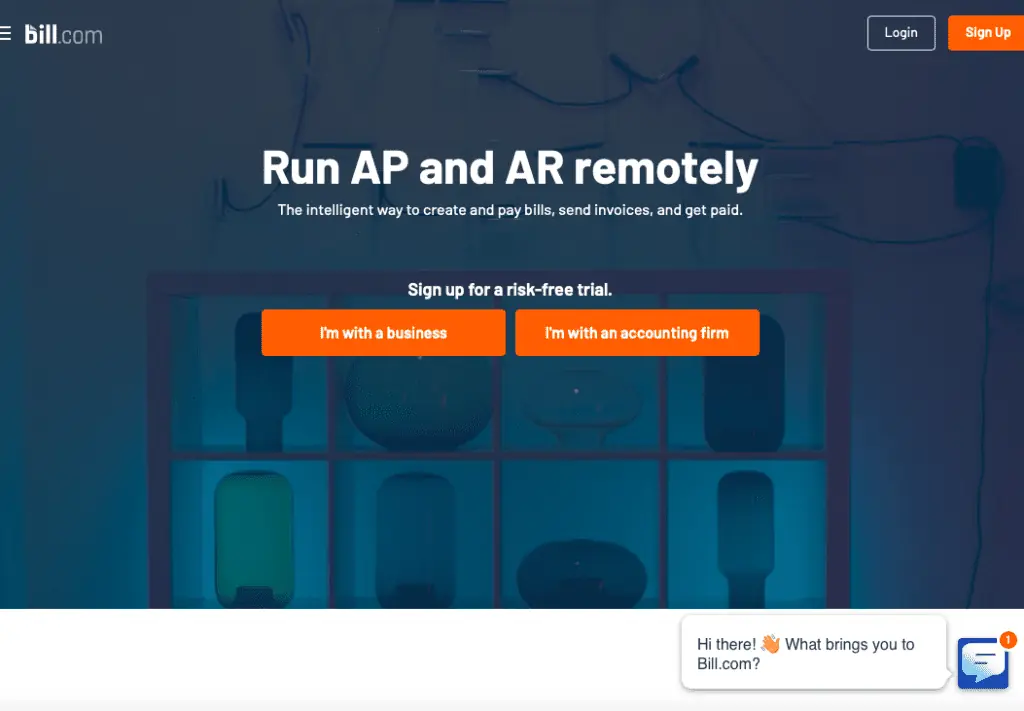 Bill.com is a convenient paper-free method for paying bills anytime, anywhere. Anywhere in the United States, that is.
Popular all across the USA, top banks and accounting firms alike use and endorse Bill.com.
Bill.com can be synced with Xero, Netsuite, Intacct and more.
Remember Receipt Bank mentioned above?
Receipt Bank also has an integration with Bill.com. Receipts uploaded to Receipt Bank head to Bill.com where they can be approved and paid electronically via ACH/EFT.
Pricing
The "essential" option, which is entry level, will cost you USD$29 per user month. This isn't particularly useful if you're looking for the synchronization to Xero. That option starts at USD$39 per user per month.
The premium option offers more features and is priced at $59 per user per month. After corporate there is a fourth option called "custom", with no set monthly price attached.
Alternatives to consider are: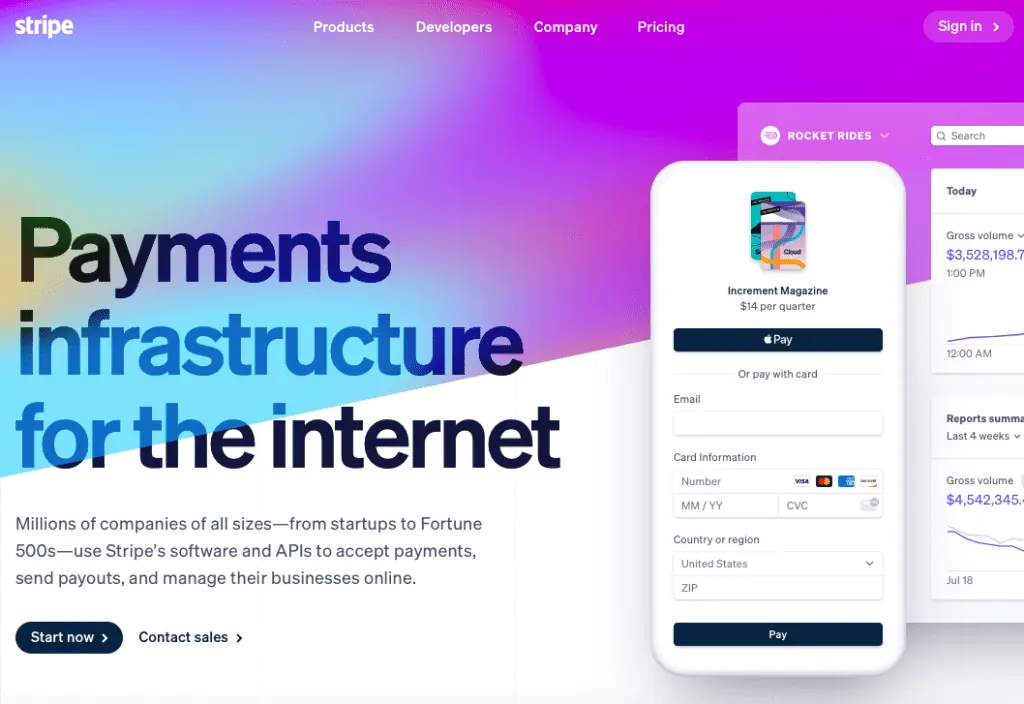 Stripe began it's life as /dev/payments. Understandably, this caused a lot of confusion outside of the company. The name didn't last long, and was changed to Stripe within a the year of launch. This swap came about after an interesting naming process.
Stripe lets your clients pay online. It also supports recurring payments and deposits the money directly into your bank account.
Pricing
Stripe offers a pay-as-you-go option, at 2.9% and 30 cents (USD) per transaction. This system is best suited to users who have a low amount of high-value orders. Fast-moving, low-value items could become expensive.
If you do run the latter business model, but still want to use Stripe, it would be best to contact their sales team.
Alternatives to consider are: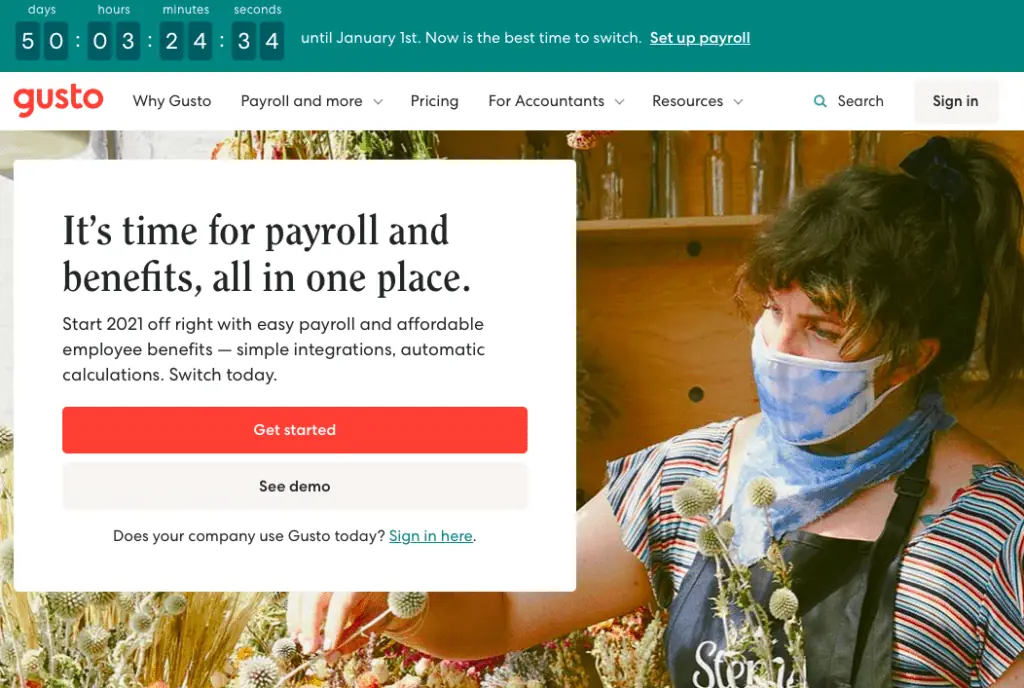 Gusto is a platform designed to make it easy for companies to onboard, pay, insure, and support their team. The software connects small businesses with licensed advisors to help them pick the right benefits for their team. The tool simplifies payroll and payroll taxes while helping employees make the most of their paychecks through savings and the Gusto Wallet App.
The company was founded in 2011 and has been helping businesses eliminate the need to outsource their HR ever since.
Pricing begins at $19 per month for a basic plan that's best for teams of 1 or 2 people.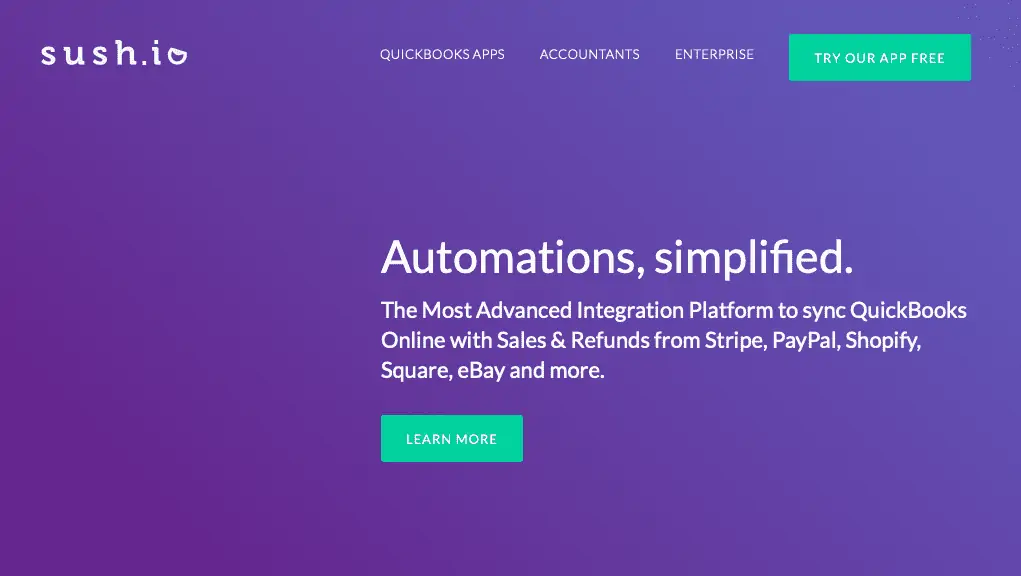 When you're tracking the sale of only one kind of product, then Sush.io can provide a more streamlined solution than Silver Siphon. It brings in automated sales invoices and matches these with transactions in Stripe.
It also offers a wide range of integration with other accounting-related softwares.
Another great thing about Sush.io is that it handles refunds really well. Check it out if refunding has been something of a problem for you.
Sush.io is an alternative to Silver Siphon. Which software you pick depends on the nature of your sales.
Pricing
The first package is USD$25 for up to 500 transactions. The next package is $50 for up to 3000 transactions.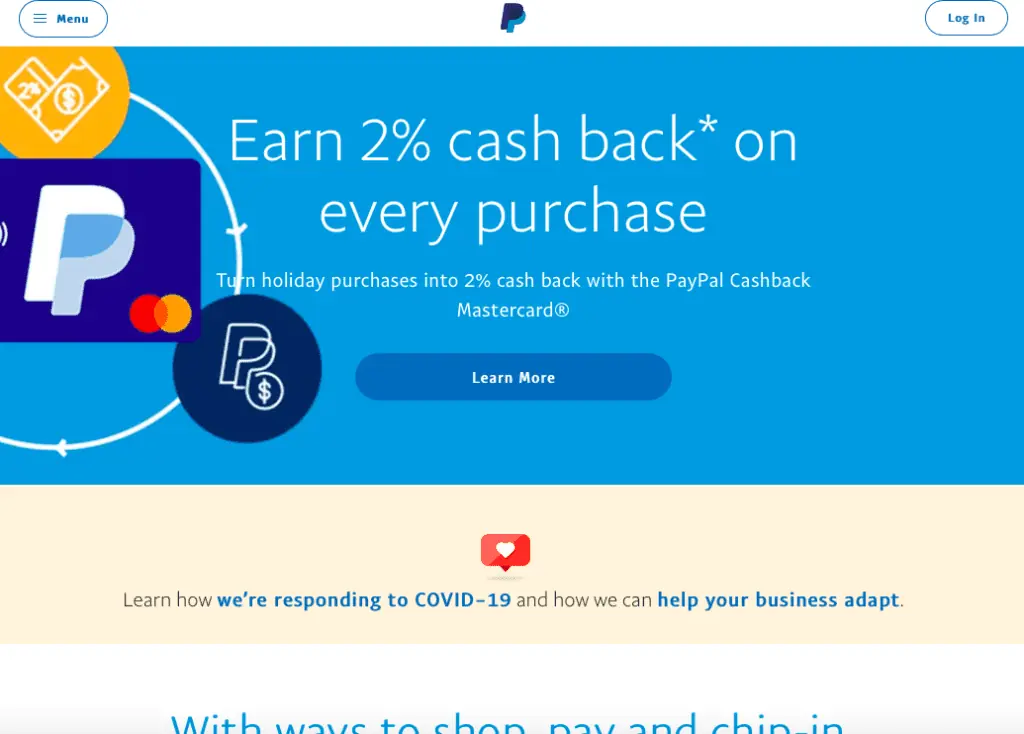 You're likely familiar with PayPal as an online payment service that allows you to receive and make payments around the world.
It's one of the top ways to pay outsourced or offshore staff. Very useful if your business employs internationally.
According to Purch's Top Ten Review of 'The Best Mobile Wallets', PayPal has "the largest user base", making it a common ground for merchants and buyers, alike.
Alternative tools to pay offshore staff:
Google Wallet – A rising star in the e-wallet category, Google Wallet is mainly used in the US. It accepts debit cards in a many countries, however, and could one day be a viable alternative to PayPal.
Worldpay – Worldpay is a large company focused on providing easy online payment solutions. I haven't used it myself but have heard others recommend it.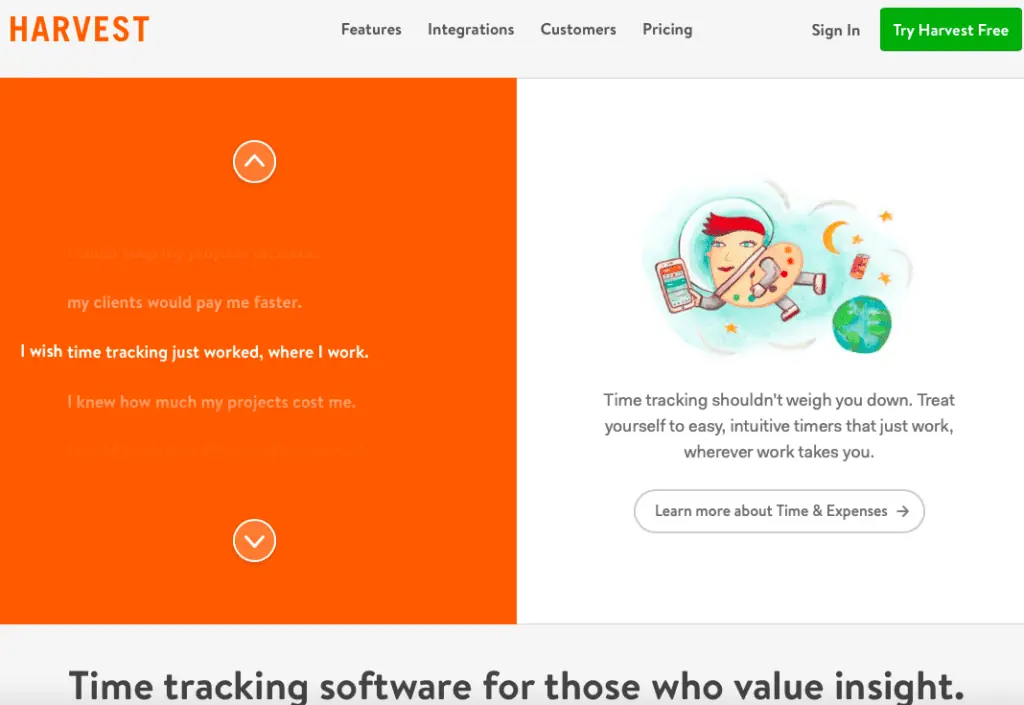 Harvest is a time-tracking tool for your employees or contractors. It gives them the freedom to manually log their hours or use a start-and-stop timer. The user can organise their time by client and/or project, adding notes as needed.
Harvest also offers reporting and easy invoicing. It's great for keeping an eye on your business' efficiency and profitability.
The interface is intuitive and the program easy to use.
There's integration with over 80 available apps, including Quickbooks and Xero.
Pricing
For an individual (freelancer) and up to two projects, Harvest is free forever. An individual with unlimited projects is USD$12 per month. More than one person is USD$12 per person, with unlimited projects.
Time-tracking alternatives:
Contact Bean Ninjas to learn more about effective #bookkeeping for your business.
Click To Tweet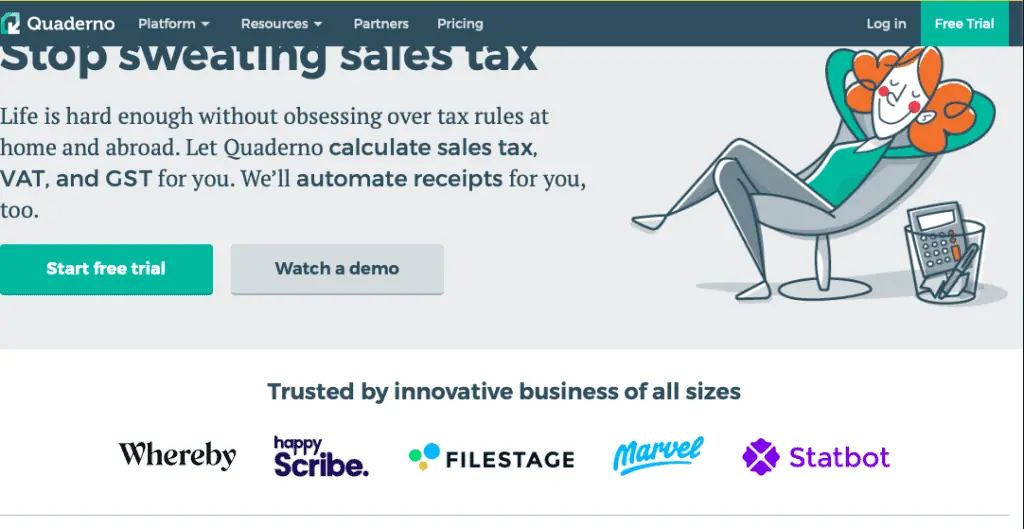 Quaderno is an automated system that manages your paperwork and makes it internationally-compliant. It can be integrated to a host of other programs, including Xero.
Quaderno's main feature is helping international businesses track sales tax in different countries. Sales receipts and invoices are available in many different languages and currencies.
Pricing
Up to 250 transactions a month will cost you USD$29 per month. Up to 1,000 transactions come at USD$79, and up to 2,500 will cost USD$149 per month.
The initial package gets you 2,500 API requests and the top package gets you 25,000 API requests. You'll also get priority email support with the premium package, whereas the entry-level offers 24-hour response-time support.
Conclusion
There you have it – a variety of useful tools that can help SAAS companies. If you were confused about the myriad of software that's available today, I hope I've given you some clarity.
Contact Bean Ninjas to learn more about effective bookkeeping for your business.
Have you tried or do you use any of the above software? What works for you and what frustrations have you experienced?
We'd love to hear from you in the comments.