With a global pandemic, closed international borders, months-long shelter-in-place orders, a contentious U.S. election, and Brexit, there will be entire history books written about the year 2020.

Reflecting on the past year – even if there are many things you'd rather forget – is a healthy process and a way to set goals for the year ahead.

Despite all of the tragic events that unfolded, we also saw many of our eCommerce clients see record-breaking sales as more people were forced to stay home and do their shopping online.
In this post, I'm going to reflect on some of the moments that defined 2020 for our team, clients, and company.
From the 7-day startup week in 2015 to 2,000+ days in
Bean Ninjas has come a long way from our launch 7 day startup style back in 2015.
We started with an idea, an email list of zero, and a launch offer of bookkeeping for $99/per month. We quickly learned that the offer wasn't remotely sustainable.
Niching down to scale up
Fast-forward 5.5 years, we're on a mission to be the go-to accounting firm for eCommerce entrepreneurs looking to scale to 8-figures.
From vCFO and financial advisory services to accounting and bookkeeping, we empower these entrepreneurs to gain confidence in their numbers and make data-driven decisions.
By tightening our focus from "all online businesses" to your eCommerce Growth Accountants, it allows us to specialize and know all of the ins and outs of eCommerce finance.
In an earlier post, Wayne said, "I didn't want to simply be better than other dedicated providers in this space, I want to be known as being different. This means moving into more growth coaching through insights and advisory services alongside our traditional bookkeeping offering."
Adding this extreme value has allowed us to price our services based on the added value we're providing for clients.
Creating new Bean Ninjas products
Inspired by Dan Andrew's book – Before the Exit – one of the main themes that this book whispers is how you can optimize the value of your business and create a network of brand assets.
While I'm not looking to sell Bean Ninjas, there is value in running a business that is ready to sell. It's a well-organized business that is enjoyable to run.
In particular, Thought Experiment 3 in Dan's book was – 'Are there hidden upsides in your business or platform?'
We've built a brand and audience at Bean Ninjas, which makes it far easier to launch a new product or, in some cases, spin-up a new business division.

This is something that really took shape in 2020.
Bean Ninjas Money Mindset
In late 2019 and early 2020 – which feels like a lifetime ago – we launched Bean Ninjas Money Mindset, which is headed up by Michael Wark. This is a consulting + education business – including CFO and financial advisory coaching – aimed to help owners better understand the story behind their numbers and grow profitable businesses that make a positive impact on the world.
Pro Tip: Not sure what a vCFO does? Check out our detailed vCFO guide here.
Bean Ninjas Europe
Over the summer, we expanded our presence with the announcement of Bean Ninjas Europe.
This division is led by one of our most tenured team members, Tom Mercer. With Tom having ownership in this new division, our interests are aligned.
Bean Ninjas Offers New Australia Tax Planning & Filing Services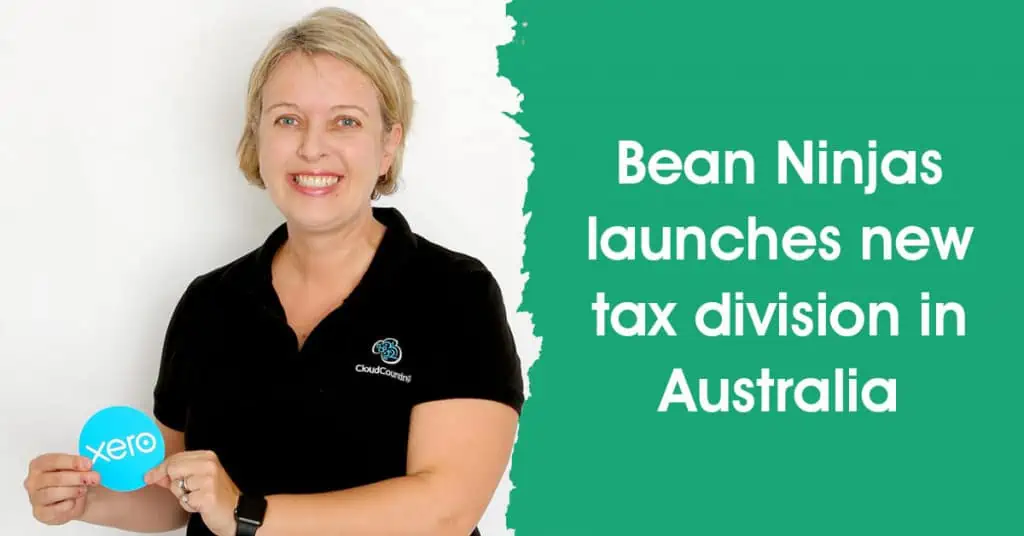 Bean Ninjas is expanding our suite of services in Australia and adding a new tax division.
In order to do this, CloudCounting is merging with Bean Ninjas to increase our specific eCommerce accounting capabilities in Australia.
This division is led by Tracey Newman, who is the founder and CEO of CloudCounting.
We plan to expand our tax planning and filing services internationally to the U.S. and U.K. in the coming year(s).
Delivering a world-class customer onboarding experience
Another big initiative we took on in 2020 was overhauling our customer onboarding processes.
The goal was to deliver a world-class experience for our clients. Some of the pain points we were looking to address:
Provide a quick and comprehensive onboarding experience for new clients

A seamless hand-off between team members so that no clients feel like they are being passed around

Communicate clear expectations around delivery timeframes and deliverables

Close the loop between internal team members in different departments and timezones

Build out systems for collecting and requesting feedback from new clients
Pro Tip: Want to read the full details around our customer onboarding project? Check out this detailed post.
Celebrating our clients' wins
Despite everything that went down in 2020, many of our clients also had big wins. We wanted to highlight some of those moments.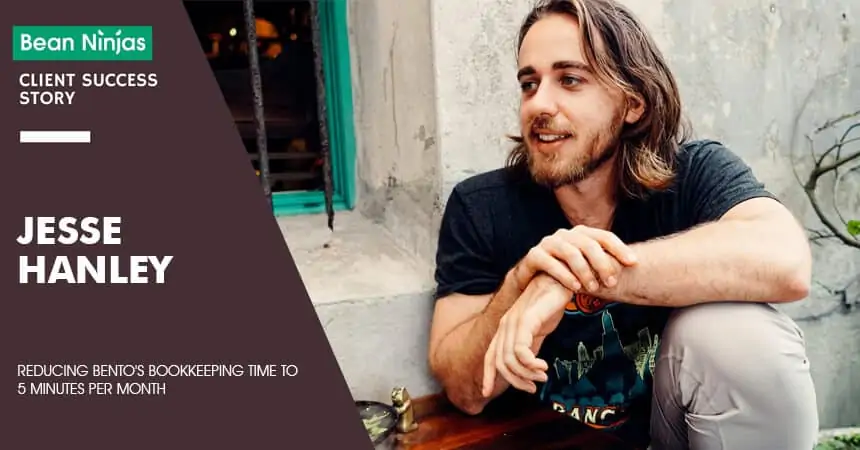 Bento's founder found a way to spend 5 minutes a month on his bookkeeping and still have total confidence in his numbers. Read Jesse's story here.
Jase Daemar shares how he grew his eCommerce business – Mister Jones Health by 800% in one year on the eCommerce Influence podcast. This episode is a must-listen.
Congrats to our client, Zea Relief, for officially being registered as 'A Family Owned Australian Business.'
Our team's featured moments
Here are some of our favorite moments from our team in 2020.
We published our 100th podcast episode. In this episode, Meryl and Wayne share the lessons they've learned along the way, as well as reflect on some of their favorite episodes and key takeaways. Listen here.
2020 was the year of virtual conferences and events. Our team spoke at a number of them, including:
And, both Michael and Anf spoke at both the Running Remote Conference and Re:Think Virtual Summit
Our team also appeared on dozens of podcasts this year, including but not limited to:
We also hosted a number of eCommerce master classes, webinars, and virtual events.

And, spoke to 100+ eCommerce operators to produce our Recession Impact survey and detailed report.
---
What's ahead?
I can't help but get excited for the years to come. We have some big goals, including:
Become the go-to eCommerce accounting firm for eCommerce businesses scaling to 8 figures and beyond
Building out key partnerships in the eCommerce industry
Holding our first, all-hands company retreat (that is once it is safe to travel and hold mass gatherings again)