CloudCounting merges with Bean Ninjas and adds eCommerce tax accounting services
Bean Ninjas is expanding our suite of services in Australia and adding an eCommerce tax division.
CloudCounting is merging with Bean Ninjas to increase their specific eCommerce accounting capabilities, including bookkeeping, accounting, vCFO, and tax, and to offer expert advice in the USA and UK.
This aligns with the repositioning of our brand to:
Bean Ninjas – eCommerce Growth Accountants
Your-go-to-accounting firm for eCommerce businesses looking to scale
In this post, we're sharing a behind-the-scenes look into this process.
Why would a bookkeeping business want an eCommerce tax division?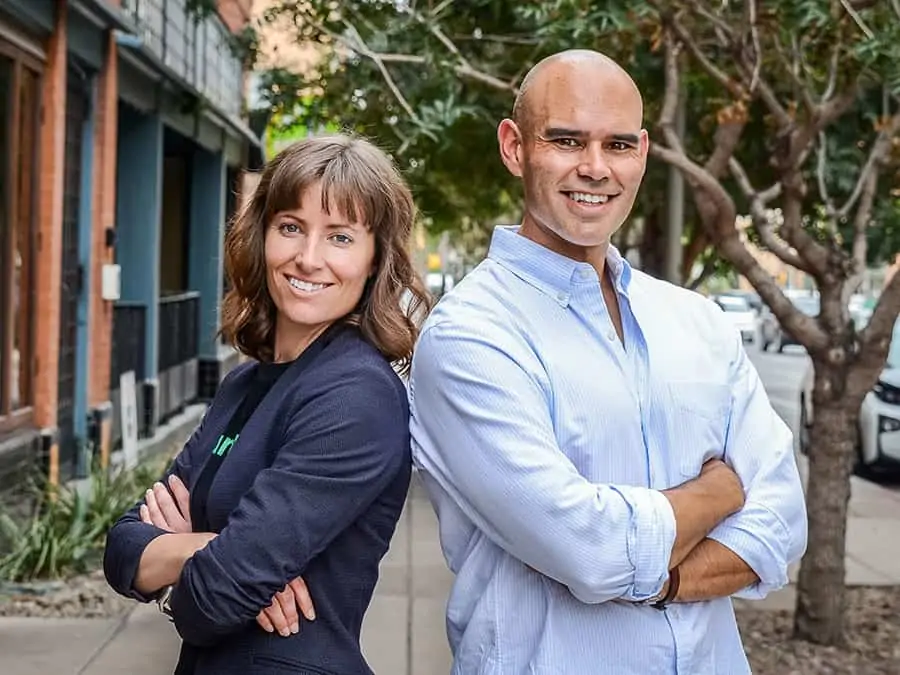 Bean Ninjas started as a fixed fee bookkeeping provider with a volume-based business model.
Over the last couple of years, we noticed a trend where clients wanted to work with an accounting firm that understood their industry and could handle bookkeeping, vCFO, and tax accounting under one roof.
This meant they didn't need to work with many different providers and it also makes the process much more streamlined as the bookkeeping process can be tailored to fit with the vCFO and tax services.
Having an industry niche allows us to go much deeper into that industry – in this case eCommerce – and understand the key drivers, metrics and margins for the industry.
We believe in this vision for an 'all in one' niche firm and for the last 2 years we have been working on building out a tax offering in Australia. This has included posting a job ad for a tax accountant and various merger / acquisition conversations with other tax firms.
Why didn't we hire a full-time eCommerce tax accountant?
We received feedback from multiple colleagues and advisors that we should be hiring the tax accountant rather than merging with another firm, so that we could hold onto more equity.
This was great in theory, but it did prove difficult to hire a tax accountant who had great technical skills, strong communication skills, and the knowledge to run a tax business, which is a much larger undertaking than delivering tax services.
While we may own less equity, it was going to take a huge amount of my time to build a tax practice from the ground-up.
Merging or acquiring a tax practice seemed like a much faster option.
When we heard that Tracey Newman from CloudCounting might be interested in merging, we saw this as a huge opportunity as CloudCounting also specialises in the eCommerce space.
Once we spent some time together we realised we had a similar vision and alignment around values too, which is super important to us.
What does this mean for our clients?
There will be little to no impact for any existing Bean Ninjas or CloudCounting clients.
All of our existing clients will continue to be supported in the same way and by the same teams. We will be hiring additional staff members where needed.
In addition, any existing Australian Bean Ninjas customers will also now have the option to add eCommerce tax support.
So what has changed?
From 1st January 2021, new clients will be onboarded to our new entity trading as Bean Ninjas Australia.
Overtime we will gradually switch over billing to the new entity for our existing clients. However, we expect this will pose only minimal impact.
In the coming months, Meryl will be implementing some of the systems used to run Bean Ninjas for the CloudCounting team and customers.
Structuring the deal with Tracey from CloudCounting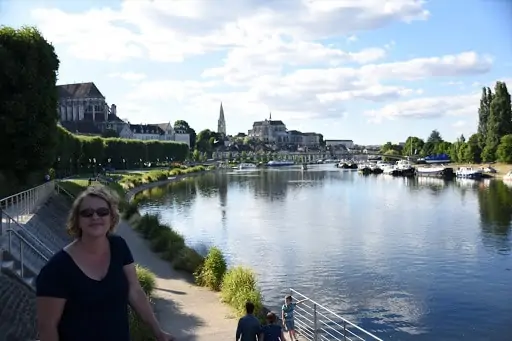 We first started serious conversations in September 2020. Things moved quickly, as we were both motivated to get a deal done.
My previous experience with partnership negotiations also helped. The first one being bringing on Wayne as a business partner. Then, launching a new division with Michael and this deal with Tom a few months ago.
In order to agree on the percentage of ownership we had to agree on what each company was bringing to the table and then value that. The deal seemed to have a big upside for us both, so we didn't negotiate too aggressively when it came to the valuations.
We both thought it was important to separate our work in the business from our ownership of the business.
Tracey is going to continue working full-time in the new business and I'm going to work part-time in this new entity throughout 2021 to ensure we have a smooth transition.
We will each be paid a salary for the work we do which is separate to our ownership of the business.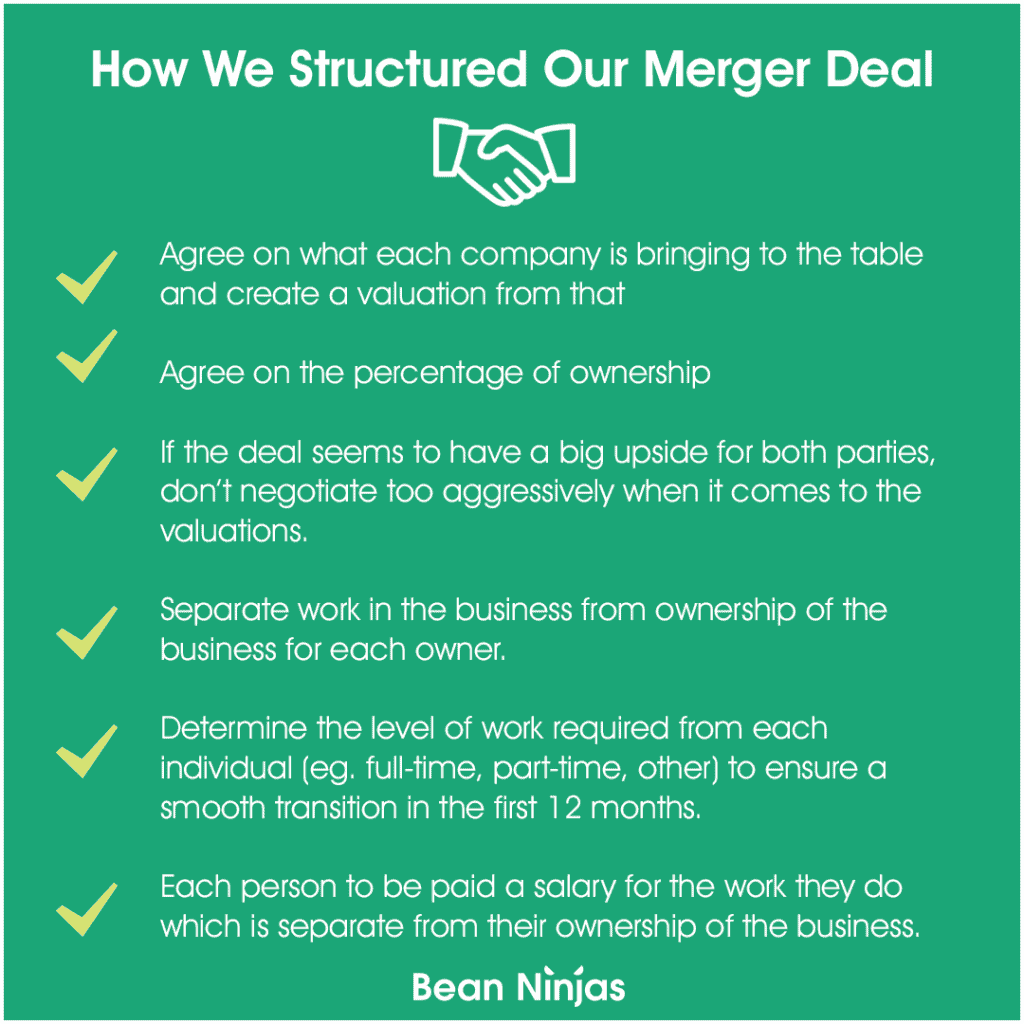 What was Tracey looking for?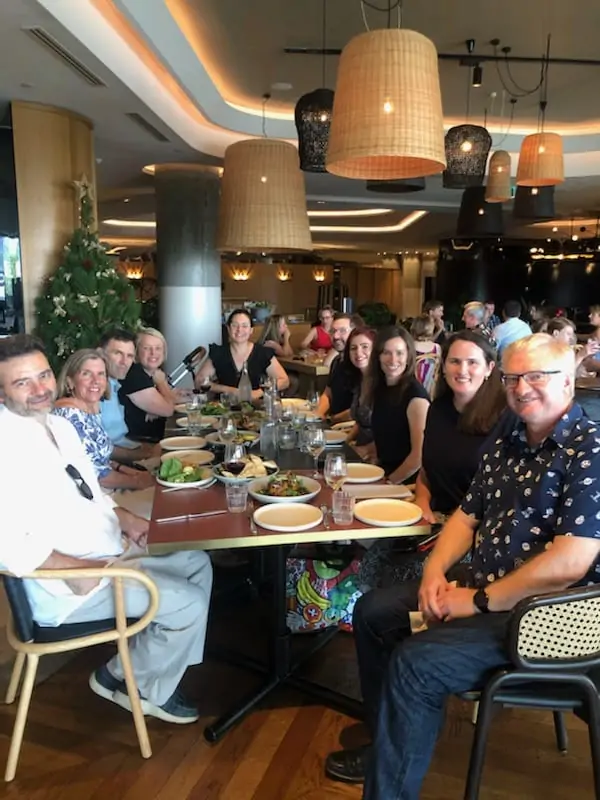 "CloudCounting has been in the fortunate position of gaining more work than we have capacity to service," says Tracey. "The only way forward was to implement policies and procedures to allow us to scale profitably.
We tried to implement these procedures in house but have not been successful in finding the right people to manage this project.
Bean Ninjas has the same industry specialization and has developed intellectual property in relation to ensuring the right things are done by the right people. They are also huge advocates of working from anywhere which is very important to myself and my staff."
Tracey felt she needed help systemising her business in order to grow to the next level and to have more time off to spend with her family.
This played into my strengths. I love systems and processes and managed to remove myself from the day to day operations of Bean Ninjas through a combination of team building and systems and processes.
Tracey adds, "Over the next 5 to 10 years, I hope to take more time to travel and reduce my workload. This was only going to be achievable by bringing in other equity partners to share the management of the business.
We also want to fully service our eCommerce client base to provide them on ground support in the countries where they are selling. The merger with Bean Ninjas allows us to offer expertise in both the USA and UK. We hope to bring on other partners in additional locations such as Asia."
We also had a clear strategy about what kind of company we wanted to build at Bean Ninjas and our vision for the future. Aligning with another eCommerce accounting business in Australia with a great reputation and an ability to deliver tax services solves this problem.
What's ahead?
We already have Bean Ninjas eCommerce specialists in place in two regions, with Wayne heading up Bean Ninjas America and Tom leading Bean Ninjas Europe.
Once our tax services are operating well in Australia our next move is to add tax services in the US and UK.
Tracey adds, "This will be a very exciting solution for large scale eCommerce businesses who recognize the value of outsourcing functions that they do not have the time or interest to manage.
In this time of add-on solutions to increase automation, it is essential that your service providers understand your industry inside and out. Your accountant should be the one stop shop for bookkeeping, advisory, and tax and keep up to date on all the developments in your industry."