Considering working with a VCFO in your eCommerce business?
Did you know the median salary for a full-time Chief Financial Officer (i.e. CFO) is $385,412 USD? That's before any benefits, vacations, and/or equity.
At that salary, most seven-figure eCommerce businesses simply can't afford to hire a CFO on a full-time basis.
In fact, we're guessing as a founder you are not even paying yourself close to the same amount as the median CFO salary. Even if you could afford to pay nearly $400,000 for an experienced CFO, do you even have enough work to justify the cost of a full-time hire?

This is where hiring a virtual CFO (i.e. vCFO or fractional CFO) can be an attractive option. In this post, we're going to outline what you need to know before you hire a vCFO, including:
What is a VCFO?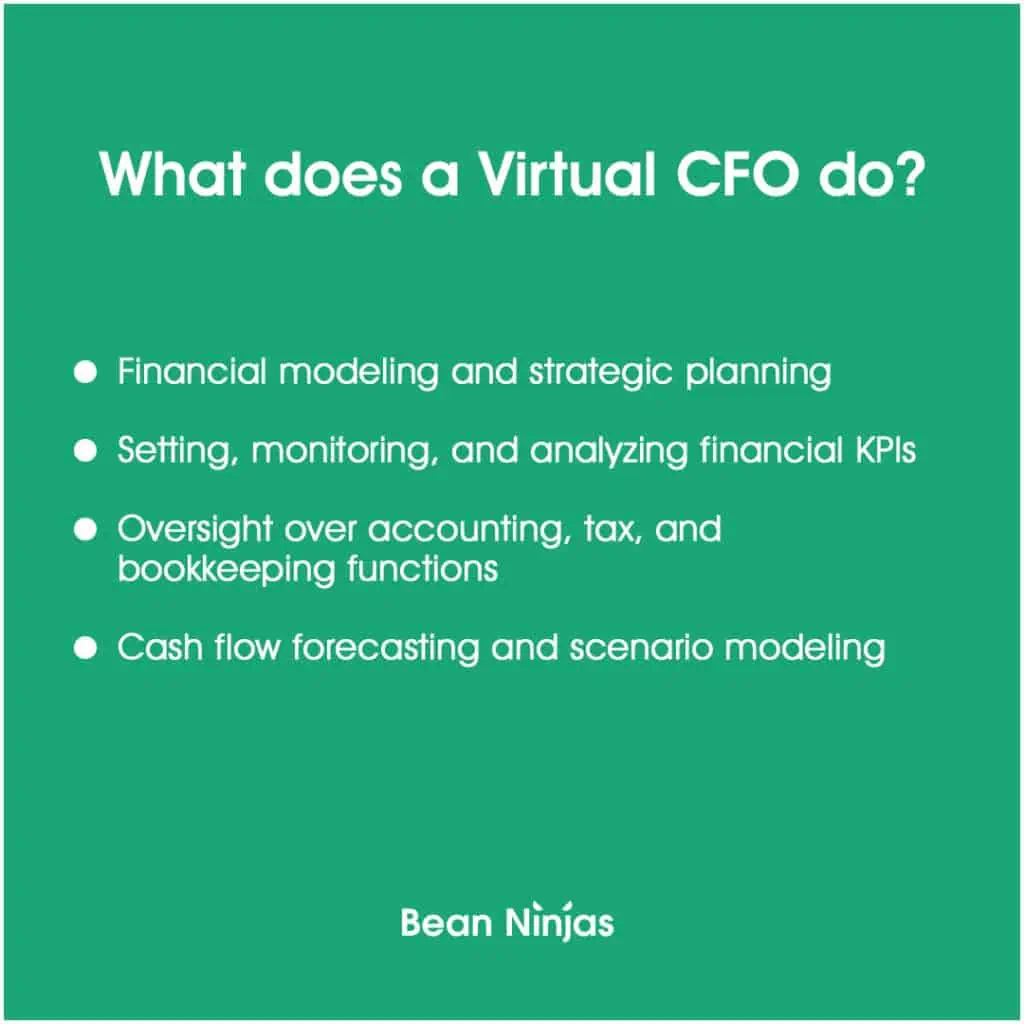 A virtual CFO performs the vast majority of the duties of a CFO but on a contractual, remote, and part-time basis. The actual responsibilities and deliverables will vary depending on if you are working with a solo vCFO or hiring a vCFO firm.

Regardless of which type of vCFO you hire, the four main buckets of virtual CFO services include:
Financial modeling and strategic planning
Setting, monitoring, and analyzing financial KPIs
Oversight over accounting, tax, and bookkeeping functions
Cash flow forecasting and scenario modeling
Because a vCFO works part-time in your business and generally has multiple clients, you can expect to pay a few thousand per month for these services instead of approximately $32,000 per month (That's before benefits) for a full-time CFO. 😉
Plus, if you work with a vCFO firm, you are working with an entire team, so you always have someone to call if you need help, even if your main contact is on vacation that week.
What does a VCFO offer?
This will depend on the vCFO or vCFO firm that you work with.

However, in general, a vCFO can help with all of the following:
Strategic financial planning and strategy
Comparative analysis (year over year and actual to budget)
Contribution margin analysis
Profit analysis and coaching
Pricing
Corporate structures and accounting
Tax strategy
Setting financial KPIs
Inventory planning and forecasting
Capital allocation
Burn rate analysis
Strategic mergers and acquisitions
Getting your finances prepared if you are preparing to sell the business
Cash flow forecasting and scenario modeling
Financial risk management
Debt planning and reduction
Why is this a growing trend?
There are two big trends that are driving the rise of the fractional CFO.

The first is simply more demand. If you do a quick Google Trends search, you can see searches for virtual CFOs have been steadily increasing over the last five years.
It makes sense. If, as an entrepreneur, you knew there was a way to get the majority of the value of having a full-time CFO on staff at a fraction of the cost, why wouldn't you want to do this?
The second trend is more complex. The accounting industry is being eaten up by automation, software, and to lesser-extent outsourcing. As cloud accounting software such as Xero gets more sophisticated, it is easier to maintain your books and see financial data in real-time. This is driving down bookkeeping costs.

However, just because you have access to more financial reports and data than ever before doesn't mean you know what you should do with it. Analysis paralysis is real – especially if you don't have a financial background.
Savvy accounting firms are seeing these trends play out and up-leveling their skills to offer financial advisory services – such as virtual CFO offerings. They are helping their clients analyze and act on all of the financial data they are collecting.
Top benefits of working with a VCFO
When you hire a tax accountant, the benefits are implicit. You pay the tax accountant to prepare your tax returns, so you can keep Uncle Sam happy and yourself out of legal and financial trouble (if you are a U.S. citizen).
The same goes for when working with a bookkeeper. You are getting the peace of mind that your books are accurate and up-to-date. This means that you have accurate financial statements and that you are paying the right amount in taxes.
If you are considering working with a vCFO for the first time, it can feel a bit daunting since there isn't usually a set deliverable like with a tax accountant or bookkeeper.
One of the biggest benefits of working with a vCFO is that you are getting a strategic financial advisor. You can have them onboard your team that can put numbers around the strategic vision you're working to deliver.
You'll also have more confidence to make strategic, data-driven decisions to inform your business's growth potential. For example, a vCFO can run detailed cash flow forecasts and projections each quarter. This can not only help you take advantage of any growth opportunities but also mitigate risks.
In addition, many vCFOs specialize in a specific niche or a few niches. When you specialize in a specific niche, you have a much deeper level of knowledge than a generalist. For example, here at Bean Ninjas, we focus on eCommerce businesses. This specialist knowledge compounds even quicker for vCFOs since we're working with many clients all in that niche at one time.

In fact, this is where vCFOs have an advantage over even the most tenured CFO. A CFO is only working in one business at a time, and he or she is usually there for several years.

While they will become the financial expert in that particular company, they won't have expertise in the niche as a whole. This is something that a vCFO will have since their expertise compounds exponentially with every new client they work within their niche.

As your business grows as you start thinking about acquiring other businesses or potentially selling yours, this is where having a vCFO becomes even more valuable, especially when it comes to preparing seller-ready financials.
What are the best practices for working with a VCFO?
The biggest benefit of working with a vCFO is that you are getting a strategic financial advisor who can provide an objective perspective and help you make strategic financial decisions.
This means that three of the best things you can to do to get the most out of working with a vCFO are:
Be transparent about the state of your eCommerce business and what you need help with
Review your financial reports and KPIs regularly
Ask questions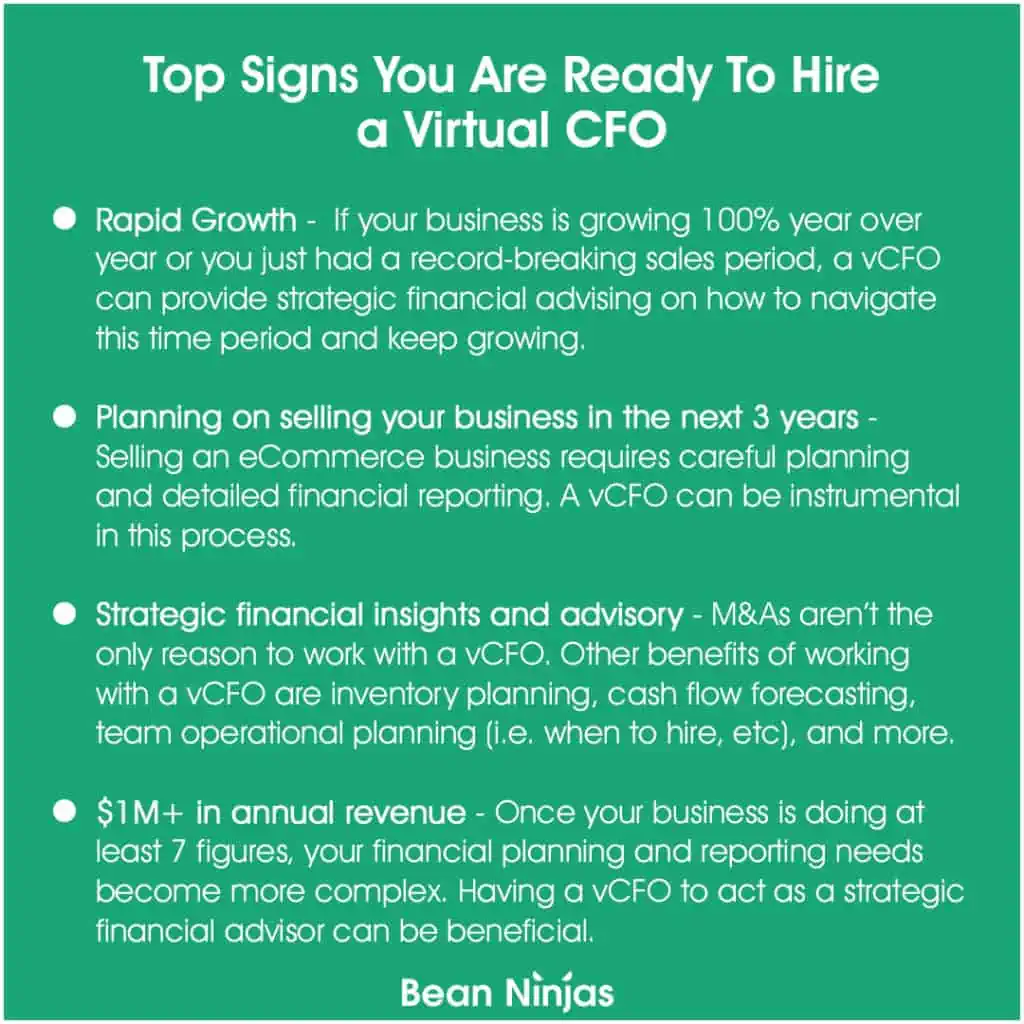 One of the best places to start is to improve your cash flow and get more confident with your numbers. Learn how to use Xero effectively for your eCommerce business with our free Xero toolkit. This includes our step-by-step guide to getting your Xero file in order, a Cashflow Forecast Template, and a Bookkeeping timetable template to help you stay on top of your finances & get current reporting. Download now.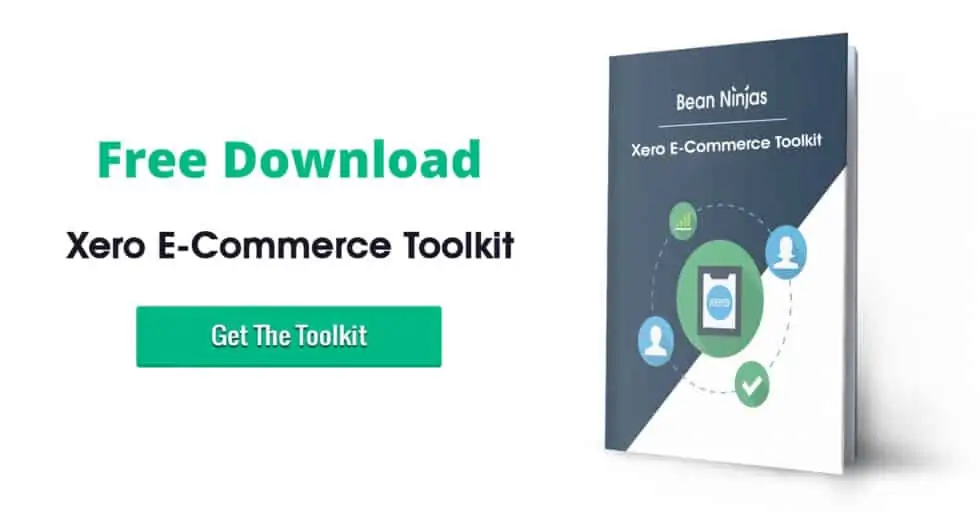 How to find a vCFO
The process for finding a vCFO is similar to finding an accountant or even a business coach. Because of this, many people will turn to their network for referrals.

However, you shouldn't blindly trust and hire the first vCFO that your friend recommends. It is up to you to do your due diligence. Here are some simple questions to ask yourself before you hire someone:
Do they have an accounting degree and any additional certifications? – You wouldn't trust an anesthesiologist to care for you during surgery, who learned everything they know from watching surgical procedures on Youtube and didn't graduate from medical school. While this is an extreme example, why would you hire a virtual CFO who doesn't have a degree in finance or accounting?

Do they have specific expertise in your niche? – A vCFO who specializes in your niche is almost always better than a generalist vCFO since they have spent the time to go deep in your industry.

Does their personality mesh with yours? – Just like a business coach, a vCFO can act as a sounding board. If there is a personality mismatch, you won't get as much as you otherwise would.

What's their communication style? – If your vCFO likes to answer everything in 5 paragraph emails and takes 48 hours to respond, but you value quick, short text messages, this could cause issues down the line.
Pro Tip: Make sure to Google your vCFO before you hire them. See what they share on their website, what they are sharing on social media, and especially what their clients have to say about working with them. If you can't find much information about them online, consider that a red flag.
---
Looking for a virtual CFO for your eCommerce business that has your best interest in mind? Schedule a free call with a Bean Ninjas team member today.