Working remotely has provided Ness Aquino with many opportunities to meet people across the global online community, learn from them and enhance their businesses.
Ness has been doing this for nearly 8 years, making her a veteran in the digital community who has a passion for working online.
"I just really love the concept of working online. It really gives me a sense of freedom; to learn, to earn at my own convenience, and to give quality love to my family while working, especially with my 4-year-old son."
A Veteran of the Digital Community
Ness found her first online role in 2010, originally securing work as a virtual assistant through online platforms such as Odesk and Upwork.
A chance encounter took Ness's online work journey onto a new path, one that led her to Bean Ninjas. After successfully completing a work project with the renowned digital entrepreneur of Digital Exits, Jock Purtle, her talents were swiftly referred to another extremely successful acquaintance of his, author of the 7 Day Start Up, Dan Norris.
She worked for almost 3 years as a virtual assistant with WP Curve before they were acquired by GoDaddy. When that happened, Dan knew exactly where to refer Ness to an exciting startup also on it's path to success… Bean Ninjas!
"I am really quite fortunate to have had such transitions. I feel so blessed and grateful that these people came into my life. And, what a coincidence that they are all from the land Down Under! They are all great people. I know that my journey with Meryl and everyone else in Bean Ninjas will only grow more productive and interesting as I go along."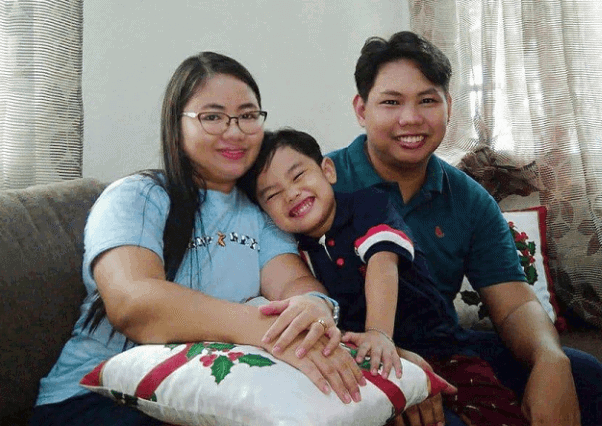 Meet Ness Aquino and find out why Bean Ninjas is her perfect work at home.
Click To Tweet
An Unexpected Career Journey for Ness
Ness Aquino admits that if you had asked her a couple of years ago what she would be doing today, working for an online bookkeeping company definitely wasn't on that list! But, she says it's been a wonderful surprise:
"It really has given me a lot of new things to learn. I thank Meryl for that, to Kaye, Michele, and Michelle who have all worked closely with me. They have patiently taught me how everything works. Each new task that they give to me – I actually enjoy every minute of it!"
Related article: Top 20 Small Business Tools for Successful Online Entrepreneurs
Although her background isn't in accounting, Ness says that her time with Bean Ninjas has inspired her appetite to learn more about the industry. She studied some accounting back when she was in college and hopes that through her work at Bean NInjas she can explore her new found passion.
Ness acknowledges that her career journey has been a challenging one, but that it has definitely paid off. Especially now that she's found her way to the Bean Ninjas team:
"The greatest challenge I've had was when I was just starting in the online industry as a freelance virtual assistant. How could I adapt to every role? How could I become flexible and cater to every clients' different projects? As time went by, things have changed, according to my plan. That is something I should always be thankful for and proud of."
Success for Ness is when you've achieved your successes through passion and hard work. She believes you have to love what you do, for you to be able to call it a success. Asked about her top three lessons from her career journey, Ness had these thoughts to share:
Grab every opportunity that knocks

With patience and dedication, we can learn anything

Life is all about balance; Multi-tasking is the key
Ness has no doubts at all in her mind about sticking to her career with Bean Ninjas:
"With Bean Ninjas, learning is limitless and that's what I'm looking for. Plus, all the people are amazing. They are like a family to me."
Related article: How to Make Business Outsourcing Easy for You
Working for Bean Ninjas gave Ness Aquino the perfect work-life balance she has always wanted.
Click To Tweet
Ness's Personal Philosophy
Like many of us, Ness Aquino places a high value on three key areas of her life: family, work, and happiness. She places the highest value on family, and especially quality family time, making sure she is present for them and seeking ways on how best to support them.
For her, that is happiness. And, her virtual work has allowed her the perfect balance to achieve this.
She has two philosophies that she lives by in life and that she reminds herself of regularly:
Whenever you need to accomplish something, even if it is really hard, just tell yourself you can do it. Work at it, bit by bit. Keep going and seek success.

Your attitude says who you are. It reflects how you live your life.
She has no regrets when it comes to what advice she would give her 13-year-old self, Ness says, she would say to stay focused, but also, take the time to look around and be still with who you want to be.
Although Ness is very happy with her life, there's still a few more things she'd like to tick off her bucket list – and no surprises they're all related to improving herself for her work!
She's keen to achieve more training to help her in her current role and seeking to build a long-term relationship with Bean Ninjas.
Related article: Bean Ninja Team Spotlight: Tom Mercer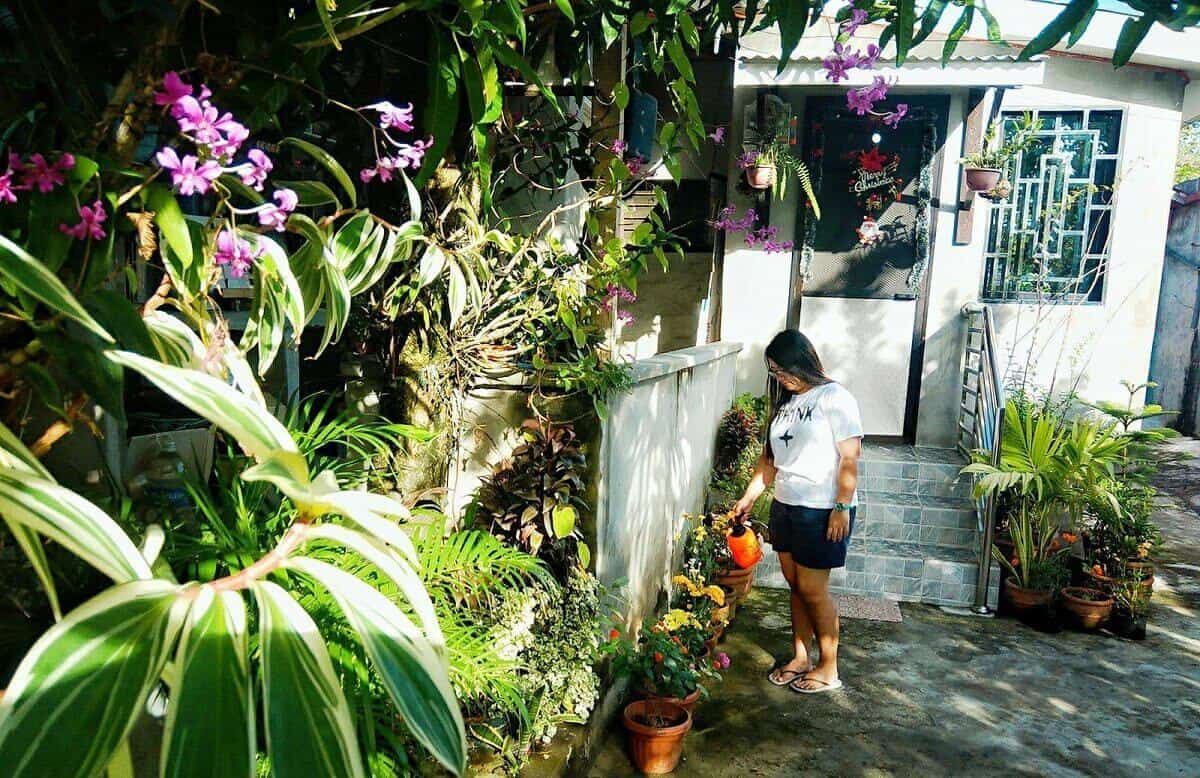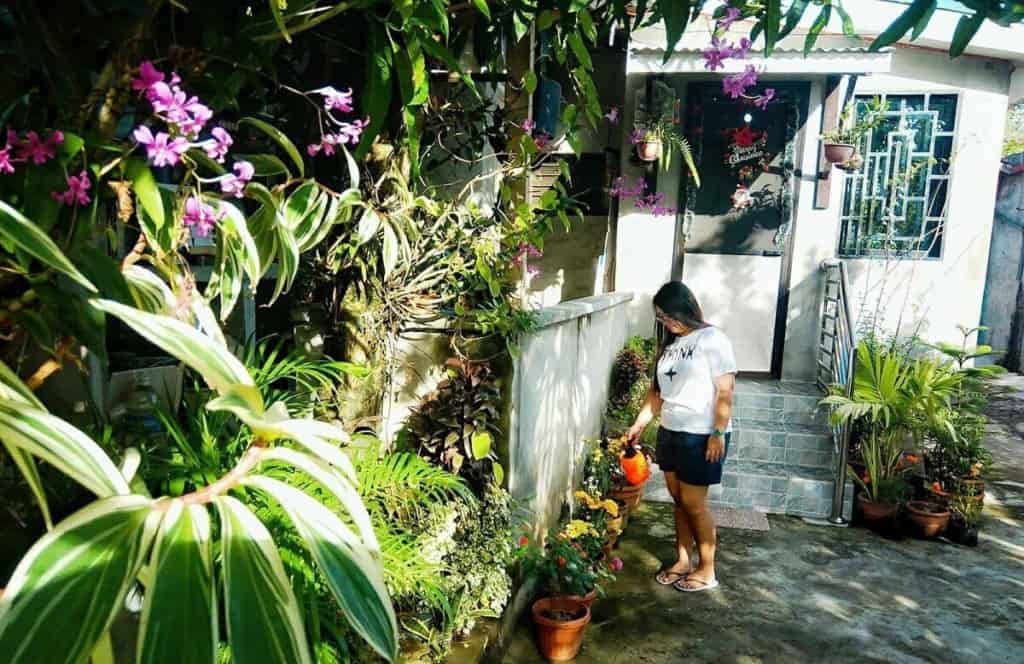 Ness's online work has allowed her more than freedom and quality family time. It meant that she and her husband were able to build their own house!
She loves to fill their home with vibrant colors – whether it's different flowers in pots around the home or their vibrant pets. They currently have an aquarium filled with different fish species and a pair of parakeets! It's the perfect place for spending quality time with her husband and her son.
Ness says that everything they have now is the fruit of years working as a virtual assistant, and she's very proud of all her hard work.
We think you've got lots to be proud of, Ness! What an amazing journey.
—
At Bean Ninjas, we've mastered how to build a high-performing team across multiple continents. That's helped us discover quality talent like Ness Aquino. Contact us to learn more about our incredible team and how we can help you.