We're thrilled to announce that Morgan Hurst has joined the Bean Ninjas US team as our new Accounting Manager.
Morgan brings a wealth of experience and expertise in financial management, having worked in various industries, including tech and consulting.
As we continue to grow and provide the best accounting services to our eCommerce clients, we're confident that Morgan will play a key role in helping us achieve our goals.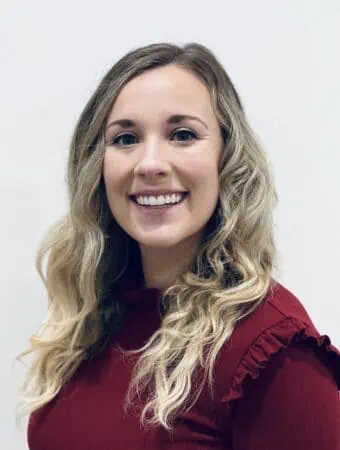 From the Heart of Utah: Morgan's Journey to Bean Ninjas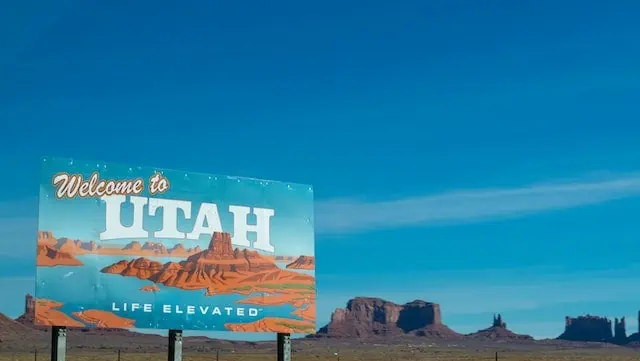 Morgan grew up in the beautiful state of Utah and attended BYU, the second-ranked accounting program in the nation. After graduation, she hit the ground running, landing a CFO job at a small tech company right out of college.
"I loved working for a startup at the beginning of my career. I love the ownership and growth opportunities that startups provide," Morgan says.
During her time as CFO, Morgan was instrumental in managing the company's financials from start to finish, improving its performance, and positioning it for acquisition by a larger accounting firm.
"I created and maintained bookkeeping processes, managed cash flow and receivables, worked with banks for funding, and managed bank covenants," she explains.
"I also generated reliable forecasts, automated important reports for management, and managed the internal data warehouse."
From there, Morgan shifted her focus to consulting, where she helped mid-sized companies improve their financials and achieve their business objectives.
With her strong work ethic and expertise, Morgan quickly established herself as a top financial analyst, generating 4.3 times her cost in revenue and maintaining contract renewals with every client she worked with.
"I'm passionate about making an impact with the company and people I work with," Morgan says. "I love learning new things and growing my career."
Joining the Bean Ninjas Family
So, why did Morgan choose to join Bean Ninjas?
"I loved the opportunity to oversee a well-established, awesome team that are experts in the e-commerce industry while also using my past experience to improve project profitability and capacity efficiency," Morgan says.
"And of course, being able to maintain my work-life balance while still having a 'seat at the table' was a big factor in my decision."
But it wasn't just the job that attracted Morgan to Bean Ninjas, she was also drawn to the company's values and vision of providing freedom to eCommerce entrepreneurs.
"After meeting Wayne (Chief Operating Officer) and Michelle (Director of Cloud Accounting Services), it was clear that I'd be working for great people who have a vested interest in my career and would value my input while providing mentorship," Morgan explains.
Bringing Value to Bean Ninjas' Clients
As the Accounting Manager at Bean Ninjas, Morgan is critical in helping our eCommerce clients achieve their financial goals.
She brings her expertise and experience to the table, using her strong financial management skills to ensure that our clients' books are in order and their finances are in good hands.
But Morgan's impact goes beyond just bookkeeping. She also provides valuable insights and recommendations to our clients, helping them to improve their financial performance and achieve their business objectives.
Morgan's role also extends to the Bean Ninjas team. As a company leader, she works closely with our delivery team to ensure that we deliver the best possible services to our clients.
Interested in learning more about our eCommerce Virtual CFO services? Refer here.
A Force to be Reckoned With
Morgan has a wealth of experience in the financial industry, having worked as a CFO for a tech company and as a financial analyst for several businesses. Her background in bookkeeping, cash flow management, forecasting, and project pricing has made her a valuable asset to Bean Ninjas and our clients.
Morgan's drive and determination are evident in her achievements.
She put herself through college working as a top salesperson at a Chevrolet dealership and went on to become a CFO right out of college. She is certified in Tableau and Alteryx and familiar with Salesforce and NetSuite.
When asked about her life motto, Morgan shared this insightful quote:
"Opportunities don't go away; they just go to someone. Grasp every opportunity and be generous in your expressions of gratitude."
Morgan's Heart and Soul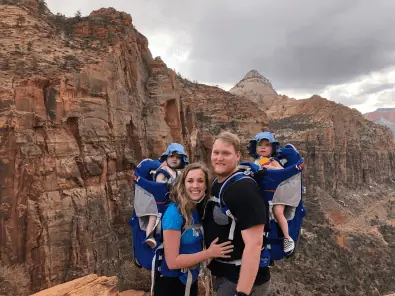 Morgan is more than just a skilled financial expert. She is also a warm and empathetic individual dedicated to her family and work.
When she's not hard at work at Bean Ninjas, Morgan loves to spend time with her family.
"I have been married to my amazing husband for almost five years, and we have twin daughters who are almost three and a son who is almost six months old."
Morgan, who loves the great outdoors, resides near many mountains and national parks.
She also loves exploring new destinations (a common theme amongst the Bean Ninjas team).
"I love traveling. Nothing gives me greater perspective than being immersed in a different culture and experiencing new places."
Welcome to the team Morgan!
Morgan is a valuable addition to the Bean Ninjas team, bringing her wealth of experience, passion, and drive to the table.
She is dedicated to helping our clients succeed and positively impacting the eCommerce industry. We are proud to have her on board and look forward to all the amazing things she will achieve with us.
---
Want to find out more about working at Bean Ninjas? Check out our Careers page and view current job openings.