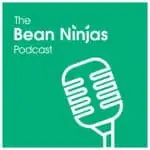 Want to automate your business with Xero add ons?
In Episode 47 of the Bean Ninjas Podcast, Bean Ninjas CEO Meryl Johnston talks to chartered accountant and cloud-accounting expert Heather Smith about how you can automate your business through Xero.
There are numerous options out there to receive compensation for work that you do. The ease of receiving that payment but also the charges associated with it are the two things you need to think about.
If you are starting out, Paypal is going to be the easiest option for you to receive payment. However, as your business and income grow, the charges associated with that will grow as well.
That is when you need to consider other alternatives.
Related: 10 Best Bookkeeping Tools for Saas Companies
Want to learn about Xero add ons and automating your business accounting? Listen to our chat with @HeatherSmithAU #xero #accounting #automation Click To Tweet

Xero add ons examples
Xero has a marketplace with over 700 add-ons. In this episode, Heather discusses some of the more popular Xero add ons, including:
They all integrate with Xero.
By using them, you can massively reduce the time around reconciliation and the time worrying about pulling cash into the business. Heather's advice is to be aware of what the options are.
GoCardless, for example, has a very low fee per transaction and its services are the cheapest. It uses debit, while some of the other solutions, like Stripe and Ezidebit use a credit card.
Here's a video with more info on Xero add on service GoCardless:
Heather suggests that once you sign up to one of these add ons, you then monitor and review it. This way, you can always move to another addon with better rates.
Heather also addresses the flaws of these services. If you are bothered with the double exchange, then you'd definitely want to tune in.
Related: Avoid Stripe and Xero headaches: Step by Step Guide
Paying contractors overseas via Xero add ons
Transfermate, Transferwise, Payoneer are some of the solutions you should know about. They integrate with Xero, and the good news is: they charge less than banks!
Related: Virtual Payment Comparisons: PayPal vs Payoneer vs TransferWise vs Bitwage
Heather and Meryl will also discuss the use of different systems for contractors from different countries. The use of multiple solutions is common among savvy business owners who work globally.
This can be frustrating, right? Many professionals face setbacks because there is no one-size-fits-all formula regarding overseas payments.
If you are one of them, Heather's tip for you is to talk back to those solutions constantly. Let them know what features you need and don't hesitate to ask questions.
Related: How to Pay Your Remote Employees and Freelancers in Eastern Europe
Receipt Management via Xero add ons
Heather suggests that you scan the receipts or access them in a digital format and forward them into one storage place.
Tools such as Receipt Bank and Hubdoc is actually scanning the data off it and pushing that into Xero.
This way, you have copies of all the documentation. Also, the tool provides you with access to copies of them all online.
By using these tools, you will be saving great amounts of time in terms of data entry. Another benefit of using such tools is they provide easy to access to the scanned copies when an audit comes along.
Additionally, you'll have the confidence that you have all the backup and source documents in your accounting solution.
Learn more about the benefits of integrating your small business with Xero with the following infographic. 
Listen in to learn more about how Xero add ons can help your small business:
Meryl and Heather Smith discuss:
Ways to get compensated via Xero add ons

Differences between the variety of Xero add on services

Heather's recommended Xero add ons for automating your accounts and bookkeeping

The flaws of the services and how to address them

The benefits of using Xero add ons
Enjoying the show? Please subscribe & review in itunes
If you enjoyed listening to this episode and you want a really easy way to support the podcast, why don't you head over to iTunes and leave us a quick rating or even a review? We would also love to hear what you thought of today's episode.
Looking for an easy way to get there? Just go to beanninjas.com/podcastreview and that should open up iTunes on your computer. We read all your reviews, and it really helps other people to discover the show. Your support is very much appreciated.