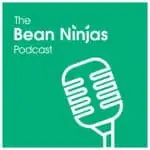 What innovative accounting businesses are out there? You're about to discover one.
In Episode 45 of the Bean Ninjas Podcast, Bean Ninjas CEO Meryl Johnston talks to Heather Smith about her Innovative Accounting business.
From Traditional Accounting to Innovative Accounting
Heather is a recognized book author, with a strong YouTube presence. She runs a community for people who utilize cloud technology to create efficiency and growth in their business.
After getting her degree, Heather started her career as a management accountant at KGF where she stayed for three years. She also spent a decade working abroad, namely in Singapore, Canada and England. After that she returned to Australia to teach accounting, and that's when the idea of starting her own business was born.
As a parent, Heather had little time to work, but she managed to free up some of her time with telecomputing. Because she worked online, she had the opportunity to connect with her clients regardless of where they were.
The most logical step for Heather was moving to cloud accounting and starting her own practice.
Related: The Future of Cloud Accounting and Financial Services
Gaining recognition as a blogger and social media personality
The next chapter in Heather's career revolves around sharing her experience on some popular business blogs. She gained recognition on Flying Solo and became a regular contributor for them. Heather has shared everything from tips on becoming a digital nomad to small business marketing advice.
View this post on Instagram
It didn't take long before Heather published her first book "Learn MYOB in 7 days" with Wiley. Soon after, her second book "Learn Small Business Startup in 7 Days" came out.
Heather was then asked to share her expertise on Xero for the "For Dummies" series. That's when Xero for Dummies was birthed. Heather went through an eight-week training process, and the book was globally reviewed. During the training, she worked on perfecting her technical writing skills.
"Many people will know the "for dummies" series; it's the yellow and black books."
Related: Turning Your Side Hustle into a Full-Time Job – Christopher Silvestri
Growing a business using social media and webinars
As an active social media user, Heather spent a lot of time understanding different platforms such as Twitter and Instagram.
Heather points out that Instagram is a great place to write modular, as the network has a limit on the number of characters you can share in your post.
"One of the things is to write modular; so when you write something, write it completely independent of what's around it."
View this post on Instagram
When it comes to social media, Heather always insists on speaking to a global audience with country-specific references. She's also very detailed in her how-to guides.
As you can see, Heather loves learning from books.
Related: Startup Books – Meryl's Recommendations
Then one day Heather got the idea to start a webinar from Tim Reid's Small Business Big Marketing podcast.
After setting up her "Ask Me Anything" (AMA) webinar, Heather created her YouTube channel, which has since become one of the most popular channels in Australia for accounting professionals.
Heather's tips for creating youtube videos and sharing online
For creating her videos Heather uses Camtasia to polish her videos. She invests four times more effort in editing videos compared to their overall length.
Heather also advises that you be careful about what details you post online:
"Very much be clear about what contact details you want to share with people because it will be up there for a very long time. And if you put something up there, think about it being evergreen which means it's always going to be relevant."
Becoming a digital nomad
"I work when I want to work, and I stop when I don't want to work."
Eventually Heather stopped following a traditional nine-to-five regimen, and focused on being a digital nomad and building a lifestyle business.
Digital nomads have a term 'work-ation', which basically means working remotely while doing the touristy things on weekend or after work.
Cool #digitalnomad benefit... My entire practice now fits into a very lovely Italian handbag. ~ @heathersmithau
Click To Tweet
Here's a short video of Heather talking about her journey, and why she chose to create her ideal lifestyle business:
Related: Becoming a remote worker – Interview with Michael Wark.
Tools to make your Innovative Accounting practice safe
A common question that comes up around running an accounting practice from the cloud is "how do you keep your data and your clients' data secure"?
Heather advises using a VPN (Virtual Private Network), especially when traveling. It creates a safe and encrypted connection over a network with lower levels of security.
Another essential tool Heather heavily relies on is a password management tool. Security-wise, this tool is of great importance, because your passwords are the only thing protecting all of your data.
Heather uses LastPass which stores all your passwords online while keeping them highly encrypted. It allows you to share an account without actually sharing the password. (We also use it within our team here at Bean Ninjas)
She's also keen on using applications that require multiple approval or two-step authentication methods. This way you can choose another device that will confirm the authenticity of desired actions.
Tracking time and expenses
For managing costs, Heather suggests using a tool such as Zahara. This online tool helps you control and keep track of your cash flow.
Next, Heather recommends Practice Protect which denies access to users who are no longer working on a project.
MinuteDock was one of the first time tracking tools in the Xero environment. This type of software gives you the idea of your productivity in the workplace along with budget, projects and other parameters.
Harvest, on the other hand, allows you to track your expenses as well.
Productivity and automation tools
In addition to all these tools, Heather uses Zapier, Microsoft Flow and Onesaas which are web-based services that combine all of the applications you use. They sync all of the data across multiple channels, eliminating double entry processes.
Lastly, Heather is a big fan of G Suite, which allows her to access her email online.
As you can see, Heather has fully embraced cloud technology and is reaping the rewards of having a business that runs from the cloud.
Benefits of cloud accounting
Still not sold on the benefits of cloud accounting? This handy infographic shares some of the benefits:
Listen in to learn more about Heather Smith's innovative accounting business
In this episode, Meryl and Heather discuss:
Heather Smith's latest book "Xero for dummies", as well as some other content pieces she has published in the past

Heather's journey from the Xero eight-week training process to becoming a digital nomad

Moving from one-attendee webinar to forty thousand YouTube views in four months

Cloud accounting security applications

The perks of 'work-ations' and the digital nomad lifestle
Enjoying the show? Please subscribe & review in itunes
If you enjoyed listening to this episode and you want a really easy way to support the podcast, why don't you head over to iTunes and leave us a quick rating or even a review? We would also love to hear what you thought of today's episode.
Looking for an easy way to get there? Just go to beanninjas.com/podcastreview and that should open up iTunes on your computer. We read all your reviews, and it really helps other people to discover the show. Your support is very much appreciated.