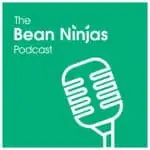 Want interesting software as a service examples
? Meet Jason Atkins! 
In Episode 43 of the Bean Ninjas Podcast, Jason Atkins shares his journey of going from accounting to building his software as a service (SaaS) business Cake Equity. 
Jason's business is on a mission to make equity management for unlisted private and public companies a piece of cake.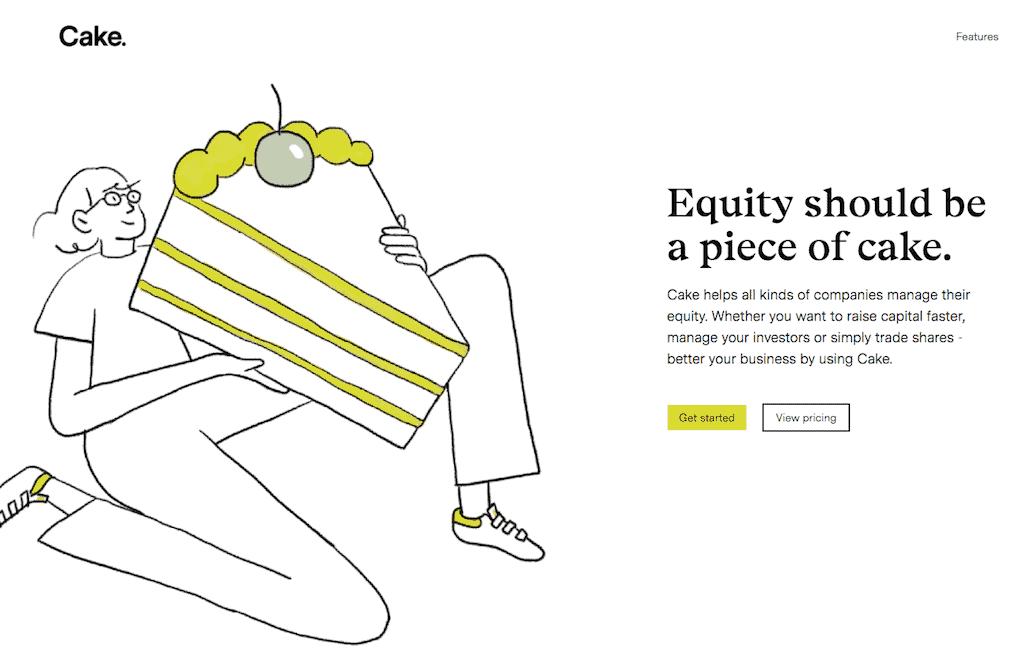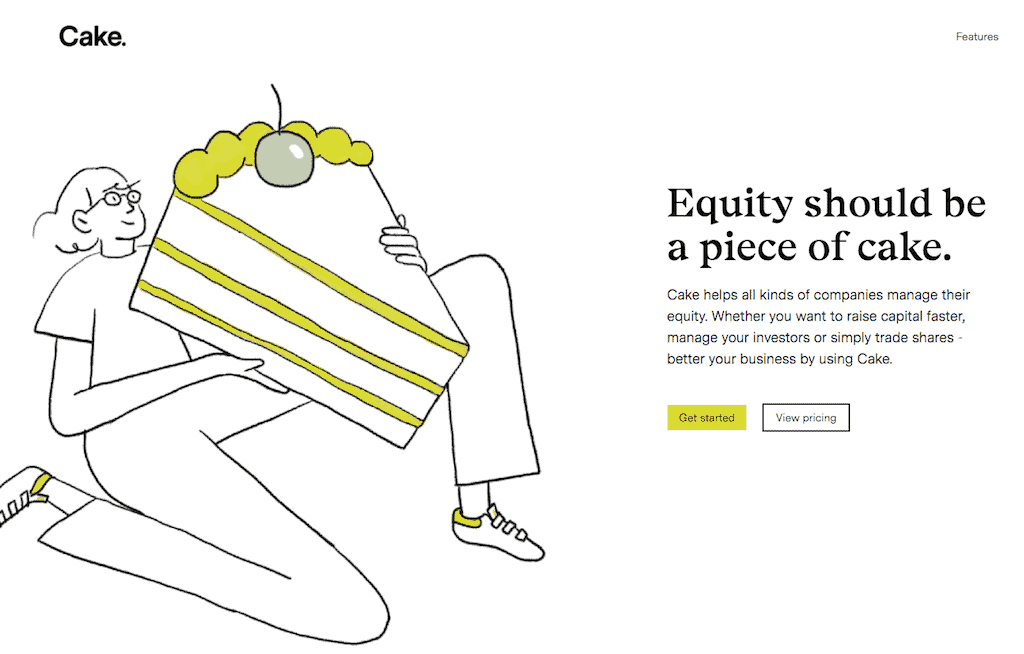 Looking for interesting software as a service examples? Read this!
Click To Tweet
Jason started out as an accountant but decided not to stop there. His goal was to further develop his skills.
In this podcast episode, Jason shares his journey as well as insights on how he was able to successfully transition from a services business to SaaS. 
What is Software As a Service exactly? (SaaS definition)
Here's a definition from Whatis.com:
Software as a service (SaaS) is a software distribution model in which a third-party provider hosts applications and makes them available to customers over the Internet. SaaS is one of three main categories of cloud computing, alongside infrastructure as a service (IaaS) and platform as a service (PaaS).
According to Technopedia, there are a few major characteristics that apply to most SaaS vendors:
Updates are applied automatically without customer intervention
The service is purchased on a subscription basis
No hardware is required to be installed by the customer
Successful software as a service examples
Find out how these SaaS companies became leaders in the industry:
Salesforce makes it easy for employees and customers to work together. Their success has a lot to do with their branding. Honesty in the way they do business, their frequent donation of money to good causes, diversity, and equality among employees is what makes Salesforce successful.
Slack is a cloud-based collaboration software that offers SaaS product for the workplace. Its success comes out of engagement. Users enjoy using Slack, and Slack, with all of its apps and workflows, attracts and wins over businesses with ease.
Xero is a cloud-based accounting software based out of New Zealand that has been making waves in the accounting industry since 2006. Xero is a robust accounting solution with complex accounting features, ample reports, 700+ integrations, and unlimited users.
So what made Xero successful? Moving accounting data into the cloud, at a time when everybody else was storing the data locally. Here's what Xero Co-founder Rod Drury shared in an interview with Business Insider:
"It really was a once in a lifetime opportunity, where it wasn't just about providing good accounting software, but the data that was sitting on individual PCs. Once you've got it into a central store, that was actually really interesting…  We didn't know exactly the value it would have, but we just knew it was inherently valuable, and it would give us lots of opportunities to do stuff with the data later on."
43. From Accounting to Software as a Service with Jason Atkins
Click To Tweet
Related  Reading: Top 20 Small Business Tools for Productive Online Entrepreneurs
Preparing for running new software as a service startup
Originally from the Gold Coast, Australia, Jason went to London to seek employment. He spent 5 years there, working really hard, but it all paid off. While in London, he got his CPA and later spent 3 years working in Mastercard. He learned about finance, investment and people skills as a CFO at Zupp Property Group.
Wonder how Jason got the point of becoming CEO of a successful blockchain business?
He got interested in HR and operations, that's how. However, that wasn't enough. He soon realized he needed extra skills in order to become a decision-maker.
Jason then decided to found a startup together with his wife. By creating a new business, rather than just thinking about creating one, Jason was able to learn more about digital marketing, sales, and building websites.
Soon after, he founded BIIGTREND and used his core skills to consult clients. Consulting can help you meet innovative people, learn and grow professionally.
Want more priceless advice from successful entrepreneurs? Watch the following video.
Related: Tapping Into Intuitive Leadership for Increased Productivity and Focus
Entering the blockchain space with a SaaS startup
During his time as a consultant, Jason met his future business partner. They started Enhanced, which later became Cake Equity.
What is a blockchain?
According to Wikipedia, a blockchain is "is a growing list of records, called blocks, which are linked using cryptography."
"The goal of blockchain is to allow digital information to be recorded and distributed, but not edited." – Blockchain, Explained
In case you're still unclear as to what "blockchain" actually is, here's a short explainer video:
Whilst it's easy to think that blockchain is all about technology, we need to remember that it's humans and communities that drive its implementation and success.
Related: All things crypto – Interview with Kevin Basham
Cake Equity offered project management and software development services to executives interested in the blockchain business.
Software as a Service Tips and advice from Jason Atkins
According to Jason, the key to starting a successful SaaS business is hiring experienced people who can make your company trustworthy.
Jason advises you to focus on solving a problem with your product. Of course, you can build a great product, but if it doesn't solve a problem on the market, nobody is going to buy it or invest in it.
Also, you must hire some really good advisors. Their job would be to talk to customers as often as possible.
Jason's approach to life and work is simple. He makes the most of his energy and has learned to balance work, family and other activities.
Finally, his advice to you is to prioritise what's important at all times.
Listen in to learn more about how Jason Atkins went from Accounting to SaaS:
Meryl and Jason discuss:
Jason's beginnings and his pursuit of opportunities

His initiative to develop more skills

Taking chances and starting businesses

Learning the difference between CFO and CEO

The essence of the blockchain business

The value of balance and setting priorities right
Subscribe & review in itunes
If you liked this episode, remember to listen weekly to learn more of Meryl's great tips for growing your business fast. Click here if you would like to subscribe to the Bean Ninjas podcast on itunes.  We would also love to hear what you thought of today's episode, so feel free to leave a review here.