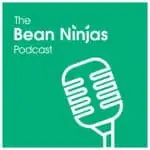 Want to be effective with selling through social media? Follow these tips.
In Episode 74 of
the Bean Ninjas Podcast
, Bean Ninjas CEO Meryl Johnston talks to Kelly Roach about social selling.
The accidental entrepreneur
Kelly started her career in a Fortune 500 company. When she graduated she believed that this was the safest path to security and success.
At the company, she had the opportunity to move up quickly, learn, and grow income. Eventually, Kelly went from a personal producer as a salesperson to building a team of a hundred people.
"My value system aligns with being an entrepreneur. The flexibility to put my family first, the freedom to travel the world, to do what I love, and the fulfillment of getting back and doing work that really matters."
Related: The Remote Workforce: Building a Profitable Business on a Foundation of Freedom
Kelly was exploring what she was good at and found herself in coaching and business-growing strategies.
She used coaching and her strategies to make businesses grow rocket-fast.
Related: Profitable Coaching Business: A Guide to Improving Financial Health through Bookkeeping
"What am I good at? How can I make a difference? Who can I make a difference for? What can I do that people will actually be willing to pay for?"
Kelly's focus is on small businesses and helping them build, grow, and market themselves.
Later on, Kelly got into one-on-one consulting.
Related: How to Build Million Dollar Coaching Businesses Using Content and Frameworks
What is social selling?
In a post titled Social Selling: What it is, Why You Should Care, and How to Do It Right, author Christina Newberry explains:
"Social selling allows salespeople to laser-target prospects, establish rapport and with their networks, and possibly even ditch the dreaded practice of cold calling."
The benefits of social selling
Way before, people had to make a big risk to invest in any kind of self-advertisement. 
Today, we have the opportunity to use social media in our favour. The only thing we need when selling is a tip or two on how to sell our business right.
There are so many tools to choose from. 
Kelly, even though she hesitated in the beginning, suggests Instagram as her power tool. Although she uses Facebook and LinkedIn as well.
Related article: Social Selling: Importance, Value & Benefits
Social selling strategies
Kelly started her journey with social selling by putting up business tips each day, building an email list, and sending out a newsletter. 
Give away valuable consultations for free
At the time, she was advertising a free consultation. Now that she runs two companies, private coaching doesn't fit in her model anymore.
"As an entrepreneur, you have control of your life; you can decide what hours you're going to work when you can decide what needs to come first and what needs to come last."
Although, there are VIP days where Kelly spends a day mapping out a six-month plan for her clients' businesses.

Publish and launch a book
Kelly also mentions books as a great way to assign value, even though they are an "unbelievable amount of work".
Do what comes easier to you
At some point in her book-writing career, Kelly decided to record audio, as it was easier than typing.
That led to her launching Unstoppable Success Radio podcast. At the time of recording this episode, Kelly was up to almost 500 episodes!
Here's Kelly sharing some tips on how to build raving fans online:
Want to learn the benefits of social selling? Listen to this podcast.
Click To Tweet
Lessons in Effective Leadership
To Kelly, effective leadership is what leads a person to be able to perform at their peak.
As a leader, you need to learn the skills of getting results through others. 
"Give structure and a set of KPIs and metrics that are going to engineer success for your people."
Help people understand that performing as a leader versus a teacher is a very different set of skills.
"Teaching is empowering the person that they're trying to lead with the skill set and the direction and the understanding of the what, and the how, and the why. Coaching is the ability to assess performance and give effective feedback and effective strategies to take whatever result a person is currently getting and to improve upon it."
One of the key skills you need is organization. 
You need to work out a good management routine. Work out a structured and proactive schedule.
"You get up early, you stay up late, you don't waste time on things that don't matter, you prioritize the things that do."

"Everybody has more than one thing going on these days. Sometimes we get caught up in excuses."
Related: Time Management Lessons from Bean Ninja CEO
Advice from Kelly is that working in a group is both more profitable and effective. As people work better when engaged, the key is to build a great group.
"It's not how many hours you have, it's about what you do with the hours."
Want to learn more about putting together an effective social selling plan? Check out this infographic: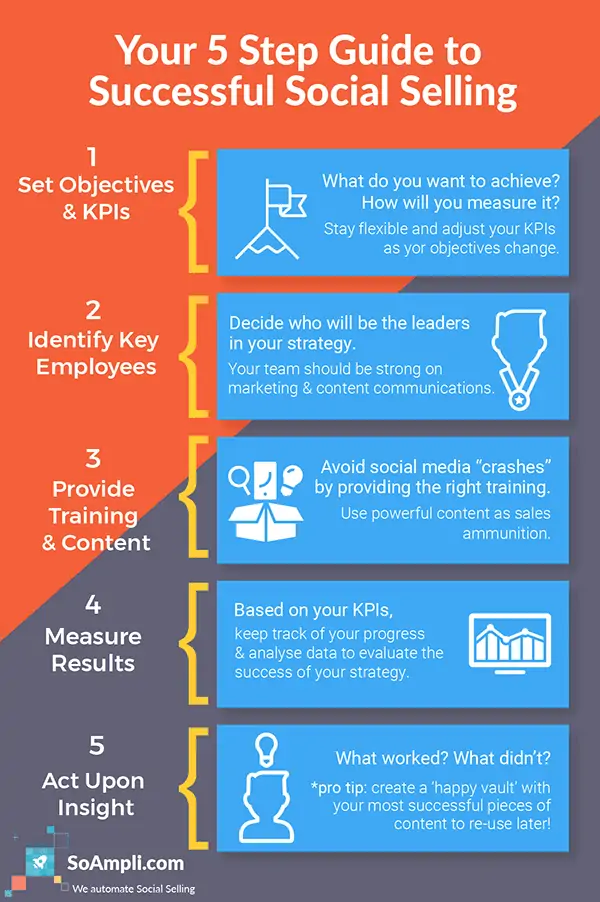 (Source: SoAmpli)
Related: A tactical guide to Linkedin Social selling with Brynne Tillman
Listen in to know more about social selling.
Meryl and Kelly Roach discuss:
Kelly's journey from a personal producer to a leader

The skillset every leader needs

Creating a routine

Making time for things that matter

Advertising through tools of today
Enjoying the show? Please subscribe & review in itunes
If you enjoyed listening to this episode and you want a really easy way to support the podcast, why don't you head over to iTunes and leave us a quick rating or even a review? We would also love to hear what you thought of today's episode.
Looking for an easy way to get there? Just go to beanninjas.com/podcastreview and that should open up iTunes on your computer. We read all your reviews, and it really helps other people to discover the show. Your support is very much appreciated.