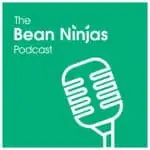 How are million dollar coaching businesses built? Taki Moore teaches us what's working for him and his clients.
In Episode 52 of the Bean Ninjas Podcast, Meryl Johnston talks to Taki Moore about how to build million dollar coaching businesses using content and frameworks.
Want to become a million dollar coach? Taki Moore teaches us what's working for him and his clients.
Click To Tweet
How Taki Moore transitioned from 'marketing guy' to maker of million dollar coaching businesses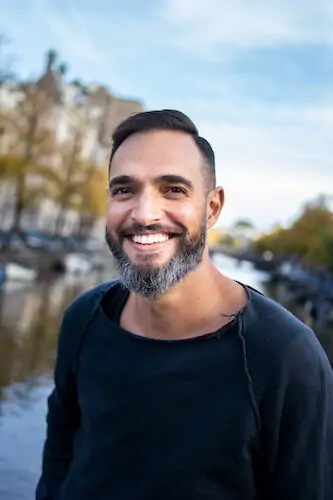 As a seventeen-year-old, Taki was fascinated by coaching. It's a great job because you're teaching people about something you love, and helping them achieve certain goals.
He got hired as the marketing guy for a coaching business, the guy that gets the leads. His first job was to get sixteen business owners to attend a workshop.
To invite these people you get a script, and call one by one, then again call for confirmation. The script was bad, so, nobody really wanted to talk to him.
Out of twenty-two confirmations, only two business owners actually showed up to the workshop.
"There was something that I've done that made them feel more comfortable lying to me than to show up.
Taki worked with Action Coach for three or four years, and according to him, "every day was like attending a seminar". 
Winning his first coaching client
His transition to coach happened when Taki got approached by a coach from his franchise that had no leads, database or money. Since they had a list based on earnings, Taki could see that this guy was at the bottom.
After following Taki's thirty-day plan, the coach became second on the country list in earnings. Taki knew then that he had found a plan that worked, and this became the foundation for his successful business.
Taki is a big advocate of building a business that works for you.
You don't need a computer to be a successful coach
Taki runs his coaching business from a small bag, and after a not-so-funny-at-the-time turn of events, he no longer uses a laptop.
"Dropped my key, went to catch the key, and I had to choose between either dropping the Toblerone or the laptol and for some stupid reason I dropped the laptop."
After buying a new iPad, this bad technology streak led to a personal realization:
"Turns out my whole job is really two things; I need to talk, and I need to draw. I use my phone for talking, and my iPad for drawing."
Taki wasn't kidding when he said that he uses his iPad for drawing. He's a master at utilising content marketing to attract new clients, especially with video and Facebook.
Here's one of Taki's Facebook videos:
Related: Profitable Coaching Business: A Guide to Improving Financial Health through Bookkeeping
There are many benefits of building a coaching business, but for new coaches, it can be extremely challenging to attract clients.
In our podcast interview, Taki shares a few strategies that have worked for him and his million dollar coaching clients.
Taki Moore's marketing strategies for new coaching businesses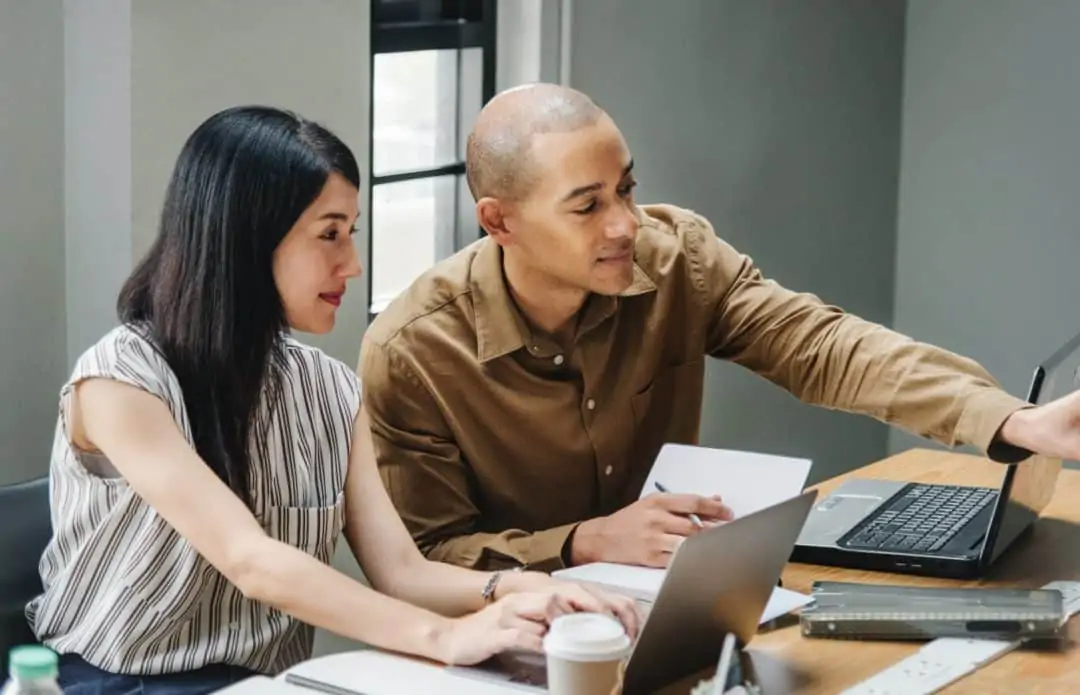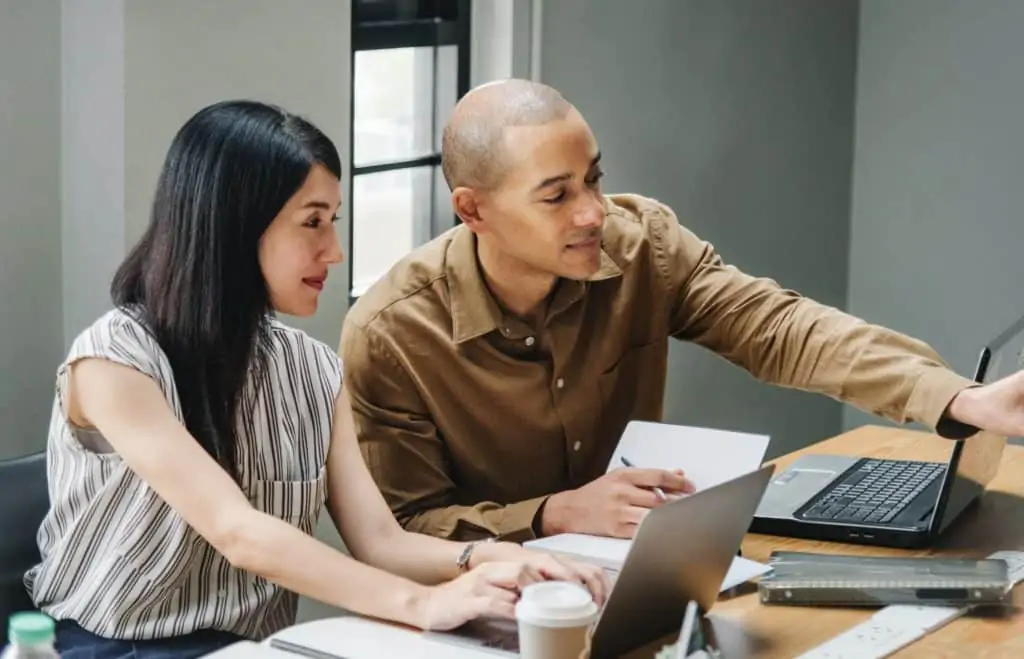 In our podcast interview, Taki outlines a few strategies for beginner coaches to scale to a 6 or 7-figure business relatively fast.
Now one thing that Taki is known for is his ability to use frameworks to teach.
If you're new to frameworks, think of them as visual models that make it easier for students to grasp concepts.
In true Taki-fashion, during our interview, he shared a framework with us. His framework was on how to get clear on your niche, which will make attracting clients a whole lot easier.
How to identify your coaching niche
First of all, figure out who you can be most useful for. Make a list of your options, find your niche.
Choose your work by answering three questions:
 

Do you like them?

 

Can you help them?

 

Will they pay you?
Also, be sure not to confuse a niche with a demographic. A niche is a combination of channeling your help and your solution, while a demographic is a specific group of people.
Create a table for these questions and tick, cross or question mark them.
"Have you done it yourself, have you helped others do it or do you know more about it than they do?"
The easiest way to make money in coaching is to find a market that already has money. Also, focus on your strengths.
"I'm good at two things, everything else I'm just miserably, horribly, abysmally bad at."
A virtual assistant can be a good step for the qualities you're lacking. At least until you develop a larger team.
Draw a circle on a blank sheet of paper, put your name in the circle, and write three things you're amazing at. Put eight bubbles around that which start with "I need someone who…"
Here you can figure out what you can do on your own, and where you need the help of other people.
If organisation isn't one of your assets, listen to these tips on Time Management, or if you'd like to increase productivity this podcast is for you.
"Most coaches have the skill to help anyone with anything, but just because you can, that doesn't mean you should."
Click To Tweet
The irresistible offer: The fastest path to a million dollar coaching business
Target one specific market. Define who you're helping, how you're helping, and what your offer is.
"Make an offer that's irresistible for the potential client."
Your offer should be available to a group of people, as it is for a single person.
Using content marketing to grow your coaching business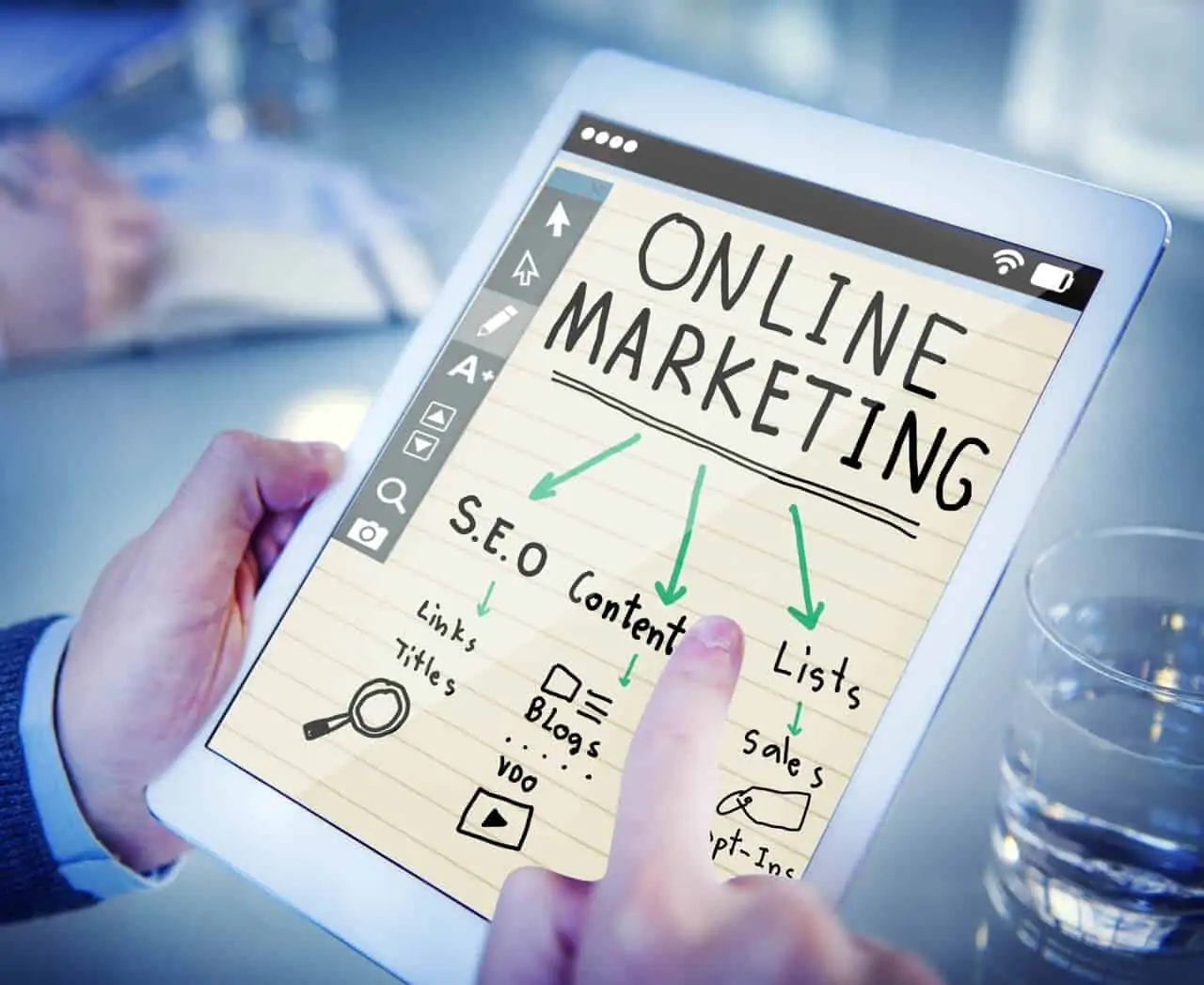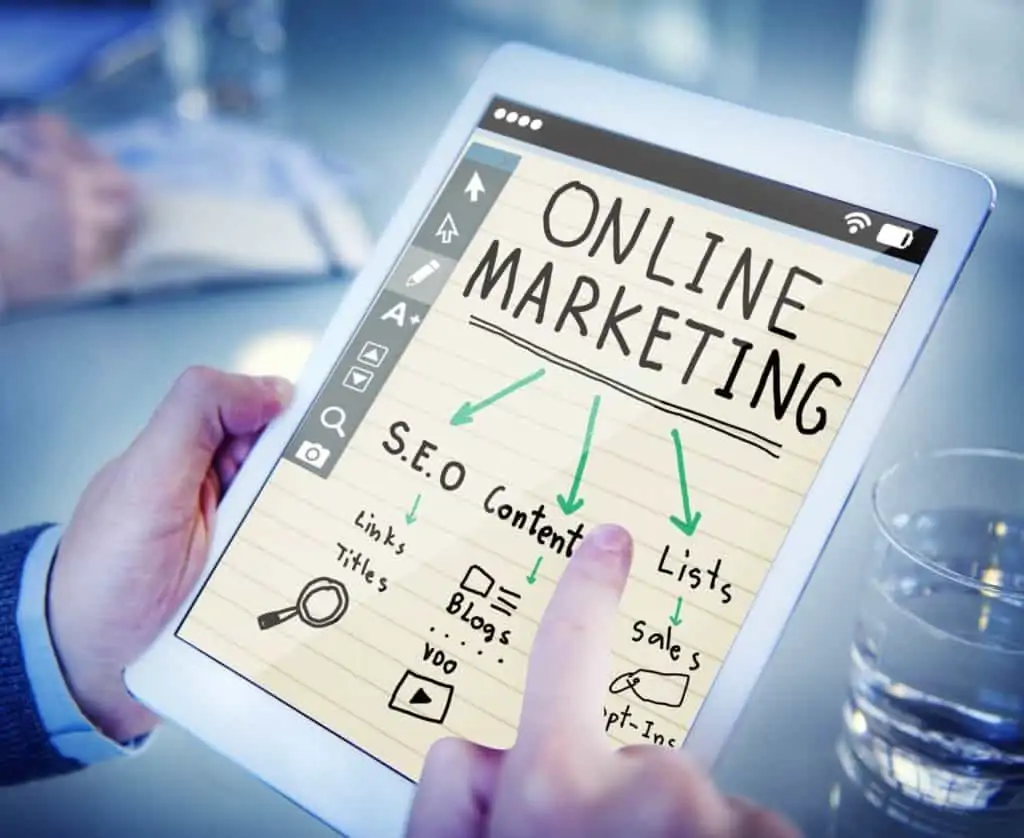 Taki suggests that it's important to work on a plan to make the people in your current world respond. In other words, work on getting organic traffic.
This is where posting content on social media comes into play.
Use social media because everybody in your current world has connections. If you post a "5-1-30" on Facebook, LinkedIn or send an e-mail, you'll get flooded with leads within an hour.
So, a "5-1-30" template represents, in this case, a number of people you need (5), for one specific job, within a thirty-day window.   
When you've connected with someone, had a quick call, by the third call there's trust, and a built relationship.
"We sell. Prospects buy. It's better as a pull process than a push process."
If you need to do something more than once it's better to have a system for it.
Here's a video where Taki explains how to turn friends and followers on social media into paying clients:
Related podcast: Dominating a Niche – Interview with Brigit Esselmont
The power of frameworks
Taki's first ever workshop triggered his needs for frameworks. He figured that the people in the workshop needed workbooks that needed worksheets, which needed boxes.
"Using frameworks allows you to come up with amazing stuff, without having to think super hard."
Plan everything step by step; plans can be altered, the only thing that's important is to have big decisions locked in.
Here's a good example of how Taki uses frameworks to teach and sell at the same time:
Speaking of coaching tools, here's an infographic that suggests a few great ways to engage your clients through tools and coaching exercises: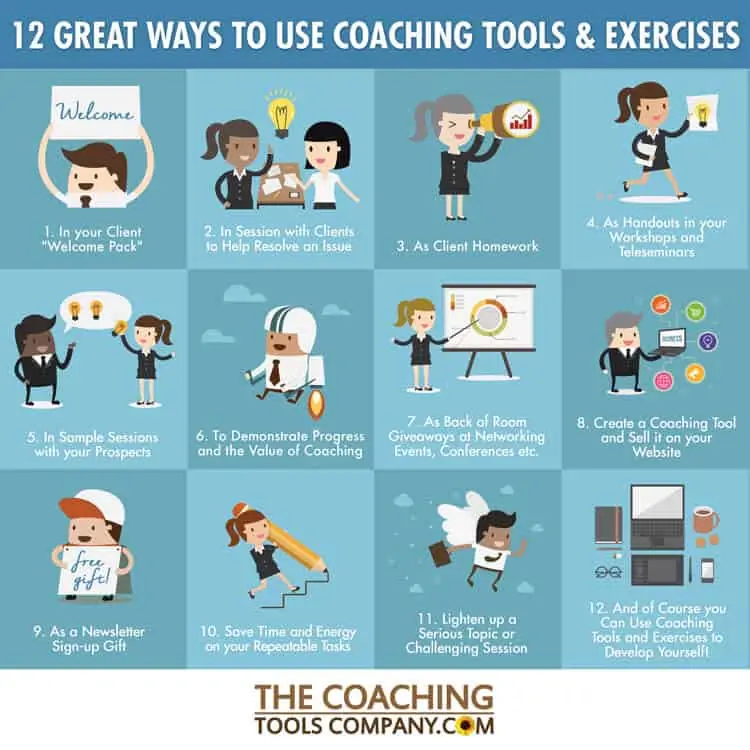 (Source:  thecoachingtoolscompany/)
Want more? Taki Moore wrote a book about strategies that drive a coaching business, so, if you want to check it out, the title is Million Dollar Coach. Prefer audio? No worries. Taki also has a podcast called Million Dollar Coaches. 
"Be the right solution at the right time."
Click To Tweet
Listen in to know more about how to build million dollar coaching businesses using content and frameworks
Meryl and Taki Moore discuss:
Taki's journey from marketing guy to million dollar coach

How to create content that converts

Targeting a specific market to grow your business faster

How to identify your strengths and where you lack the skill

The power of using frameworks to teach and sell
Enjoying the show? Please subscribe & review in itunes
If you enjoyed listening to this episode and you want a really easy way to support the podcast, why don't you head over to iTunes and leave us a quick rating or even a review? We would also love to hear what you thought of today's episode.
Looking for an easy way to get there? Just go to beanninjas.com/podcastreview and that should open up iTunes on your computer. We read all your reviews, and it really helps other people to discover the show. Your support is very much appreciated.