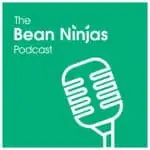 Now that we've opened up Crossbeam to beta users we are facing a challenge.
We are receiving great feedback and feature requests from beta users, but we need to balance that with a tight June 2021 launch date.
It isn't possible to build every requested feature in time for the launch, so we need to make some difficult choices.
Join co-hosts Matt Stubbs and Meryl Johnston for this 'working in public' series focused around building a SaaS.
In our second episode of the Crossbeam Podcast Series, we discuss:
[09:00] The Education Gap. The gap between what people think they want the software to do and what is going to work best for the goal they want to achieve (customers aren't always following best practice).
[10:05] Sometimes the customer for your SaaS isn't obvious? In the case of Crossbeam is our customer the eCommerce merchant or is it their accountant?
[14:23] Dealing with customers who have existing workflows and where each customer is a bit different. In Matt's experience there was more uniformity in the way businesses using Shopify run compared to Neto.
[19:15] Building a Knowledge Base in Notion. How to organise SOPs so that it is easy for people to find what they need and it is clear who is responsible for keeping things up to date. Speed of execution. What is the minimum we need to get the Knowledge Base up and running.
[31.10] Headless CMS v WordPress and why we decided to stick with WordPress
References and Links Mentioned: