If your business is growing, at some stage you will probably be hiring and managing staff.   
It's about getting the best people, retaining them, nurturing a creative environment & helping to find a way to innovate. @marissamayer, CEO of Yahoo
Click To Tweet
When you're focused on building a great culture and maximising the performance of your staff, it can be easy to forget about your legal requirements as an employer.   
We've asked HR expert Kelli McDougall to share her top HR tips for Australian small businesses….
[Want a US version of this post? Contact us or comment and we'll rope in a US expert.]
Hiring and Managing Staff – HR Essentials for Small Business
Employing and managing staff can seem like a lot of hard work. The rules and legislation are numerous and regularly changing.  Then of course if things go wrong there is a possibility of nasty fines, but if you follow a few simple tips you can minimise the stress and risks of employing staff.
Check out this media release from the Fair Work Ombudsman as a reminder of your compliance responsibilities as an employer.
1. Get recruitment right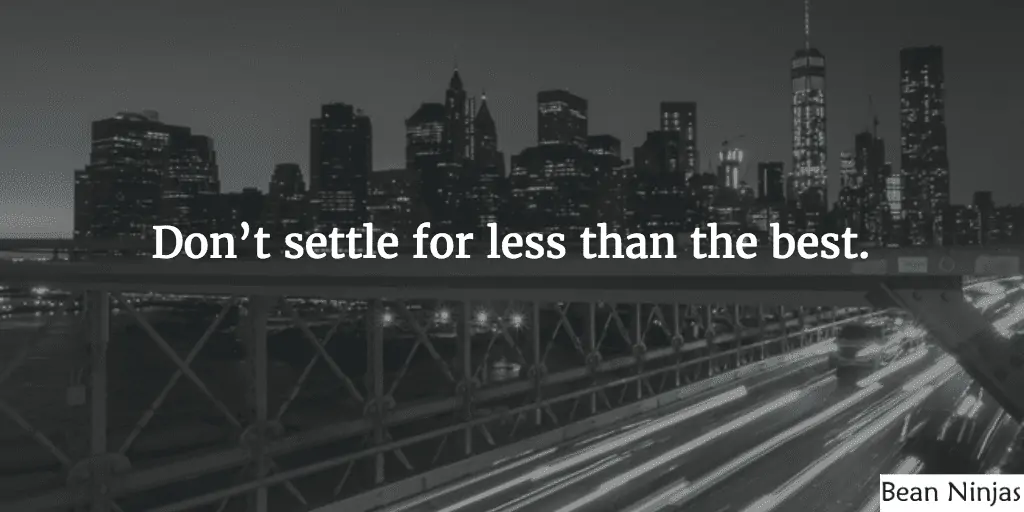 Don't settle for less than the best. Hiring the wrong employee because you are pressed for time or short staffed creates more problems long term than waiting for the right candidate.
Problems associated with hiring the wrong staff include:
Wasted time and money recruiting
Squandered effort in training them
Poor experience for your customers
Additional costs due to re-working mistakes
Loss of morale in existing employees
The expense and hassle of going through a dismissal process
In the long run, it's more costly to accommodate a poor performer than it is to invest in recruiting quality candidates.
Meryl – here are a few of our favourite resources on recruitment: Building teams of A Players and 15 Brilliant Resources for Hiring an All-Star Team.
Hiring the wrong employee because you are pressed for time creates more problems long term.
Click To Tweet
2. Employment contracts (in writing)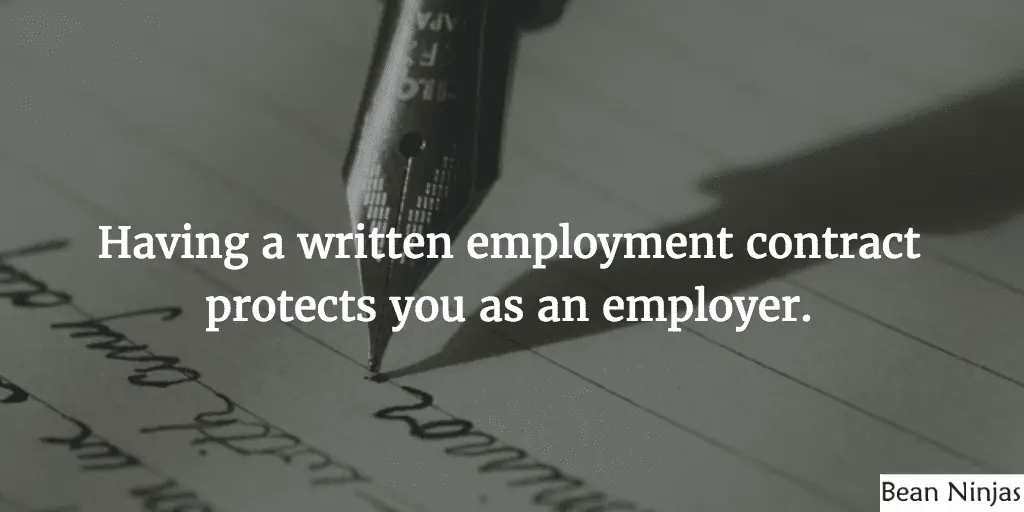 While not a legal requirement, having a written employment contract is highly recommended. It protects you as an employer and clearly states what you expect from your employee and what they can expect in return.
A well-structured employment contract to meet your compliance obligations should include:
position description,
governing law or Award,
probationary period,
Minimum entitlements such as:

pay
hours of work
shift penalties and loadings
leave entitlements (including annual leave, personal or carer's leave, parental leave, long service leave)
termination of employment notice periods
superannuation,

other benefits such as car allowance
employee obligations,
notice of termination,
confidentiality and intellectual property
post-termination restrictions
Minimum entitlements can come from a range of sources including an award, an enterprise agreement, national employment standards and the Fair Work Act 2009
Meryl – if you are bringing on a co-founder rather than an employee check out this post 'Don't risk it: Get your Co-founder Agreement right'
3. Easy-to-understand HR policies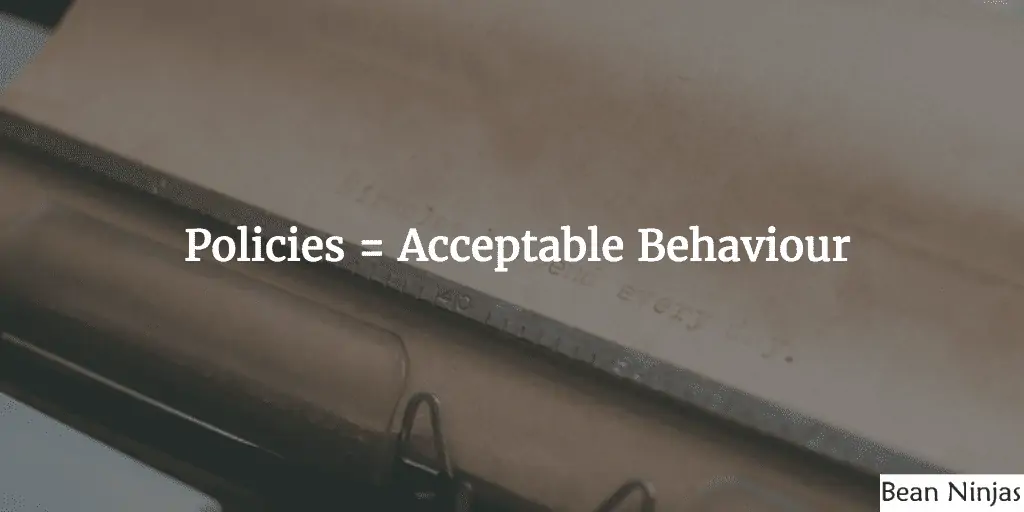 No one likes to be overburdened by rules, but to protect your interests as a small business you need to have some written policies. Make sure your employees have not only read the policies, but also been trained on these policies. Equally as important, employees must be re-trained on these policies at least once every year. A minimum set of core policies is recommended:
discrimination, bullying and harassment
email, internet and social media use
occupational health and safety
Of course you could have many more policies but by at least having this core set of policies and regularly training your staff on them you will have set clear boundaries for acceptable behaviours and your expectations of your employees. These are the policies you will rely on should you need to counsel an employee about their performance.
Its a good idea to cover HR policies as part of the new employee onboarding process.
Policies set clear boundaries for acceptable behaviours.
Click To Tweet
4. Give and receive regular feedback (and document it!)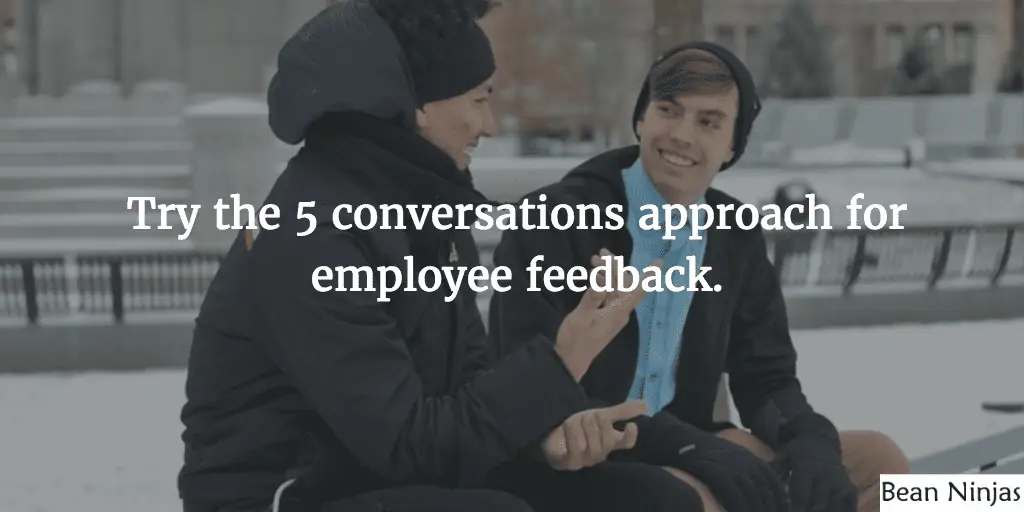 Have regular catch up sessions with your employees. The old once a year formal performance review doesn't add value and who remembers what happened at the beginning of the year? Often performance reviews also come with an expectation of an automatic pay rise. To make these sessions more meaningful and useful, try the 5 conversations approach where each month you focus on a new area:
Job satisfaction, morale, communications
Developing strengths and talents
Opportunities for growth – improving performance
Learning and development – this could be learning a new task, it doesn't have to mean costly courses, it could be learning another person's role so you have a back up for annual leave
Innovation and continuous improvement – what can we do more efficiently?
This more relaxed approach takes no longer than the traditional approach. Just ten minutes each month and you are creating an environment of open dialogue in which employees are more open and direct about their developmental needs.
Just ten minutes each month and you are creating an environment of open dialogue.
Click To Tweet
Make sure to keep a written record of the review sessions so you have something to refer back to for the next review and can track progress against the agreed goals.
For more tips on performance reviews, including how to document, refer to this related post from Kelli: 'To review or not to review – that is the question!'
5. Use the probation period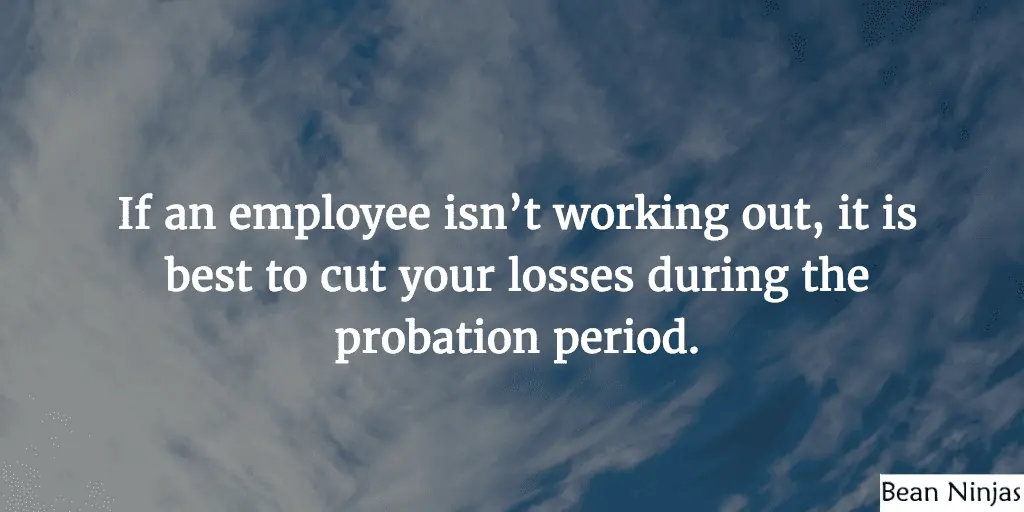 This is the time to really decide if your new employee is suitable for the role and your business. If the employee isn't working out, it is best to cut your losses during this period.
If you have any doubts about the employee's suitability, this is the simplest and least risky time to terminate someone's employment. Generally, they can't claim unfair dismissal and you don't have to go through a full performance management process. Simply pay out their notice period, which is usually one week.
Small businesses, i.e. those with less than 15 employees, have 12 months to make this decision, and larger businesses have 6 months. Make sure you put the date in your calendar!
6. Get good advice
If you really want to grow as an entrepreneur, you've got to learn to delegate. - R. Branson
Click To Tweet
Successful small business owners are those who focus on what they do well and delegate the rest. People management is governed by legislation and getting it wrong can be costly, so find a trusted HR partner to help you grow.
Do you have any tips or experiences of related to hiring or managing staff? Please share in the comments below!