Reading Time:
3
minutes
Did you know that select Shopify merchants can sell their products on Walmart's website through Walmart Marketplace?
While not as dominant as Amazon, revenue numbers are growing steadily month over month.
To be approved as a Walmart seller, you have to complete an application and get approval to join. It can be well worth the effort.
Sellers who use Walmart Marketplace have the advantage of gaining access to Walmart's 446 strong million audience and Walmart's affiliate sites. Using Walmart's site ensures fast page checkouts, a responsive mobile app, and customers having access to various payment options.
Approved sellers have to provide all post-sales operations, including shipping and handling, exchanges, and returns. Using the Walmart Marketplace does not require a setup or monthly fees. As a seller, you will be responsible for a referral fee that is automatically deducted.
While having access to Walmart Marketplace can help you grow your business, you will need to maintain your accounting and bookkeeping from sales on this site.
Fortunately, you can integrate Xero with the Walmart Marketplace via A2X to keep your accounting accurate and reliable.
1. What is the Xero and Walmart integration?
As your business grows, keeping up with the increased need to enter orders, fees, and refunds is challenging, especially if you're doing it manually. Keeping up manually with the accounting can be a barrier that prevents companies from growing.
Integrating your Walmart Marketplace store with Xero can automate this process and other accounting workflows.
Pro Tip: Looking for more Xero integrations? Check out our guide.
2. How to integrate Walmart and Xero
The simplest way to integrate Walmart and Xero is by using a connection called a2X.
a2X has recently launched a new integration to help Walmart sellers have access to accounting automation. The integration, a2X for Walmart, connects sellers' Walmart Marketplace to the accounting program Xero. This program is quickly becoming a popular option for sellers to integrate their Walmart Marketplace with Xero, especially if they already use a2X for other business integration such as Amazon, Shopify and eBay.
Using a2X for Walmart makes it easier for Walmart sellers to manage and track their sales and ensure that their financial statements are accurately reconciled. You can set the program to automatically sort and aggregate sales and then post them to Xero as a summarized statement. Your refunds, commissions, and storage fees are also sent to your Xero account. You can reconcile statements to the deposits in your bank account.
Sellers will save time since the automation removes the need to manually enter data into spreadsheets or import your sales one at a time. Your transactions through a2X for Walmart are safely and securely sent by using bank-grade encryption technology. At this time, a2X for Walmart does not support the Walmart.ca marketplace.
To integrate a2X for Walmart with your Walmart and Xero accounts, you'll need to either have active accounts or have signed up for a free trial. To get started, you'll need to:
Log in to your a2x for Walmart account, or you can create a new account and select the 'Continue with Walmart' button.
Connect your a2x for Walmart account to your Walmart Seller Center. When this step is completed, you'll be redirected to a2x. Your settlements will start to import, which will take several minutes to complete.
You will be prompted to connect your a2x for Walmart account to Xero.
You'll be able to configure your accounts and taxes and customize how the a2x transactions are created to suit your needs.
---
Looking for additional information on how to integrate Walmart or other eCommerce platforms and marketplaces within Xero? We can help. Schedule a free call with a Bean Ninjas team member today.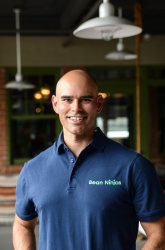 Latest posts by Wayne Richard
(see all)