Reading Time:
2
minutes
17 Benefits For Hiring A Professional Bookkeeper.
Imagine the following…
1. An effortless bookkeeping system is setup for you and only requires an initial scoping call of 1 hour and a follow-up training call.
2. Your bookkeeping transactions are reconciled in the background without requiring your input.
3. Your bookkeeper liaises with your Virtual Assistant and only queries they can't resolve together come across your desk.
4. Your financial results arrive in your inbox within 7 days of the end of the month.
5. You can login to Xero weekly to get a real-time view of your cash position and profit.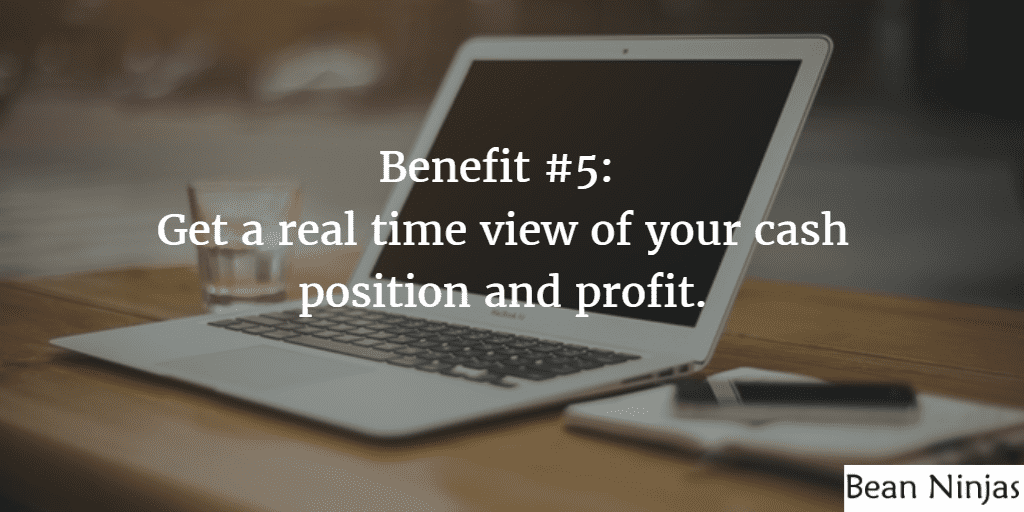 6. You are on holidays with your family in Thailand and quickly login to Xero on your phone while waiting at the airport.
7. Job profitability reporting which helps you identify a segment of profitable customers to focus on and your sales grows by 15% in 6 months.
8. The job profitability report also highlights that certain staff are costing more to do the same job.  You've put them on a performance management plan to increase their productivity.
9. Your accountant prepares a simple cashflow forecast based on the accurate information in Xero.
10. You create a separate bank account to put aside money for tax.  No more panic at the end of the year!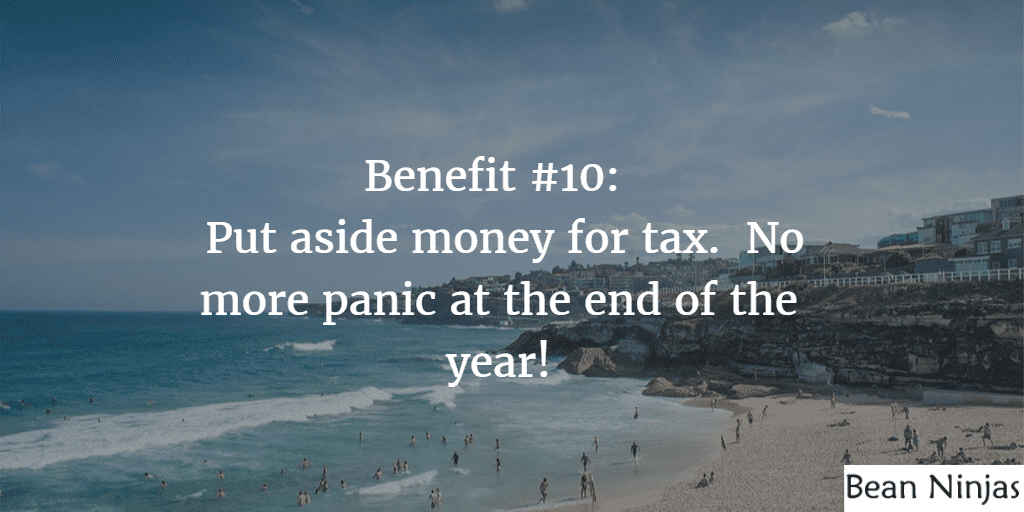 11. Now you have a cashflow forecast you feel comfortable drawing a set wage each week and are even putting aside some of this into personal savings.
12. With accurate data your accountant can do more detailed tax planning and saves you extra money at tax time.
13. The majority of your accountant's questions are answered by your bookkeeper without requiring your input.
14. Your tax return preparation fees are discounted due to the great work of your bookkeeper.
15. Investors are interested in buying in and you send them the Profit and Loss Statement and Balance Sheet you receive from your bookkeeper.  They are impressed with how professional they look.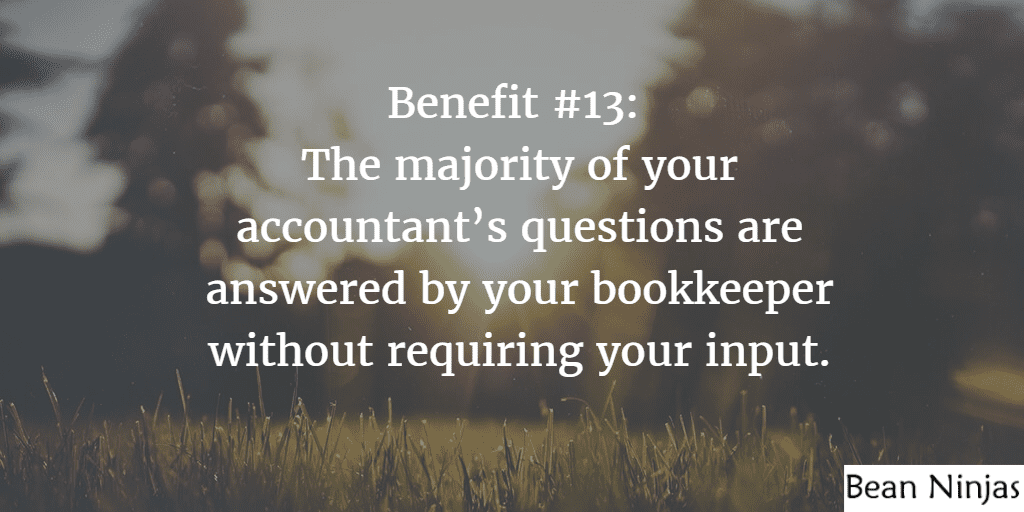 16. When reviewing your monthly report you note that you're spending a lot on merchant fees and telephone/internet. This spurs you to look for a better deal and you negotiate deals to reduce these costs by 20%.
17. You have a process to review your financial performance each month and a regular time booked in your calendar to do so.
Wondering what the benefits of hiring a professional bookkeeper are? Here's 17 of them!
Click To Tweet

Latest posts by Meryl Johnston
(see all)