Your bookkeeper will quickly become an integral part of your business, even if you outsource.
You'll contact your bookkeeper regularly, sometimes daily, they'll integrate with multiple people on your team, and you'll rely on them for vital information to make good decisions.
While there's no doubt that outsourced bookkeepers produce a positive ROI for your business, it's important to optimize the way you work with your bookkeeper to maximize the value you get out of that relationship. This will help you identify and leverage hidden opportunities.
It's important to maximize the value you get out of your relationship with your bookkeeper.
Click To Tweet
So how do you get the most value out of your bookkeeper?
Related Reading: The Benefits of Outsourcing Your Critical Business Process and Critical Steps for Successfully Outsourcing Relationships
What are the benefits of working with a bookkeeper?
Here are 17 benefits to working with an experienced bookkeeping firm.
1. An effortless bookkeeping system is setup for you and only requires an initial scoping call of 1 hour and a follow-up training call.
2. Your bookkeeping transactions are reconciled in the background without requiring your input.
3. Your bookkeeper liaises with your Virtual Assistant and only queries they can't resolve together come across your desk.
4. Your financial results arrive in your inbox within 7 days of the end of the month.
5. You can login to Xero weekly to get a real-time view of your cash position and profit.
6. You are on holidays with your family in Thailand and quickly login to Xero on your phone while waiting at the airport.
7. Job profitability reporting which helps you identify a segment of profitable customers to focus on and your sales grows by 15% in 6 months.
8. The job profitability report also highlights that certain staff are costing more to do the same job.  You've put them on a performance management plan to increase their productivity.
9. Your accountant prepares a simple cashflow forecast based on the accurate information in Xero.
10. You create a separate bank account to put aside money for tax.  No more panic at the end of the year!
11. Now you have a cashflow forecast you feel comfortable drawing a set wage each week and are even putting aside some of this into personal savings.
12. With accurate data your accountant can do more detailed tax planning and saves you extra money at tax time.
13. The majority of your accountant's questions are answered by your bookkeeper without requiring your input.
14. Your tax return preparation fees are discounted due to the great work of your bookkeeper.
15. Investors are interested in buying in and you send them the Profit and Loss Statement and Balance Sheet you receive from your bookkeeper.  They are impressed with how professional they look.
16. When reviewing your monthly report you note that you're spending a lot on merchant fees and telephone/internet. This spurs you to look for a better deal and you negotiate deals to reduce these costs by 20%.
17. You have a process to review your financial performance each month and a regular time booked in your calendar to do so.
Recruit the Right Bookkeeper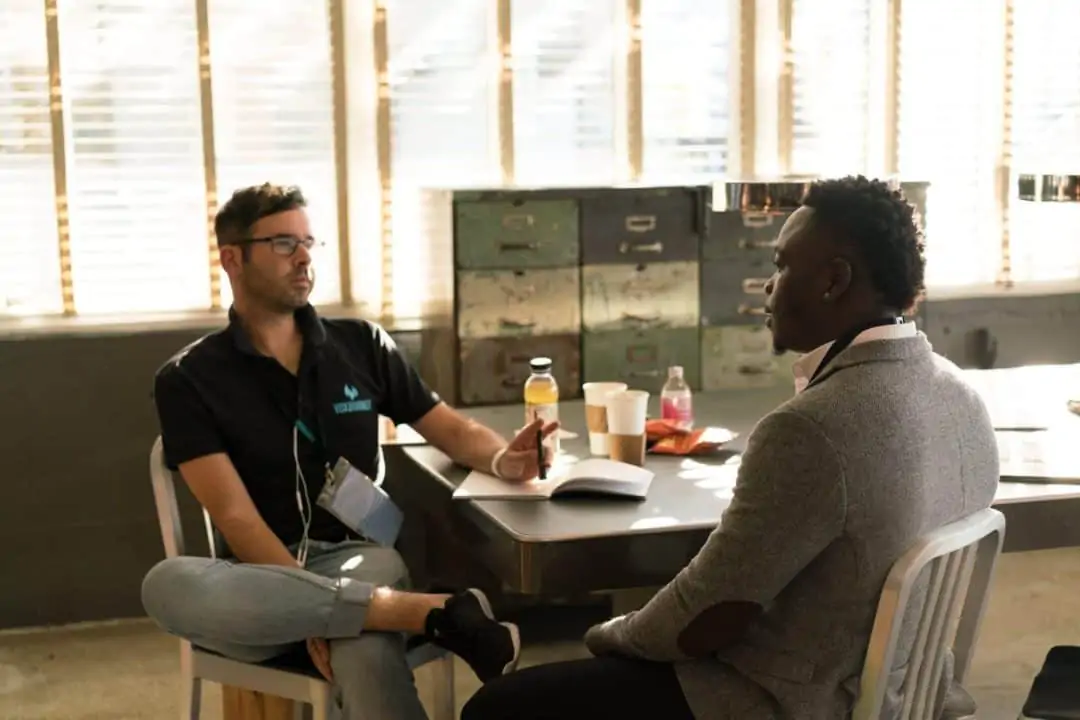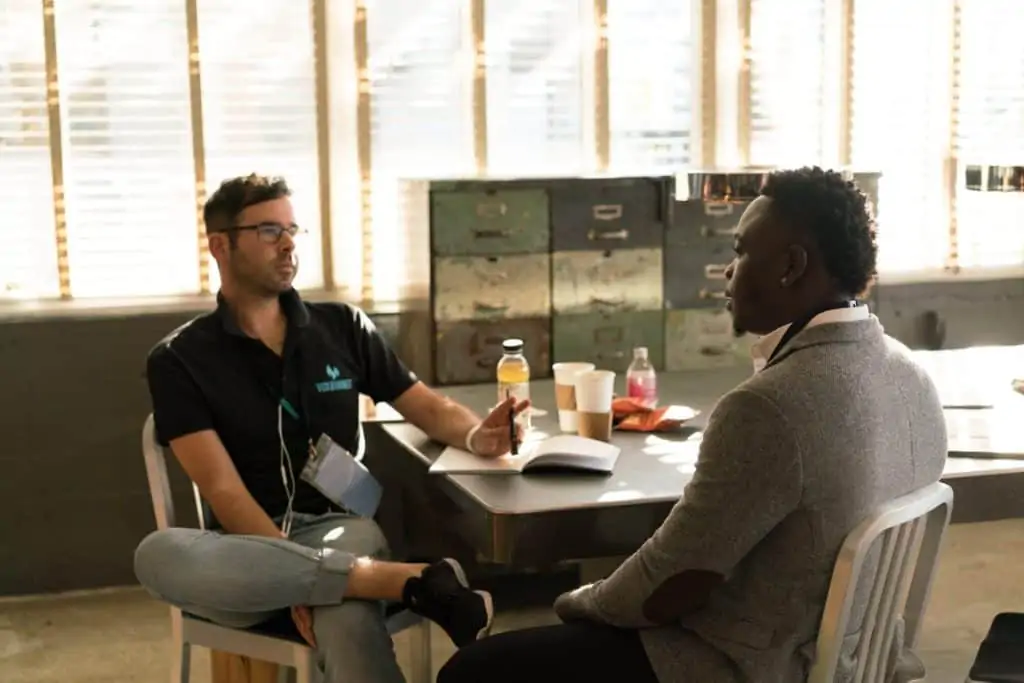 Recruiting the right bookkeeper is the first step you should take to get the most value out of your relationship. You need one with the best fit for your business.
The most important thing to consider before hiring is the bookkeeper's industry experience.
Bookkeepers with experience in your industry know the common pitfalls. They can alert you to potential problems long before they occur because they've seen them before. They can make recommendations that apply to your specific circumstances, even if those recommendations aren't common in other industries.
If those potential problems become actual problems, a bookkeeper with industry experience knows how to solve them quickly and cleanly to minimize their cost.
At Bean Ninjas, we specialize in online businesses – ecommerce stores, coaches, freelancers, agencies, etc. We know how these businesses operate. For instance, online businesses will typically accept payment via platforms like Stripe or Paypal. They may have overseas contractors and make payments in multiple currencies.
Businesses in different industries have different needs, so you need a bookkeeper who understands yours. Once you find a few bookkeepers with the right industry experience, take the interview process seriously. Don't hire the first one who seems like a good fit.
You don't want to rush the initial review process. Setting up with a bookkeeper takes a fair amount of onboarding time. A good bookkeeper will have a system to get you up-and-running quickly, but there's still an initial period where you both have to get things in order. If you hire a poor bookkeeper, you'll have to trudge through the onboarding process all over again with a new provider.
We encourage you to read our article with important questions to ask before you hire a bookkeeper. It will help you determine whether a potential provider is the right fit for your business: 10 Questions to Ask Before You Hire a Bookkeeper.
Prioritize Communication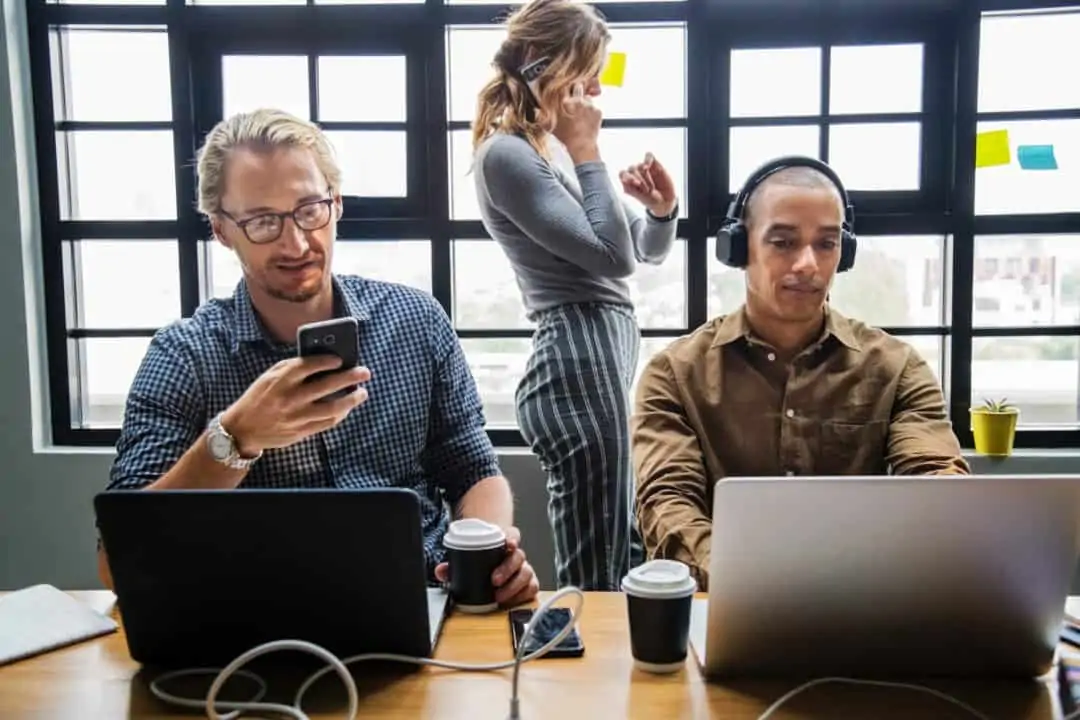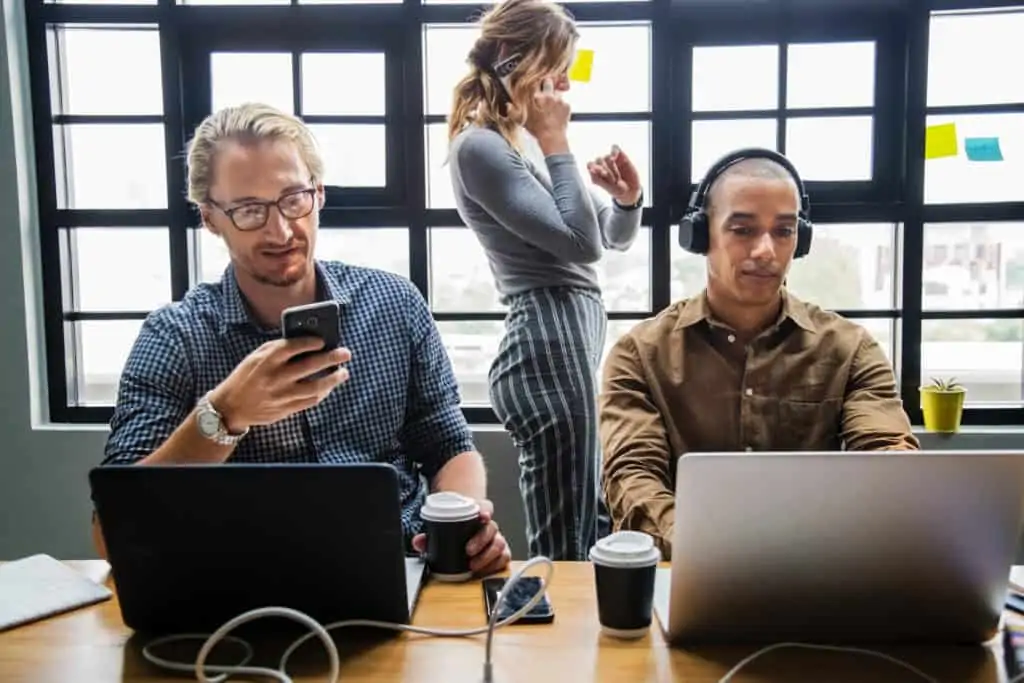 Communication is a vital part of every relationship, but it's especially critical when you're working with an outsourced bookkeeper.
A big part of your relationship with your bookkeeper will be passing along information. They'll ask for documents, dates, figures, and other data points.
Over time, you and your bookkeeper will develop a system of passing this information along before the bookkeeper needs it. Setting up this process is one of our first steps with our clients.
But there will undoubtedly be times when your bookkeeper needs an urgent piece of information. It's your job to reply promptly with whatever they need.
Delays on your end will always cost you money. If your bookkeeper charges by the hour, you'll lose money for the time they spend tracking down information. If they charge a fixed fee, they'll eventually be forced to raise their price due to the time they have to spend dealing with your difficulties.
If you delay communication, there's a chance your bookkeeper will miss deadlines or present you with inaccurate reports. In some cases, these errors could cost you money.
If you don't communicate with your bookkeeper at all, it won't matter how talented your bookkeeper is: You won't receive any value from the relationship.
My advice is to quickly create a process to transfer everything your bookkeeper needs on a consistent schedule. They shouldn't have to ask for regular documents, like receipts or invoices. It's smart to send over anything remotely financial, even if you aren't sure your bookkeeper needs it. Better they have more that they need than less.
It's important to give your bookkeeper a main point of contact within your business so there's a clear line of communication and no ambiguity about who's supposed to work with the bookkeeper. It also helps to designate a backup incase the main point of contact isn't available.
Further, it helps to introduce your suppliers to one another. There's a good chance your bookkeeper will need something from your accountant and vice versa. Instead of planting yourself as a go-between, let them sort it out among themselves. This is faster for everyone.
Lean on Their Advice and Experience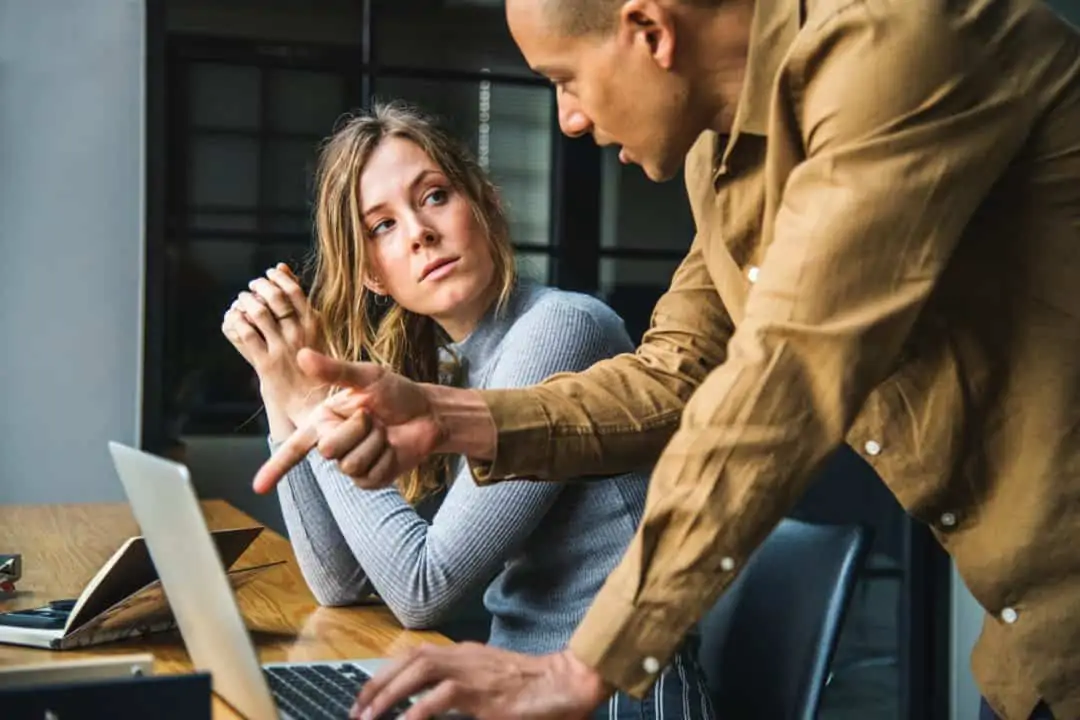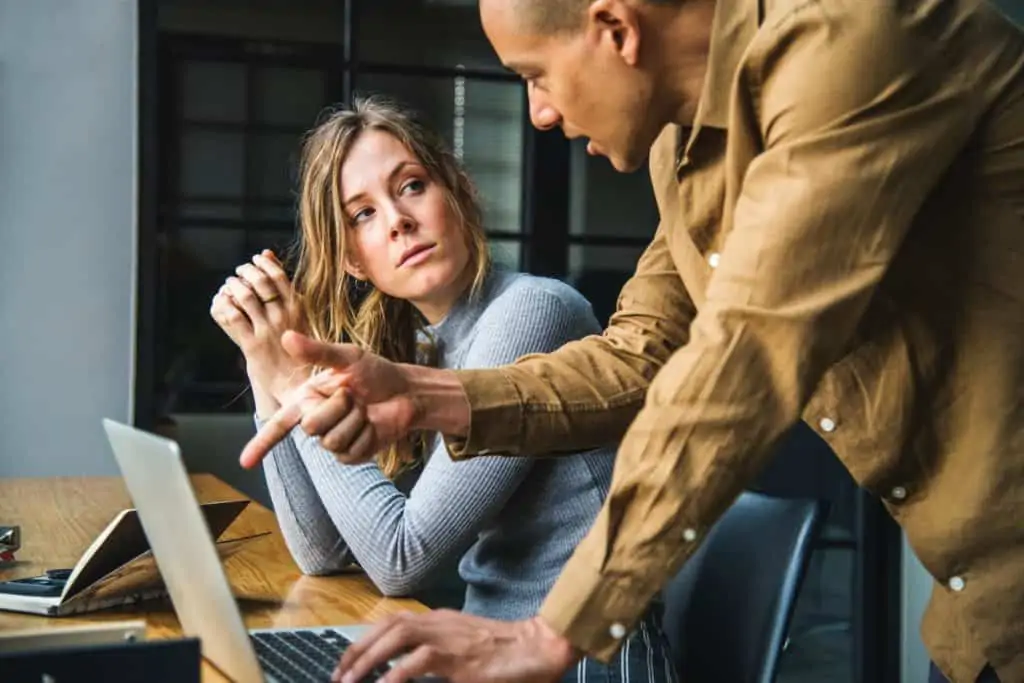 Your bookkeeper isn't just a paper-pusher. He or she is an experienced financial resource. That makes them an asset (certainly not a liability!) that you should use to the fullest.
There are three ways to do that:
Review Their Reports
When your bookkeeper sends you reports – review them! Don't just file them away in a folder or forward them to your CFO or accountant. Read them closely. What information stands out? What insights can you glean? How can you use this new data to inform your decisions?
Ask Questions
The whole purpose of using a bookkeeping service is to help you understand your financial situation. The goal is to add clarity to your numbers. But if you don't understand what your bookkeeper sends, you don't really gain anything.
If you don't understand something, ask your bookkeeper. Don't be afraid if the question is remedial. Good bookkeepers are happy to explain financial concepts. Over time, you'll gain a deeper understanding of their work and learn how to make better decisions for your business.
Ask for Advice
Your bookkeeper will become intimately aware of your business. They could have a unique perspective on how to make your business healthier or stronger.
If you hired a bookkeeper with industry experience, they can tell you what other companies do to maintain and improve situations. No good bookkeeper will give you specifics about another company (that would be an unprofessional violation of that business' privacy), but they can give you general advice based on what they've seen elsewhere.
Many bookkeepers have specific knowledge about the tools that link to your accounting software. They can make suggestions to make your life easier or save you money. For instance, your bookkeeper might recommend using an online receipt management tool like Hubdoc or a particular Shopify integration.
We like to offer advice to our clients in regards to their tools and processes. We're experts in automation, selecting the right tools for our clients' needs, and building efficient processes. This is a unique perspective that most bookkeepers can't offer.
If your bookkeeper doesn't offer their own recommendations, make it clear you're happy to receive them if they have any. Be open to new ideas and possible changes to your business.
Most importantly, take their advice seriously and use it to grow your business or make changes. Don't discount it because they have an outsider's perspective. Like we said, they're more intimate about your business' health than most people.
[content_upgrade cu_id="3268″]Before you recruit a bookkeeper, make sure they have all of these vital qualities.[content_upgrade_button]Click Here[/content_upgrade_button][/content_upgrade]
Working with a Bookkeeper is a Team Effort
Your relationship with your bookkeeper is a two-way street. You may be paying them for their labor, but to get the most value out of the arrangement (and the best return on your money spent), it's important to recruit the right provider, communicate liberally, and leverage their expertise.
If you do that, you'll build a powerful relationship that keeps your finances organized so you can make good decisions and frees up your time so you can focus on growth.
Looking for expert help with your books? Schedule a free call with a member of our team.