Business growth or customer experience? Which should you focus on?
As a business owner, the decisions you make about how you spend your time directly impact the success of your business.  So what should you be focusing on to drive your business forward?
3 Common Business Growth Mistakes To Avoid
Mistake #1:  
Focusing on product/service development without talking to customers
Time and money is invested on something that customers don't value and won't pay for.  Since it's something people won't pay for, your business could be threatened. It could hurt your brand, your revenue could go down and you could lose customers to competitors who are more in tune with their needs.
Mistake #2: Advertising before having a clearly defined 'ideal customer'
When the founders don't have a clear understanding of their ideal customer, their marketing message doesn't resonate with customers, and therefore isn't effective. Your business won't get off the ground, and you'll have to go back to working at Hungry Jacks!
Mistake #3:  Investors provide the resources for a large spend on marketing before the business has scaled its production ability
The impact here is that the marketing is successful and brings in a truckload of new customers, but you don't have capacity to deliver.  Ultimately this could result in a poor customer experience and damage to your brand.  Plus you lose control of your business. Now investors are telling you what to do and you lose the passion and interest in creating something great.
It is a tricky balancing act!
The decisions you make about how you spend your time directly impact the success of your business.
Click To Tweet
Below are 6 lessons that we've learnt about finding a good balance between customer growth and customer experience.
.
Lesson 1: Consider goals when making key decisions
When making important decisions about where to invest our time and money to grow Bean Ninjas, we always come back to our goals.  This means that we can prioritise things that bring us closer to achieving these goals.
Major goal:  To hit 7 figures in ARR and build a sustainable business
Long Term Customer Goal: To consistently deliver an excellent experience to our customers.  
We have a number of ways to track this including a customer satisfaction score through HelpScout, regular customer check-in calls and a monthly review of our churn rate.
Founders' goal:  To pay both founders enough per month so we can stop our other businesses and ultimately reduce founder hours to less than 20 hours per week by building systems and a team.
Saying no to things that don't align with your goals
To achieve our goals of high growth and a consistent customer experience it is important for us to have repeatable processes for our team to follow.  
Ben and I are both accountants so in the early days we were answering questions that typically accountants would answer rather than bookkeepers. Over time we realised this was setting customer expectations that we couldn't maintain once we passed on the work to one of our bookkeeping team.
Now we are much clearer about the boundaries between bookkeeping and accounting. When an accounting question comes up now, we encourage our customers to talk to their accountant.
Another example of saying no to things that don't align with our goals, is how we handle requests to use other accounting software such as Quickbooks, Wave or MYOB.
We are a Xero only business, so in this situation, we help the potential customer find a more suitable bookkeeper.  While it can be hard turning away a potential customer we believe it is helping us to scale our business.
While difficult, turning away a potential customer can help you scale your business.
Click To Tweet
Key lesson learnt about prioritising marketing
Initially we thought that we needed to spend more time on marketing Bean Ninjas to help us grow faster.
This assumption was wrong.
What we needed to do was get very clear about our offer, our ideal customer, the value we were providing and how to communicate this to our ideal customer.
This is something that takes time, experience and some trial and error with real customers. In the short-term we needed to bring in enough new customers to pay our bills, develop our systems and processes, train our team, but most importantly learn from our customers.
Lesson 2: Understand your customers better
Our sales process includes a 30 minute scoping call which is a great opportunity for us to learn more about our customers.  So that we get the bookkeeping setup right we ask questions about:
Business history

Goals for the business

Sales process, bill payment process

What reports they use

Who is on their team

How they currently do their bookkeeping

Their frustrations about bookkeeping
These questions also help us build up a profile of our customers.  We now have over 50 customers and surprisingly the majority of businesses are less than 3 years old and almost half of the business owners are location independent.
We also learnt enough about our customers' previous frustrations with bookkeeping to write a blog post on the topic.  
The life of any startup can be divided into two parts – before product/market fit and after product/market fit. ~ Marc Andreesen
Click To Tweet
Digging deep into your customer's challenges helps you create products and services that actually solves their problems. This is commonly referred to in the startup business world as "product/market fit".
Luckily we hadn't tried something like a Facebook Ads or Google Adwords campaign.  It would have been a waste of time until we were very clear about our ideal customer and our offer.  
Lesson 3: The truth about scaling quickly and maintaining a great customer experience
You'll often hear successful entrepreneurs talking about creating an 'MVP' as quickly as possible and then testing it with customers.  Then you improve your product (service) based on the customer feedback and repeat the process. But no one talks about what comes next and in what order you should do things to scale.
In periods of high growth sometimes decisions need to be made between customer experience and growth …..     
Growing more slowly and having happy customers

Growing faster and having unhappy customers
In this scenario we would pick option 1 for Bean Ninjas every time.  We're in this business for the long game and bookkeeping is a high trust, long term purchase.  
Business owners will often use the same bookkeeper for 5-10 years, which results in bookkeeping customers generally having a high lifetime value. This means churn rates are typically lower than other SaaS or productised services and word of mouth marketing is critical.  
We can't wait for the day we are earning enough from Bean Ninjas that we can wind-up our other businesses and be 100% focused on Bean Ninjas!  Until then we are forcing ourselves to be patient and not grow too quickly until we have our processes in place. Then we can ramp up marketing!
Slow growth equals sustainability. Are you ready for the long game?
Click To Tweet
Lesson 4 : Maintain customer excellence while scaling
I asked some successful service business founders for their number 1 tip in maintaining customer experience during periods of high growth. Here is what they have to say ….  
Put team leaders in place early to grow while maintaining service - Dan Norris
Click To Tweet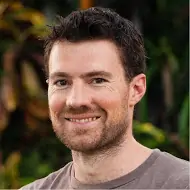 "It probably comes down to having a good team. It's an ongoing challenge but putting team leaders in place early on helped us grow our team while maintaining a good service"
Dan Norris, Co-founder, WPCurve.com
.
To ensure quality keeps pace with growth, engineer an amazing experience - Mandi Ellefson
Click To Tweet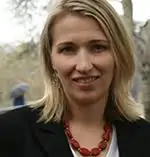 Start with the outcome. What does your product/service promise? How do you want your customers to *feel*?
Work backwards. Write the actions you can take that would give them the intended experience and outcome.
Create your Happiness Delivery Process. Arrange the steps in a logical, efficient way that ensures smooth delivery.  This will cover 80% of scenarios.
Plan for the Custom 20%. For outcomes that go outside your general process like customized services, create an individual "Success Map" so that your team is efficiently fulfilling on your promises – sans the fires.
Crack the whip. Ensure documented steps are followed the same way by all staff so that all customers get an amazing experience no matter who has served them.
Mandi Elllefson, The Hands of CEO 
.
Focus on systems and build a strong team - Brian Casel
Click To Tweet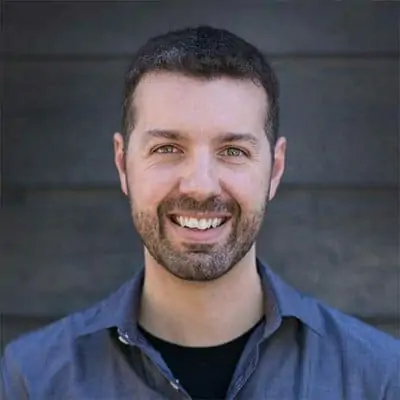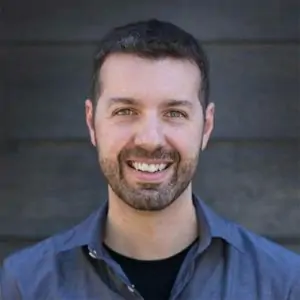 By focusing on systems and building a strong team to carry out our day-to-day service, I'm able to spend large portions of my time on figuring out how we can improve our systems, make changes as we grow, and look for new opportunities to improve or add value.
For example, I found that some things worked really well through the first year, but now in our 2nd year, needed to be overhauled to work at a new scale (and provide even better value).  Like our new client onboarding process and the way we handle sales.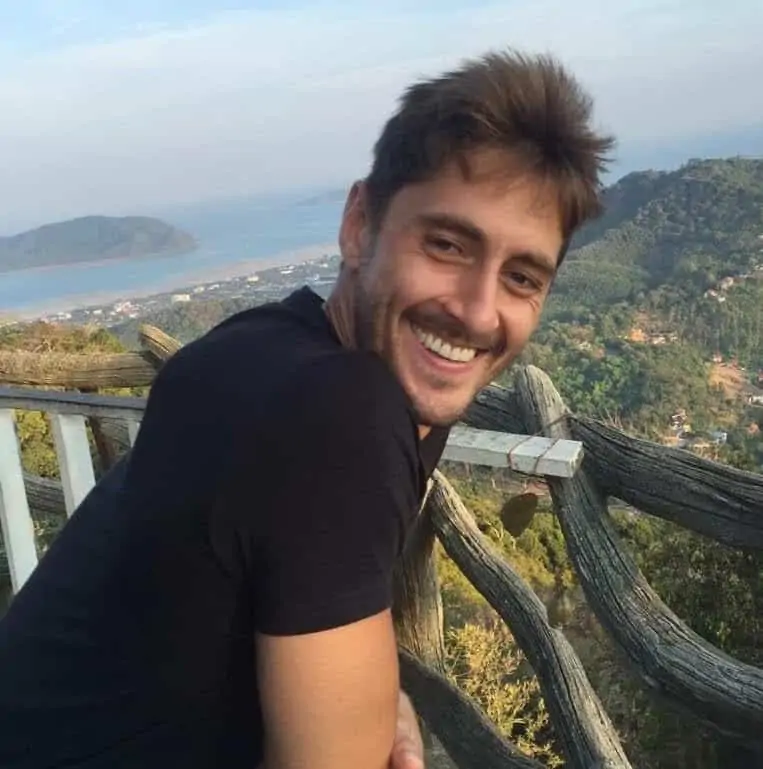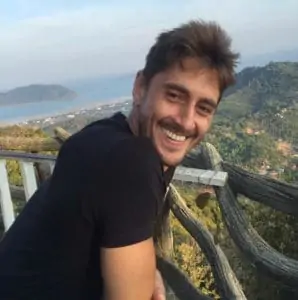 "I recommend you deliberately engineer your customer experience to be as simple, clean and intuitive as possible from day one. We use various apps like GravityForms, Zapier, Google Drive, and others to automate and simplify the main customer-facing actions like signing up, paying us, submitting a podcast episode for production, asking a question, etc.
If a customer complains that some part of the process presents friction, we don't run back to using email with our tail between our legs. We improve the process/system and remove the friction."
Vic Dorfman, Co-founder, Just Record It.
.
Hire a customer service manager to oversee the user experience - Carl Quested
Click To Tweet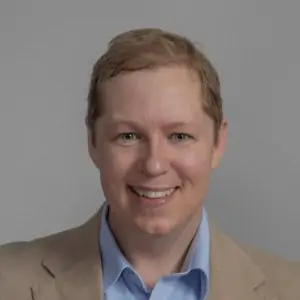 Our top tip would be to hire a customer service manager as early as possible.
It's so important to have someone who is not involved in the day to day grind, be able to oversee the user experience, and ensure they receive constant updates. Communication is the key, and having this person means your clients always have a single point of contact.
Carl Quested, Co-founder, Brandstrong
.
Lesson 5: Grow your team 
.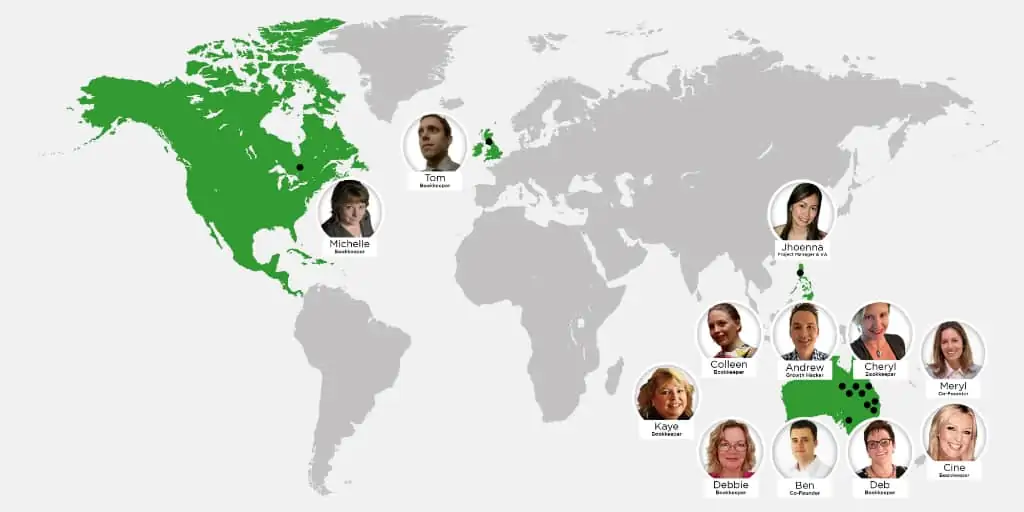 What is the first process you should delegate?
I believe that you should focus on scaling production first.  Why would you build up a sales team or a customer support team if you can't actually ship the product / service?
For us this meant building our bookkeeping team.  We started by doing the work ourselves and refined the processes over a period of months.  Next we wrote SOPs and created recurring task checklists in Trello.  Then we gradually hired our team of bookkeepers.
We are in the process of training bookkeeping team leaders to manage our bookkeeping team.
The next processes we will be systemising are:
Onboarding new customers

Scoping and sales calls

Lead generation
The stage prior to doing the bookkeeping work in our production process is on-boarding new customers. This links closely with completing the bookkeeping work and also with our sales / scoping call process.
For us the next logical step is to train our bookkeeping team leaders on our on-boarding process.
When we're working out what to focus on we map out a critical path which shows what needs to happen before something else can occur.  
For example, we want to train our team leaders on our onboarding process, so first we need to prioritise documenting our onboarding process.
No one is going to sell your product better than you - Justin McGill.
Click To Tweet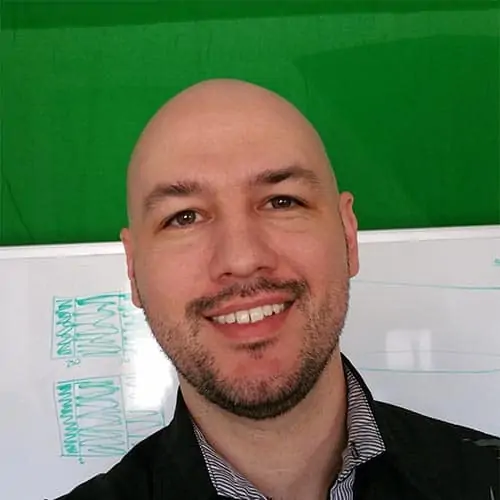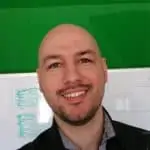 Justin McGill from LeadFuze has similar views which he shares in Episode 104 on the Zero to Scale podcast.
"In the past, I tried hiring a salesperson first because I didn't want to be bothered with sales. What I discovered was that it works best early on, if I take care of the sales myself because no one is going to sell my product better than me. Focus on what you do best and what gets you the best results, and hire a team member to take care of the repetitious day to day stuff".
.
Lesson 6: Making tough
decisions is essential for growth
Here are some examples of tough decisions we've had to make between growth and customer experience.
"Should we be spending more time on developing internal processes and systems for our team or on trying to generate new leads?"
For Bean Ninjas to grow we need a bookkeeping team to be doing most of the bookkeeping work rather than the founders.  However if we spent all of our time in the early days writing procedures and training a team rather than talking to customers, we wouldn't have any customers!
Initially we focused most of our effort into talking to customers.  After our first 4 months in business we were ready to hire our first bookkeeper.  We'd been busy documenting all of our bookkeeping processes during that period so that it was easy to hit the ground running.
The processes weren't perfect, but they were good enough to start a team member off.  We view the SOPs as evolving documents that get updated and improved over time.
"Do we pay staff to design some internal processes and write SOPs?"
Having staff create processes would reduce founder workload, but might also reduce the founders wage. For now only Ben and I create processes, but as soon as we can be paid enough to wind up our other businesses this will change.  Here is one of our favourite resources on creating processes for small business.
I believe that having team members who can create processes is a huge advantage.
Having team members who can create processes is a huge advantage.
Click To Tweet
An interesting point here is to not underestimate the value of 'founder time'. There is unlikely to be anyone as passionate and motivated about the business as the founders.  The sooner the founders can be working full-time in the business the better.
"How do we write copy when our customer base is so broad?"
It was really difficult to write any kind of copy including facebook ads, landing pages, email sequences, webinars and general marketing communication when our customer base was so broad.
Over time we have worked out who we are the best fit with and built up knowledge around why they use our service and their frustrations about bookkeeping.  
We still haven't used Facebook Ads, but we are now in a position to write better copy if we were going to use that strategy!
"Should we focus on content marketing or sales strategies this month?"
For us content marketing has been a valuable, but long term strategy.  It is more about brand building and creating trust rather than selling a specific product. This ties in with our goal of building a long term business and customer base and building trust.
We hired 3 bookkeepers a few months ago and now that they are trained and up ready to go we have capacity for more work than what is coming in through content marketing.
We realised here that we also needed some short term sales strategies to generate sales quickly.  We ran a Xero Audit sales campaign which resulted in a number of new customers.  We're also busy preparing for a End of Financial year campaign for Australian businesses.
"How many new customers can we take this month without impacting our customer experience?"
There is a lot of work initially in onboarding a new customer and getting their Xero file up to date.  Having a stack of new customers all sign-up at once can cause our on-boarding and setup times to blowout.  
Each of our bookkeeper manages a portfolio of clients based on how much work they'd like, but usually each bookkeeper can only take on 1 new client at a time as the set-up and catch up work is chunky.
Ben still manages the onboarding process.  This means we need to weigh up Ben's availability and the bookkeeping team availability.  We're getting much better at setting expectations about timeframes for Xero conversions and setups with customers.
"The team is at capacity.  Do we keep responding to existing customers emails or take sales calls?"
Sales calls have higher conversion rates if we respond more quickly, but during busy periods we want to ensure customer response times remain on target.  
Do we respond to existing customers or take the sales call?
My instinct in this situation is to work longer hours and do both, but Ben and I had made a decision in our last meet-up that we were going to restrict our working hours to 50 hours per week and force ourselves to prioritise.
We faced this situation a few months back where we'd have customers contact us and we'd send them a link to book a call, but there was no availability for 7 days.  This was because our calendars were already blocked out with calls to existing customers and team members and allocated times to respond to our teams questions.
This is a hard decision as we want to grow the business.  Ultimately we believe that we'll grow by providing a great experience so it is more important to maintain the response times we promise to our existing customers.
Growth comes through consistently delivering on your promise to customers.
Click To Tweet
Summary
The 3 key takeaways from this post are:  
Focus on delivering an excellent experience to your customers

Scale product / service delivery before sales

Create processes and hire a team as soon as you can
Delivering an excellent experience to your customers is important regardless of what business you are in. The way that you scale your startup will vary from founder to founder, as will the order of the processes you chose to automate and delegate.
Keeping your goals in mind when making big decisions and mapping out a critical path to determine order of priority will help you discover the best path for you!
Did you find this post useful for your business, or have an insight on this topic that you want to share so we can all learn from your experience? Let us know in the comments below.