No modern business runs without technology. In fact, we live in a world where technology and business strengthen one another. But sometimes it can be hard to know how to approach technology when entire platforms come and go so quickly.
Getting it wrong can cost you – and not just financially.
But the good news is, getting it right is not as difficult as you may think! We've put together some simple tips that can help you take advantage of technology and minimise risk.
Note from Meryl:  Here at Bean Ninjas we love cloud technology like Xero and we've brought in Jess Murphy from Be IT Safe to share her top 5 technology tips.
Tip #1 – Go for the cloud
The single best advice we give businesses is to avoid locking yourself into technology. Wouldn't it be nice if the technology you invested in today was still reaping benefits 10 years in the future? But the reality is technology lifecycles are becoming shorter and shorter.
You've probably heard that the biggest trend in computing over the last 5-10 years is the move to the cloud. This basically means moving your data, email and systems to be stored on the web, as opposed to being locked to a particular device with specific software. This allows you to be more agile, and makes it easier to stay up-to-date with the latest technology at less cost! You can focus on what you need to do and let someone else worry about the hardware and infrastructure that supports it.
Cloud technology can bring strength and efficiency to your business. There are a whole host of great tools available, even plenty of free tools to help get you started. Some of our favourites include: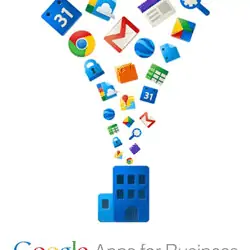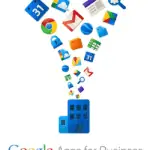 Google Apps – this allows you to have a corporate-branded email system with enterprise features, Google Drive for online storage (which can also be used for backups and versioning) and live document collaboration, personal and shared calendars, task managers and a range of other apps for as little as $5 per user per month.
Office365 – another option with similar features to Google Apps but in the more familiar Microsoft Office interface. For users who only operate in the Windows environment and in our experience it requires a tech-savvy user to setup and maintain.
Xero – the hero of the cloud accounting movement and covered extensively on this blog but deserved a mention here too.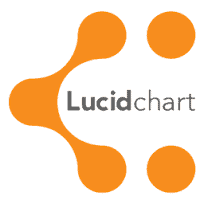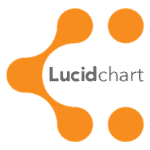 LucidChart – this is Visio in the cloud… but even better. For anyone who wants to organise processes, workflows, mind maps or charts this will knock your socks off. It is tailored for a wide range of industries and has saved us hours and hours of work in documentation. LucidChart allows us to communicate through charts as quickly and easily as drawing on a whiteboard. In fact this is the closest we've seen to making the whiteboard redundant. Check it out!
Creative Cloud – if your business is in the creative sphere or you want to do anything creative with your business, Adobe has got it right with Creative Cloud. An affordable way to get their creative applications such as Photoshop, Illustrator, InDesign, Premiere, After Effects, etc, with the added benefit of project sharing and cloud storage. It is getting better and better with each release and if you haven't made the jump now is a great time.
Tripmode – for those who travel a lot or are frequent users of mobile data, Tripmode can be a lifesaver. I'm not the only one who has accidentally downloaded large amounts of data when connected to my phone. Tripmode allows you to control which apps on your Mac have internet access whilst using specific connections. For those using Windows, check out this article from How To Geek.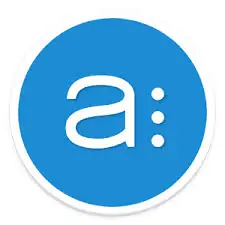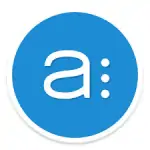 Asana – if you are interested in getting on top of your tasks, Asana has a free plan and is a great way to organise your world. Create task lists, reminders, share with colleagues in a simple way.
Basecamp – a simple but highly effective way to work with teams on projects. Manage tasks, files and have the most productive conversations using their simple interface. This is guaranteed to reduce your meetings and allow you to work with people around the world.
Camtasia – this is what PowerPoint would be if it was invented in 2015. Give your presentations a professional video look and transform your training and webinars. A little costly but worth it if presentations are key to your business.
Open Office – whilst not a cloud application (yet) Open Office can be used on Windows and Mac as a free alternative to Microsoft Office. With exceptional compatibility and a growing feature set that meet everyday needs it is well worth a look at this if you haven't in a while. A great way to reduce your licensing costs without compromising on productivity.
Tip #2 – Ditch your database. It's time for a CRM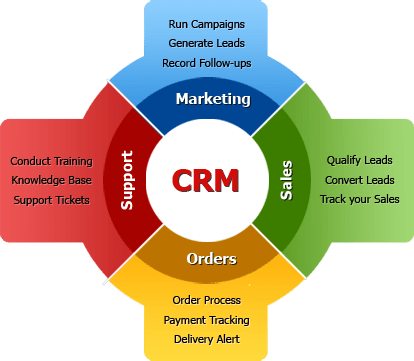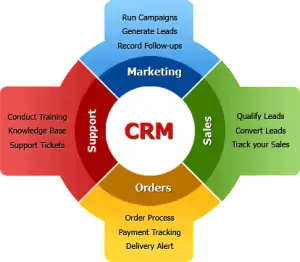 Excel spreadsheets revolutionised the business world. And they are great for financing data and statistics. But customer data does not belong in an Excel spreadsheet! Nor does a static database cut it any more.
Customer data is the life-blood of your business. It needs to be in a living environment that responds automatically, at the right time, to ensure that you never miss a lead and that you maximise your conversions. It needs to be in a CRM.
What is a CRM? CRM stands for Customer Relationship Management. It is software that not only stores information about your customers but helps you manage the critical processes to establish, grow and maintain your customer base. Poor management in this area is one of the leading causes of business failure.
We could write a whole article on CRMs but for now it is sufficient to say: if you're not using or looking at a CRM, you need to prioritise this. The success of a CRM is determined in the planning and implementation, and it is well worth professional help if you're new to the concept.
What CRM should I use?
Salesforce is one of the best enterprise grade CRMs available. It can be a little costly but has a large user base and great support. It integrates with nearly all major business cloud applications including marketing, accounting and eCommerce tools.
Agile CRM is a great entry level CRM offering a clean and user friendly interface and great contact management. It integrates very well with Google Apps and many other business cloud applications. It is highly competitively priced in the market.
Custom CRM
We also often recommend a custom CRM that can maximise integration and productivity benefits. A custom CRM allows you to streamline your individual processes without too much disruption to your existing systems. It can also be cost effective as you can better control the infrastructure and ongoing costs.

Be IT Safe can assist with the implementation of an off-the-shelf CRM or develop a custom CRM for your needs.
Tip #3 – What does your website say about you?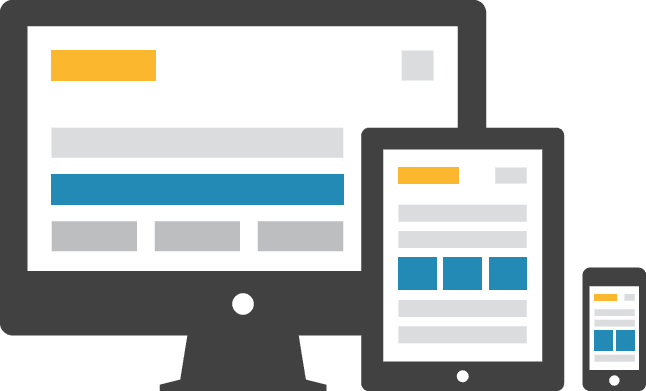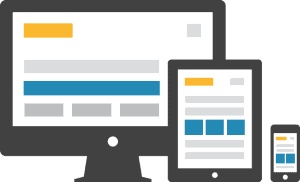 Your website is one of the best representations of who you are. And it is critical that it presents the story of your brand in the right way. When people look at websites they judge your credibility and trustworthiness more than your products and services.
When you're starting out, either use a good template engine such as Wix or invest the extra money in having a design that represents who you are. The non-negotiables for websites are:
Responsive – It adapts to provide the perfect experience on all devices and screens.
Mobile Friendly – If it is responsive it will work on mobile devices, but also consider how the flow of the site is affected by mobile technology such as touch screens.
Call to Action – Too many or too little is problematic. As a general rule always have a single clear call to action at all times. This can be supported by other actions as long as they aren't too distracting.
Menus – Our general rule is you should be able to access all pages with one click using a menu system.
Show Don't Tell – People process visuals 60,000 times faster than words! Great pictures and engaging video will sell your product and services better than the best written copy.
Why SEO?
When it comes to Search Engine Optimisation you'll hear a lot of people with a lot of different, often-conflicting advice. It can be expensive and the return on investment is not always guaranteed, particularly in your domain's first year when search engines like Google tend not to attribute much value with minor traffic. For a start up business, you will generally get a better return on investment by using Google Adwords or other targeted marketing platforms.
SEO can help achieve strategic goals for specific keywords and geographical targets – but for SMEs a lot of this can be done with a good technical audit and regular content updates, without the need for expensive ongoing services.
Tip #4 – Virtualise your phone numbers
You just need to look at the profit and loss of any business to know that telephone, internet and communications represent a significant chuck of monthly overheads. And despite hundreds of providers offering a huge range of services, it's hard to find the cheapest and most suitable suite for your business.
One way to reduce this is by virtualising your phone. How does that work? Traditionally phone numbers are provisioned to a physical line connected to your office. Virtual numbers aren't linked to a physical address but are more like your mobile number. They can be routed to almost any phone in the world. The best example is 1300/1800 or 13 numbers. However you may not be aware that you can lalso get virtual local numbers.


So instead of paying for phone lines to your business you can advertise your local area number and have it divert to your mobile. Your customers often won't know you are answering from your mobile.
Many virtual number solutions also offer menu systems, a professional welcome message, voicemail, call recording and other enterprise-level services. And the best news is, depending on the provider it can cost as little as $10 per month. As an added bonus many don't have lock in contracts either.
You've probably heard of VOIP – using your Internet connection for calls instead of the traditional phone network. VOIP has a pretty lousy reputation – you may have even tried it – because without a solid connection and great infrastructure from your service provider it can be unreliable.
But there are some really good VOIP solutions in Australia and the US that also connect to world-wide networks, so if you travel you can cheaply call and answer using your local number while overseas. If you're looking at VOIP there are some tests you should run on your Internet connection to see if it is suitable including speed and latency.
The best tip for communication is don't just ask the big Telco providers. We routinely quote solutions at 10-15% of the monthly cost Telco providers have quoted.  If you have contracts due for renewal, it pays to do some research and contact some virtual number providers.
Tip #5 – Risk Management is not just a good idea
We all know that risk management is the good idea that seems to continually find itself on the bottom of our to do list. That is until something goes wrong. Technology and risk is another of those scary, complex areas that can seem all too difficult, and so it ends up in the too-hard basket. Well, let me give you the bare minimum Technology Risk Management that every business should consider.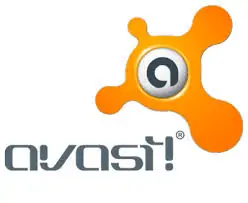 Antivirus: I know it is basic but it is overlooked far too often! And owning a Mac is not a defence against viruses. There are many good free options for both Windows and Mac (AVG/Defender/Comodo). We recommend Avast  as the best free option. And remember, you are only as protected as your latest version, so make sure this is updated regularly.
Backups: Your data is worth a lot to your business, so it pays to have a backup. Especially when it can cost as little at a few dollars a month to backup online (Backblaze is great) or less than a couple of hundred dollars to backup to an external hard drive. Be careful with external hard drives as the older they are the more unreliable they get. Replace them every 2-3 years.
Malware: Be careful when installing or downloading new software. As a general rule any applications that are bundled with other software are likely to just get in the way. Malware slows down your computer, displays advertising all over the place and sometimes can destroy data. Only install software that you know is from a trusted source. You can use a great free tool called MalwareBytes to remove any unwanted software. Unfortunately, once Malware has a hold of your computer there is little you can do but reinstall your system.
Software updates: You should install software updates often, especially Windows and Mac OS. This is because they have critical security updates that stop malicious people and software from exploiting known vulnerabilities. However you should be careful with major release updates (i.e. Windows 8 to Windows 10) as these may cause applications to stop working. As a general rule if you're asked to agree to terms and conditions this is a major update and shouldn't be performed unless you know all your software is compatible with the new version.
Ransomware: This is becoming a big problem. Many businesses find that their data is held hostage by software that will encrypt a computer and demand money for the decryption key. A good antivirus will provide protection. But there is one great defence to this kind of attack: backups! Unfortunately after your machine has been attacked by Ransomware, even data recovery specialists will have a hard time recovering your data (read: a very expensive time even when possible).
Passwords: OK, here comes the lecture on password security. We all know that we should choose complex passwords but it's just easier to remember your first pet's name. The fact is the easiest way to gain unauthorised access is by your insecure passwords. So the best solution is to get a password manager that takes the effort out of complex passwords. We use LastPass but other great solutions include Password Keeper and 1Password.
Two Factor Authentication: For any critical data you should consider a little bit of extra security as a great insurance policy. Two Factor means you use your password plus another system to secure it. The most common is either a SMS to your phone with a code or a random code generator such as Tokens (RSA – common for Banking) or Google Authenticator.
Email Security: It is becoming increasingly common that emails are hacked and your address hijacked for spamming. This creates both embarrassing and reputation-damaging results. Check out this blog post for more information on how to secure your emails.
So how can I improve my technology risk management?
Start by listing the technology that your business relies on and ask yourself what would happen if this stopped working.
What restrictions does your current technology have?
Does your technology help manage each step in your sales process?
How much time do you waste fighting with your technology?
Do you know what others in your industry are using?
Still stuck? Maybe it's time to get some help.
There are many great technology consultants who can help set you up to win with your technology. If you can't find one, contact us and we'd be happy to help or refer you to someone in your area.
For more information comment on the post below and we'll do our best to help!