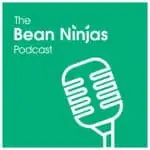 Curious about scaling remote teams? Meet Carrie McKeegan, CEO of a 10-year-old, fully remote US Expat Tax Services company.
In Episode 50 of the Bean Ninjas Podcast, Bean Ninjas CEO Meryl Johnston talks to Greenback CEO Carrie McKeegan about how she manages to run a fully remote business helping people file their taxes in the US.
American expats and Greenback co-founders Carrie and David McKeegan found their expat tax needs overwhelming and expensive while living in the UK as professionals.  So they decided to create their own business helping other expats work through the challenging process. Their business is now over 10 years old, and they have a remote team of 50 people.
Learn how to manage a fully remote company from Greenback Expat Tax Services CEO Carrie McKeegan #remote #service #business #metrics
Click To Tweet
Remote team lessons from Greenback Expat Tax Services
If you are considering going remote with your company, Carrie has got a few tips for you:
It is incredibly important that you identify people who are able to work on their own. Remote workers must be self-motivated and disciplined.

When hiring a remote worker you need to be aware of common mistakes.
You should definitely consider hiring a qualified HR person. They can help you determine whether the candidate is disciplined enough to work when there's no one around.
Finding the right employees to fill a business owner's technical role is immensely important.
Learn more about setting up your remote business from this video
Related podcast: Scaling a service business – Interview with Mandi Ellefson
The value of metrics in managing and expanding a US Expat Tax Services Company
Carrie suggests that you pay lots of attention to your company's key metrics. They will provide you with a sense of knowing where to focus your time and energy, as it's easy to get pulled in multiple directions.
Implement a marketing, business, and sales scorecard and make sure that each team member does their individual reports on a regular basis.
You should be paying the most attention to customer service metrics. They will keep you updated on the customers' feedback,  which gives you a good sense of the value you are actually providing to your target market.
Yes, metrics can help your business! Listen to our interview with Greenback CEO Carrie McKeegan to find out more. #remote #service #business #metrics
Click To Tweet
Here is a handy list of 7 Customer Service Metrics that matter.
A good way to get your head around metrics that matter is to read great books covering the topic! Carrie and her team all read the book Traction by author Gabriel Weinberg.
Related: Startup Books – Bean Ninjas CEO Meryl's Recommendations
Outline all of the metrics and assign each team member with one. Be aware that things can go wrong if you don't pay enough attention.
"A lot of the times managers, general managers of businesses or CEOs really think that it's very clear who owns what metric but the internal team is thinking well, I want a little bit of that but I don't influence it entirely, like, how does that all work?
Problems will arise if you're running a team that is not looking at their metrics frequently. If your team is running those reports each week, they are more likely to improve their performance.
Check out this infographic to learn more about Customer service metrics: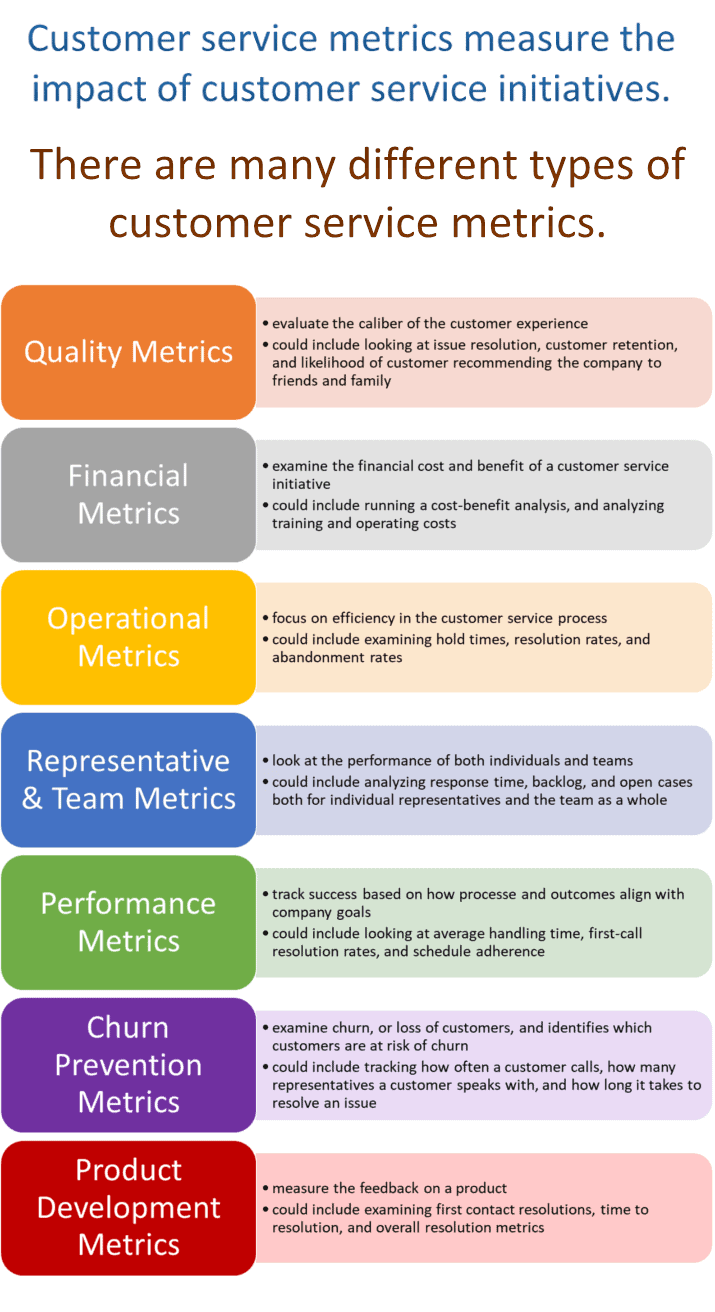 (Source: study.com)
Productivity tips from a busy entrepreneur, wife, and mother of three
Now you may be wondering how Carrie finds time to manage everything, considering she's raising kids as well as growing a successful business.
Carrie wakes up super early in the morning before anybody else does and gets all the work type requiring focus done. She's also using the time when the kids are at school.
She'd advise you to come up with a system of clearly defined roles applied to you, as well as your spouse. This way, you will be able to make time for all of that which needs to be taken care of.
Management, decision-making and leadership lessons
Are you wondering what the main features of a good manager are? Carrie suggests that getting in touch with your strengths and weaknesses is crucial. 
When they were starting up their business, Carrie was in charge of marketing and operations. Whilst her co-founder (and spouse) David was managing sales and finance. Then they began expanding their team.
If you are entering a similar stage in your business, you are probably aware of how problematic it can be.
Carrie suggests that you delineate things and keep them clear, especially when it comes to decision-making. This applies both at work and at home. 
"In terms of decision-making, we were very used to making a lot of decisions together. But that was hard for the team to know how to handle that per se. So do you go to both of us on everything now? There's a lot of things that are cross-functional. Do you go to both of us on everything? Do you go to one person? You know, how do you handle that? "
What you must do is find a way to structure the management. In Carrie's case, she had to take on a different role, as well as her husband.
Therefore, several years ago, Dave decided to become the primary caretaker of their three children, while Carrie stepped in the role of a CEO of the business.
Related: A Week in the life of a CEO – Interview with Meryl Johnston
Listen in to know more about what makes one US Expat Tax Services company a success.
Meryl Johnston . and Carrie McKeegan discuss:
How Greenback came about

Managing a fully remote company

How to delineate things so that the team is on a wavelength

Using metrics to grow the business

The importance of time management and defining roles
Enjoying the show? Please subscribe & review in itunes
If you enjoyed listening to this episode and you want a really easy way to support the podcast, why don't you head over to iTunes and leave us a quick rating or even a review? We would also love to hear what you thought of today's episode.
Looking for an easy way to get there? Just go to beanninjas.com/podcastreview and that should open up iTunes on your computer. We read all your reviews, and it really helps other people to discover the show. Your support is very much appreciated.