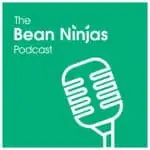 Wondering how to create an online course successfully?
In Episode 46 of the Bean Ninjas Podcast, we dive into what it takes to create, launch and promote an online course.
So you know the A to Z's of your profession, right? Sharing that knowledge and turning it into a profitable business is what this podcast episode is about.
Paul Thomson, an online course expert, and Bean Ninjas CEO Meryl Johnston talked about how you can become a successful online course creator.
Step one is figuring out if there is a need for the course. Once you do that, you should focus on making the online course appealing to people. Let them know that the course can change their lives for the better!
Wondering how to create an online course successfully? Listen to Paul Thomson shares his online course building tips.
Click To Tweet
How to present content in your online course so that students finish
Wondering how to ensure high student completion rates? There are different learning techniques you should consider.
According to Paul, there are visual learners, verbal learners, and kinesthetic learners. Targeting these three groups of people in your lessons will ensure a much broader audience.
Don't focus on video or demo only, because that will make your audience smaller in numbers.
We did some additional research on this and discovered this neat infographic that suggests there may be 7 different types of learners.
You should always test and validate your course ideas before you launch. Here's a handy video that shares three compelling reasons to do this.
How to launch your Online Course
So you've assembled a course, but have not figured out the launching part? One option is to make the course accessible through software services.
Facebook offers a lean and cheap method. However, there is a chance that the posts will get lost in the feed.  
If you plan to build a custom build a website, you could also use plugins. LearnDash – a WordPress plugin can do the trick.
If you're not so technical, however, the most effective way to build an online course is to use a platform like Thinkific. Here's a tutorial video walking you through how to build an online course using Thinkific:
How To Profit From Your Online Course
To sell the course is you must know who your ideal audience is. Research helps you realize whether there is a need for the course.
Who are taking online courses anyway? According to a recent survey and infographic sponsored by two companies involved in online consulting, here's a break down of the type of folks taking online programs: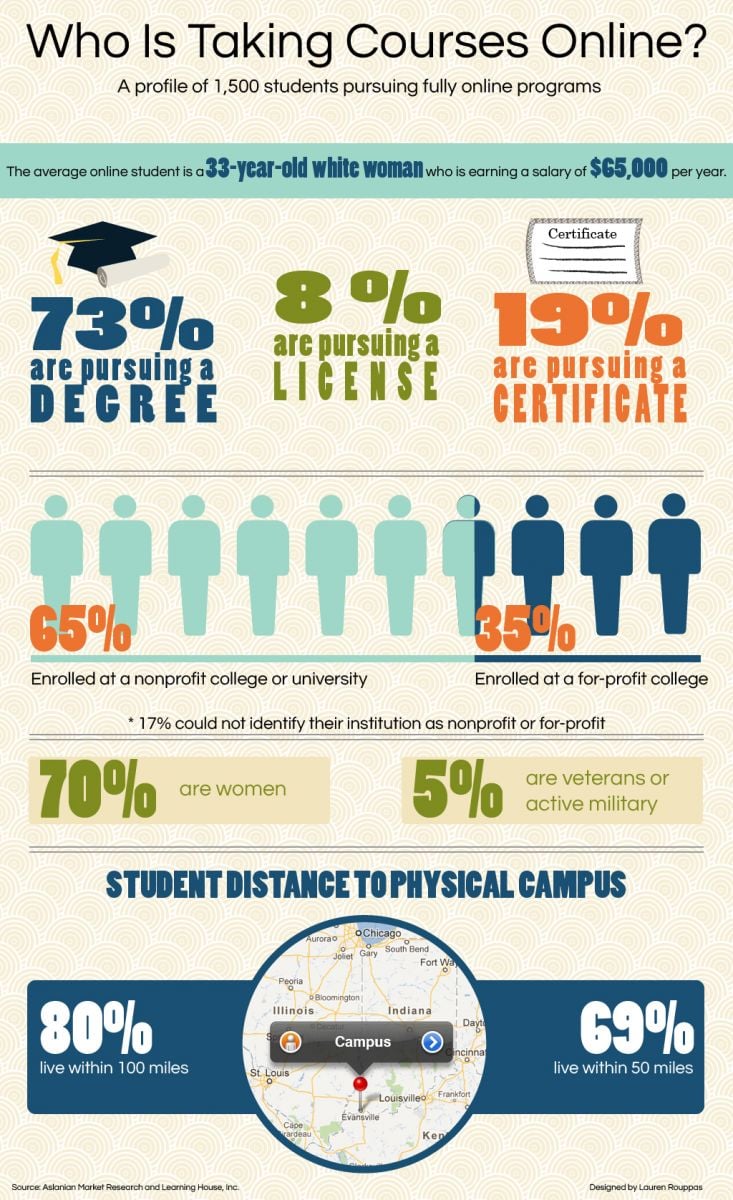 Whilst the above image might give you some ideas about the types of people taking online courses, we encourage you to do your own research and validation for your specific course.
Once the research is done, you will already have a number of people who are aware of your course that you can follow up with when the course is ready to see if they want to buy it. 
Beta launch: Pre-sell your online course before you launch it
Another option is a beta launch. You should understand this step as a transaction: you offer potential customers a discount on the full price of the course and in return, for just a fraction of the price, they give you feedback on the course modules.
That way, you get to gather testimonials from the participants and re-launch the course afterward. At this point, you'll know what people like about it, which makes it easy to stay on track.
This is exactly what we did with our Bean Ninjas Financial Literacy Using Xero (previously "Xero Cashflow") course. You can listen to our 5-part behind the scenes podcast series to follow our journey launching the online course.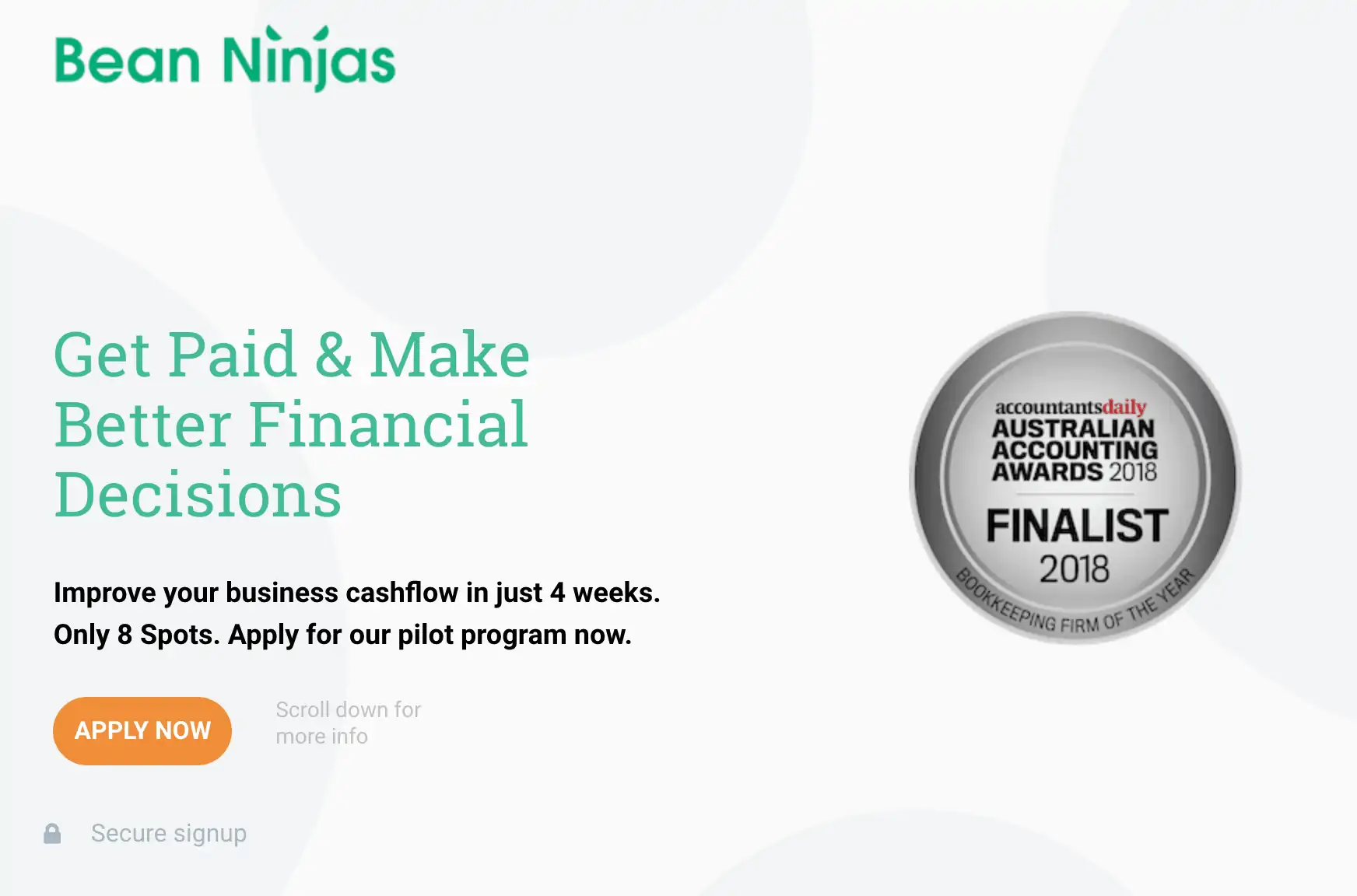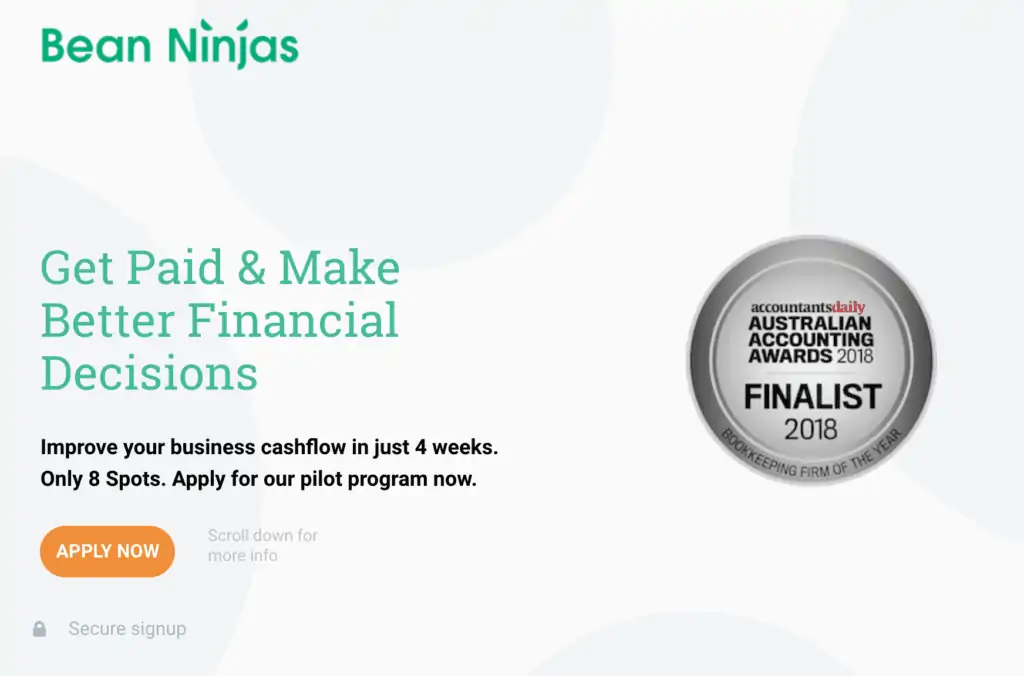 After the beta-launch, you'll have enough candidates who are willing to take the course. The next step is to lock off access to the course and kick-off the waitlist option. In the meantime, you can make adjustments to the course.
Prior to the full launch, you can offer the course for an exclusive price to people who are on the waitlist or want to join the waitlist. By introducing discounts and bonuses, you drive people to validate the need for your course.
Gathering testimonials of people to whom your course has helped will improve your chances drastically!
Here's an example of a testimonial we collected from one of the participants of our Xero Financial Literacy course:
Additional ways to make money from your online course
There's also a "VIP section" in Paul's course. There, students can actually ask for advice on learning and developing professionally from him as an expert.
That package of services comes with a higher price but ensures benefits for both students and experts. The first group gets to learn more about the business from the perspective of a person who knows it well.
Paul warns: if you are hoping for a monthly income from just one course, you will be disappointed. What you need is a stack of courses, from an introductory to an intermediate one.
If you are hoping for a monthly income from just one online course, you will be disappointed.
Click To Tweet
Paul points out that is much easier and cheaper to sell a product to your current customers than to new ones. This relationship with your currents customers will help you create a system that can support you in the long run.
Related: Systematize: How To Build A Business That Can Run Without You
This type of business has reached its heights within the past several years. To get noticed, you will also need effective marketing through which you can introduce your values.  
Additional resources for building online courses
If you are interested in starting a career as an online course professional and you need more information, here are some additional resources where you can learn more about setting up your own online course
Also, to find out more, you can always get in touch with Paul Thomson.
Listen in to learn more about how to create an online course that's profitable
In this episode, Paul and Meryl cover:
Identifying your online course expert persona

Determining your target audience

Outlining a course according to the needs of your audience

Including different learning styles for the sake of appealing to broader audiences

Deciding on services and platforms where your course can be uploaded and made accessible

Combining different methods of launching and employing marketing tactics which increase the chances of profitability

How to make a full-time income as a course creator
Enjoying the show? Please subscribe & review in itunes
If you enjoyed listening to this episode and you want a really easy way to support the podcast, why don't you head over to iTunes and leave us a quick rating or even a review? We would also love to hear what you thought of today's episode.
Looking for an easy way to get there? Just go to beanninjas.com/podcastreview and that should open up iTunes on your computer. We read all your reviews, and it really helps other people to discover the show. Your support is very much appreciated.