With a Degree in Natural Sciences, Krystle Now Helps Activate, Amplify and Scale Businesses for Growth
Krystle Divertie is the Organisation Queen of Krystle Clear Solutions. Through KCS, she helps activate, engineer and amplify clients' Business DNA, transforming the business' very foundations on the path to success.
Krystle approaches systems and processes with passion, lists and outrageous organisation. 
Her in depth knowledge has helped many transform their business for growth. She specialises in internal structure, creating foundations and document business processes.
Customer Success Stories: Learn how Krystle Divertie's decision to follow her passion helped set her on a professional growth path. #systems #process #business #transformation
Click To Tweet
Krystle's love of processes and the birth of Krystle Clear Solutions
COOEE Consultants was Krystle's very first passion business. It was a continuation of the experiential learning she gathered during her outdoor ed years. 
Soon after she finished her Science Degree in Marine Biology and Zoology, Krystle began traveling the world. 10 years later (and many countries later) she decided it was time to jump back into the books.
Krystle started managing an outdoor education company, and later became a HSE Advisor in remote Aussie mines.
Around that time, she launched COOEE Consultants.
Soon after, she realised that systems and processes were her number one strength, and thus Krystle Clear Solutions was born. Its business model changed (only) once in the 4 years since it's conception.
Through KCS, Krystle is now helping businesses systemise and scale. 
Related: Systematise: How To Build A Business That Can Run Without You
Krystle's tips on learning to systemise
To transform your business through systematisation, you'll need a certain set of skills. The most important skill to consider is Time Management. 
Learn to manage your time daily, weekly, monthly, quarterly and yearly. In this way, all the goals you have in place will be achievable. 
Define your strengths, weaknesses, passions in the context of working optimally all day, every day. 
Related: Time Management Lessons from Bean Ninja CEO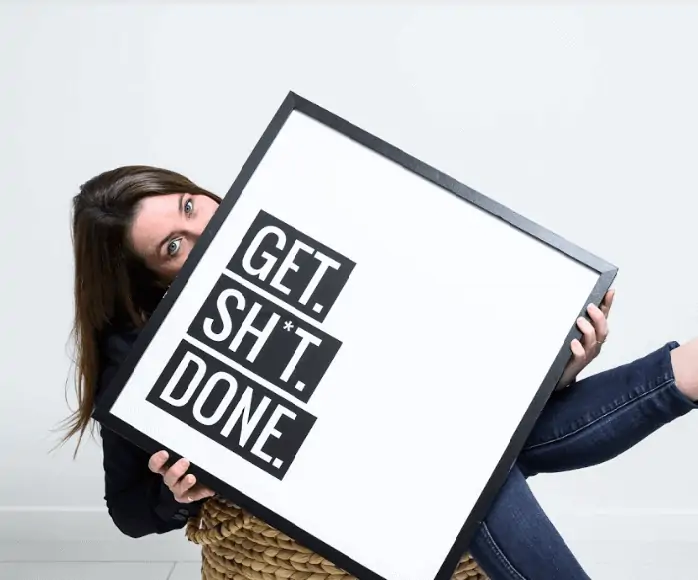 If you wish to help others systemise their business, note that providing services of value that business owners will pay for is a must.
Listen to your clients and always ask for feedback. In this way, you grow in confidence and improve your professional services.
Listen to your clients and always ask for feedback.
Click To Tweet
Krystle's life philosophy, future plans and the Bean Ninjas model
Krystle life philosophy is simple: she never uses someone else's signs of success to measure her own. She is guided by the notion that everybody is unique, and that we all have different measures of success.
What's next for Krystle Divertie?
Just recently, KCS & Effective Workplace Solutions joined forces to develop a simple cloud based solution for companies struggling in the HR Department. 
"I have partnered with a HR Lawyer to take businesses tailored employee manuals from hard copy into a digital tool complete with heaps of fun people related features. It is officially launching in Feb 2020 so we are just working up to that right now!" 
As a Bean Ninjas client, Krystle is familiar with our values. Doing better while striving for more, regardless of the challenges ahead, is one of them.
She suggests that our philosophy and leadership model should serve as an example to others. 
Krystle uses Bean Ninjas' services primarily to track her finances:
"From a financial point of view, Bean Ninjas has provided a great insight into the systems to have implemented to successfully track the business finance and make more educated decisions based on that information rather than just guessing!"
Customer Success Stories: Read how Bean Ninjas' client Krystle Divertie became a business owner who now helps other businesses grow. #scale #business #systematisation
Click To Tweet
Krystle Divertie on following her passion all the way to success
Know that your university degree is not your destiny. Utilise all your strengths into becoming who you truly are. 
Travel in order to learn and grow. Exploring different cultures will help you understand yourself better. 
Discover what you are passionate about and act on it. It's never too soon or too late to make it on your own.
Manage your time well. Identify when you are most productive and adjust your schedule accordingly.
Be organised and disciplined and you will achieve your goals. Organisation is key to increasing your productivity.
Resist comparing yourself to others. Everybody's standards and journey are unique. 
Recognise that certain values can help you succeed and embody them. In this way, you will never let a challenge stop you on your path to success. 
Become aware of every aspect in regards to your finances. Knowing all the data will benefit both you and your business in the long run.
If your business is in need of transformation, connect with Krystle via Linkedin or via the Krystle Clear Solutions website.