Most yearly reviews assess against a list of goals set at the beginning of the year.
The beginning of 2017 was a whirlwind! I'd recently completed a deal to buy my business partner Ben's share of Bean Ninjas and there was no time to sit down and think about goal setting.
Seeing as I can't review against the goals I set (because there weren't any), I'm going to share some of our highlights from 2017. There are 4 that stand out to me.
Related reading: From 2 Founders to 1: Lessons learned about business partnerships
Raising Capital
The biggest achievement of the year would have to be Raising Capital. When we started Bean Ninjas back in July 2015 I would never have imagined that our business would be attractive to an investor.
Raising capital is going to help take Bean Ninjas to the next level. It's given us the financial security to hire more staff, invest in marketing activities and build out a new revenue stream (more details about this coming soon).
Our investor Simon and I met in a DC mastermind group. For the full story about how Simon came to invest in Bean Ninjas checkout Bean Ninjas raises capital to fund rapid growth!
Winning Awards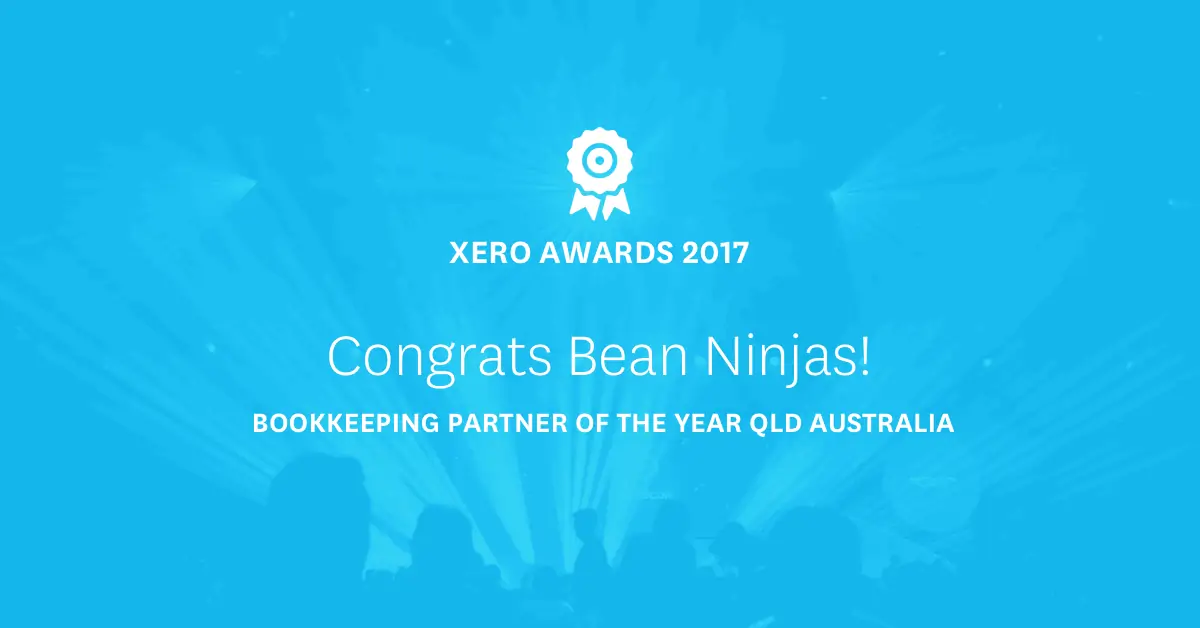 In 2016 we dreamed of winning a Xero Partner award. I thought it might take us a few years to get there, so I was absolutely stoked that Bean Ninjas won this award only a year later in 2017.
This is a testament to the entire team's commitment to being Xero experts. Everyone in our team is Xero Certified including our admin staff and internal operations staff.
.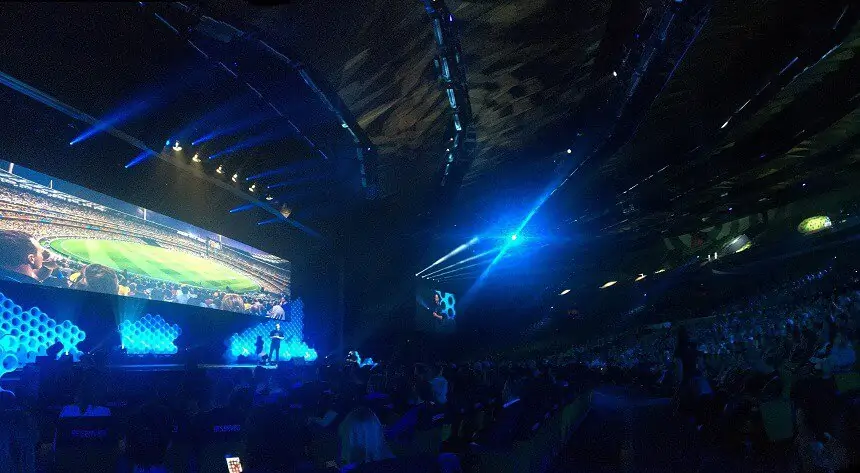 One of the other benefits of winning the Xero award was being invited to serve on the Xero Partner Advisory Council. I'm looking forward to making a contribution to the industry.
We were also honoured to be finalists in the Richard Joel Award for Emerging Exporter in QLD. Who would have thought that a bookkeeping business that started on the Gold Coast would be exporting our services around the world?!
Related reading: https://beanninjas.com/blog/blog-xerocon-2017/
Building an amazing team
We make a real effort to build our team culture remotely via team and 1:on:1 video calls and Slack, but nothing beats face to face! Sometimes it's nice to have a beer together after work or to eat lunch together.
During 2017 we were lucky to have a number of face to face meetups:
Fiona had been living in Argentina, but returned to the Gold Coast for a while and we also had Michael (from Sydney) and Tom (from Manchester) visiting.
Shout out to our friends Trude and Richard McKeon who run Tuk Tuk Rental, for hosting Michael during his month on the Gold Coast. We've heard that he might be planning another trip to coincide with the Quicksilver Pro surfing event in March 2018!
Our team evolved over the course of the year and we've laid a solid foundation for 2018 and years to come.
Related reading: Lessons in Hiring: How to Build a High Performing Team
The power of Mastermind Groups and Online Communities
Another win for 2017 has been our involvement in different mastermind groups and communities.
I've gone into these groups looking to learn from others and to help them by sharing what I know.
Shout out to my pals in the DC Bozeman Mastermind. This is a diverse group of great minds and different backgrounds …. and this is also the mastermind where Simon (our investor) and I connected.
Another big thank you to the Keepers Collective (a group of bookkeeping firm owners). Our fortnightly calls keep me motivated, accountable and on top of industry trends (I like to think so at least!) and our retreat was so productive.
.
I would highly recommend being involved in at least 1 mastermind group to get a different perspective on your business and to hold you accountable to your targets.
If you need help in setting up or running your mastermind checkout Taylor Pearson's How (And Why) To Find An Online Mastermind Group
I've also been part of a number of paid communities including:
What's next
We're gearing up for a year of rapid growth. We went through a growth phase in the back-end of 2016 and we learnt a lot from that experience. We don't intend on making the same mistakes!
I thought I had better finish up by setting sharing some Bean Ninjas goals for 2018.
Grow our revenue by 70% on 2017 calendar year
Create an additional revenue stream
Improve our sales system
Work on 90 day planning cycles and track KPIs against this
Double our email list