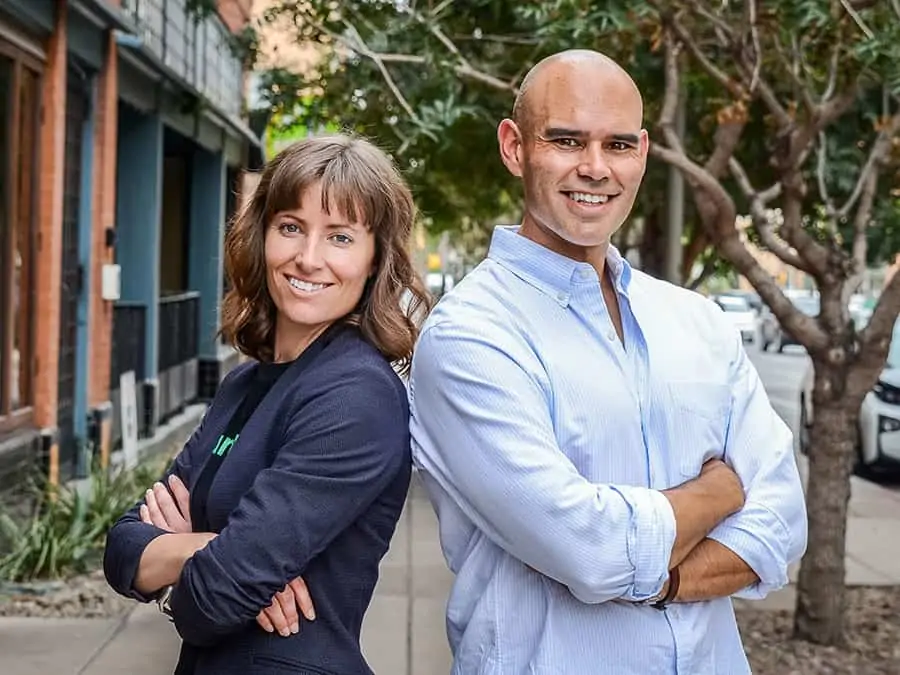 Want to grow your own business with the support of an established client base and brand? We're hiring!
We are looking for an experienced in-house tax accountant to join our team.
This role will suit an entrepreneurial tax accountant who is looking to build their own business, leveraging off the support of an industry leader and established brand.
You will initially work as an in-house tax accountant supporting our cloud accounting team and clients.
As our client base continues to grow, this role would evolve into an opportunity to partner with Bean Ninjas running your own tax accounting business.
You will have 4+ years of full-time accounting experience working with an Australian firm, an accounting (or similar) degree, CPA and qualifications and excellent communication skills.
.
Who are we?
Bean Ninjas is an award winning Xero cloud accounting services business, offering bookkeeping, reporting and VCFO services.
Bean Ninjas was founded on Australia's Gold Coast in 2015 and now has a team of 20 across Australia, the US, the UK, Europe and the Philippines.
We were awarded 2019 Xero Bookkeeping Partner of the Year.
We are industry experts.
We specialize in online and eCommerce businesses including coaches/consultants, bloggers, freelancers/agencies and SaaS and our mission is to create financial freedom through stress-free business finances for our clients
To understand more about our beginnings and vision, watch this video of our Founder and CEO Meryl Johnston:
For more details about Bean Ninjas and our values refer to the Bean Ninjas jobs page.
Industry leaders
Bean Ninjas are recognized as industry leaders. You will be working alongside Chartered Accountants and CPA's who have come from firms such as Ernst and Young, BDO and Grant Thornton.
We were awarded the Xero Australia Bookkeeping Partner of the Year Award in 2019 and the Queensland Bookkeeping Partner of the Year in both 2017 and 2019.
We regularly attend speaking events and appear on, as well as hosting our podcast and webinar events.
We run an active community, servicing our clients by providing timely up to date industry information.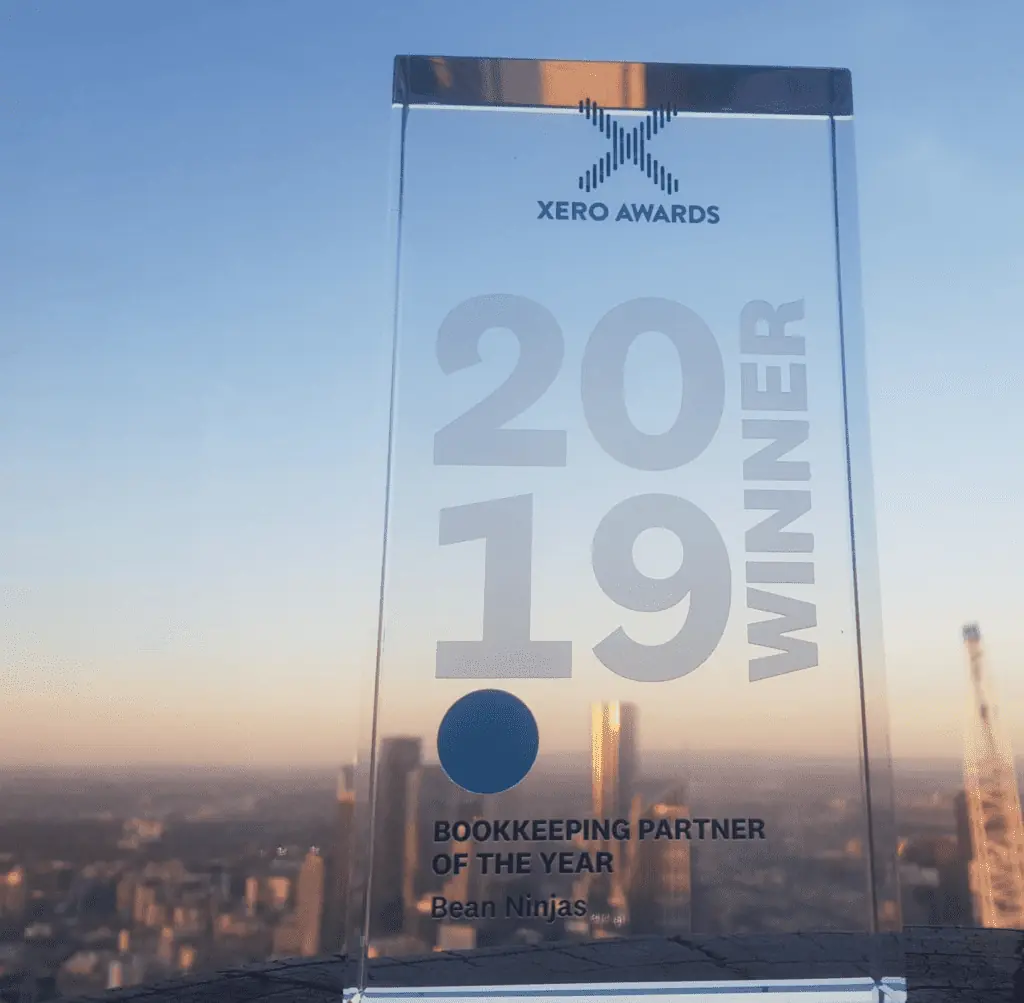 What's it like being part of the Bean Ninjas team?
Working at Bean Ninjas has changed the way I look at work

– Michael Wark, Bean Ninjas Financial Coach
.
.
.
We believe in developing our team and promoting internally, which is why we want a tax expert to join the ranks, before establishing their own partner business.
We have an established client base that we would like to provide in-house tax accounting services to compliment our bookkeeping, reporting and vCFO offering.
By coming on board as an in-house specialist, you will go through a mentoring program to equip you to grow the business as you become a Product Partner provider.
Whilst you will service clients based in Australia, you will be part of a global business that is geographically distributed across the US, UK, Philippines and Europe. You will work with leading-edge technologies and form part of our agile business.
You will be mentored by our CEO Meryl Johnston to coach you on your journey to owning your own business.
You'll be working directly with our Service Delivery Manager, Reggie Balares and our Director of Cloud Accounting Michelle Brough. Reggie and Michelle are great examples of top performers who have quickly been promoted to senior roles at Bean Ninjas.
You will attend our annual retreat to meet the team face to face and workshop and strategise for the coming year.
Product Partner
Becoming a Bean Ninjas Product Partner will provide you with the freedom to set up your own business with the support and client base of an existing brand and client base.
Initially, you will work closely with the team, operating as an in-house team member, learning the ninja ropes, before branching out into a Partner arrangement, where you are able to grow your client base and business beyond the Bean Ninjas doors.
FINANCIAL COACHING PARTNER – MICHAEL WARK
An example of a successful product partner is Michael Wark, who came to us an Accountant from a major firm, before cycling through our Cloud Accounting Services and Sales teams, as well as being key in several systems and marketing projects.
Michael is now a Profit First coach, offering financial coaching services to Bean Ninjas clients and wider customer base.
"I'm passionate to get you results and am flexible with how we connect. I am completely focused on optimizing your business and delivering you results. Coffee catch-ups, phone calls, zoom calls, and emails are all part of how we can work together. Get in touch when you are ready to level up!
BEAN NINJAS EQUITY PARTNER – WAYNE RICHARD
Similarly, COO, Wayne Richard, became Partner in 2018, after commencing his Bean Ninjas career as a Cloud Accountant and Sales team member.
Wayne quickly moved through the ranks to become Manager and then Director of Global Operations. Wayne is an e-commerce cloud accounting expert and has appeared and hosted many key industry podcasts.
Wayne is responsible for the exponential growth of our US business and is a well-known expert in the eCommerce space, having recently published the state of the industry eCommerce Recession Impact 2020 Report.
Here are some specifics of the role:
Flexible and remote role
This is a full-time remote role and you will have some flexibility in choosing your regular work hours. You can also decide whether you'd like to work from a co-working space or from home.
Tax Accounting delivery
Ideally, you have previously worked for an Australian accounting firm for a minimum of 4 years as a tax accountant and reached Manager level.
Strong knowledge of Australian Tax law and statutory regulations and working knowledge of other tax systems is a bonus – ie US Sales Tax, VATmoss, UK VAT.
Prepares accurate and timely tax statements/returns, financial statements and BAS statements.
Setting and meeting client expectations in relation to the quality of delivery.
Liaising with the ATO and other regulatory bodies.
Advising clients how they can reduce tax, make claims and increase profit and assist with tax planning.
Using Xero exclusively, except for looking up information in a client's old accounting system.
Responding to client queries via our online email helpdesk software Helpscout.
Communicating with other staff via Slack or Zoom.
You write well: concise, understandable, helpful, professional, and fast. You can build rapport with others solely through your writing.
The opportunity
You are entrepreneurial and would like to grow your own business, you are a self-starter who has acquired their technical skills but is ready to branch out on their own.
Remote work
You're self-motivated and ideally, have previous experience working remotely and/or with little direct supervision.
You have a great internet connection and a Plan B, for when things don't work out.
You know how to keep your computer and work secure and private.
You know the joys of using two monitors (or splitting a big monitor).
Your skills and experience
You have worked in a professional services accounting/bookkeeping firm for 2+ years.

You have an Accounting (or similar) degree and ideally be CPA / Chartered Accountant qualified.
You have excellent written and verbal communication skills. This is key!
You are familiar with the Cloud, but want to become an expert
.
How Do I Apply?
Step 1: Complete the online application form below
We will be reviewing applications along the way and if we find someone who is the right fit first we'll go with them.
Step 2: Get creative here. Send us something (or a lot of things) that you think will help set you apart.
Step 3: Bean Ninjas review submissions and schedule the first interview
Step 4: Second interview and final decision
Step 4: Tax Accountant role announced
Step 5: Commence work orientation