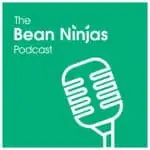 How does a 7-figure DTC swimwear brand like Vetchy engage customers and achieve exceptional growth?
Join us in this episode as we sit down with Shaaz Ahmed, the mastermind behind Vetchy, to uncover his unconventional strategies to scale his brand and create a buzz in the fashion industry.
From his unique career transition to the secrets of customer engagement, get ready to dive deep into the world of Vetchy and gain valuable insights for your own eCommerce journey.
[0:00] Meet Shaaz Ahmed: Ecom Insights
[2:40] Shaaz's Journey with Bean Ninjas and the Impact
[3:25] From Fashion to Ecommerce: Shaaz's Unconventional Path
[5:20] Lessons for Successful Launch
[9:47] Unconventional Strategies for Growth
[15:52] Harnessing Influence: The Dynamic Duo of Influencers and Customer Advocates
[21:02] Starting Your Influencer Program
[24:17] Importance of Word-of-Mouth Marketing
[28:42] Time Management Tips from Shaaz
With 18 years of experience in the fashion industry, Shaaz has built a strong background in designing and manufacturing swim and activewear for well-known mass-market retailers such as H&M and Target.
In 2020, Shaaz decided to venture into entrepreneurship, launching his own brand alongside his wife, who handles design and the creative aspects.
Drawing from their extensive knowledge and insights gained from working closely with various retailers, they launched Vetchy with an aim to offer styles, fits, and colors that resonate with their target audience.
This podcast episode is brought to you by sponsor A2X: automated e-commerce accounting.
References and links mentioned
Interesting quotes and takeaways from Shaaz Ahmed
"We measured the customer return rate, and we found that over time up to 30% of our customers return and make a second purchase within a 60-day period from their initial purchase. This allows us to understand the value of acquiring a new customer, and by knowing this number, we can calculate the cost of acquiring a new customer and using the necessary resources and marketing to attract and retain the customer"

~ Shaaz Ahmed, Vetchy
"Another important aspect of our growth strategy is the power of influencers and customers as influencers. We actively encourage and engage our customers to share photos of themselves wearing our swimwear. We call it Vetchy Sunday, so if you tune in to our Instagram Sunday Morning, you'll see a lot of our customers who are now our influencers."

~ Shaaz Ahmed, Vetchy