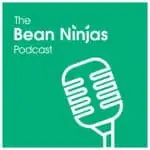 How does Patrick Manosca build his community and bring awareness to the Xero brand?
In Episode 80 of the Bean Ninjas Podcast, Bean Ninjas COO Wayne Richard talks to Patrick Manosca about how Xero approaches selling, community and advocacy in order to build a leading global brand.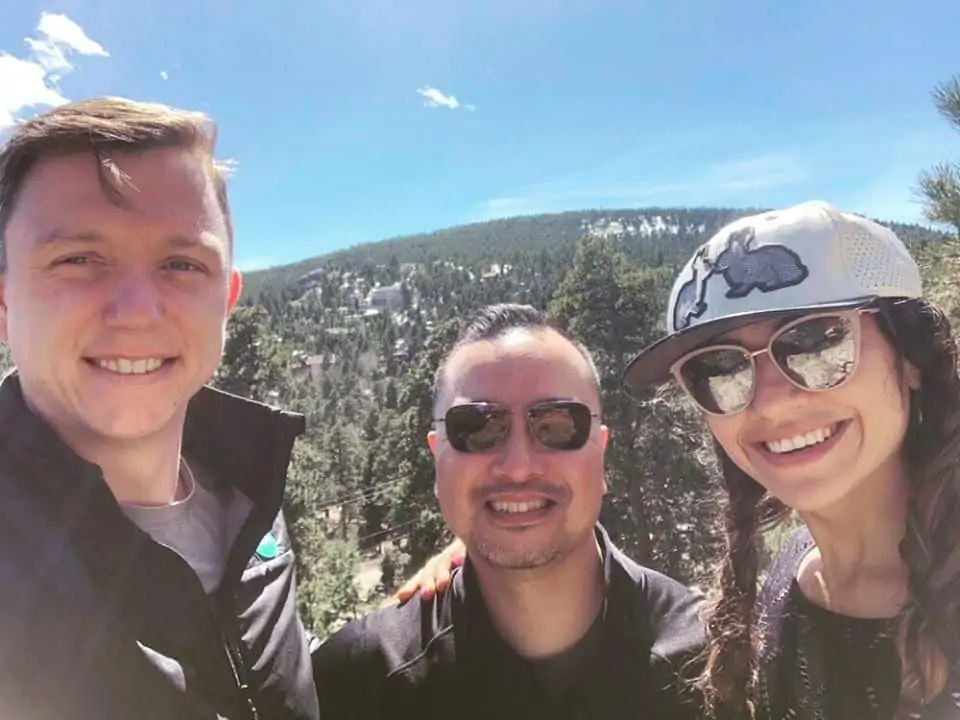 Episode Highlights
When I say community I refer to surrounding yourself with like-minded folks who are on the same journey.
Click To Tweet
01:00 – What is Xero and how it helps small businesses
04:41 – How to get started in moving to the cloud from paper or excel
07:48 – Tips for driving awareness of your business and brand
09:45 – The best places to find value-add small business communities
13:00 – Tips and traps of joining on and off-line communities
16:40 – The importance of advocates for your business
18:55 – Xero's five core values to work and live by
23:31 – Being part of people's journeys to the cloud
25:16 – The importance of being strategic in building a community
30:05 – The importance of being a Xero Partner to commence your Xero journey
Learn the foundations of financial literacy and using Xero with Meryl.
Transcription
Tips on Selling, Community and Advocacy with Patrick Manosca of Xero
Wayne Richard:
Welcome to the show, Patrick. How are you doing this morning and where are you recording from today?
Patrick Manosca:
Hey, good morning, Wayne. I'm excited to be here. Thanks for having me. I'm in lovely San Diego, the city of our most recent US Xerocon.
Wayne Richard:
Excellent. So today, you're going to share some tips with us on selling, community, and advocacy. But before you do, I'd like for you to share a bit more about yourself to our listeners and also hear from you your introduction at Xero and hope you can address for us who's it for and why is it needed. 
Patrick Manosca:
Oh, absolutely. Happy to. But first, let me start by saying a big congratulations to Bean Ninjas for being awarded Xero's Bookkeeping Partner of the Year in Queensland this year.
Wayne Richard:
Thanks so much. 
Patrick Manosca:
Absolutely. Super, super big congratulations. Your hard work, your passion, and resilience, you're championing of changing the industry. We're happy to have you.
To get to how I would introduce Xero, interestingly enough, I've actually brought a couple of personal friends who have started up a couple of side hustles, as we call it here in the US, and put their businesses on Xero and couldn't be happier.
So I typically introduce it as a beautiful, easy to use, cloud platform for small businesses and their advisors. It was born in the cloud as a kind of software, as you know, but Xero has evolved to provide a full spectrum of connected tools and services to help all kinds of small businesses grow. 
So yeah, we're pretty proud of it. As you know, we are founded in 2006 in New Zealand, one of the fastest-growing software companies globally.
And we're pretty proud to be not just in the USA, but New Zealand, Australia, the United Kingdom, parts of Asia. And we just passed and announced our latest milestone; just surpassed 2 million subscribers in more than 180 countries. 
Xero is a beautiful, easy to use cloud platform for small businesses
Click To Tweet
Wayne Richard:
Congratulations. I know Xero has been a critical partner to us along our growth journey. And as you've shared, we're being recognized recently as Bookkeeping Partner of the year for Xero, not just in Queensland, but we actually, we're also announced as the Australian Partner of the Year.
So it was a huge moment for the team and one we look forward to celebrating across all of the next 12 months.
Patrick Manosca:
It's amazing. It's quite, quite the journey. And as you hopefully have seen what we've seen, part of the why is that we feel and have found that Xero, the people, and the platform have helped small businesses work with their closest ally – their advisor, their bookkeeper, more than ever. 
Whether it's doing taxes, understanding finances, making decisions to grow their business, we found that Xero brings all of that data that's needed to make those decisions in one place so that the small business client, the advisor, you can speak the same language in the same place.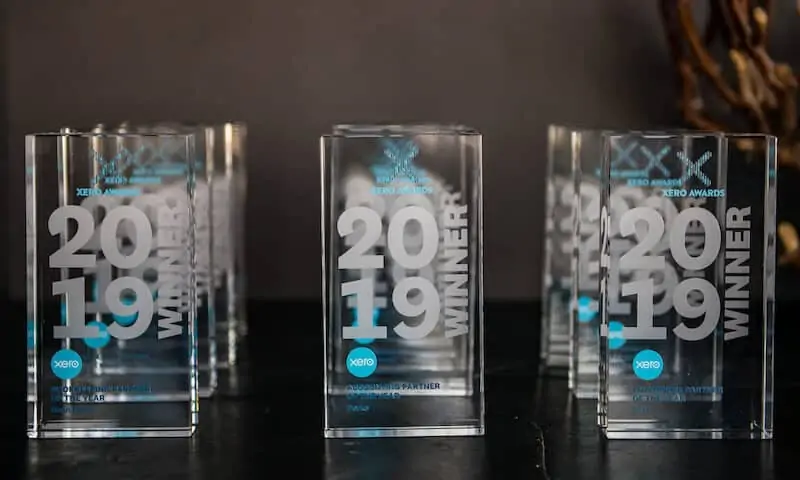 Source: xero.com
Wayne Richard:
And the beauty is that this financial data is available to you, as you mentioned, on the cloud. But simply, that means it's available to you at any time, anywhere, that you have the ability to access the internet. And for us, with the clients that we support that typically are travel-loving, small business entrepreneurs, that accessibility is critical to them.
Now, Patrick, you've mentioned in your LinkedIn bio an interesting quote that I want to share and get some thoughts around. You mentioned, "Change is never easy, but clear goal setting, expectations, and frequent communication and support have shown to be successful approaches." 
How can small businesses use software to help facilitate this change and support their growth? And maybe, if you could share what's the process of getting started or leveraging these capabilities best?
Patrick Manosca:
Sure. There are viewpoints I would share in that. First, you're recognizing that a lot of small businesses are out there still doing their finances or writing their books with excel on paper and we recognize that and those folks are wondering how to get started. 
One of the things that we have found successful is to find a bookkeeper, find an accountant, find an advisor that is on the same page as the small business where maybe the platform, the accounting software, the advisor is using is something that the small business is looking to use. 
Determining what it takes in a small business space or that business to grow if it's e-commerce; if it's my good friend who is doing auto repair services, finding out what those factors are to help them grow and communicating with an advisor who understands that. 
And then, once you are on the same page and you're getting to work on a common platform, for example, like Xero. For example, in the cloud where the small business, maybe they're in the field, they can work on their mobile device and manage their invoices and get paid directly from their mobile device directly from the customer in the field. 
Get paid faster, save time, you have the freedom of movement and mobility. And the advisor is happy because you're using an app that is saving you professional some time and can be accessed anywhere, because advisors like to travel to, right?
Wayne Richard:
Absolutely. From our perspective, it also helps to have an engaged and informed client. The conversation is more meaningful when the buy-in and understanding of those tools are mutual.
And Xero has provided an amazing experience where the language that's used within the tool is easily understood by the small business owner. It's not a complex accountant speak that typically gets lost in the conversation.
A community of peers that meets regularly can be the fast-track to answering your questions and lessons learned.
Patrick Manosca:
Exactly. A lot of small, I would say, all of the small business owners I've talked to, both in my personal and professional life, they are more focused onboarding a business than they are about a lot of the "back office" things.
So if you understand that that's the motivation, then we as advisors can take an approach of using tools that would get that buy-in where they can use it on their mobile phone, on their iPad, from the farm or from out in the field in the city. So totally with you on that one.
Wayne Richard:
Agree. Let's chat sales for a moment, Patrick. You refer to selling as efforts that bring awareness to your firm or small business. What are your top tips for driving awareness?
Patrick Manosca:
Yeah. You know when I think of selling, I tend to look at it from the perspective of a firm owner; someone who owns a practice, an advisory practice, for example. And for a firm to drive awareness of their brand or service offering, I thought it comes down to a few things and this can probably be very applicable to small businesses, too.
Using a data-driven approach if possible, especially in the professional services space, right? There are various ways to look at data to help make decisions.
Being a former auditor and accountant, tax preparer myself, it was kind of analytical skills are pretty apparent, right? So using a data-driven approach if possible is super helpful to help you make decisions where to go to the market and how. 
And also, having the ability to hop to different levels in an organization. Like, one of our big values at Xero is human value; really being empathetic and understanding to whom you're doing business with.
And in doing so, you begin to really uncover what problems need solving, and then you can provide the best solution and best service possible. And through that success after success after success, your awareness and your presence surprisingly grow quite well.
Wayne Richard:
Also, that presence allows you an ability to have those raving fans, but also key partners that help along the way. Essentially, you're building out a community. Could you share a bit about building or the best ways to get involved in communities?
Where are the best places to go for small businesses to build and find thriving communities?
Patrick Manosca:
Yeah, absolutely. We are very big proponents of building communities and serving communities, and that's been our approach in the US, as a matter of fact.
So there are quite a few social venues for small businesses, from the perspective of a small business owner. You might be surprised to learn that meetup.com, for example, is filled with events focused on new start-ups and local businesses to interact with one another, learn from each other and support each other. 
Source: Meetup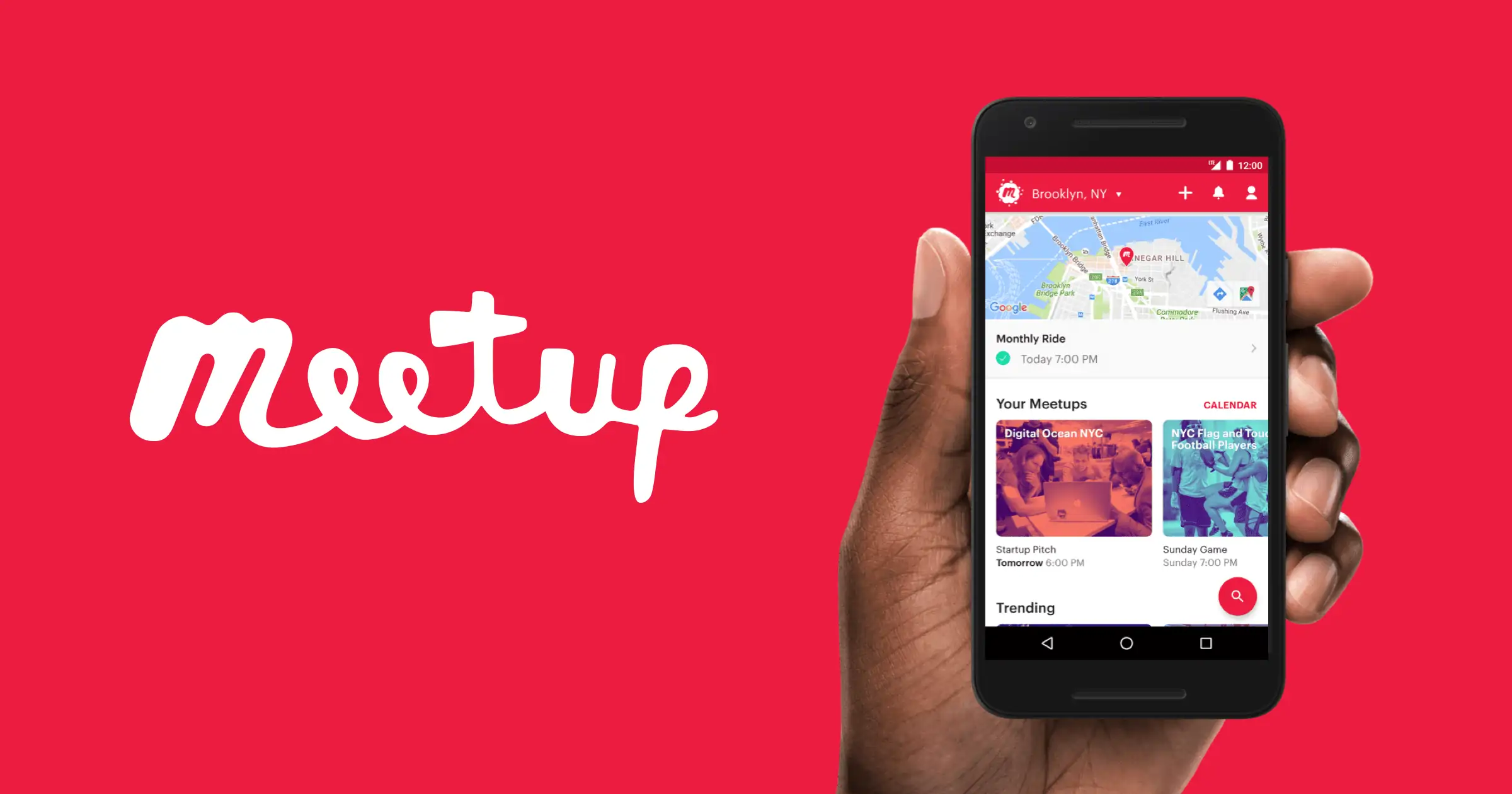 And we could probably expand that into other social spaces like Facebook groups, Twitter, LinkedIn, and LinkedIn groups. And we heard a podcast, joining a podcast and posting your own podcast.
It's proven pretty successful in really establishing your presence online and building that community from the very beginning. And so, that's just a few examples of how those are resources that are available today.
Secondly, we at Xero recognize that and we proactively went into the local communities in different metros across the US. In fact, this week, we're wrapping up our Xero Roadshows where we host events to talk about some of the practical strategies and share product updates and the latest events in the profession, in the industry. 
On a regular basis, we host Xero Hours where we get together and share new updates and socialize with our partners and encourage new customers to meet us. We even have helped are own accounting partners host their own client appreciation events. I've done that personally here in Southern California.
It's quite a great dynamic when you get focused together and you start sharing ideas and have so many great relationships. Start from there. 
And one other thought is at Xero, we've even taken these events, our Roadshows, our Xero Hours and plot them on to the online space for those busy professionals and business owners who want to interact and socialize, but can't quite find the time to get there in person.
By advocacy, I am referring to having relationships with folks who will communicate your wishes, concerns, and vision to others in their organization.
Click To Tweet
Wayne Richard:
That's been the most amazing part to me is the value in building those relationships in communities, both locally, in identifying similar mindsets or individuals at communities that will meet my needs, but also, the exploration online.
We're at that interesting time, you can find communities niched to nearly exactly the types of people or groups you want to identify yourself with, and I don't know that there was ever been a time where the community aspect has been as welcoming or as easy to identify.
Patrick, do you have any tips or perhaps traps that our listeners should be aware of when looking into in exploring, joining communities; and I'll say both in-person and also online?
Patrick Manosca:
Yeah. No, and you're so right on what you just said earlier about how there are so many, not just communities, but so many niches within each community or genre that you want to participate in. And I think the first thing that's probably worth saying first when it comes to being a part of a community is the power of coming together in person is super important.
The best online relationships very often are based on quality face-to-face relationships more possible, but that being said, what we found; at Xero, we host a variety of virtual events. Like I mentioned, Xero Roadshow and Xero Hour. Using your online community as an opportunity to connect with like-minded individuals is super important.
Focus number one, you're collaborating with them, learning from them. And for example, in our online Xero Roadshow, it's a webinar format, you might imagine. And we bring the same great Roadshow content online to explore some of those practical strategies, some of those practical workflows that were going to apply to their own business, to their own accounting practice, bookkeeping practice.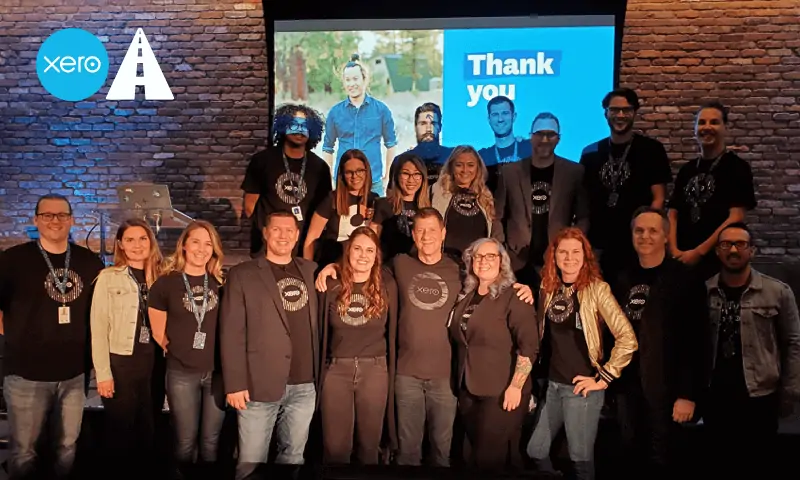 Source: xero.com
So, many of our partners like to attend, like to become a part of the community based on that experience. They've learned that they can gain knowledge from other firms, other advisors who are specializing in a niche that maybe they weren't sure how to get into. Maybe they can find someone to refer work to that's in an industry that they themselves aren't super expertise within.
And then, learning from others' journeys, for example. If I was a new advisor, I mean, sitting down with you, I'll be picking your brain on how did you get to where you are and what were some of the stumbling blocks? That's a huge learning opportunity just to collaborate with folks. And like you said, we can do it online. It's so much easier today than what? Five years ago? It's simply amazing. 
Wayne Richard:
Absolutely. I think it's the accessibility is easier, it's less interruptive when you're the individual putting out the invitation or the ask. But it is a great way to then open the door for those in-person meet-ups, which typically take a greater commitment and amount of time to arrange and pull together.
So Patrick, here at Bean Ninjas, we are in the process of launching our own online community as we've seen a demand, not only our client base, but other small business owners that are interested in the content and expertise, but not quite ready yet to engage in a relationship with us as a customer. 
Have you got any advice for building and cultivating an engaged community? What have you seen work well and perhaps things that might not have worked so well?
Patrick Manosca:
Yeah, sure. Three things come to mind as I think about this. One of the first things or second things to do is to really have a clear, common goal. For example, at Xero, one of the clear goals for us is to empower our advisors to serve their clients as best as possible. So I think we do is around how do we do that and how can we do that? How can we challenge ourselves to do that better?
And then, you can take gather those like-minded and focused professionals who have that vision or a vision similar to it. And you can then begin to kind of formalize that group and kind of formalize how you want to take on those goals and accomplish that vision.
For example, what we found is finding advocates for your product or advocates for your people in service, like our Xero Ambassadors. They're advocates for us, they have their own advisory and accounting practice, but they liaise between Xero and the profession to share and cultivate those goals and then vision and help other advisors execute on that, and doing so within that community, that space because everyone is literally on the same pathway. 
It's proven super successful and it's even grown into a more formal group that we call the Xero Practice Advisory Council. And as an example, we've decided 12 members are going to be the optimum number for Xero and we have folks from Manhattan, to West L.A., from North Carolina to Minnesota; all different ages and experiences, different industries. But again, with a common goal and a common vision. 
It becomes a super-rich experience in helping, not just us at Xero from a product and people standpoint, but the industry benefits and the profession benefits, the clients' benefits.
So that's what we found to be very successful is again, gathering like-minded professionals, setting those clear goals and vision and begin to assemble and formalize that group. And hopefully have as diverse experience as possible.
By "advocacy" I am referring to having relationships with folks who will communicate your wishes, concerns and vision to others in their organization… having that advocate is like having another person looking out for you in the field.
Wayne Richard:
So, Patrick, you started to share a bit about advocacy and I've seen your share previously that every interaction is value-added and that we live our human values and want our partners to feel that same beautiful experience Xero was founded on.
Two things I really love about this is one, the mention of values. So if you could share with us, what are Xero's values? And secondly, the focus on your partners, is this advocacy?
Source: James McGlinn on Twitter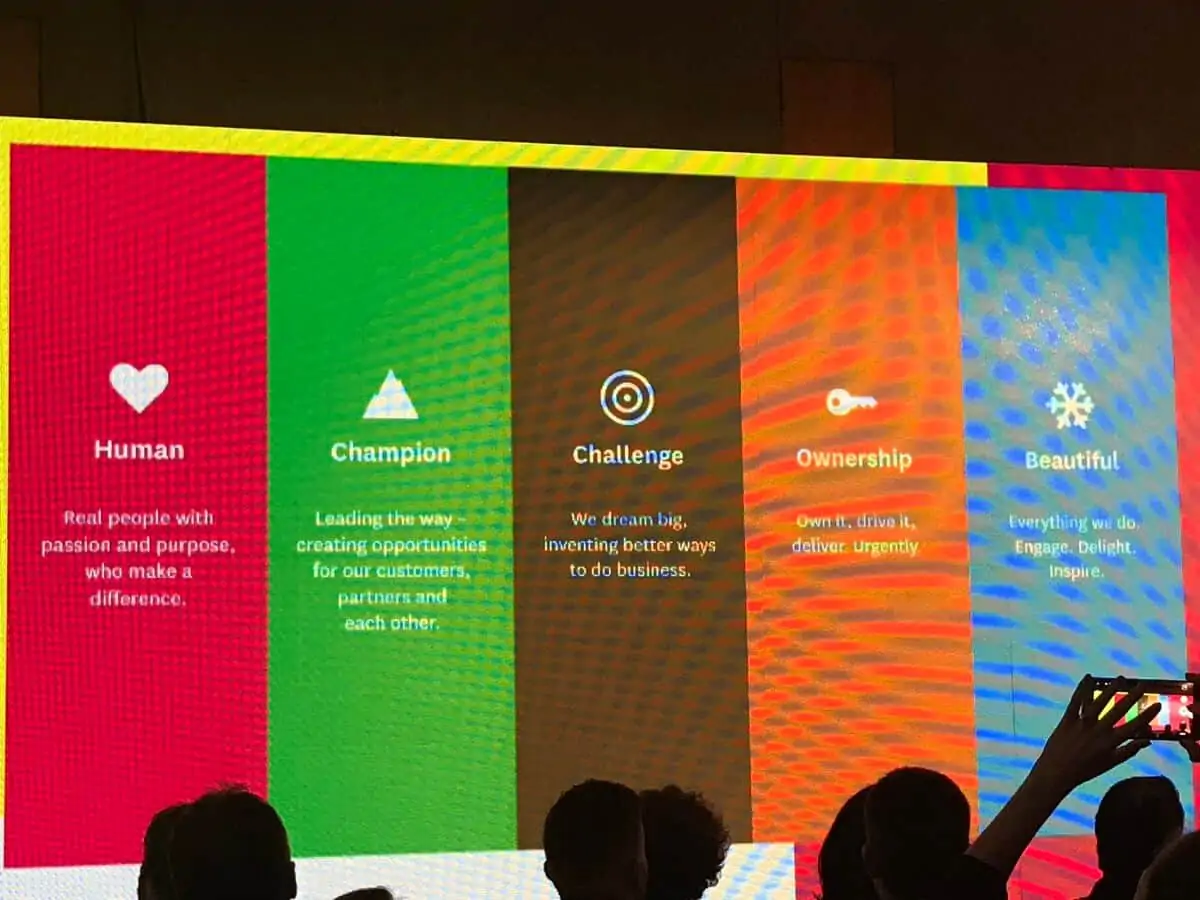 Patrick Manosca:
Absolutely. First of all, we have five core values at Xero that we work and live by. The first one is human; being human means being present and approachable, listening, treating us with the utmost respect. It's about working together to make a difference. So me being from California, the wildfires that affected us last year, that's pretty top-of-mind for us Californians.
Well, when that happened, Xero wanted to make sure that they knew we were there for them, so we reached out to our about 200 Xero customers in that affected area to see how we could support them. And we ended up providing credit to them while they were impacted and while they were re-establishing their business. And so, to me, that's the ultimate example of being human.
Secondly, ownership. We drive and deliver and stay accountable. We take ownership of our individual roles, but also as a company. We take ownership to change the industry and really deliver a new age of accounting.
And then third, championing. This value inspires us to really create opportunities for ourselves and the team while also driving initiatives that make the company best-in-class. We also champion small businesses; going beyond just a customer issue or a question, but really thinking proactively about how we can help small businesses.
And fourth, we challenge. That's our fourth; one of our values there. We're encouraged by this to really dream big, ask why and challenge the status quo. We want to be innovative in every step as much as possible.
We're willing to try new things, we're willing to learn along with our partners and customers, and we challenge our customers to think differently as well for their benefit, for their growth, and for their success.
And last but not least, the first value I was exposed to, I was told about when I first joined Xero is beautiful value, where it means we delight and inspire at every interaction. So we take pride in our work, we go the extra mile, and we really do set high standards. That's what resonated with me the most on my first day of Xero orientation. I remember that pretty, pretty clearly.
So, yeah. Those are our values and we take them seriously and we're always talking about them. We honor each other with them with our own kind of internal awards that we're very proud to announce and cultivate and nominate one another.
Getting back to our partners as you were asking, the focus on our partners being advocacy, we had sort of an exploration mark. Our accounting and bookkeeping partners are at the heart of everything we do; just touching on our values. 
But our partners really define how we work with accountants and bookkeepers to solve those challenges. Our purpose is to make life better for small businesses and their advisors, and essential to the community. That puts them front and centre, but our human approach drives how we do business and how we hold ourselves accountable to deliver the best platform possible. And in that way, we advocate for our partners and their clients. 
Wayne Richard:
And hope that they then based on their alignment in these values are also advocates for Xero. So here at Bean Ninjas, we're trialing our own partner program. Any tips on what's worked and hasn't worked for Xero when it comes to inspiring partners to spread the word about your product? And how do you identify great partners?
Patrick Manosca:
Yeah. You know, one of the favourite stories I love to tell actually I wrote about a little bit on LinkedIn. It was not too long ago, I just had these really amazing moments of gratitude over at lunch meeting.
And it was from; it was with a Xero partner that quite frankly was, I did not expect to be such an enthusiastic advocate. And I could kind of go into their journey, how they were super traditional, super paper-based.
But I think the heart of it, the point of it is that you're in that lunch meeting; now, this is a year after I have been a part of their implementation. They said a few things that just; I felt compelled to write about it was they used to take four weeks, for example, four weeks to publish financial statements and onboard a client. 
Now, it takes a matter of days. And you can imagine the happiness that the client feels in that kind of turnaround time, in that kind of service level.
Now, also, the staff were happy because to do in a matter of three days what it used to take weeks, that really frees them up to do what they enjoy the most and they can kind of play in their strengths. Be a very data-driven now, they're not compliance-driven; they're not hostages to deadlines.
And so, these epiphanies they have, these amazing changes that they shared with me, they really shared what I find is incredible, and that is giving me a part of these journeys with our partners and helping them refocus their time so they're able to do what they do best. I think you kind of, you get thereby, and I'm going to touch back in our values, but I think part of how you get there is where being human comes into play.
As a profession, we've seen a lot of changes. And a lot of it, the instruments are brought on by AI and machine learning and it moves fast. But by taking that partner-first approach in your partner program, I think you'll be able to empower and inspire those new partners to navigate that change, which will be challenging.
But on the other side, it will help them thrive long-term. So taking that human approach, putting your partners' needs first, I think that will lead to inspiration. And then, you empower them with the technology and your own expertise to help them navigate, change management. And then, secondly, what I think of is taking that community-based approach. 
At least that what worked for us. We found it was super important to pick spots where we knew we could be successful versus going after the entire market. As I said, I mean, the entire country of New Zealand's economy is probably the size of California maybe, with, when you consider all of the agricultural that California has, on top of all [Inaudible 00:25:37], on top of all the manufacturing, and defence, and military.
And so, attacking the entire US market, probably, we're not in the most strategic use of our resources. So finding a community-based approach or a strategic approach I think would be pretty wise.
Wayne Richard:
Yeah. I love the piece that you mentioned about sharing stories. I think it really helps bring about the human element that you share this and wants the core values that Xero expresses.
So I'd like to help the listeners understand a little bit about your story. So I've learned you're a huge fan of boxing and racing cars. What have you learned from either of those activities that are applied to business or vice versa?
Patrick Manosca:
Absolutely. I'm a huge fan of both. I kind of credit my dad with boxing. When I was growing up as a kid, he was always watching the boxing matches on Friday nights, and whenever they were on, I just became a big fan.
And then, when I decided to participate and learn and train, and I really found it's not just the physical fitness benefits that I gained from it, which I can certainly testify to and certainly would encourage folks to consider.
But also, when you're in the ring with someone, and you're face-to-face, and that opponent has a certain goal and probably a pretty similar goal to you, I find that when you are in that situation, and maybe for a challenging situation that business face in your journey, don't be afraid to get hit in the face is what I would say.
You simply shake it off and get back at and don't be afraid to give it back. As one coach told me, "If you can face someone in the ring, you can face another man in the ring, you can pretty much face anything that life throws at you because you're literally getting hit in the face." 
And so, you just need to, as he said, "Shake it off and get back in there." And I always thought that was; it's a really great life lesson, and as I see folks grow their business, be it, friends or customers, as they face those challenges, I find myself being empathetic and try and give some guidance with what I've seen other successful customers accomplished and how they got in there.
And then also, kind of resonating back to something I always hold on to, which is we can't read about racing. There's no substitute for experience. You have to simply start and maintain patience. You can't read about taking a quarter at a hundred miles an hour. You have to start somewhere and work your way there. And again, there's no substitute for experience.
Wayne Richard:
Absolutely. I feel putting yourself in these situations is really just a testament to the preparation, the reading, the training and the investment and your time that came well before standing in that moment, as you mentioned, face-to-face with someone whose goal is to knock your head off.
Patrick Manosca:
Exactly. Exactly. And the more I got into the racing/driving sport in my former life, I was a very entry-level amateur racing driver. One mantra is drilled into you pretty early, and that is, "A fast driver in a slow car is better than a slow driver in a fast car." 
What that means is experience eventually wins. The skills that you develop, the investment that you make in yourself, if I put the fastest driver in a slow car versus an entry-level person in a high-powered car, you'd be surprised who will win that battle.
And so, those folks that are on that journey, investing in themselves and investing in their business, maybe they will feel they're in the fastest car that they want to be, going at the speed that they want to be, but the experience will eventually win out.
Wayne Richard:
Awesome. I often tell my business partner, Meryl, that we'll be the five-year overnight success story, so we can relate to that message. Now, Patrick, I had an amazing time this morning.
Thank you so much for being at Bean Ninjas Podcast. Before we part, is there any specific product, community or event you'd like to promote today during the show?
Patrick Manosca:
At Xero, one of the things that I value the most and I continue to value the most in our people and being a part of the community, I can't speak enough about how powerful that is. And so really, being one of our partners is probably one of the best things to learn about Xero. I don't know how else better to say it.
If you Google Xero community, you'll find that we have a link in the US dedicated to our metros across the US.
And if you Google Xero partner program, you can learn more about how to get started being a Xero partner and an advisor. And you're going to have to follow Bean Ninjas footsteps to be Bookkeeper of the Year, but we will help you definitely get started on whatever path you want to go on.
Again, congratulations on being awarded that Bookkeeper of the Year in Australia and in Queensland. I really enjoyed being here. And really, on behalf of Xero, thank you for being one of our partners. 
Contact Patrick Manosca:
References and Links Mentioned
: