Whether it's Facebook groups, Slack chats, or old-school forums, communities can be a powerful way to drive business and get insights on your target market. You can join an existing community, or start your own — there's pros and cons to each. Let's start with joining an existing community and how to get the most out of that:
.
Who is your target market and where do they hang out?
For Bean Ninjas, our target market is online entrepreneurs, so we wanted to be in groups for online entrepreneurs! This meant online groups were a natural fit — for you, in-person meetups might be a better fit. The key here is understanding who your target market is and going from there. For us, we know that our target market consists of:
Online entrepreneurs with a profitable business
And are usually (but not always) location independent
They're also interested in health, fitness, and travel
If, on the other hand, you help personal trainers with their social media presence, you might look up local meetups (or online groups) for personal trainers and other fitness professionals.
.
How to pick the right community
When you're starting to join communities, it's better to focus on being a productive, helpful, and active member of fewer communities, instead of spreading yourself too thin and joining several communities to participate in every now and then.
How to leverage the power of online communities to grow your business
Click To Tweet
Here's a few tips:
Be willing to try out a few groups — you don't have to find a perfect match right off the bat.
Scroll through the last 10-15 posts and get a feel for whether you relate to the people within the community and would enjoy building relationships with them.
Think about what type of people you are looking to get to know and make sure these people are active within the community.
Once you've found a few places (2-5) with active members you can engage with, stop looking for other communities. Again, it's important to be realistic about your time. If you're in too many groups, you won't be contributing meaningfully in any of them.
.
What to do once you join
You're in the group to get to know people and build relationships with them — so get active!
Introduce yourself to the group members — include information about who you are and what you do, but don't get too salesy. Throw in some personal information and hobbies, too.
Help out fellow members. Check in on the group a few times a day and look for questions you can answer or discussions you can give (helpful) input on.
Observe the way fellow community members interact — where's the line between helpful and salesy? Are people more formal and professional, or casual?
Organize an event or challenge. Coordinate a challenge for group members that will help them out and be fun. For example, continuing the above theme of someone who helps personal trainers with social media, you could organize an Instagram challenge for personal trainers and host it in the group.
How to leverage the power of online communities to grow your business
Click To Tweet
For me, I was never a big forum or community participant until recently, and something that I struggled with was knowing the social etiquette. At a face to face meetup, I know what's expected as far as greetings, introductions, and making general conversations — but when I started with online groups, I didn't know know what was normal, what was too talkative, what would be welcomed and what wouldn't.
After I spent the first week or two observing the way others in the group interacted, I felt much more comfortable contributing myself — and from there, we were off to the races.
.
How you can participate within your community: Examples
.
Become a customer of group members
I make an effort to know the skillset and businesses of the people within the group, and then use their services where possible. For example, we now use Brand Strong for graphic design, and Simple Creative Marketing for all of our blog post formatting and some content writing, after getting to know their owners in the 7DS Pro group.
.
Introduce group members to potential referral partners
Vic Dorfman, who we know through Dynamite Circle, writes Standard Operating Procedures for businesses. Another colleague of ours, Mandi Ellefson, teaches business owners how to scale and become a hands-off CEO — and one of the steps involved is writing SOPs. Once we realized they could potentially help each other out, we made an introduction:
.
Responding to feedback requests from group members
Kelly Exeter, a member of the 7DS Pro Facebook group, asked for beta readers on her book "Practical Perfection," looking for feedback before it was published. I told her I'd read it and share my thoughts with her — and once the book was published, I was delighted to see she sent me a copy and a note.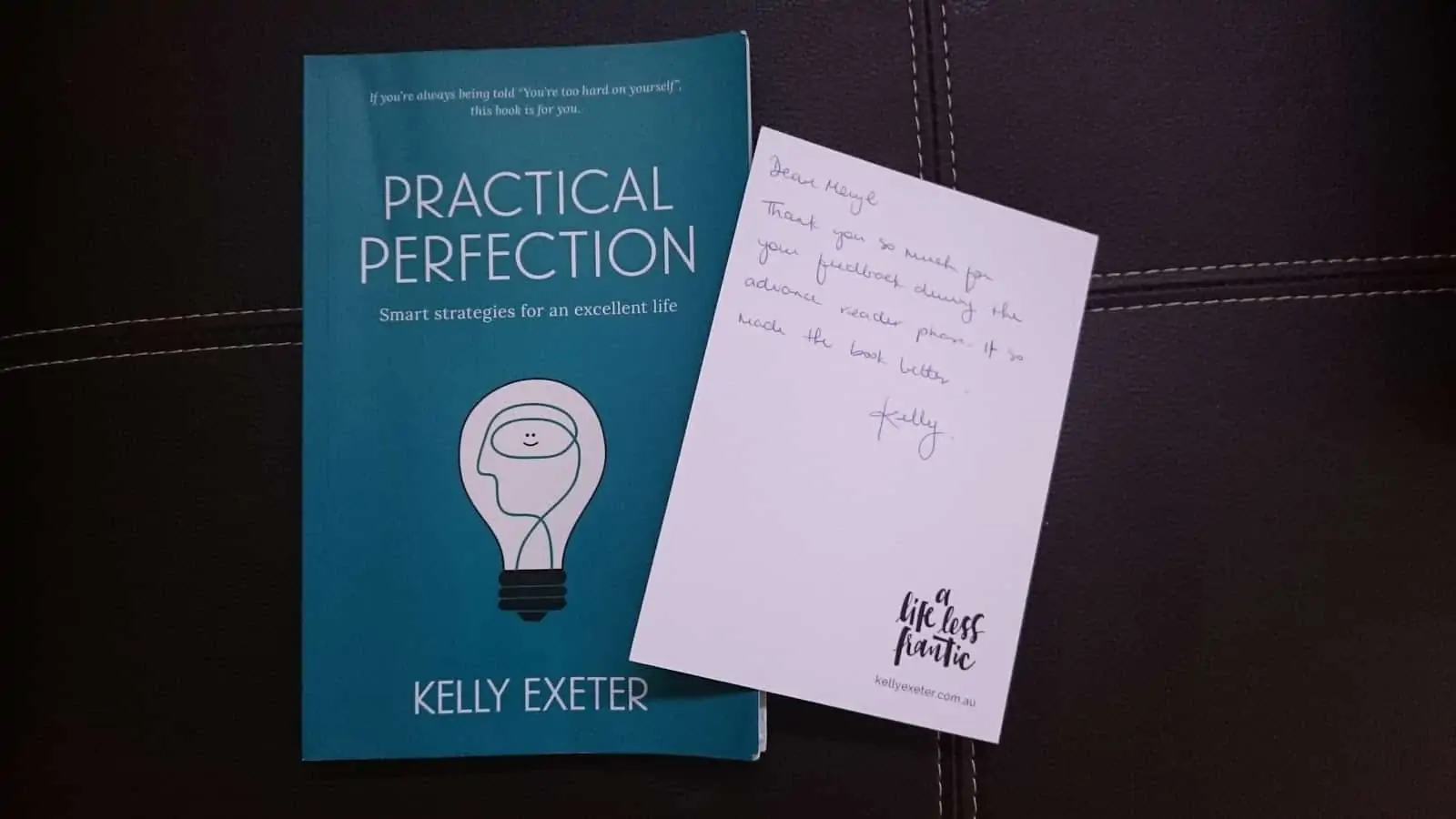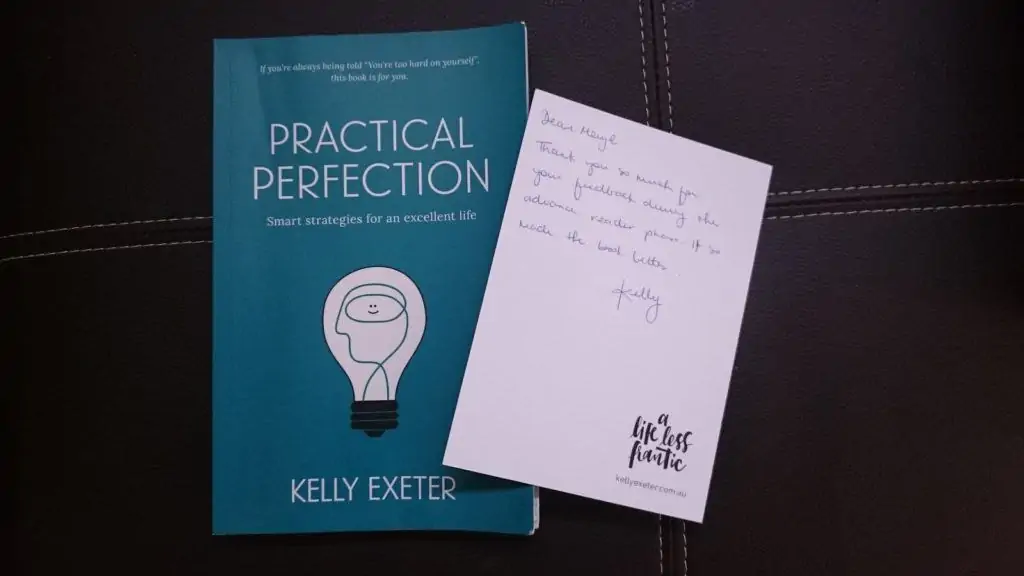 Of course, books aren't the only thing that people need beta testers for. Another time, a group member posted asking for beta testers for services and we provided feedback on their processes:

Organise a meetup or event
In May, I organised a 30 day challenge to help people write every day (and hold myself accountable to writing every day, as well). It was a way I could add value to the group and build relationships — and it didn't relate to bookkeeping, at all. But, by running the challenge, I did a lot of writing, I got to know the group members better, and they got to know me better, in turn.
.
Our favourite online groups:
.
Paid Groups
.
Who it's for: Business owners who love to travel and want to connect with a global network of entrepreneurs. Most of the businesses are online (or partially online). The DC organises mastermind groups and matches members who are at a similar stage of business. There are also a number of regular DC conferences with the main event held in Bangkok each year.
Who it's for: Marketers and online business owners who want to grow their business fast, and want access to digital course materials in addition to an active community. There is also an annual conference held in Sydney each year.
For business owners who want:  
quick feedback to help make decisions
accountability to get things done
This group is very engaged and it is common to get 5-10 replies from different groups members within 24 hours of posting.  There is also access to helpful materials (including video interviews with other business owners and processes/frameworks from successful businesses).
.
Free Groups:
Not ready to jump into a paid group yet? These groups are 100% free and a great place to get started:
.
Building your own community: People who have done it
If you're having a hard time finding an active community to join, you can always create your own. These entrepreneurs have done it:
Jonathan Kennedy, the founder of HeyCarson and creator of the free Facebook group Shopify Entrepreneurs, started his group to increase the reach of his company and to connect with other ecommerce entrepreneurs. The community is well over 13,000 members at this point and is a great place for Shopify store owners to answer questions and share strategies, along with Shopify experts and app developers to share their links on Thursdays.
For Dan Norris, who hosts both a free and paid Facebook community, communities were a great way to build promote his books. Since then, his paid community has turned into an income stream of its own. The paid group is much smaller (just over 200 members, compared to nearly 8,000) and has higher-quality engagement, but the free group is also very active and is a great place to check out.
In addition to the Facebook groups, Dan used communities of ambassadors to help launch his books by sending them a free copy of the book before it was released. Then, he'd mobilize them to share about the book and review it during launch week, as detailed in this blog post.
Paul Kortman created a Facebook group for location independent families and has grown it from 0 to 500 members in a few months. His biggest takeaway from the process?
How to leverage the power of online communities to grow your business
Click To Tweet
Choose a very generic (unbranded) title for the group — something people are or aspire to be.  For example, Star Wars Fans, or Successful Entrepreneurs. Especially on Facebook, people are looking for descriptive groups — think CEOs of ecommerce companies, etc. Doing a "Brian's Digital Marketing" Group, or even "Connex Agency" will make everything below the name moot. You will struggle growing a group that is branded, not generic, and not aspirational."
Of course, starting a group and getting it going are two different things. Anfernee Chansamooth, who created the Momentum Warriors Facebook group, says he's done the following to foster community and engagement in his group:
Set up clear group participation guidelines (called the "Warrior Code") so that members know what to expect — for example, no self promotion except on a specific day.
Pinned a welcome post to the group to introduce himself, the purpose of the group, and a link to the guidelines.
His volunteer team makes a welcome post for each new member accepted to the group which encourages them to read the guidelines, as well as share a bit about who they are and how they can support the group.
They schedule daily theme posts, with images attached, that encourage interaction and engagement.
And he regularly shares unscheduled posts, ranging from interesting articles, insights that might help the members, and useful resources he's come across.
For a little inspiration, you can look at Nicola Cairncross, who got started online with her own personal website in 1998. She had a simple "Join the Club" link on the sidebar which went to a Yahoo Group (because Google hadn't been invented yet!), which eventually grew into The Money Gym, her first six-figure business. She's recently started a Facebook group for people who listen to her podcast, which already has over 110 members.
Last but not least…
Are you a bookkeeper or accountant? We have just the group for you:
Inspired by all of this, we recently started our own group: Innovative Bookkeepers and Accountants. Why? We noticed a gap: there were groups for accountants and groups for bookkeepers, but there wasn't a single place that brought them together to collaborate, brainstorm, and refer clients to one another. So if that sounds interesting to you, come join us!