For established eCommerce business owners, TradeGecko has been one of the most popular platforms to manage inventory, facilitate customer and supplier tracking, and generate intelligence reports. TradeGecko was recently acquired by Intuit and the product was renamed QuickBooks Commerce.
On June 9, 2021 Intuit announced that TradeGecko will be officially shut down on June 10, 2022.
If your business currently uses TradeGecko, you will have to purchase and configure a replacement solution prior to June 2022.
In this post, we put some of the most popular TradeGecko alternatives to test and shared our top picks based on our findings.
What is TradeGecko?
TradeGecko is a cloud-based SaaS solution that provides small to midsize eCommerce businesses with tools to help better manage their operations. TradeGecko offers an all-in-one platform that boasts numerous features, including manufacturing and inventory management, order fulfillment, shipping support, and customer management tools.
TradeGecko's recent merge with Intuit dubbed the platform "QuickBooks Commerce." Unfortunately, the news of the merger was followed by an announcement that QuickBooks Commerce will only be available in the United States as part of QuickBooks Online. This change will impact all existing TradeGecko customers.
What to consider when evaluating different solutions
If you are a Xero user, there are over 90 different solutions available just within the Xero App Marketplace.
With so many different options to choose from including traditional ERPs and cloud ERPs that are most similar to TradeGecko, we recommend you start by jotting down the following:
Write down all of the essential functionality that your business requires. All inventory management software will offer basic functionality such as the ability to place purchase orders, and enter costs of landing, but they may not cater to your business specific needs. Concentrate on what is different about your business.

Are any of the goods you manage perishable?

Do they have an expiration date?

Do you need to track a serial number or manage your goods in more than one physical location?

Then, create a separate section around TradeGecko features specifically.
Make a list of the TradeGecko features that worked well for your business

Add a list of TradeGecko features that didn't work well for your business

Add a list of features that you wish TradeGecko had but weren't available
When to go with a SaaS ERP solution vs. a Traditional ERP
In your research, you might also be wondering if you should use SaaS software or go with an enterprise resource planning solution (ERP), like SAP and Netsuite.
Traditional ERPs main value proposition is efficiency and all-in-one solution for stock control, cost insights, accounting, etc.
"All-inclusive" packages standard of large ERP systems, such as Netsuite and SAP, often sound like a great idea until you factor in the cost of customizing all of those features to your specific business' needs. It is not uncommon for an eCommerce business to spend several hundred thousand dollars just on setup fees and a couple hundred thousand or more in annual licensing fees.
In our experience, cloud-based ERP solutions tend to be significantly cheaper and can do about 80% of what a traditional ERP can do. If you work with a third-party cloud integrator, they can help you set up it so that it is fully customized to your business.
"With the sunsetting of the Quickbooks Commerce Product formally TradeGecko in Australia, eCommerce businesses who are using the platform have to transfer before June 2022," says Helen Goodman, a Australian based Cloud Integrator.
"It is an opportunity to review their system ecosystem, and the way their business operates, take a look at what are the current challenges, bottlenecks and what are the plans for the future.
There are a number of options to consider, as alternatives to TG with Unleashed Software offering excellent Inventory Management & support through their implementation partner network or Dear Inventory is another popular choice in the Xero ecosystem. There is also the option to consider an alternative like Neto (Maropost Commerce Cloud) which would replace both Shopify and TradeGecko for the business.
With this change being imposed, businesses should take the opportunity to plan the transition and improve processes between now and June 22."
3 Best TradeGecko Alternatives To Consider
For the purpose of this guide, we're sticking with cloud ERP solutions as what they may lack in direct accounting features they more than make up for in terms of relative affordability, stock control, inventory management, and robust integrations.
1. DEAR
If you are looking for excellent inventory management features and a powerful, direct integration to Xero, DEAR Systems is our top pick.
With DEAR, business operators can streamline their workflow by synchronizing inventory with transaction logs across all of the platforms you sell across to eliminate any worry of running out of stock..
As one would expect, it also works with all major eCommerce platforms, including Shopify, WooCommerce, Magento and BigCommerce.
However, where DEAR really shines is in its integration with Xero as well as its powerful API. It is one of the only platforms we've come across that can do two-way payment, customer deposit, and purchase order syncs with Xero.

As your business grows, DEAR's API is best-in-class. You can build custom integrations, such as with your 3PL, to create a fully customizable solution that works for you at a fraction of the cost of a traditional ERP. It is a cloud-based ERP solution that can truly grow with your business for years to come.

Currently, DEAR systems services start at $249 per month, though prices increase depending on the specific needs of your company. With their annual subscription, you can receive one month free for a yearly total of $2,739.
2. Cin7
Cin 7 has the most integrations out of any of the cloud-based ERP software we've come across.

In fact, Cin7 now has more than 550 integrations. That's quite impressive considering the company isn't even 10 years old. (It was founded in 2012.).
It is an ideal fit for companies that sell across multiple sales channels or need direct integrations to vendor-supported 3PL or EDIs. Cin7 is one of the few options that can do this out of the box.
With a steep learning curve and the complexities that come with setting up dozens of integrations, we'd recommend working with a cloud integrator to get your account all set up.
Depending on the specific needs and size of your business, Cin7 offers multiple pricing tiers. Small business operations can expect to pay a monthly base price of $299, where larger businesses operating a multichannel inventory will pay upwards of $999 per month.

3. Unleashed
Unleashed is a great option if ease of use is important to you. The learning curve isn't as steep as some of the other cloud-based ERPs on the market, and there are a ton of keyboard shortcuts and automations you can configure to make your workflows more efficient.
Not to mention, their business intelligence and reporting features are comprehensive and best-in-class. dive into sales and inventory data to help monitor performance and make adjustments where necessary.
Because of all of this, Unleashed might be the best entry point into cloud ERP software. It is easier to use than many others. However, that comes with a potential drawback in that you might outgrow it if you need a more robust integration with Xero, a custom integration with your 3PL, or etc.
Currently, Unleashed Inventory offers a starting package of $299 per month for mid-sized businesses of up to three users. For larger emerging enterprises, monthly plans start at $949 per month and include up to 20 users.
Still Overwhelmed by Choice?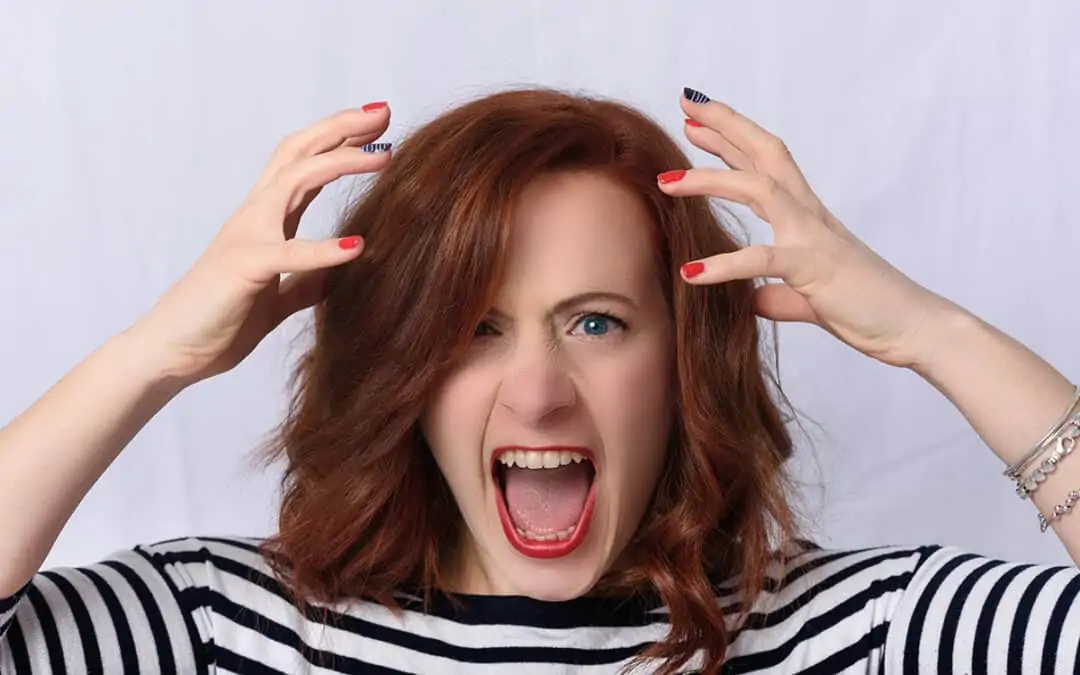 Once you create your lists of essential and desired features, we recommend signing up for a free trial account or booking a demo with your top choices to make sure it has all of the criteria that you need for your business.
You may also wish to consider engaging a Cloud Integrator, like Helen, to assist you with making a selection. These consultants can also assist with the implementation of the inventory solution, and the migration of data from TradeGecko to the new platform. You can search on the term Cloud Integrator to find consultants that offer this service.

Unlike with traditional ERPs, it is uncommon for your business to have to lock into a fixed fee contract for software, so if the choice is not quite right for your business, you can try another choice from the Xero app marketplace.
While we wouldn't necessarily recommend switching inventory systems every few months since the switching costs can still be high (when you consider time and resources to get it set up), we have worked with clients that have moved through three inventory systems in the same financial year.
---
In summary, while saying goodbye to TradeGecko might feel like a blow to some eCommerce businesses, this transition opens the door to new and improved software that better fits your company's unique needs.
If you are looking for the best Xero integration and API, then DEAR is a great choice.

If you want a direct integration to your 3PL, then going with Cin7 is a solid bet.

And, if you are looking for the easiest platform to set up and start using, then Unleashed is a good option.
However, any of the above alternatives can help streamline your operations and serve as a fantastic TradeGecko replacement.
---
Want expert financial and accounting guidance for your eCommerce business? Schedule a call with a Bean Ninjas Team Member.