Headed up by Shem and Lani, a brother and sister duo, Lani & Lola is an affordable and unique hospitality experience for any event.
No strangers to hitting the ground running or, rather driving, Shem and Lani launched a simple and brilliantly effective idea in May 2017: a mobile caravan that's also a bar – perfect for any special event, festivals, and markets!
Both Shem and Lani share a love of travel and people, and they both love providing a fun and high-quality service. It's no wonder that a unique idea like Lani & Lola was born.
As a business model, it's meeting their expectations and more. Lani & Lola has the ability to hit the road and really meet their customers' needs, where and when they need them.
Although still relatively fresh to the business, Lani and Shem are taking all of their challenges in stride and are learning as they go – which includes getting some help with their books by partnering up with Bean Ninjas!
Getting Set Up
With such a unique idea, reaching the right customers on the right platforms has been instrumental in getting the business started. Lani is quick to praise online communities for helping them get their business up off the ground and running:
"We predominantly advertise and converse online. It started with the Instagram account, followed by the physical labor & work, leading into our website."
The business model was created around wanting to provide a high-end service at an affordable price generated from demand within the hospitality industry. But, they also wanted to make sure it maintained an aspect of fun and stayed welcoming for all people.  
Fun? Unique? Affordable? Lani & Lola ticks all the boxes. A mobile caravan that's also a bar is exactly what you need at your next event. Read more to find out how Bean Ninjas helped them on the road to success. #ClientSuccess
Click To Tweet
Lani's business model is unique, Lani worked in reverse.  Lani created the demand for the business and then launched!
Utilizing the power of social media for building an engaged customer base, they created a buzz around the potential for their business, taking on a few customers and then moving into creating their website to encourage customer growth.  
This strategy wasn't based on luck. Lani knew where her target audience was and took advantage of that knowledge to grow the business prior to it's launch, maintain a loyal customer base and bring in new customers and fans.
"Social media marketing, specifically Facebook advertising, and secondly, growing my Instagram. Our clientele is predominantly female, and most of the women are on Instagram and Facebook, so this has been a good and solid focus."
Related: 5 ways to Fast Track Your Business Growth
Utilizing high-quality images and implementing special offer advertisement campaigns has been hugely successful in maintaining an engaged customer base for Lani & Lola. This has included encouraging repeat customers and referral business.
At the heart of Lani's social media strategy is a strong focus on planning content and retargeting her audience.
"I use a post planner. This helps see what images look good with one another and allows me to upload multiple at a time if I'm feeling extra creative."
Related article: Top 20 Small Business Tools for Productive Online Entrepreneurs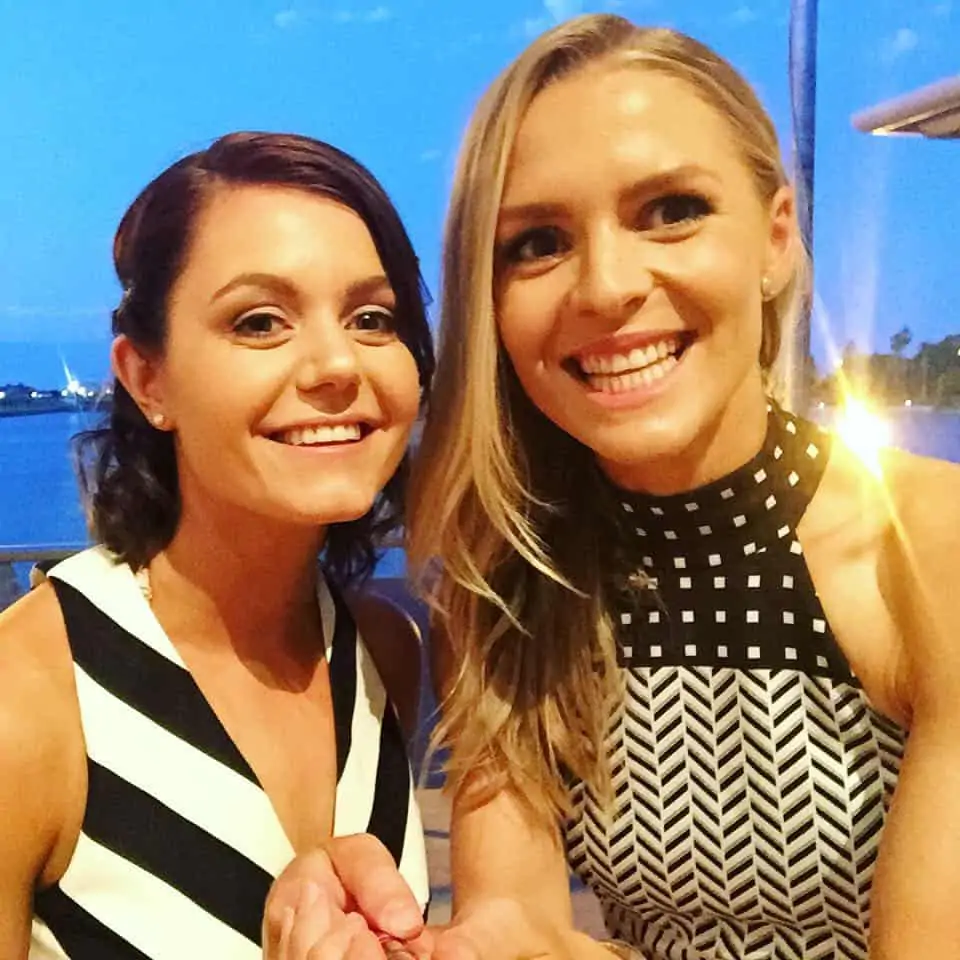 Getting Financially Savvy
Like many new businesses, Lani admits that getting the financial side of the business underway has been one of the most challenging aspects of growing. Specifically around cashflow:
"Cashflow has been a big challenge starting out, and we didn't want to put further personal savings into the business as we wanted to grow and expand our assets."
The majority of the business cash flow and income comes from private event bookings, things like weddings and celebratory occasions. In order to maximise income, Lani & Lola are also available as a portable coffee venue for events like markets and festivals.
Through setting up the website, Lani has been able to expand the services and packages they offer, providing a tiered fee structure to their customers to better meet their needs. They've also incorporated additional services that customers can request as add-ons for an extra fee.
Lani is confident this will help them produce a stronger cash flow.
"It's stressful not having a lot of cash flow, but preparation, consistency, and having really good support have helped so much."
With this new knowledge and experience under her belt, Lani knew she had to do something to help support this weak spot in her business plan if she was to keep moving forward and making Lani & Lola the success she knew it could be.  
Lani is already seeing the benefits of their consistency. Last month was their best month to date in terms of revenue and this isn't showing any sign of slowing down:
"We're hoping to continue down this path. We've had four deposits paid for upcoming events, bringing in $3,400+."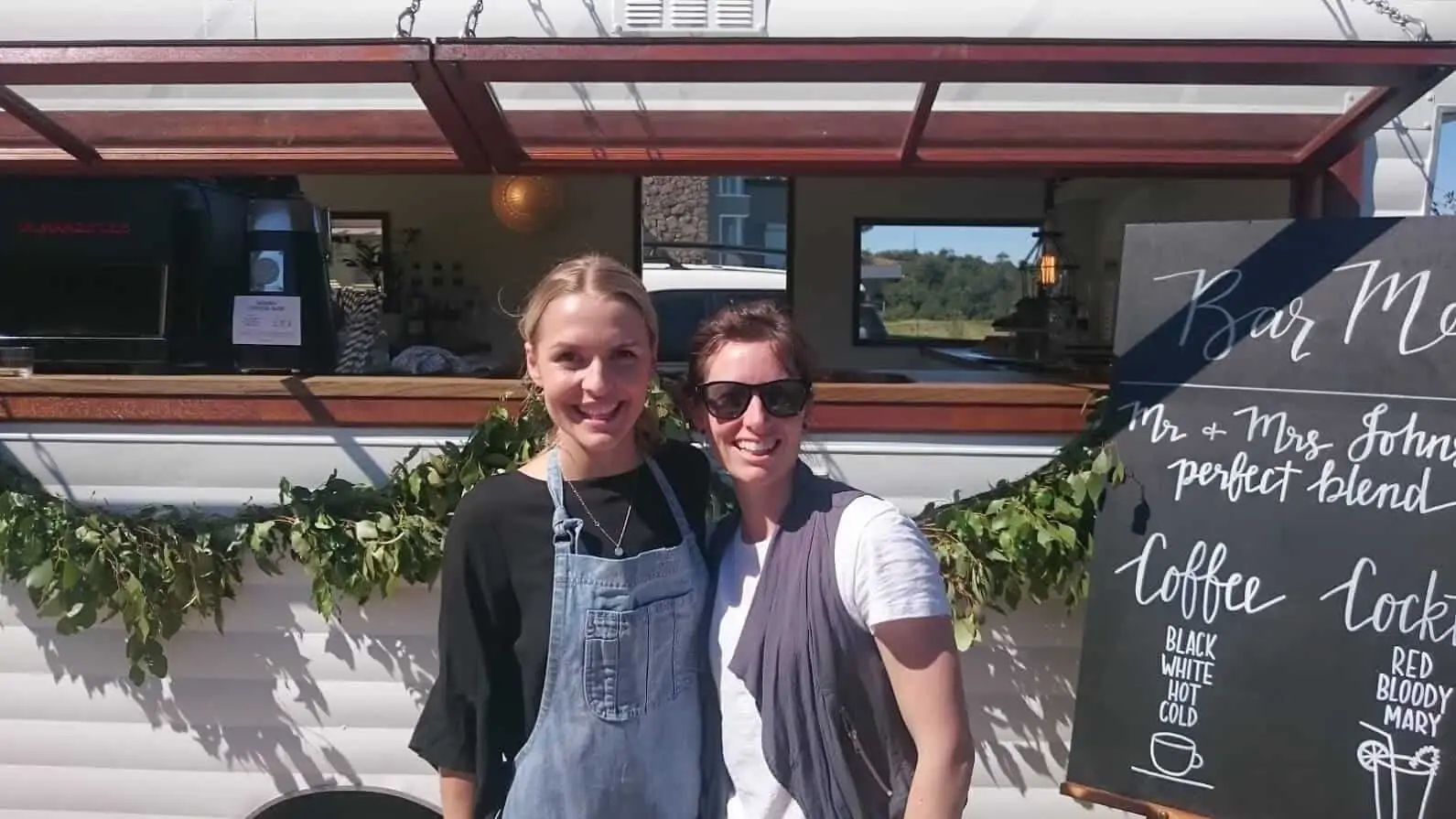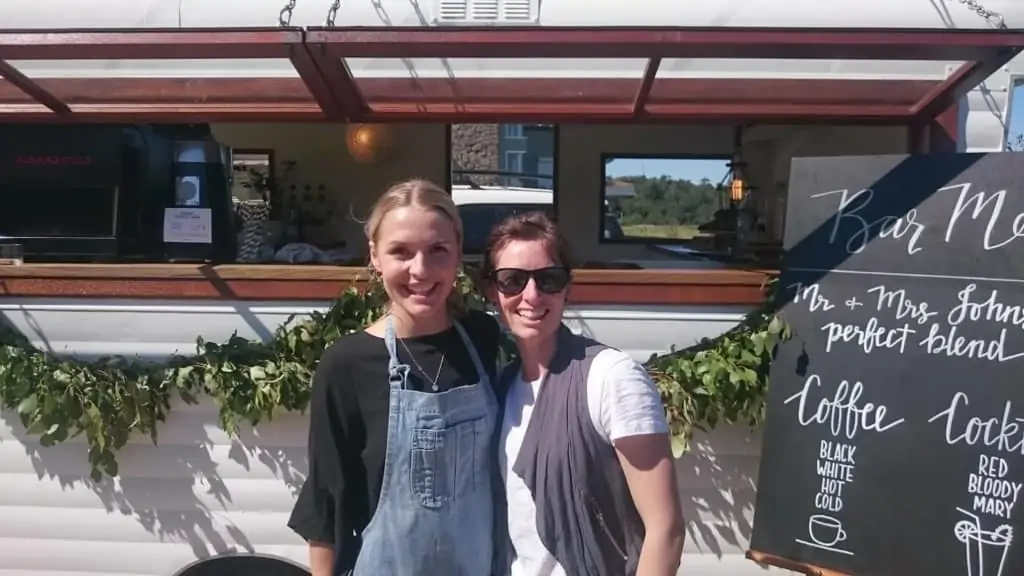 A great resource for helping the business move forward financially? Bean Ninjas, of course!
"Oh my gosh, it's been amazing. Their service has been impeccable. We have Xero setup, I've gained a good understanding of Xero and feel comfortable asking questions if there's anything I'm not sure about. I would highly recommend them to anyone!"
The right financial toolkit is crucial for helping small businesses like Lani & Lola get a handle on what they need to be doing to ensure their cash flow stays on track and they can focus on increasing revenue instead.
Related article: Bean Ninjas Client Success Stories
Cash flow is a challenge for many businesses - Lani & Lola were no exception. Find out how they're working to overcome this with the help of Bean Ninjas!
Click To Tweet
Support Close to Home
Lani keeps it no secret that the support of her friends and family has been crucial in helping move the business forward and getting Lola (Lola is the name of the caravan!) up and running.
That includes her partner Liam Donnelly, her not-so-secret weapon in getting her social media up to par:
"He is one of the most disciplined and hard-working people I know. He's helped a lot with Facebook marketing, physical help at events, and business planning for the future. I am definitely not biased when I say he is my secret weapon!"
Find out more about Lani & Lola through their social media and website:
—
Already using Xero but feeling unsure if you're doing your bookkeeping correctly, and want assurance that your accounts are streamlined and cared for? Get started here!!