Bean Ninjas is teaming up with Brisbane-based developer Matt Stubbs to launch our first SaaS app in the eCommerce accounting space.
When helping Neto customers with their accounting, we noticed a gap between what the Xero integration could do and what we wanted it to do.
This resulted in:
Manual workarounds for batch payments by sales method
Inaccurate GST and sales tax reporting
Delayed reporting
As an eCommerce business owner you depend on accurate, up-to-date sales, inventory, and financial data.
However, if you use Neto as your eCommerce platform and Xero as your cloud accounting software, making data-driven decisions involves a lot of manual work from you, your team, and/or your accountant.
This leaves you making important business decisions based on incomplete data and gut intuition.
Introducing Crossbeam, an app that removes the pain from integrating Xero and Neto.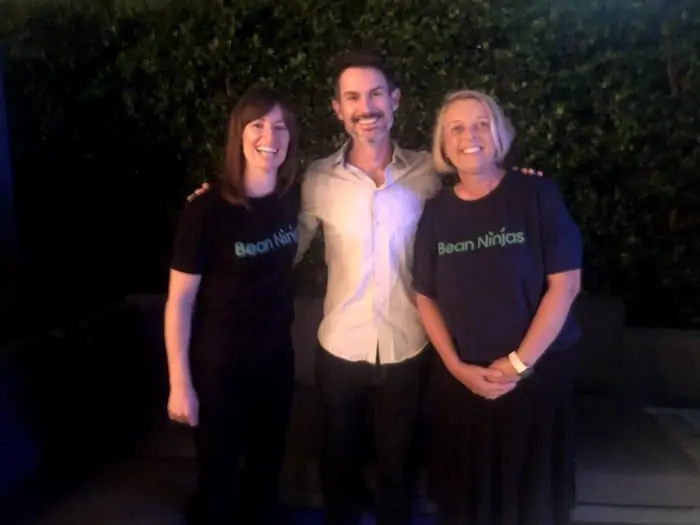 What does a great integration between Xero and Neto look like?
We're building the next-generation app for Neto customers. Crossbeam makes it easy to sync Neto with Xero.
A great Neto integration should be able to do the following:
Import the batched sales data on a summarized basis by payment method, such as Paypal, Stripe, Afterpay, etc.

Split the revenue between GST-free and GST on income revenue.

The eCommerce cart can calculate fees, where payments are deposited net of fees and push over a net payment into Xero (tip: select payment methods that pay gross fees and take a one-off merchant fee at the end of the month).

The payment methods that are collected in foreign currency are synced over to Xero in the foreign currency.
All are happening automatically in the background. No complicated or time-intensive workarounds are needed.
How it started
Having sold a successful eCommerce app, 'Back in Stock,' Matt Stubbs was looking for other problems to solve in the eCommerce space.
"Crossbeam is a great example of the kind of software I love building: automating away repetitive tasks, and giving people time back to focus on growing their business" – Matt Stubbs
Matt came across Tracey Newman's blog post about the challenges she has experienced for years with the existing Neto and Xero integration.
"As an eCommerce Accountant I've been working with Xero integrations for years, and in all of those years only a handful worked as I had hoped. A good integration needs to do two things well – firstly, batch sales by payment method, and secondly identify the correct amount of sales tax collected. Our integration will allow the transfer of data from Neto to Xero to be automated and efficient" – Tracey Newman
While Tracey and Matt were brainstorming ideas about building a Neto and Xero integration, Tracey and Meryl were talking about becoming business partners and merging their eCommerce accounting firms.
Both talks came to fruition and in December 2020 Tracey's firm, CloudCounting, merged with Bean Ninjas to become Bean Ninjas Australia – eCommerce Growth Accountants.
Meryl's strengths are in sales, marketing, project management and leadership, so her role will be to sell the product and build the business around Crossbeam while Tracey and Matt focus on building an amazing product.
"I'm interested in accounting, eCommerce and tech and I'm excited to be working on Crossbeam which is at the intersection of all three of these" – Meryl Johnston
It turned out that Matt and Meryl have both been part of the Microconf community for years which is a community for people interested in building SaaS. This immediately helped to establish a set of shared values between them.
What's Next?
Are you currently a Neto customer and interested in trying out our app? The app is now available as a Neto add-on.