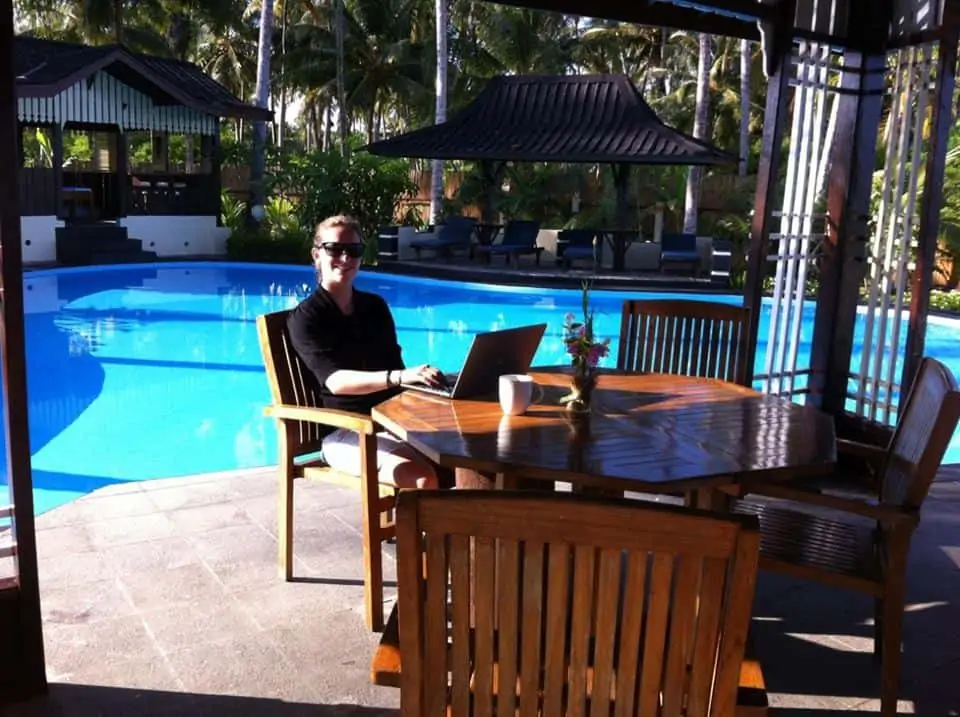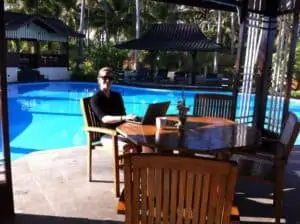 Do you love Xero? Want to work 3-4 days per week from any location?
..
At Bean Ninjas, we strive to be market leaders in fixed fee bookkeeping. We define a great 'bookkeeping experience' as:
Fixed-fee billing. No surprise bills!
Accurate work with quick turnaround times.
Easy communication with clients, in a way that saves them time.
About the role
Need to be available Tuesday, Wednesday and Thursday. There is also work available on Friday if you would like, however this is optional and not required.

Work hours are between 8am-5pm (Brisbane time for Australian role and any US timezone for US role). We can be flexible around school hours, for example 9:30am-3pm.

This is a permanent part-time role with 4 weeks annual leave per year.

Work from anywhere.
Using Xero exclusively, except for looking up information in a client's old accounting system.
Timely completion of monthly/weekly reconciliations for multiple clients.
Drafting BASs (Australia) or sales tax returns (US).
Drafting reports according to internal and client processes.
Responding to client queries via our online email helpdesk software Help Scout.
Keeping your todo list up to date in Trello.
Updating workpapers in Google Drive.
Communicating with other staff via Slack.
Weekly one-on-one calls with manager.
About you
You're Xero Certified, and have worked in at least 5 different Xero files. Experience with at least a few Xero setups and/or conversions would be very helpful.
You write well: concise, understandable, helpful, professional, and fast. You can build rapport with others solely through your writing.
You have good attention to detail, so you will write in your application the number of dot-points in this 'about you' list.
You don't have a phenomenal memory, so you know the value of writing things down for future reference and following your old footsteps.
You enjoy problem-solving.
You're self-motivated and ideally have previous experience working remotely and/or with little direct supervision.
You have a good internet connection.
You know how to keep your computer and work secure and private.
You know the joys of using two monitors (or splitting a big monitor) to do bookkeeping work.
You know the rules for your country's GST, sales tax, VAT, or equivalent.
Your skills are more important to us than qualifications, but qualifications help.
Ideally, you have previously worked for a bookkeeping/accounting firm or in the accounts department/section of a small-to-medium business.
Who you'll work with
Meryl Johnston, Customer Growth Ninja and founder
Meryl is responsible for helping new customers find us. This includes building relationships with accounting firms and developing our online marketing strategy. Meryl has been featured on the Xero podcast and Xero blog and spoke on a panel about marketing at Xerocon Uni Day in September 2016.
Kaye Lait, Bookkeeping Manager (AU)
Australian bookkeepers work directly with Kaye, who will provide most of their training and support them along the way, including reviewing their work.
.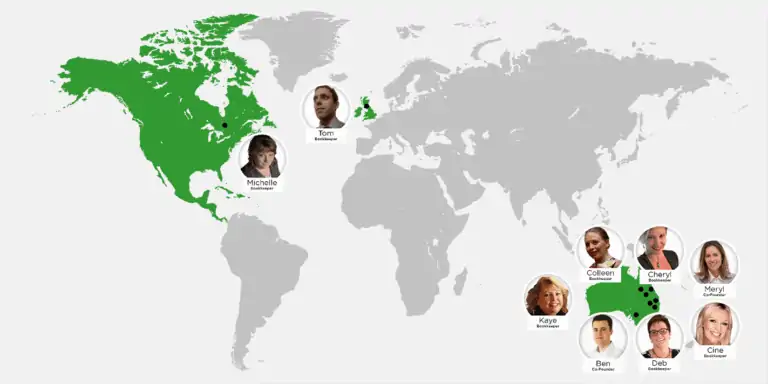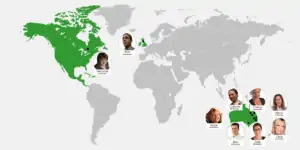 About us
Bean Ninjas is a remote team located around the world, with co-founders based in Sydney and the Gold Coast. We prioritize excellence over geography, and overcome remote-working challenges through transparency, trust, and regular communication.
We are building a profitable company that small businesses love to use, and we are planning for fast and sustainable growth for the long term. We will invest in your long term career growth at Bean Ninjas, and keeping a healthy work/life balance is important to us.
Bean Ninjas is an equal opportunity employer and diversity is an extremely important part of our culture.
Want to join us? Here's how to apply…
Applications are open 17th October 2016