TEAM: Bean Ninjas USA
Cloud Accountant/Bookkeeper
Philippines – Full-Time
At Bean Ninjas, we make it possible for hundreds of eCommerce entrepreneurs to achieve financial independence and live their best lives. And we do this by empowering entrepreneurs to gain confidence in their numbers and make data-driven decisions.
Check us out in Xero, Tropical MBA, SuperFast Business, Running Remote, our Podcast, and our Blog.
Since our launch in July 2015, we have grown to a remote team of 25 team members across the US, Australia, Philippines, and Europe. We are now an award-winning international accounting firm specializing in eCommerce.
Learn more about Bean Ninjas' story and meet the team →
So why join Bean Ninjas?
Here's what a couple of our team members shared about their experience working with us: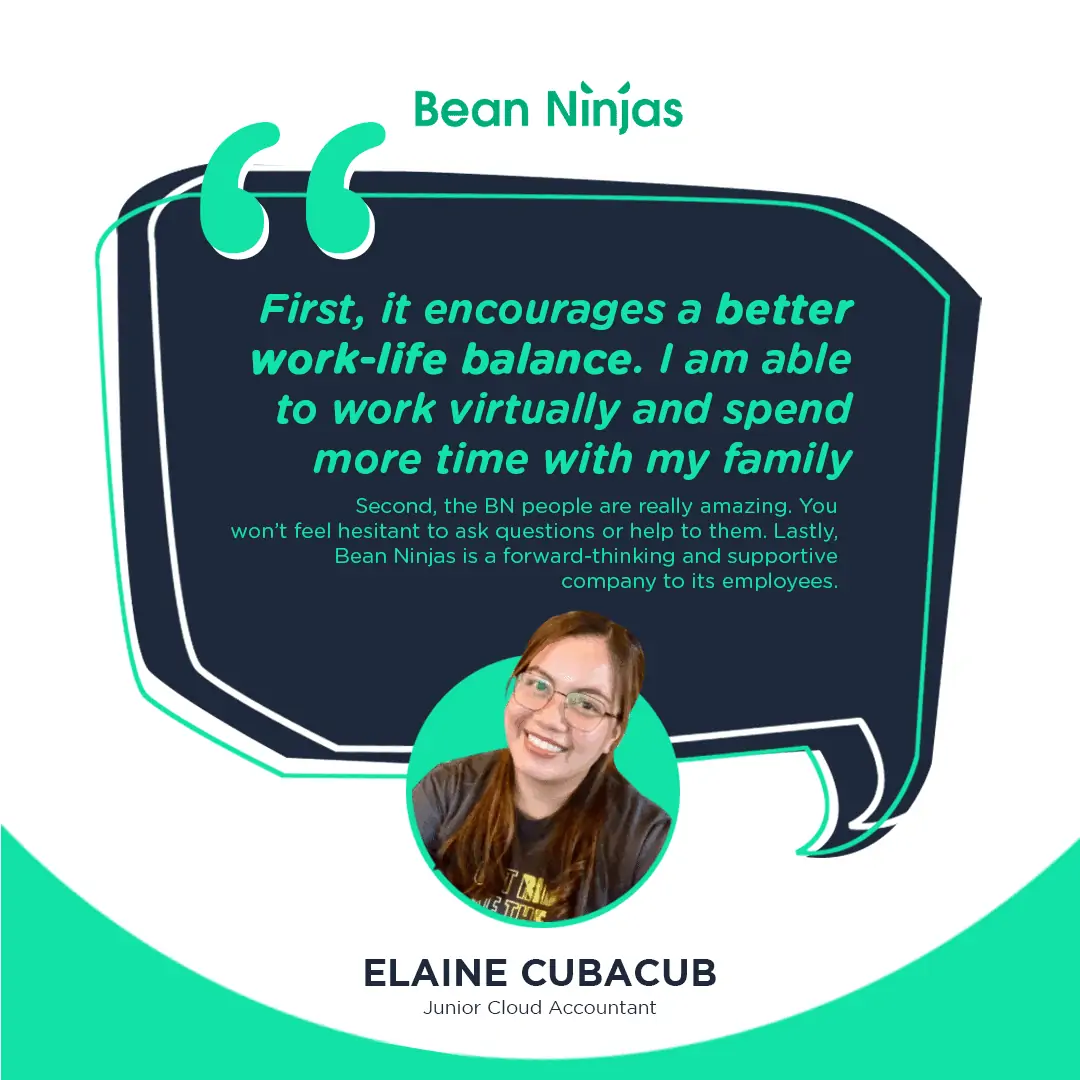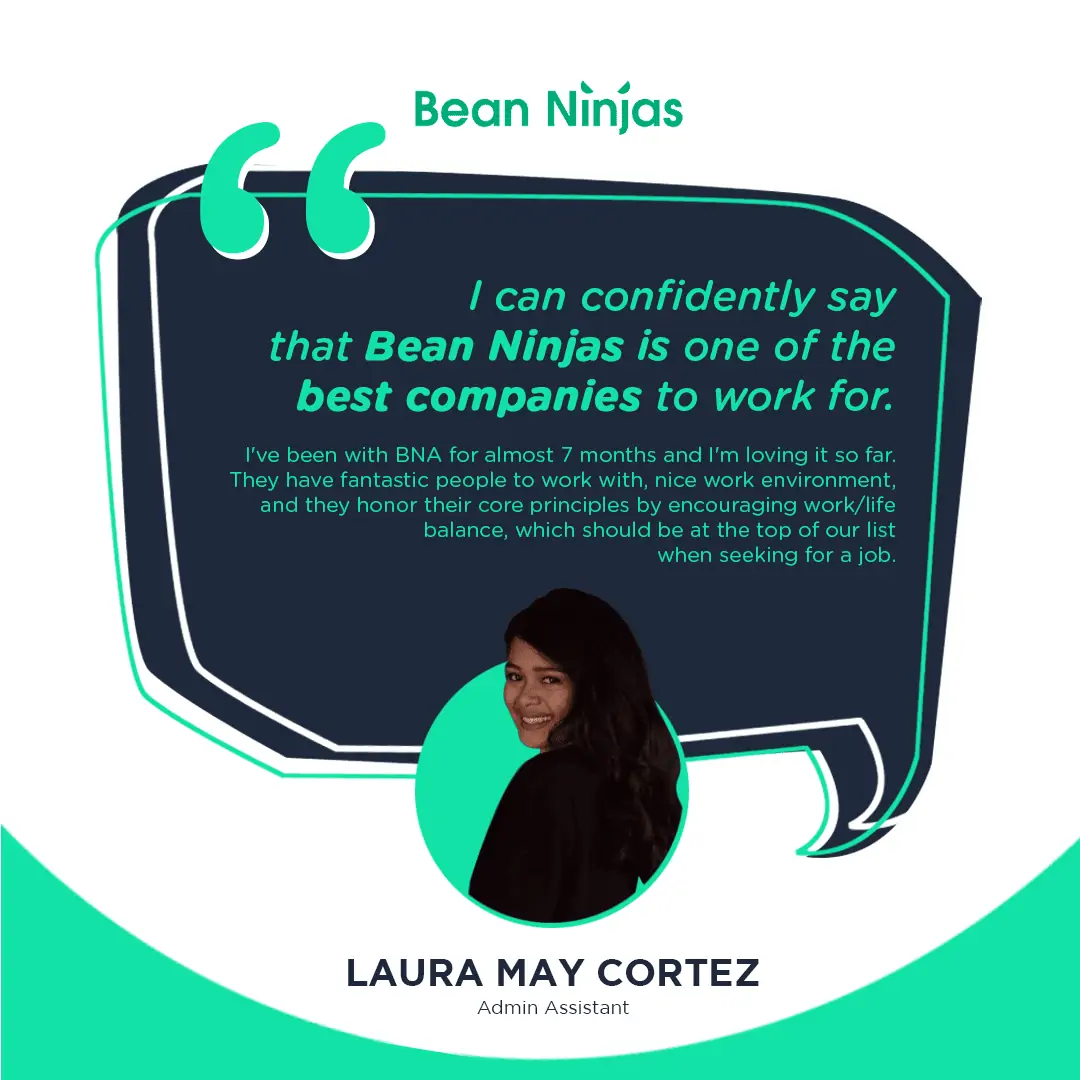 We're growing, and we're looking for you to join us on this incredible journey.
Cloud Accountants play a key role at Bean Ninjas and are responsible for providing 100% accurate, on time, end to end bookkeeping for our clients;
Deliver accurate reports on-time

Respond quickly via email (within 1-2 business days)

Understand each business you are working with

Build strong relationships with the customers in your portfolio by being reliable, responsive, proactive, and professional

Ongoing development of technical skills

Meet (and exceed) client expectations 

Be an active part of a positive, motivating, and engaging work environment. 

Assist in delivering profitability across the client packages
Reporting Line
Cloud Accountants report directly to Senior Bookkeeper/Taxation Manager.
This position is full-time. 
As a Cloud Accountant you…
Have high initiative and are self-motivated

: You are an ambitious person and always looking to learn new skills. You have a great work ethic, which is what makes you such a hard-working employee. 

Possess strong technical accounting skills:

You will have a solid technical background and know-how to operate in a dynamic environment. You are adaptable, curious, and eager for knowledge – all qualities that make you perfect for this job!

Are a numbers person, and you love solving problems:

You find satisfaction in repeat work that is detail-oriented.

Are a team player:

always eager to collaborate and work with others for the good of your company. Your interpersonal skills will be an asset in this role.

Have a strong desire to learn and grow in a rapidly evolving eCommerce industry

: As eCommerce continues to grow, accountants with experience will be in high demand. This job is challenging but rewarding. As long as you like to take on new challenges and learn new things, we'll give you everything you need to excel in this role.

Pride yourself on being organized and systematic

– these are essential for building a scalable business and ensuring your team's continued effectiveness and happiness. 
In practice, this looks like this:
Developing and following a 90-day plan

Scheduling tasks 

Creating and following checklists 

A clean inbox in Helpscout (inbox zero is your jam!)

Are process and metric-driven

: your focus on systemized, well-defined, and repeatable processes allow for a consistent client experience. It also will enable you to backfill and support team members as needed.
In practice, this means: 
Being aware of where to locate and reference documented processes

Following processes as defined but constantly reviewing and communicating ways to improve

Being a Process Champion: if you have SuperHero skills in a particular area.  Take ownership of processes within that area and be the team's Subject Matter Expert

Using metrics to drive insights and understanding to areas where we can share in the wins or learn and make changes from the losses
Take responsibility for business planning:

be involved in developing a rolling 90-day individual plan that covers:
Client targets

Project requirements 

Business requirements
Possess a drive to improve things:

You cannot be satisfied with things being "just ok." You want to fix every problem you see, and nothing is just someone else's responsibility – it's your job too! And when some new ideas or opportunities need exploring, you're right on board for the ride. 
In practice, you're continually:
Being an active part of improved performance in the business by drilling into the numbers and making significant decisions

Identifying non-productive tasks and advising

Management 

Improving the way we manage daily work tasks
Love the flexibility that remote work presents

: It gives you all sorts of benefits, such as improved productivity, higher creativity levels, more family time, and a flexible schedule.
In this role, you will…
Be meeting and exceeding client expectations in relation to their bookkeeping service. This includes:
Client Communication
Build strong relationships, trust, and rapport

Ensure client emails are responded to within two days (or faster)

Write clear and concise emails to clients

Conduct zoom calls with clients when required

Communicate errors quickly and rectify

Communicate deadlines that may not be met and why

Always put the client first

Liaise with clients tax advisors for income tax preparation as required
Cloud Accounting
Prepare monthly, quarterly, and ad hoc reports for clients and Senior Bookkeeper/Taxation Manager

Reconcile balance sheet accounts for clients

Complete accounts payable, accounts receivable, and payroll processes for clients

Meet all deadlines and complete work tasks within time budgets

Review your work to identify and rectify errors

Cash Coding – proficient in coding bank transactions, Stripe, Paypal, A2X, and other platforms as applicable, can train others, and troubleshoot issues that arise.

Accounts Receivable – can run end to end from set up, reconciliation, troubleshooting, and maintenance with all Xero add-on solutions.

Accounts Payable – can run end to end from set up, reconciliation, troubleshooting, and review with Xero add-on solutions.

Payroll – can run end to end from set up, reconciliation, troubleshooting, and review with Xero Payroll and others as applicable.

Carry out all End of Month processes to an excellent standard – reconcile all balance sheet accounts – Bank Reconciliations to statements; End of month journals (including intercompany loan accounts, splitting our sales, Inventory, and COGS adjustments); Balance Sheet reviews

Responsible for ensuring all other client compliance deadlines are met 
Training & Development
Maintain Xero Certification 

Hold a minimum of 2 Xero industry or expertise badges

Be a software champion for at least three key platforms, actively provide regular updates to the team regarding updates and skills for using these platforms

Attend Lunch & Learn sessions, Xero, and other external online training

Maintain and action your Development Plan

Buddy to new team members

Be a "Go to" for other team members
Onboarding
Can assist with onboarding and can take the lead after initial consultation with a client by Onboarding Manager

Xero Setup – can complete all onboarding tasks to review stage for the Onboarding Manager to communicate with the client.

Xero Health Check & Catch-up job –

can run end to end.
Team Work
Being available to respond to team members quickly (within 24 hours) 

Provide support to team members when required

Provide ad hoc training to team members and can train new staff in basic bookkeeping, Bean Ninjas processes, and answer questions around software

Encourage team members in their work and development.
Processes & Profitability
Liaise with

Senior Bookkeeper/Taxation Manager

about client profitability

Alert Senior Bookkeeper/Taxation Manager

and the sales team of any opportunities for further sales with existing clients

Understand budgeted work time and alert Senior Bookkeeper/Taxation Manager

of

out of scope/extra effort

Update project management system and keep Senior Bookkeeper/Taxation Manager

updated on client progress

Identify efficiencies in processes and systems and advise on software and platforms

Manage time effectively

Flag changes in client requests to Senior Bookkeeper/Taxation Manager

  

Ensure work is being done on the right things at the right time

Suggest improvements to make the workflows more efficient

Increase proficiency with workflows, client expectations, and transactions with client work
Compliance
Know and understand regional knowledge like tax law

Follow policies and procedures and provide feedback for updates as required

Utilise software platforms to enable a high quality work output

Attend Lunch and Learns

Role model behaviour with internal policies
What you'll bring with you…
2+ years of accounting/bookkeeping experience

with a US bookkeeping firm.

Qualifications

: You have an Accounting (or similar) degree and ideally be working towards CPA /  Chartered Accountant qualified.

You're familiar with bookkeeping processes

: including accounts payable, accounts receivable, and payroll processes, ideally in the eCommerce industry.

You have experience reconciling balance sheet accounts

and preparing management accounts.

You have excellent spoken and written English communication skills

. This is key!

You're an experienced remote worker

: you have the tools, skills, and knowledge to work from anywhere at any time. You know what it's like to work on your own, so you'll be comfortable with the independence of this position.

Have a good internet connection.
Value confidentiality and data security

: You know how to keep your computer and work secure and private.

Good attention to detail

: so you will write in your application the number of dot-points in this list.

Know the joys of using two monitors (or splitting a big monitor) to do bookkeeping work.
Benefits:
Competitive salary

Fully remote – work from anywhere

Flexible working hours, we value work-life balance

Fun and dynamic team culture (We're not your typical accounting firm!)

Check out our

benefits package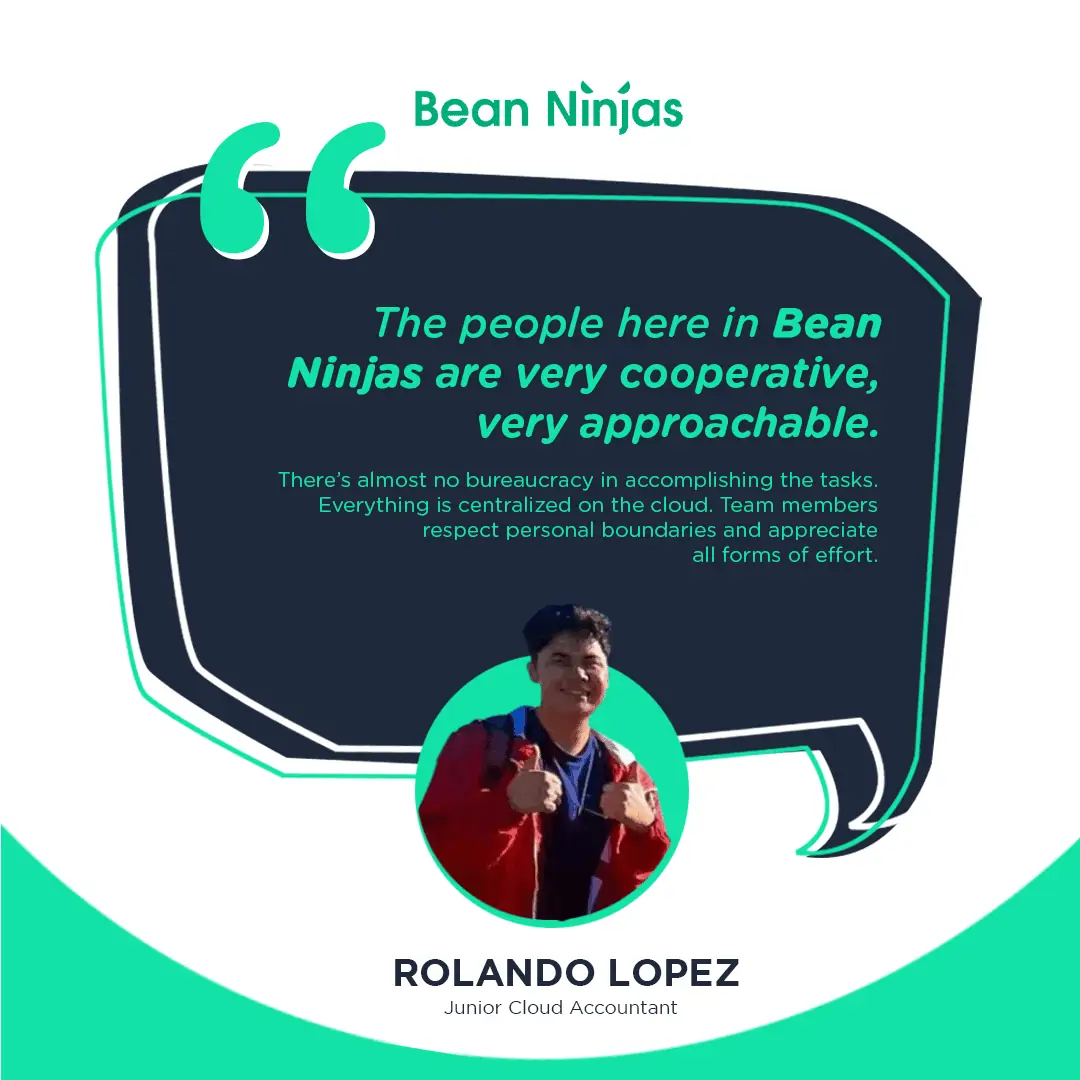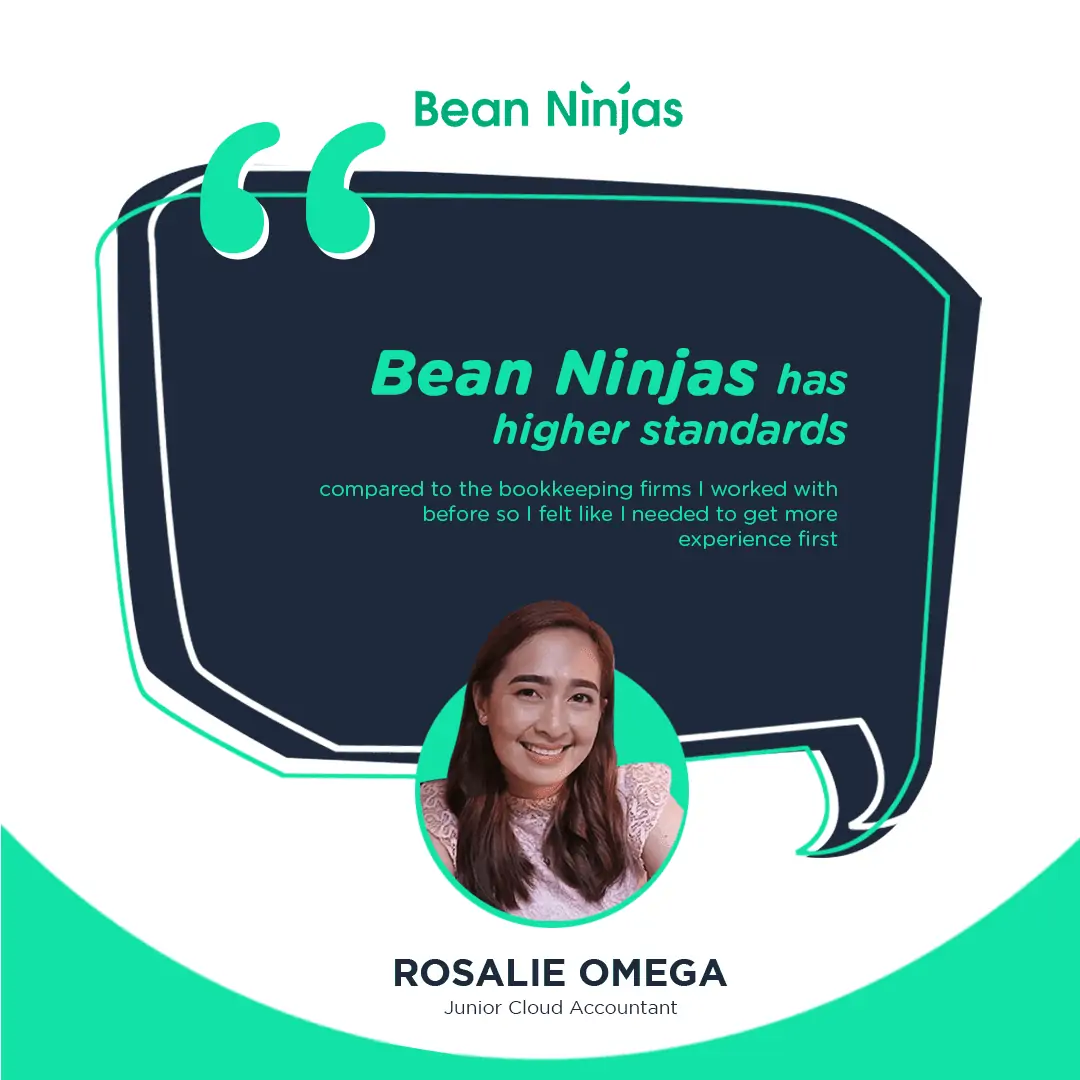 What's next… 
Step 1:

Complete the online application form below. Get creative here. Send us something that you think will help set you apart. We will be reviewing applications along the way, and if we find someone who is the right fit first, we'll go with them.

Step 2:

We will review your application, and if you are successful, we will get in touch with our recruiter to schedule a first-round Zoom interview.

Step 3:

Following a successful first interview, you will be interviewed by two of our hiring managers. You can expect an interactive activity that will allow you to demonstrate your skills.

Step 4:

Cloud accountant role announced

Step 5:

Commence work orientation