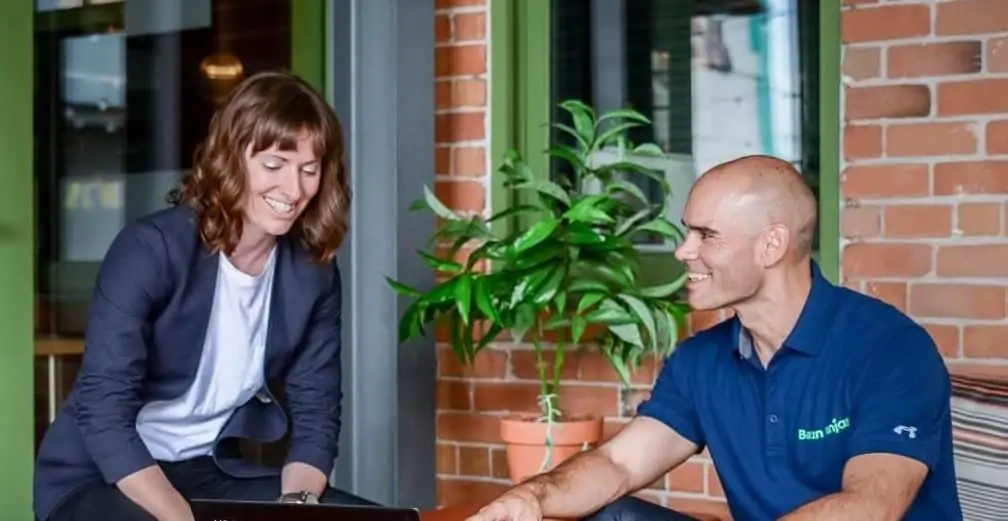 Financial Foundations (DIY)
(Formerly "How to Do Your Bookkeeping in Xero")
Take control of your business finances while learning and implementing a Xero financial system in your existing business.

Gain confidence in your financial skills and the accuracy of your numbers, as you implement and optimize your Xero bookkeeping system.

Get 10+ years of expertise packed into 5 self-paced modules, 20 sessions, and over 2.5 hours of video content.

Increase cash flow & your business survival rate.

Learn from a Xero Bookkeeping Partner of the Year 2019

Get the skills to speak financials with your accountant, and hire the right bookkeeper for your business (plus check that they're doing a good job too)
Financial Foundations (DIY) is a self-paced online training course.
It's designed to help you set up your financial system using Xero.
Where you get to watch over an experienced accountant's shoulder as we show you how to set your Xero up right, and teach you key financial concepts.
But Financial Foundations is more than just information… it's a practical implementation-focused program. Complete with time-saving worksheets, templates, and SOPs that you can use in your business right away.
How This DIY Course Will Help You Succeed
Work with experienced accountants from a Xero Bookkeeping Partner of the Year Award winner… That's right! Access the wisdom, "in the trenches" knowledge and insights of 10+ years of accounting experience and the hundreds of Bean Ninjas clients we've worked with.
Over-the-shoulder examples, so you get to see exactly how everything is done before doing it yourself.
Our customized curriculum, made up of 5 modules and over 2.5 content hours that will give you an effective Xero bookkeeping system.
Weekly action items to hold you accountable and help you reach your goals.
Worksheets & templates to help you get paid faster, identify who owes you money, determine your true cost of sales, identify and reduce unnecessary costs, create a consistent bookkeeping rhythm with your accounting team, and more — the same resources we use on a daily basis ourselves and with our clients.
"I basically went from having no idea about how Xero worked or how to read a profit and loss statement, to feeling like I was comfortable with all of those things."
Stevie D.
Stevie Says Social
Take control of your business finances while learning and implementing Xero in your business
Want to be in control of your money, have confidence that your business is actually growing (in the right direction), and not worry about one day being hit with a scary tax bill?
As business owners, we need accurate and timely information in order to make better financial decisions.
When we ask business owners what's stopping them from being confident with their finances and using Xero regularly, here's what they list as their biggest challenges: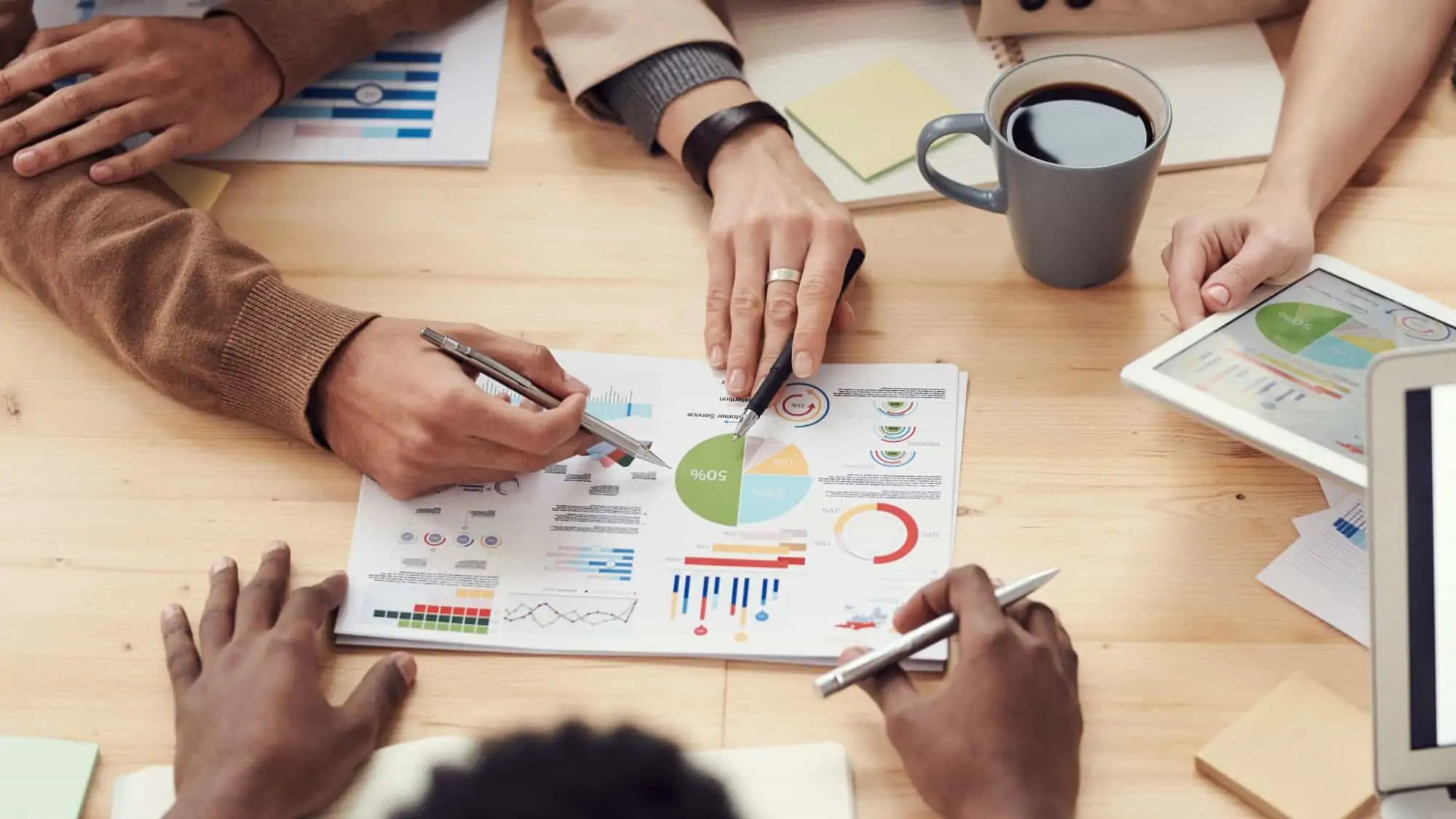 Problem 1:

"I've never really been super confident with knowing whether I'm making any money or not"

Problem 2:

"I worry about paying my bills every week"

Problem 3:

"Not sure how much $$ my customers owe me"

Problem 4:

"I'm confused about how to manage Paypal multiple currencies and Stripe in Xero"

Problem 5:

"Other than just wracking my brains, how can I work out the cost of sale?"

Problem 6:

"Not sure if the reports in Xero are accurate and which ones to look at"

Problem 7:

"What's the difference between cash and accrual accounting, and which is best for my business?"
Course curriculum
This is the Xero training program that we wished existed when we were starting out building our business. We built this material from scratch, customizing the content specifically for small business owners.
You'll get access to an SOP library (templates, worksheets, and processes) that we've built based on 10+ years as practising accountants and the hundreds of Bean Ninjas clients we've worked with.
Getting started with Xero
How to set up Xero correctly
Chart of Accounts and its purpose
How to organise your Xero Chart of Accounts correctly
How to set up business bank accounts in Xero
How to ensure you get paid
How to raise (create) an invoice in Xero
How to allocate/code online sales
How to quote in Xero
Customer payment options
Reconciling – what it is and why you need to do it
Paying your bills and expenses
The difference between bills and cashcode
Using bank rules for payments
How to manage and pay suppliers, bills & other expenses in Xero
How to handle subscriptions (weekly/monthly recurring expenses)
How to pay yourself (for business owners)
What to do when a personal purchase is charged to a business account
What to do when a business purchase is charged to a personal account
Let's do your books
How to perform basic (daily, weekly or monthly) regular bookkeeping
Basic features and functions of Xero software
Simple automation opportunities and how to apply them
Why and how to balance bank reconciliations
Ongoing Improvement
Review your receipt management process
Review your understanding of cash v accrual accounting
"I gained a better understanding of where our business is positioned financially. Getting the opportunity to work directly with an expert was great."
Hayden B.
Zea Relief
Take control of your business finances while learning and implementing Xero in your business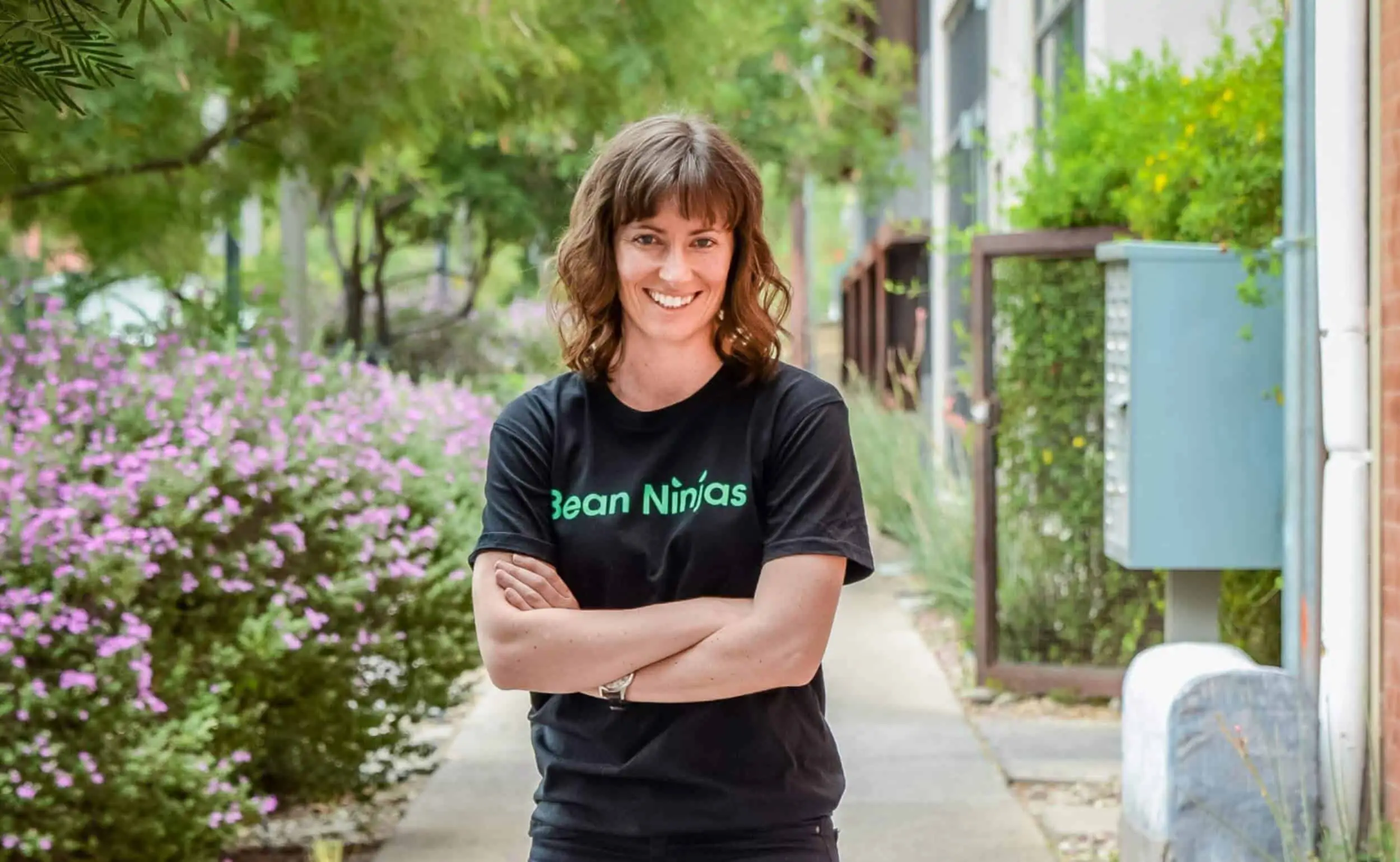 Meryl Johnston — Trainer
Meryl Johnston is the founder and CEO of Bean Ninjas, the global bookkeeping business she launched in seven days in 2015.
She's a Chartered Accountant and has 13+ years of experience in commercial accounting roles, as an auditor at international firm BDO and as an accounting lecturer.
Meryl and the Bean Ninjas team are on a mission to educate and support 10,000 business owners in making data-driven business decisions to create freedom in their lives.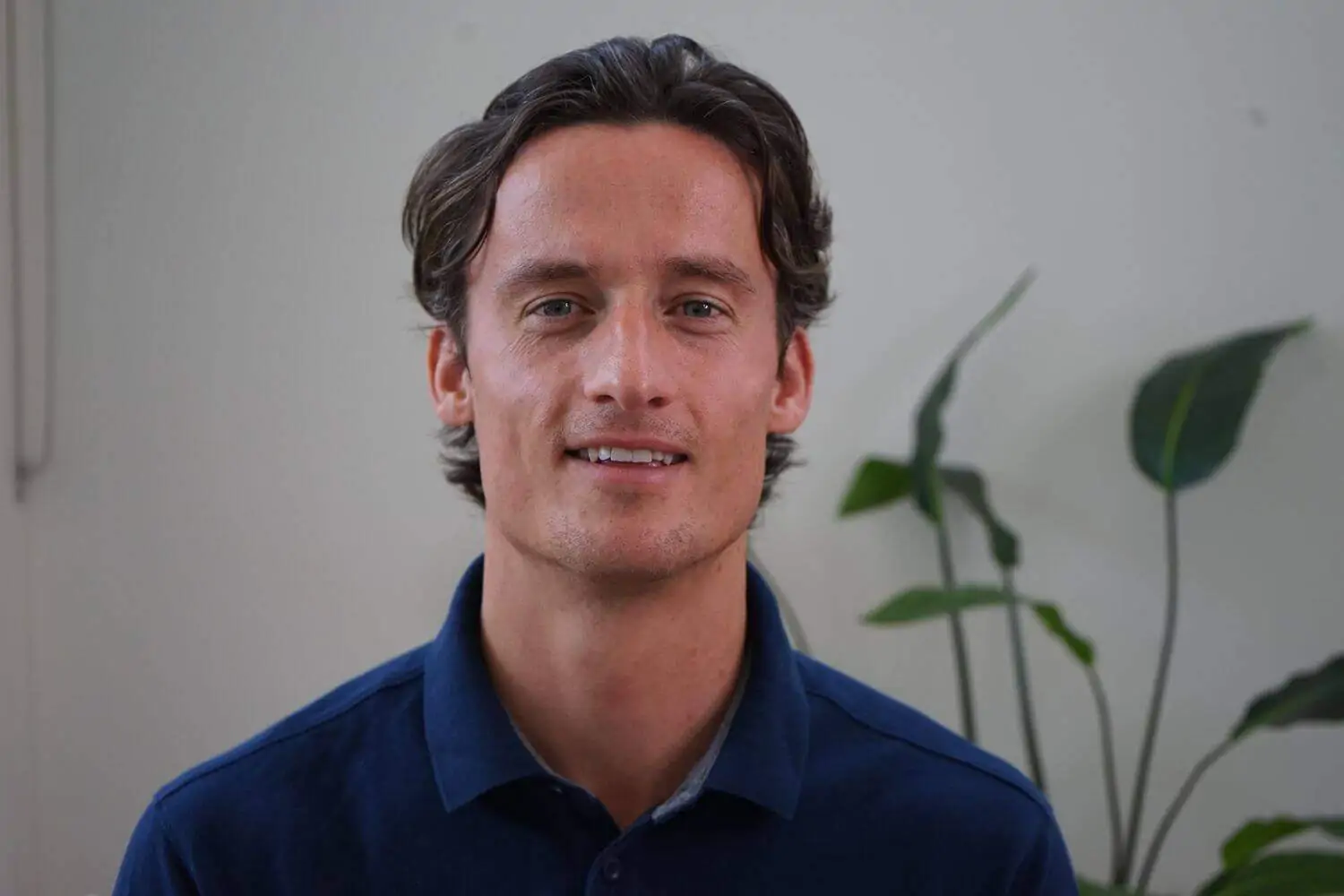 Michael Wark — Financial Coach
Michael began his accounting career with Ernst & Young in Sydney as an auditor. As a Chartered Accountant, he continued his career with finance roles in Australia and the United Kingdom.
Michael joined Bean Ninjas in 2017 and quickly became a valued contributor and leader.
Michael is passionate about helping entrepreneurs and their businesses grow so they can make a positive impact in the world. It starts with helping business owners better understand the numbers and empowering them to achieve their financial goals on the way to the freedom lifestyle they desire.
"After doing financial literacy training we started cashflow forecasting and this changed the game for us…. I think the best thing that this [course] has done for us is that it's alleviated all anxiety and all stress around money for the business."
Emma & Carla P.
The Merrymaker Sisters
 Who is this program for?
This training is designed for business owners who have beginner to intermediate bookkeeping knowledge and want to better understand and manage their small business finances. You must already have a Xero account, an existing business, and are at the stage where building a financial system using Xero makes sense.
There's 2 key difference between our course and free "how-to" videos online or a 1-day workshop/course:
1) We provide context around why, when and how to make decisions when using Xero eg. when and why would you do accrual accounting? what bank rules to apply and when? etc. 
2) You're learning from a practitioner who has built their own small business successfully. Someone who has also worked with and mentored hundreds of small businesses on small business finances.  

E-commerce
Learn how to implement Xero in your e-commerce business. Along the way, get a glimpse of the potential of Xero to streamline your inventory management, purchasing and more.
Hear from Hayden Brass, an E-commerce business owner

Coaches and Consultants
This program is perfect for coaches and consultants who want to take the pain out of creating invoices, paying bills and tracking their finances. Free up time through automation and more.
Hear from Justine Cox, an online coach
Productized Services & Digital Agencies
This program is perfect for business owners who want to understand their business numbers and get off the revenue rollercoaster. Learn the bookkeeping foundations to scale your business.
Hear from Kate L. from Rex Plumbing

Bloggers, Info Products & Membership sites
Bookkeeping for bloggers, sellers of info products and membership site owners doesn't need to be overly complicated. With a little guidance and organization you can automate your bookkeeping to save you time, be in control of your business, get ready for tax time, and save money when doing your own bookkeeping.
Hear from The Merrymaker Sisters, bloggers and info product sellers
Take control of your business finances while learning and implementing Xero in your business
Feedback on Financial Foundations
"I found the content really logical and straight forward, easy to understand every week. Every week there was just that little gem that I could add to my accounting processes."
Krystle D.
KCS
"Scott enrolled me in the course because he wanted to bring [bookkeeping] into my role. I was able to apply my learnings to the business, including creating a cash flow forecast, and then take over financial tasks on Scott's behalf."
Christine R.
Scale My Empire
"The biggest benefit was the insight that it gave me to my own business. My ability to go back and critically look at my numbers and get a better handle on those, and how to improve them."
Marcus D.
Resolve Mining Solutions
[easy-pricing-table id="5243″]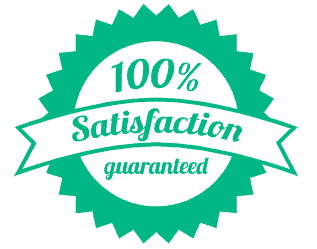 At Bean Ninjas Freedom Academy we stand by our products and our customers. That's why Financial Foundations is backed by a 30-day satisfaction guarantee. If you're not satisfied with the training in any way in the first 30 days, we'll offer you a 100% refund on your purchase. It's as easy as that.