Join the Bean Ninjas Online Community!
The private BN slack community was created for entrepreneurs running online businesses to help improve their financial literacy. As well as to support each other to survive and thrive through changing economic circumstances.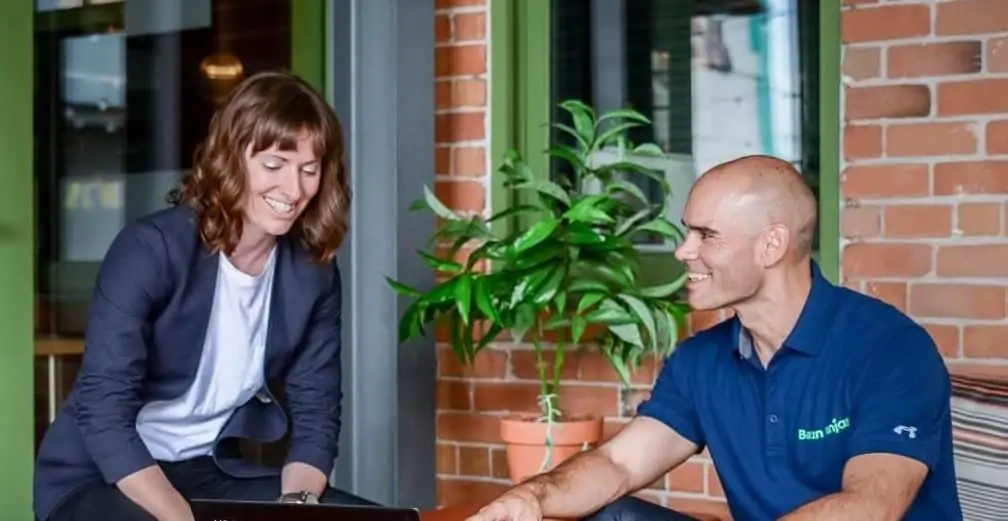 In an effort to connect all of the wonderful online entrepreneurs that we come into contact with at Bean Ninjas, we've created a private Slack community specifically dedicated to BN clients and students.
In other words, those who are running online businesses and are navigating the challenges of creating time, location & financial freedom through business.

Financial literacy, business & personal finance tips

Goals, wins, experiments & challenges

Small business growth tips, resources and trusted referrals.
As a member, you'll gain access to
A private group of like-minded entrepreneurs running online businesses.
Regular "Ask The Expert" webinar with a featured expert sharing their tips on business growth topics such as "Profit First", "Time-saving Xero Addons", and more.
Regular "Bean Ninjas Xero Bookkeeping Q&A office hours" webinars with a trained accountant and bookkeeper.
Regular updates on the Bean Ninjas podcast, guides, and other helpful content that we publish.
Opportunities to suggest podcast or blog topics, recommend experts for us to interview, and apply to be a guest contributor yourself.
Special offers and discounts on Bean Ninjas products and services. 
Community Guidelines & Etiquette
How to contribute (highly encouraged!)
Jump right in and introduce yourself in #introductions, and respond to

at least 1 other

member's intro post!

Ask questions — be sure to ask folk for help or advice.

Help others by answering questions posted by other members.

Ask for feedback on something you're working on — a blog post, an ebook, an idea, a product, a design, and so on.

Thank folk who take the time to reply to your posts.

Say hello to new members and welcome them into the community.

Have a positive attitude — be friendly, helpful, and encouraging.
What NOT to do
Drop in only to self-promote while otherwise being inactive.

Spam or troll other members.

Be rude, mean, or act like a jerk.
We reserve the right, always, to deactivate accounts at our discretion should anyone choose not to abide by the spirit of our community guidelines, which are designed to make #BNCommunity a friendly community of helpful entrepreneurs.
Want to join this helpful and friendly community?
Note: This community is currently free for existing Bean Ninjas clients and students only. 
Not an existing client yet? Either purchase one of our bookkeeping services or Xero trainings to receive an invite.
Soon we'll be offering 12-months access to this community for $299 USD ($25 per month). Join the waitlist here to get notified.
Ready to join the community today?
Review the group guidelines listed above to make sure that you understand and agree with them.
Submit your details below to receive your link to join our private Slack Group.
Once inside, post your intro in the #introductions channel, and comment on at least 1 other member's intro post to welcome them to the community too!
Enter your details below now to receive:
An invite to join our community, and

A weekly newsletter with tips for growing your business finances and financial freedom.