Bean Ninjas client Jarrod Robinson, known by his community as "The PE Geek", is a Physical Education teacher from country Victoria Australia. Jarrod is on a mission to educate teachers on how to teach better by effectively leveraging 21st century tools in PE.
He has presented nationally and Internationally for over 6 years, running workshops in over 30  countries. In other words, he gets paid to travel the world and he's loving it.
From PE teacher to "PE Geek"
At the suggestion of one of his PE students back in 2008, Jarrod started documenting what he was doing in the classroom on his blog.
"I was in my early classes and talking about the various technology that we were using to students. And a student actually said that to me, like, 'You're just like a PE geek.' And I'm like, that absolutely sums up exactly what I'm trying to do here."
Jarrod then started blogging about the tools that he was using, how he did lesson plans, etc. and over time his following grew.
One strategy that has worked really well for Jarrod to grow his email list and attract people to buy his paid memberships are automated webinars. Automated webinars also free up time for him to travel and run live in-person training events all around the world.
It's all about the multiple streams of income
Jarrod shared with us that there are four income streams for his business:
Jarrod recently shared a blog post about his new recurring revenue stream. You can read it here.
Want more leverage in your business? Consider using automated webinars.
Click To Tweet
The automated webinar advantage
In a 3-part "How to use automated webinars in your marketing" interview series on James Schramko's Superfast Business podcast, Jarrod shared:
"… for me, the automated webinar seems to tick all the boxes. It means that I can be more leveraged. I have seven different automated webinars that are running at any one time. They all serve as funnels into my core membership product.

So I know that if I tried to do that live, I wouldn't be able to commit to the amount of sessions that I have. I mean each of those webinars is running at least six times a week. They're just automatically providing value to people and flowing into members. So it's this really beautiful process that's sort of taking place."
3 Steps to creating an automated webinar
The process for creating an automated webinar can be broken down into these steps:
Record the webinar

Publish the webinar

Promote the webinar
The tools for making it happen
For recording Jarrod recommends Camtasia, or ScreenFlow for Mac, and a good microphone. Jarrod uses Keynote for his presentation slides.
It's worth noting here that Jarrod has developed a specific process for recording his webinar presentations – he does it in batches of 10 minutes with breaks in between. Jarrod believes this is much better than trying to record a full 60-minute presentation as it removes any chance of recording fatigue and the end product is much better.
For publishing Jarrod uses EverWebinar software for automating his webinars and Amazon S3 for hosting his video files.
Record a 60-minute presentation in 10 min blocks - this creates a better result.
Click To Tweet
Show me the traffic!
Creating an automated webinar is only one step, you then need to send people to it so that they can sign up and watch it.
To do that Jarrod is utilising Facebook ads to drive cold traffic (people who aren't already familiar with his brand) to his webinars, but what he's found works best for his business is to first drive the cold traffic to a piece of content that is useful to his audience (otherwise known as a lead magnet).
So here's the "Lead magnet to webinar" strategy:
STEP 1: Offer a unique and valuable freebie (lead magnet) to your target audience
The FB Ad:
The landing page: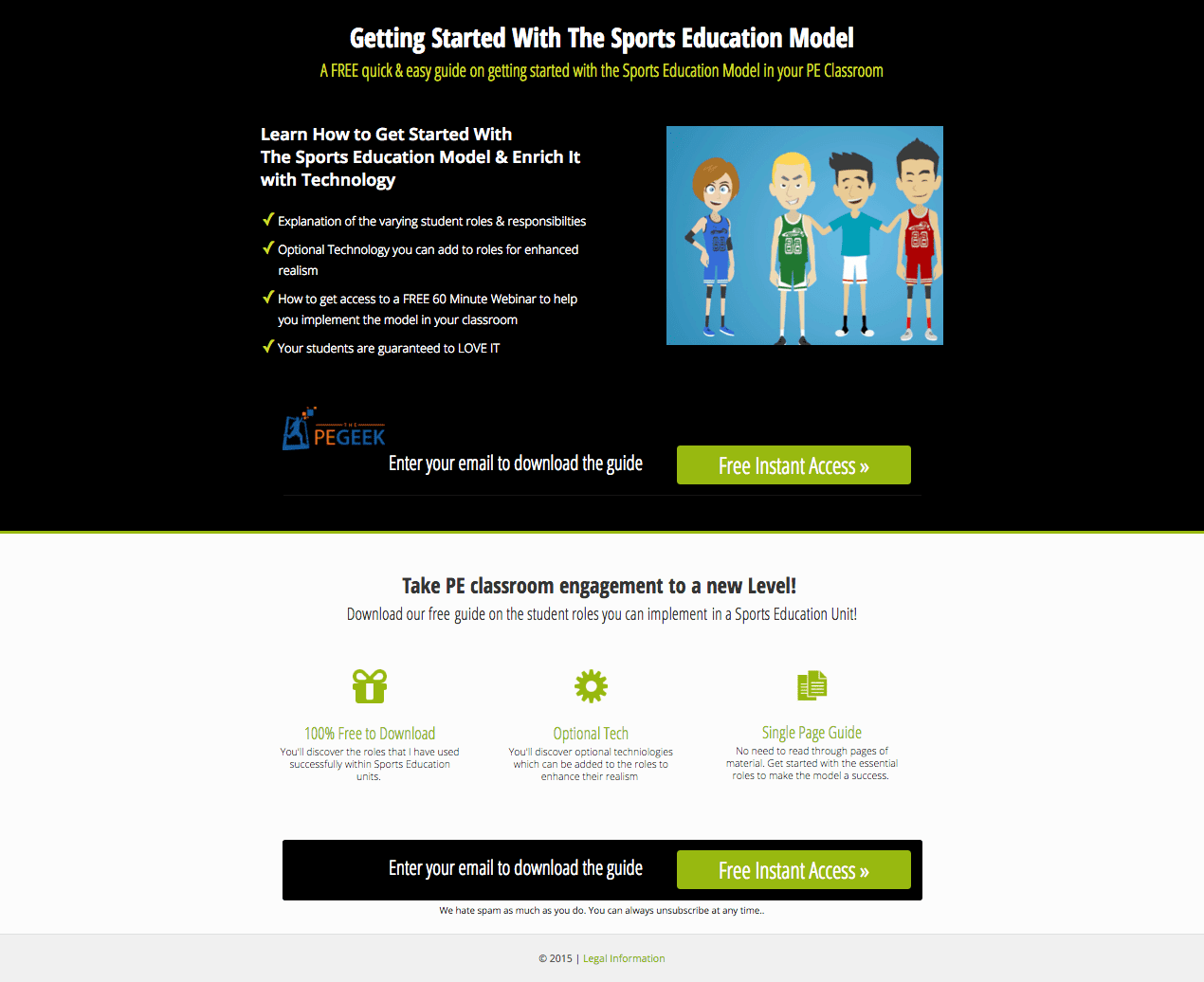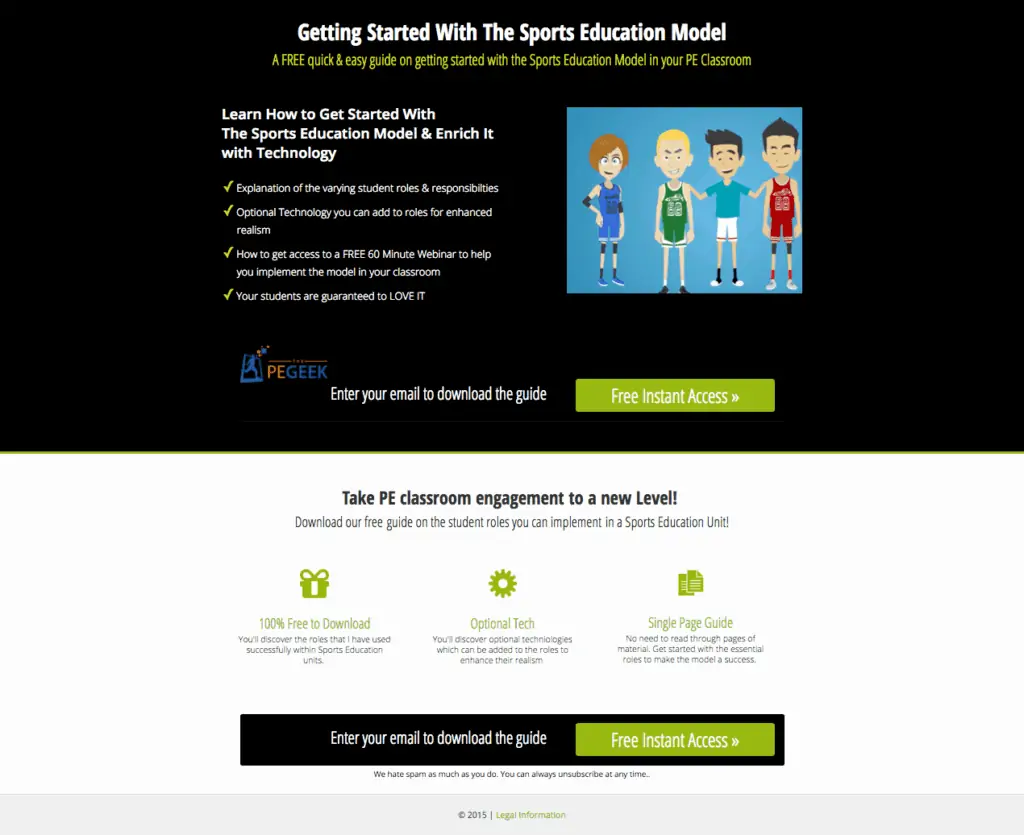 STEP 2: Offer the webinar
Once they opt-in for the freebie guide, offer them the webinar on the "thank you" page that comes up immediately.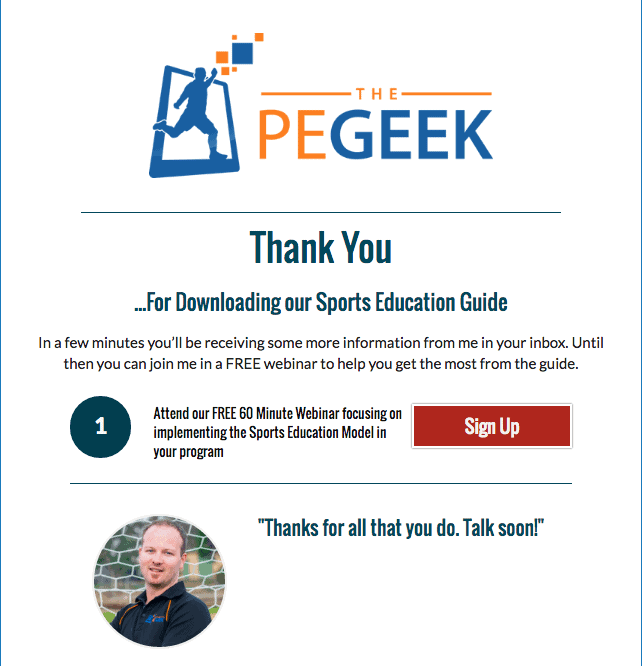 A great reason why this strategy works well is because you're adding value from the beginning and regardless of whether or not they sign up for the webinar, you've got them on your email list so you can contact them afterwards with more valuable content and offers.
STEP 3: Retarget with FB ads
Facebook gives you a handy way to re-market to people who have come to your website, which is a real game-changer because someone who might not be ready to buy at a certain time and day could easily be ready to buy not too long in the near future.
As Jarrod explained in his interview on Superfast Business Podcast:
"So essentially, the person lands (on the landing page), they get the PDF, they get synced to this other (Facebook) custom audience, and all of a sudden they start getting ads delivered to them about the webinar that they could get access to."
The entire process is automated, after it's been designed and set up of course.
What's the next 12 months look like for Jarrod?
"We've been busy launching our brand new conference taking place in Dubai next month, which is being attended by 150 attendees from 26 countries."
Bean Ninjas to the rescue
In July 2015, Jarrod was about to embark on an overseas adventure running workshops for PE teachers around the world. This meant sales in multiple currencies and plenty of travel receipts.
Jarrod had received a government grant to help cover 50% of travel costs and it was super important that he had an easy way of filing his travel receipts.
In the leadup to his world tour Jarrod had so many things going on that he'd lost track of his bookkeeping.  He'd also recently converted from Quickbooks to Xero accounting software.  The high volume of recent transactions combined with a software conversion that was a bit messy meant that Jarrod had been ignoring his bookkeeping.
When he came to us he was months and months behind which was resulting in constant worry at the back of his mind.
We were able to help him get a tax extension, set up his paypal account to manage all of the foreign currencies in a simple way, and provided him with a simple system to file his receipts on the go.
All of this meant that Jarrod was able to enjoy his overseas adventure without the stress of worrying about his bookkeeping.
In Jarrod's own words:
'Bean Ninjas is a complete game changer for our business. The team have removed our stressors related to bookkeeping, and more importantly allowed us to refocus on the things we do best."
…
To connect with Jarrod about physical education and technology head on over to The PE Geek website, or visit The Teacherpreneur where Jarrod shares his latest entrepreneurial tips and tricks.
To see how Bean Ninjas can save you time, money and headaches with your bookkeeping refer here.