Kate Galliett, founder of Fit For Real Life, is in the business of helping humans get rid of their aches and pains, and reach their true potential.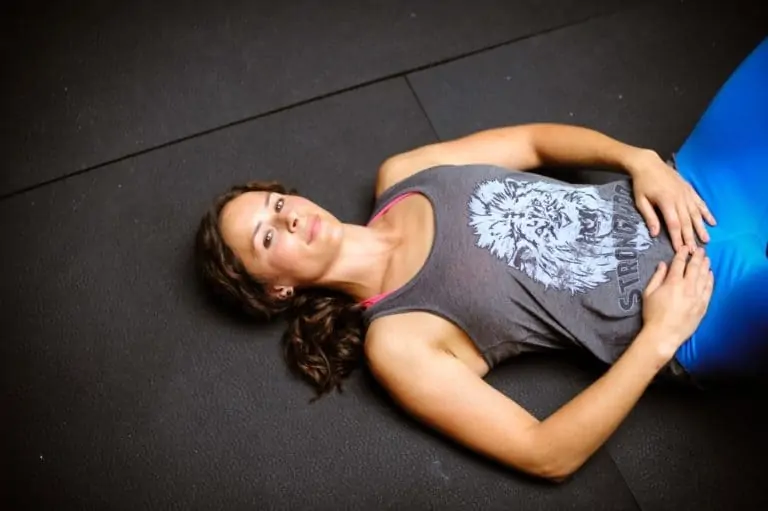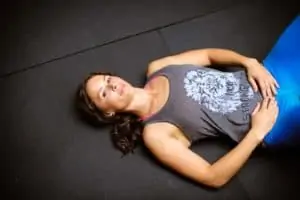 As a fitness trainer she specializes in helping people undo aches that have been nagging them for a while, or the sports injuries that never seem to fully heal.
But healing fully is only the first step, Kate tells us.
Once you're healed, Kate teaches you how to train to get strong for whatever activities, sports or adventures you desire.
Kate offers a foundational strength and mobility program, The Unbreakable Body, as well as a Fit For Real Life 1-on-1 private skype coaching program.
She's flying solo in the US, and like many internet entrepreneurs she leans on contractors (all of them outside of the US she tells us) for various aspects of her business when required.
Kate's scaling challenge: how to market to a mixed audience
For Kate the hardest part about scaling her business has been figuring out marketing that works for an audience that contains a diverse mix of people.
Her business services older folks, younger folks, people who identify as "hard charging athletes" and people who feel broken and like the furthest thing from an athlete.
Kate shared, "My work benefits them all, but marketing to them all has been a unique puzzle to solve."
Another marketing issue Kate struggled with was getting her content shared organically on social media.
Kate tried posting content regularly on Facebook but it wasn't working:
"I never really got much traction with folks "sharing" my posts prior to starting with FB Live. I never saw my posts hitting that sweet spot of someone liking it enough that they wanted to share it with their friends on FB."
Struggling with marketing that works for a mixed audience? Try FB Live.
Click To Tweet
Facebook Live: The perfect match for Kate's personal style   
After watching her beekeeper friend using Facebook's Live video streaming tool as a platform to communicate updates about her bees and what was happening in their hive in a really engaging way, Kate saw an opportunity for her own business.
Kate ran her first FB Live event on her FB business page on May 9 and was surprised by the positive reaction that she received:
I thought it was really cool and I know that I excel the most at public speaking, so I thought I'd give it a try for my business page and see what happened. The feedback was overwhelmingly great so I did another one the next week, and then the next week, and then my community started telling me that they were looking forward to "my weekly fb broadcast". So in a sense, they turned it into a weekly thing for me to do!
Kate hasn't stopped her weekly FB Live broadcast to date.
Ninja Tip: Create the content in the format that your audience wants it.
Click To Tweet
Measuring success with Facebook Live marketing
Kate measured the performance of her Facebook Live marketing using five key metrics:
      

Organic reach

      

Post shares

      

Average daily email subscribers

      

Engagement

      

Sales
Organic reach
May saw a 26% increase in Fit For Real Life's organic reach compared to April. May to June organic reach saw another 30% increase.
In contrast, recent studies revealed that posts on Facebook Business pages averaged somewhere between 2% to 6% organic reach on average (without the business paying to boost their content reach).
Post shares
Kate's FB Live posts are now routinely shared between 10-20 times, with some accruing 40-plus shares per post.
Compare that to zero post shares for her pre-FB Live content, and we can see that she's definitely seen a huge improvement!
Average daily email subscribers
Since doing FB Live posts, the average daily subscriber number for each month is up 100% from each of the months leading up to Kate's first FB Live.
Kate adds, "unsubscribe numbers have held steady from prior to the FB Lives to now. And these people who have subscribed are clearly engaged enough to want to hear more from me, so I'm counting that as a fantastic bonus win from doing these FB Live events."
Engagement
A clear benefit of using FB's live video format is the level of increased interaction and engagement that Kate's brand is receiving.
By putting herself in front of the camera and sharing her expertise in a natural way, Kate is able to build rapport and trust with her audience in a way that her blog posts never could.
"That's awesome, because it means my message and coaching style is getting out there to people I wouldn't have reached otherwise, who can hear me speak (public speaking is my best skill) and it builds rapport and trust much quicker than if they had to read all that same information in a blog post. (I know this because of written blogs already about nearly everything I've done a FB Live about and none of them have gotten the kind of immediate action-taking like my FB Lives have)."
Video allows you to build rapport and trust with your audience faster than with written content.
Click To Tweet
Sales
As accounting professionals who have analysed and helped hundreds of business owners better understand their numbers, we here at Bean Ninjas can tell you that no metric is as important to the sustainability and growth of of a business than actual sales (cashflow).
So how did all the increased attention impact Kate's sales?
Kate revealed that she has seen an increase in monthly book sales as a result of her FB Live marketing.
Kate shared that before using FB Live she saw "an irregular smattering of book sales across a whole month".
With no promotion other than mentioning her book in her FB Live broadcasts, Kate's book sales have jumped from 1 book every other day to 2+ books per day.
We believe that with continued engagement, relationship and trust building on Kate's part some of those book purchasers will eventually turn into coaching clients. It's all about continually adding value!
So what's next for Kate?
According to Kate, refining and improving upon what's already been done is her number one priority:
"I'm spending the rest of 2016 refining what I've already created. I don't see the point in creating more things if you don't have the things you've made already humming along at a good clip. So I'm refining marketing strategies and funnels, updating programs and materials, and working on creating a better experience for my customer, from first exposure to my work through to however far our relationship goes."
Where does Bean Ninjas fit into the picture for Kate?
"Thanks to Bean Ninjas, I have peace of mind about my books [business finance & accounting transactions] each month. That is worth more than any dollar amount."
To connect with Kate, get support to get rid of your aches and pains, and reach your true potential, visit the Fit For Real Life website.
To see how Bean Ninjas can save you time, money and headaches with your bookkeeping refer here.