Beauty, e-commerce, and small business expert Dafina Smith began her career in sales and branding. Then went on to manage celebrities and big-shot Hollywood projects.
In 2019, Dafina launched Covet & Mane, which focused on innovating the hand-tied hair extension market. Covet and Mane had exceeded their yearly sales target within two months of launch, moving just over 7 figures of inventory.
Today, Covet & Mane is an industry leader in empowering top salons and stylists to build successful businesses. The team has collaborated with the most innovative stylists to create and offer a united line of hand-tied hair extensions.
"We empower the world's leading salons and stylists to really leverage the power of hand-tied extensions for their clients. We always say that stylists who specialize in extensions make seven times the average amount of a typical cosmetologist that just does cuts and color. I really think we sell a great tool to empower and transform people's business." – Dafina Smith.
As quoted by WWD, "Covet & Mane's professionally applied hand-tied extensions have already found a cult audience."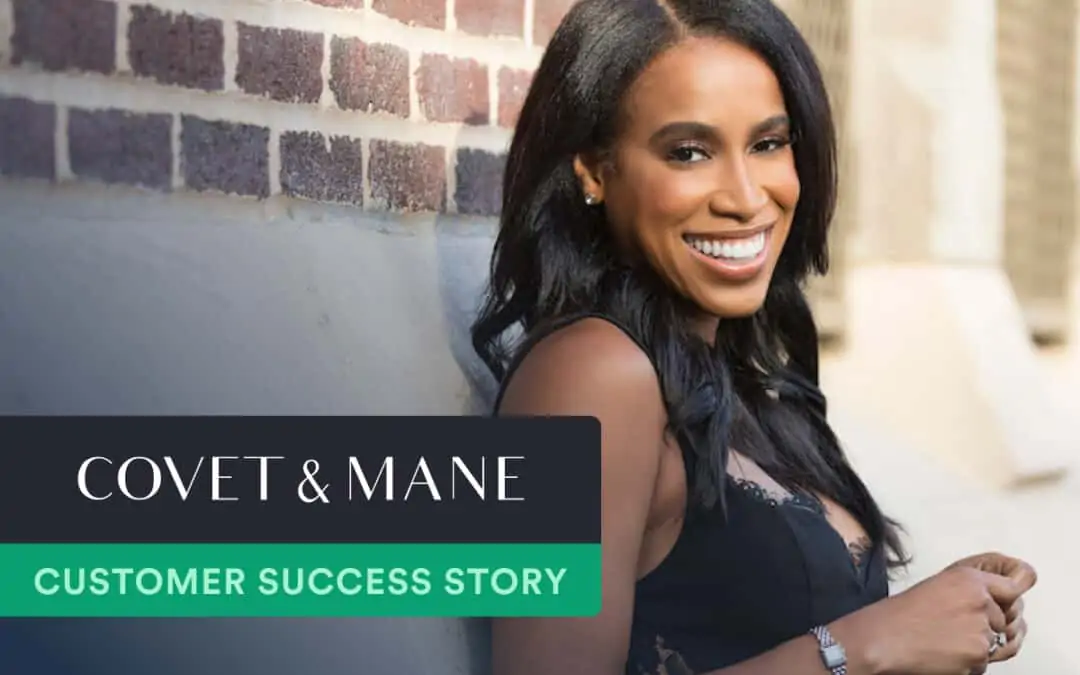 When asked to comment on her personal and business philosophy, Dafina shares:
"It is about uprising from a place of ease. Excellence in efficiency – being excellent with the product, your work, and care for the client. People really appreciate those three things."
The Challenge
Finding work-life balance and making time to be present for her kids
As an entrepreneur who's also a proud mother, Dafina recognized the importance of being there for her babies, especially when her husband traveled for work.
So prioritizing family time was a big deal.
"At the time, my twins must have been like not even two. And I just kind of looked at my day and was like, 'okay, something's got to give.' It's not even that I want nothing to do with numbers. I actually would enjoy bookkeeping. It's just some people could do it better and more efficiently. And when you do it wrong, so many more things can happen. So that's why I reached out."
A desire to work with someone who gets eCommerce
Despite having worked with a bookkeeper previously, Dafina felt that she needed an accounting firm with eCommerce growth expertise.
During COVID, Dafina also needed to access a credit line to pay for inventory to continue the fast-paced growth.
"A lot of bookkeeping is much more of a traditional thing, so being able to get someone who understood how to work with Xero, versus, you know QuickBooks and understand how to deal with inventory and how we kind of deal with eCommerce. There's different snapshots of our numbers that we have to know, and Bean Ninjas really specialized in that." – Dafina Smith.
Related: eCommerce Recession Impact Report 2020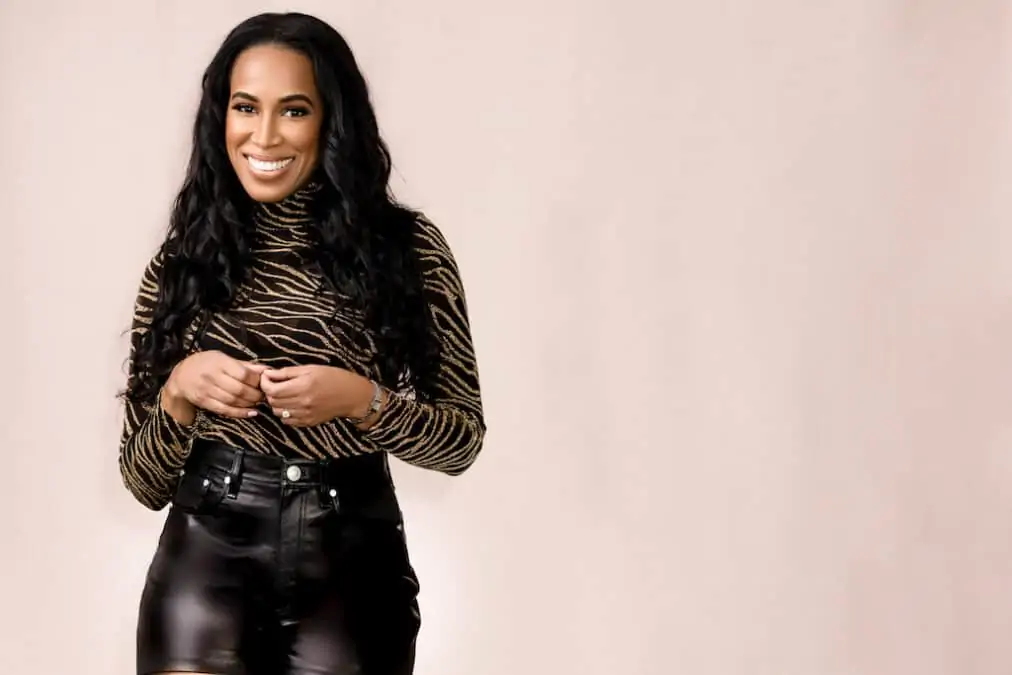 Not understanding customer acquisition cost, sales tax, or financial reporting can create significant problems for business owners when it comes to decision-making.
Your business may end up spending money in the wrong areas or produce inaccurate reporting.
"One of the problems is understanding how to respond to little fears that are coming up in a tactical way. You could spend tens of thousands on Facebook ads (like with my first business in 2016) and not have a way to really attribute why you're doing it.

It's not just what your return on ad spend (ROAS) was, but like what percent (is good vs. bad) and how does that play into the customer acquisition cost? There's a lot of stuff like that where, when looking back, you're not able to respond and understand your business."
Why Bean Ninjas?
A strong recommendation
Bean Ninjas' resident eCommerce expert and virtual CFO Wayne Richard is an active member of the eCommerceFuel community. Dafina followed a service provider recommendation from within the community to connect.
"I am a member of the eCommerceFuel forum, and that is like such a gift. We keep our service providers honest, and I tend to use them a lot. I've rarely been steered wrong with that. You guys had glowing reviews from that community."
Dafina approached Bean Ninjas to understand better what one needs to set aside for taxes. More significantly, working on the numbers to figure out what is working and what is not.
Being treated like a human being, not just another customer
"And I also like the personal touch. We have a relationship. Certain services I feel are so enterprise-heavy that you just are like a little nut lost in the cog. That doesn't happen here (at Bean Ninjas)."
Related: A Detailed Guide to eCommerce Accounting
The Solution
Dafina arrived at Bean Ninjas as she sought balance, trust, creativity, and pragmatism. It almost became a necessity for someone catering in high-end sales and grappling with being the mother of two.
"I experienced high growth. You know growth is like the ocean. If you turn your back to it, it can swallow you. You guys made it much easier to grow into that space." – Dafina Smith.
Xero Setup
We migrated Covet & Mane to Xero – a fully-digital, cloud-based bookkeeping system. This allowed Dafina to access management reports more conveniently.
Xero also integrated seamlessly with Gusto, the payroll solution that Dafina utilizes to pay herself and her team.
Cleaner books = Better financial reporting
By collaborating with Dafina to clean up her books, we could get more transparent on costs, expenses, and other financial data.
This data, coupled with the insights provided by our eCommerce finance advisory, supported Dafina in understanding what levers she could pull in her business to improve cash flow and profitability.
"One thing I love is that you guys helped me get snapshots of my business like seller discretionary expenses, customer acquisition costs, and really being able to understand what dials and levers I could turn."
Dafina was also exceptionally pleased by the management reports we produced, which helped her understand her numbers and make decisions faster.
"You guys make beautiful management reports, and as someone more creative, I just the way it's laid out. It just speaks to me way better."
The Results
Fewer errors, more confidence, and better decisions
For Dafina, the services offered by Bean Ninjas have helped her reduce errors in spending and improve confidence that she's making smart decisions for growing her business.
Additionally, Dafina is now able to foresee the future from the perspective of financial forecasting and modeling.
Access to bank financing, twice.
Dafina first started working with Bean Ninjas back in 2016 when she was running her first company.
"I had another business that was direct to the consumer before I started Covet and Mane. And with your management reports, I was able to get a really essential line of credit for that business. The business banker was blown away by the management reports. That was a really helpful line of credit for me."
The second line of credit came in 2020. This time the credit was for Covet & Mane, and it came during tough financial times and lending requirements.
"Having these really good management reports, and really being able to just explain and sit down with my banker, I was able to get a really essential line of credit with Chase Bank, which is kind of hard during COVID before you've had two years of tax returns. So that was super helpful for me."
Giving meaning to the numbers through relevant industry benchmarks
Bean Ninjas helped Dafina understand the critical numbers in her business and compare them against industry benchmarks. That way, she always knows whether she's doing well or not.
"I feel like I'm getting enterprise-level or CFO-level support, and it's not just the reports. You have a sense of benchmarks of what's going on within our communities and trend lines for other people. You know how much your cost of customer acquisition should be as a percentage of revenue. When you're growing so fast, and you're just isolated working from home, it's really helpful."
Want to save time, money and headaches with your bookkeeping and financial reporting? Check out our eCommerce Growth Partner packages.
(Don't run an eCommerce business? All good. Go here instead)