In 2020, the idea of creating a holiday shopping season predictions post seems ludicrous. If there is one constant in 2020, it is to expect the unexpected. This holds true as you build out and execute your Black Friday and Cyber Monday strategy.
In this post, we're sharing 7 inventory forecasting and management tips to help you be as prepared as you can be and be in the best possible position to capitalize on holiday sales, including:
1. Plan for a longer holiday shopping season
Every year, the holiday shopping season has been getting longer. This year is no exception.

Some eCommerce experts think the holiday season is already underway, with the kickoff being Amazon's Prime Day, which happened on October 13-14. Others think it will start the week after Halloween.
Regardless with many eCommerce sellers seeing record sales so far this year, a longer holiday shopping season, and the pandemic entering the 3rd wave in the U.S., you can expect more people are doing all – or most – of their holiday shopping online.
This is good news for 6 and 7 figure eCommerce businesses as you have more time to market and build buzz around your products, instead of having to fight for attention simply on Black Friday and Cyber Monday.
2. Know your numbers
Poor inventory management and cash flow problems are two of the biggest reasons why eCommerce businesses go out of business.

A way to ensure your business doesn't suffer the same fate is to keep an eye on your finances year-round, but especially in Q4.
For example, we recommend monitoring these four key eCommerce reports at least monthly – if not weekly.

Pro Tip: You can take this a step further by creating an eCommerce financial dashboard. Here is a guide for how to create your own dashboard.
3. Run inventory forecasts based on prior Q4 sales
How much inventory should you order? What SKUs should you prioritize? How do you forecast demand?
Creating a holiday inventory forecast based on the last few years of historical holiday sales data can help you create your 2020 holiday inventory plan and strike a balanced inventory turnover ratio.
Pro Tip: If you are playing catch-up, we recommend finishing stocking up for holiday sales ASAP. In fact, Amazon recommends FBA businesses plan on stocking up 7-9 weeks before Black Friday.
4. Pay attention to Amazon's new inventory storage limits
Another for FBA sellers to consider alongside their inventory forecasts is Amazon's new storage limits as well as storage fees. These limits went into effect on August 26th.

Pro Tip: Check out this guide from Jungle Scout, which shares tips around how to monitor your IPI score as well as alternatives to Amazon fulfillment.
5. Use inventory management software
Inventory management is essential to your business's success. While it is admirable to want to save money and "DIY" this process with homemade spreadsheets, this is setting your business up for trouble.

There are dozens of inventory management software options available – such as Inventory Planner and DEAR – that not only help you streamline your inventory processes but also can help with forecasting.

And if you happen to be selling across multiple platforms, such as your Shopify Store, eBay, Amazon, and Walmart, it is almost impossible to do inventory management well without software.
Pro Tip: Looking for tips on how to evaluate inventory management software? Check out this post.
6. Plan out your promotions carefully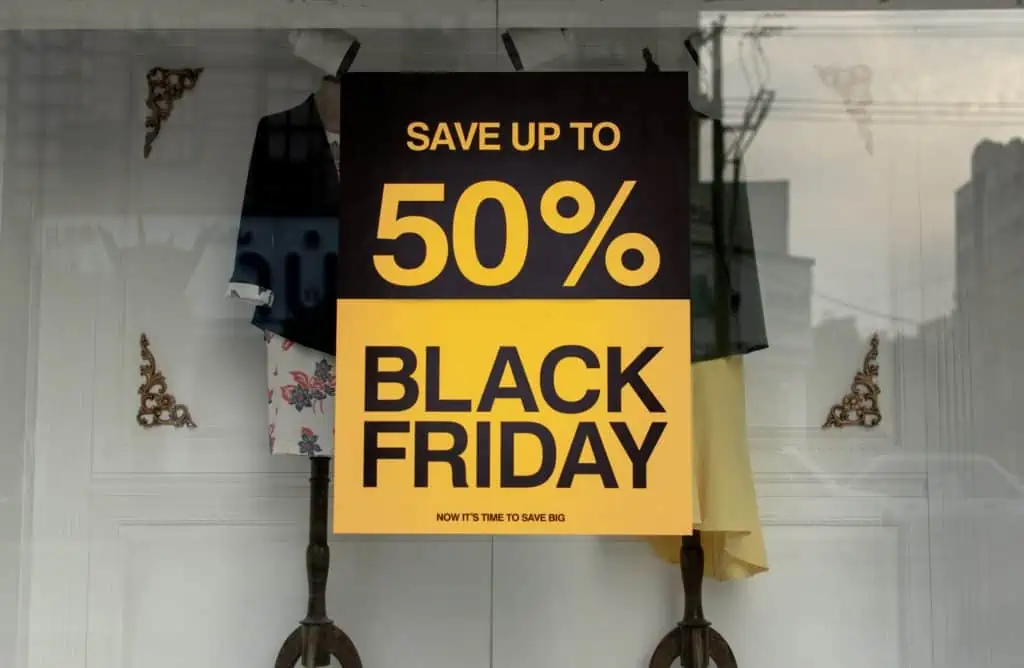 Another reason to know your eCommerce finances inside and out is that you can leverage this data to run smart advertising and marketing campaigns.
Running profitable campaigns means keeping acquisition costs and operating expenses in check.
For example, you might want to run a loyalty campaign where you offer a 20% discount to past customers. However, you should reference your numbers to make sure your margins can support it. You may find you need to limit this to specific products or only offer "free shipping" if their cart is over $25, etc.
7. Be adaptable
Finally, plan for the best, but also have contingency plans in place. And be willing to be flexible and adaptable throughout this year's holiday shopping season.
Here are some things to consider in your backup plans:
If your or one of your key employee gets COVID-19
If you have to close your warehouse or factory for 2 weeks to disinfect it because of a COVID-19 outbreak
If you experience inventory shortages or shipping delays
If you have a ton of excess inventory
If your website goes down during one of your big marketing campaigns
If your shipping carrier jacks up their fees unexpectedly or drops you as a customer due to unprecedented demand this holiday season
While you can't predict what might happen this holiday season, the more you plan in advance, the more likely you'll be able to adapt to anything that comes your way.
Want to improve your cash flow and get more confident with your numbers? Learn how to use Xero effectively for your e-commerce business with our free Xero toolkit. This includes our step-by-step guide to getting your Xero file in order, a Cashflow Forecast Template, and a Bookkeeping timetable template to help you stay on top of your finances & get current reporting. Download now.