Free: Ultimate Xero Starter Checklist
For Small Business
Way behind on your bookkeeping? Not anymore!
Don't have the time, patience or desire to figure out accounting, bookkeeping or how to use Xero on your own?
Now you don't have to!
We've put together this comprehensive checklist to save you time, money, and stress.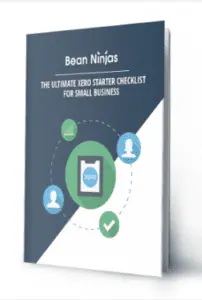 With this checklist, you'll:
Save time by setting up your Xero account properly, sooner rather than later.
Save money and avoid having to pay your bookkeeper or accountant more money to correct your costly mistakes.
Avoid stress & confusion by following our step-by-step checklist instead of trying to work it all out for yourself.
Get your bookkeeping back on track today by downloading the free checklist now! You'll also receive our weekly newsletter with relevant tips and updates.
Download the free Guide Now
Download the Ultimate Xero Starter Checklist For Small Business, and receive our weekly newsletter by clicking the button below. Get your bookkeeping organised today!