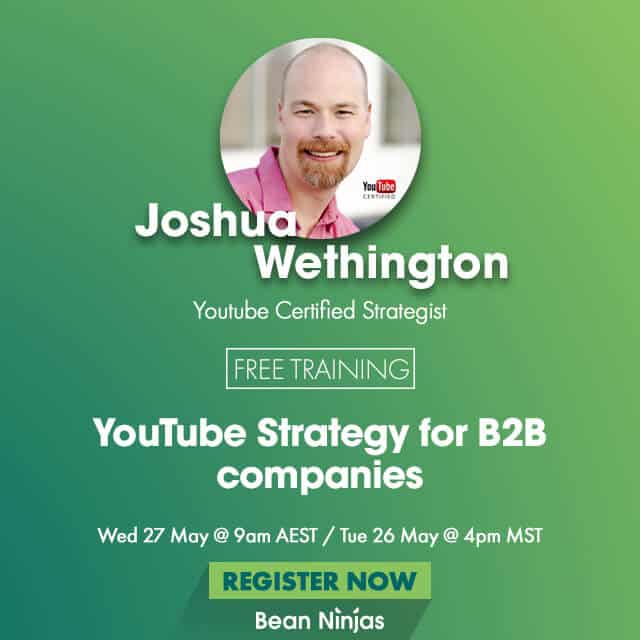 YouTube Strategy for B2B companies
Want to leverage Youtube to grow your B2B company? 
Video is critical to your marketing but most businesses don't know where to start. YouTube is the world's second-largest search engine in the world and "How-To" content is the 4th largest category for the platform.
Joshua Wethington has helped brands of all sizes learn how to leverage YouTube to build an audience, grow leads, and increase sales for their company. 
On this live training you'll learn…
– How to create content using YouTube's Help, Hub, and the Hero content pyramid. 

– An overview of Influencer Marketing and how you can leverage the power of influencers 

– Tips for YouTube Advertising
Joshua will also be conducting a couple of live YouTube Channel Audits.
This training is for 6-figure+ Ecommerce & Service business owners, and marketers.
It's happening live on Wed 27 May @ 9am AEST  (Tue 26 May @ 4pm MST)